A Christmas gift from sis
Lots of Christmas gifts from sis arrived this year. Some are bathroom necessities and one is a bluetooth keyboard. The highlight, of course, is the action figure!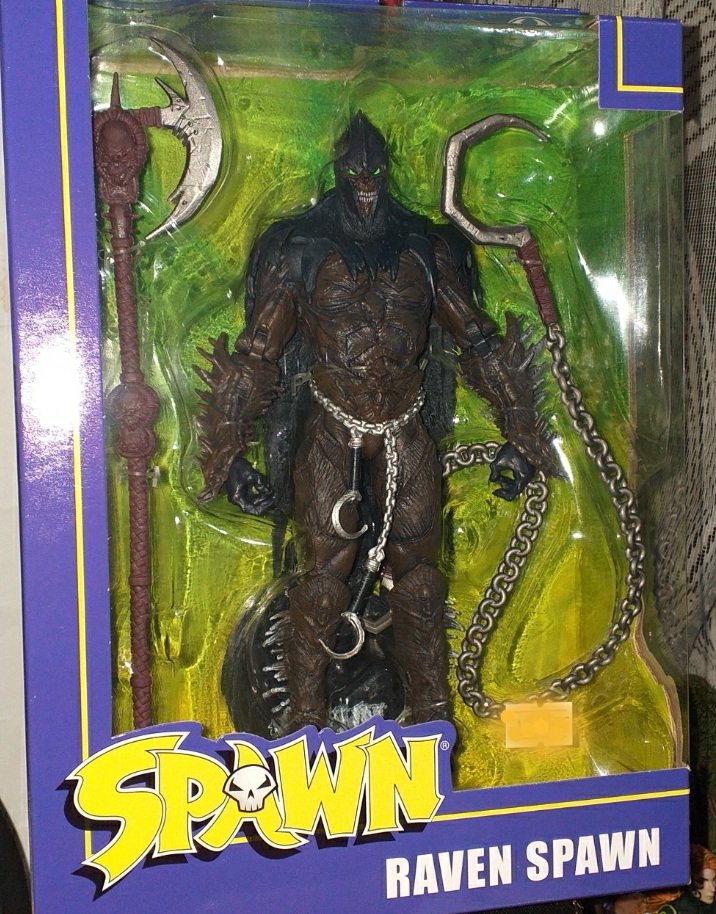 This one is from McFarlane Toys once again. This collector never planned on getting this one, but looking at the figure, it is indeed very nice and is a finely sculpted and detailed piece. The colors may be wanting, but it may be following the comic character.
McFarlane has quite a few misses with his DC line, Spawn, The Witcher, and mention Warhammer. This one, however, is a clear winner. Todd McFarlane hit a gold mine with his Spawn franchise, and he cannot be blamed if he gets a lot of money out of it. It could be his one big major baby in his entire comic book and toy making career. Someday this collector will be opening this box and will enjoy this beautiful Raven Spawn. It could be tomorrow, or it could be next year. It may well be soon.
---
---