Meeting My Online Friend After 4 Years For The First Time!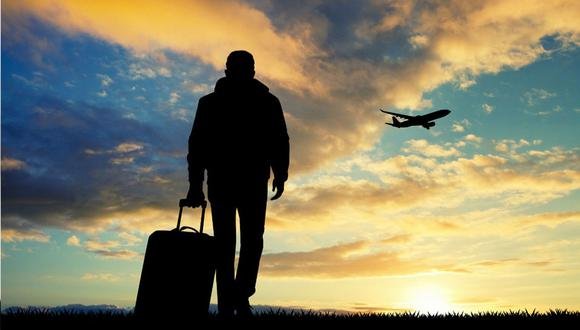 Source
Everyone of us, Somewhere in life wondered meeting their best virtual friends in real life. It has been my wildest dream to meet Abdullah. It took me 4 years and good luck which made it possible.
If I had to introduce you to my friend Abdullah, I would describe him as shy, honest, and creative. Our Friendship started in multiplayer online battle arena (MOBA) namely Mobile Legends. MOBA's require team work to win. Our duo was an example in it's own. We never had to tell each other what to do. He always knew what I want my duo to do in that situation and vice versa. Sometimes we just call each other to share what we do in battle that day. Our audio and video calls were getting longer and longer reaching up to 4 hours. He was not only my best friend but more like a soul mate. The most rememberable moments are telling about games, investments, cooking, food, dad jokes, and much more. We were so close with each other that everyone (online friend circle) knew about our unbreakable bond.
He was a artist and I was a software engineer. Our life and schedule was becoming tougher day by day. In most of the days, We staring calling while he was making his art piece and I was writing my code. I remember how he drew me for the first time. It
was a true feeling of joy. As Time passed our wonder world must come to end at some point. We both become busier and busier in our life. We still call each other and he show me all his art pieces on video call while I show him my code, investments and more.
He never told me about his talents while I always share my knowledge related to finance to him and even told him about art NFTs. He showed me zero results and all my efforts were in veins. One day I asked about his father's number as I believed to the help of his parents support and my knowledge plus his art talent he can do much better. I decided not to call his father and meet him personally. Time passed and the day came when I can finally meet him.
I alone travelled from for 15 hours to reach Lahore from Karachi. The journey was tough but the reward was worth the risk. I can't prioritize anyone more than the betterment of the people I care about.
He don't know much about technology and he sent me wrong address two times. When I guided him through screenshots and voice messages he sent me address of Lahore DHA, which I further verified as he was a bit sleepy.
It was not easy for me to ask permission for this whole adventure but nothing is greater than betterment of my friend. I booked UBER and went to take a gift of Sweets from Jalal Sons. It is a reputable brand here. I was in contact with him on messages while I was in UBER. When we reached our destination, driver asked me to call him to come outside as he cares about my security as he noticed something fishy. As Abdullah came out and talked to me on call, He told me that he accidently gave me wrong address as he don't use google map much. Driver became very angry but I convinced him to take me to new address. Our travel distance which should be 15 minutes cost us 2 hours of driving streets of Lahore. The driver was nice to me as be chance we were from same cast. I told driver to take as much as you want but take me to my friend's home and he agreed.
When I finally met Abdullah, I wanted to beat him (not really) but as I had only 2 or 3 hours. I stay claim. We took a picture of us together and share it with our online friends circle.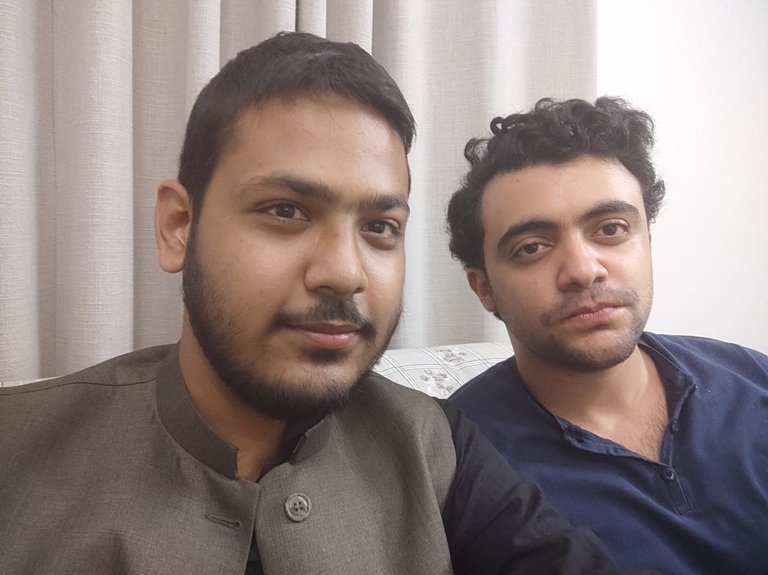 They do some more dad jokes here and there. We were in drawing room but because of poor internet connection, He took me to his bedroom and of course it was a perfect time for a dad joke.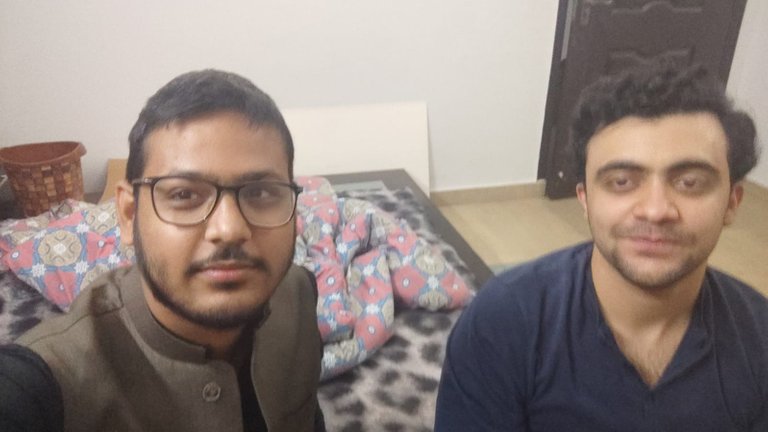 I took some pictures of his work,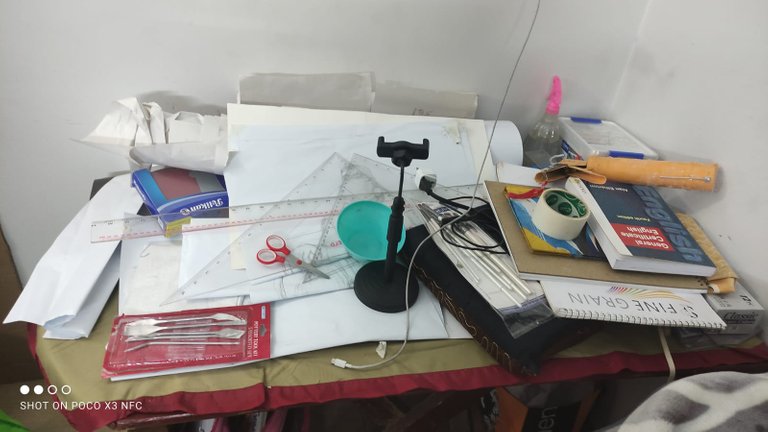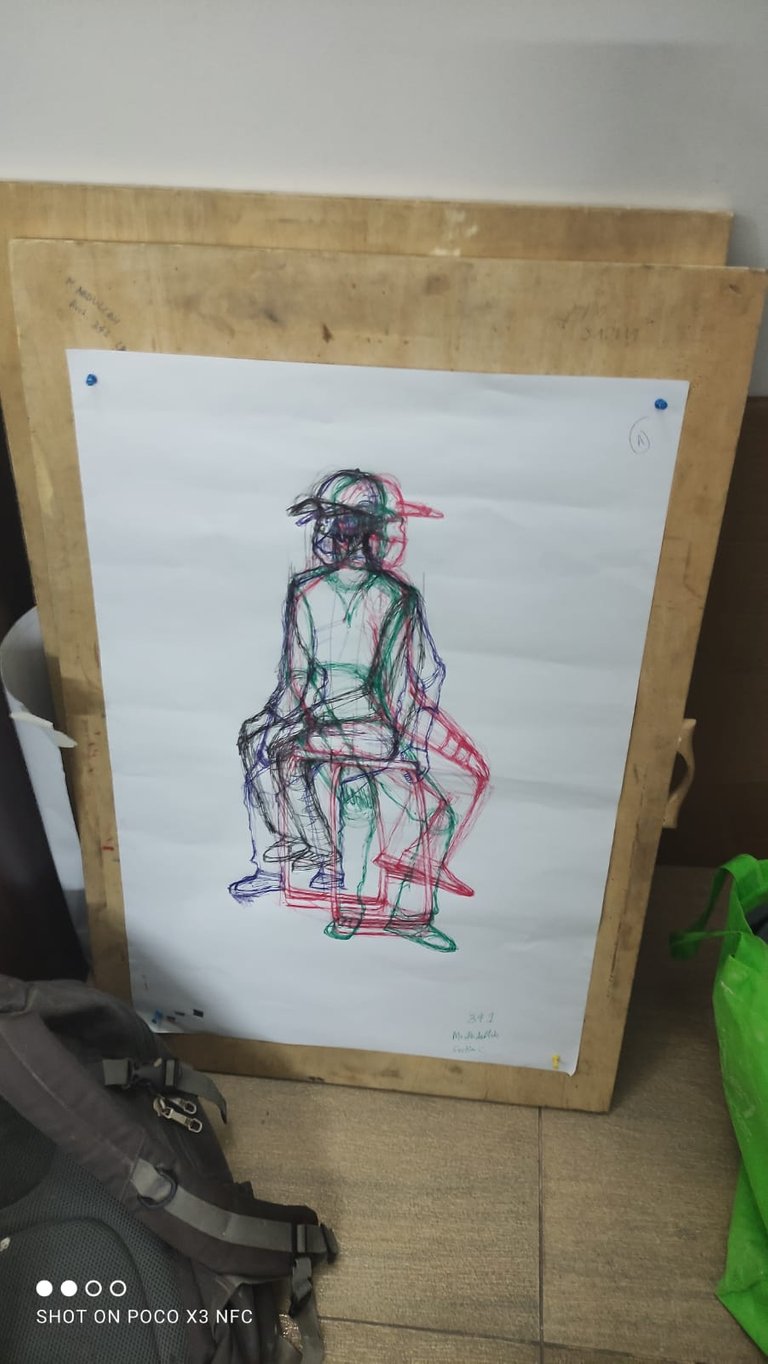 when I saw a strange hand and I could not stop my self from another dad joke.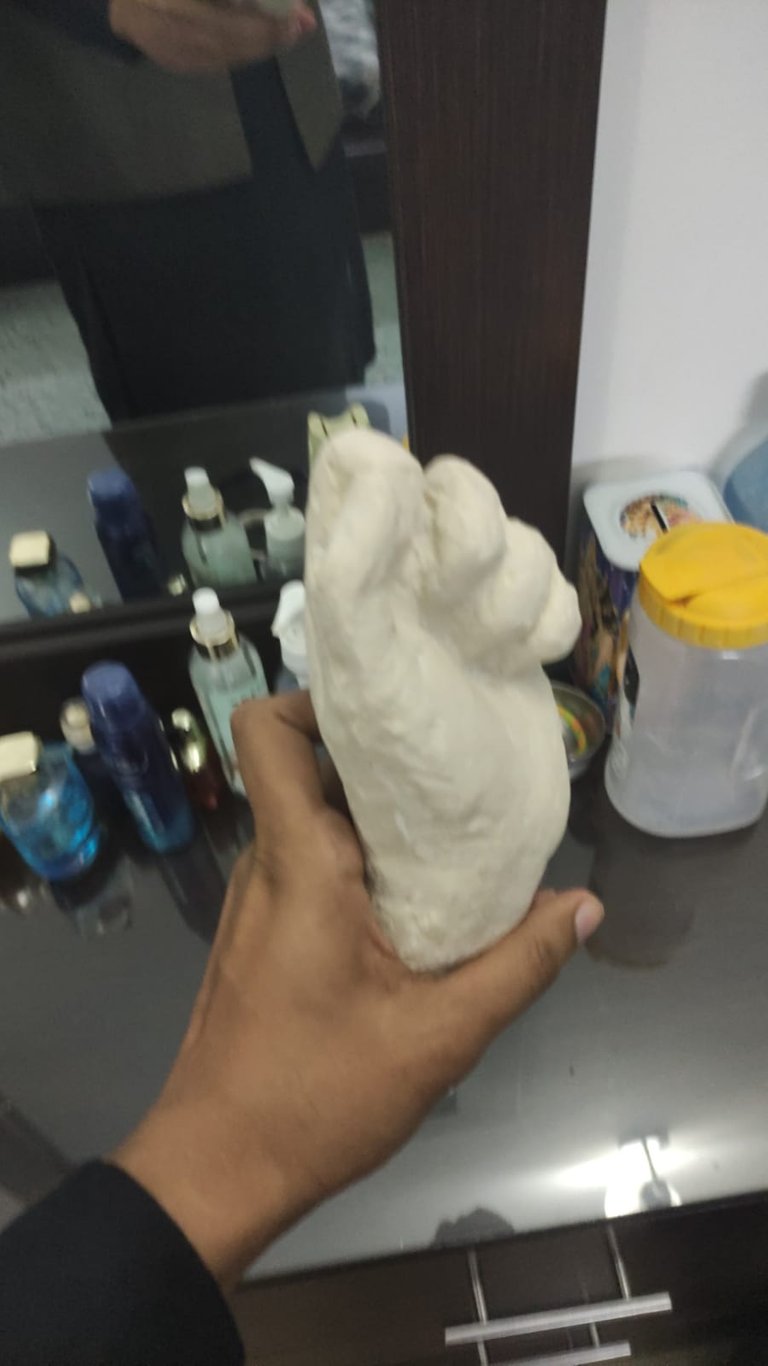 While we were laughing and having fun, I did not forgot to show him about HiveOnChain art community and It was't my first time telling him about this community.
After almost a hour, his father came to the room. He was claim, genius and loving by nature. I introduced my self and what plans I have for my friend's art work. As my mission was for the betterment of my friend, I don't care about my time with Abdullah and told everything like verifying on Instagram, digital art, minting NFTs and much more. I felt no fear telling his father as I was telling all this to Abdullah for years but he showed zero output. His father promised me that soon Abdullah will join OnChainArt community, Mint NFTs and all the things I planned for Abdullah.
It was a big relief for me. We all came down to drawing room and had dinner. It was my time to leave. Although I spent less time with my friend and IT was more like a scolding (in a sense) lecture but I was satisfied with the time I spent and how I spent it.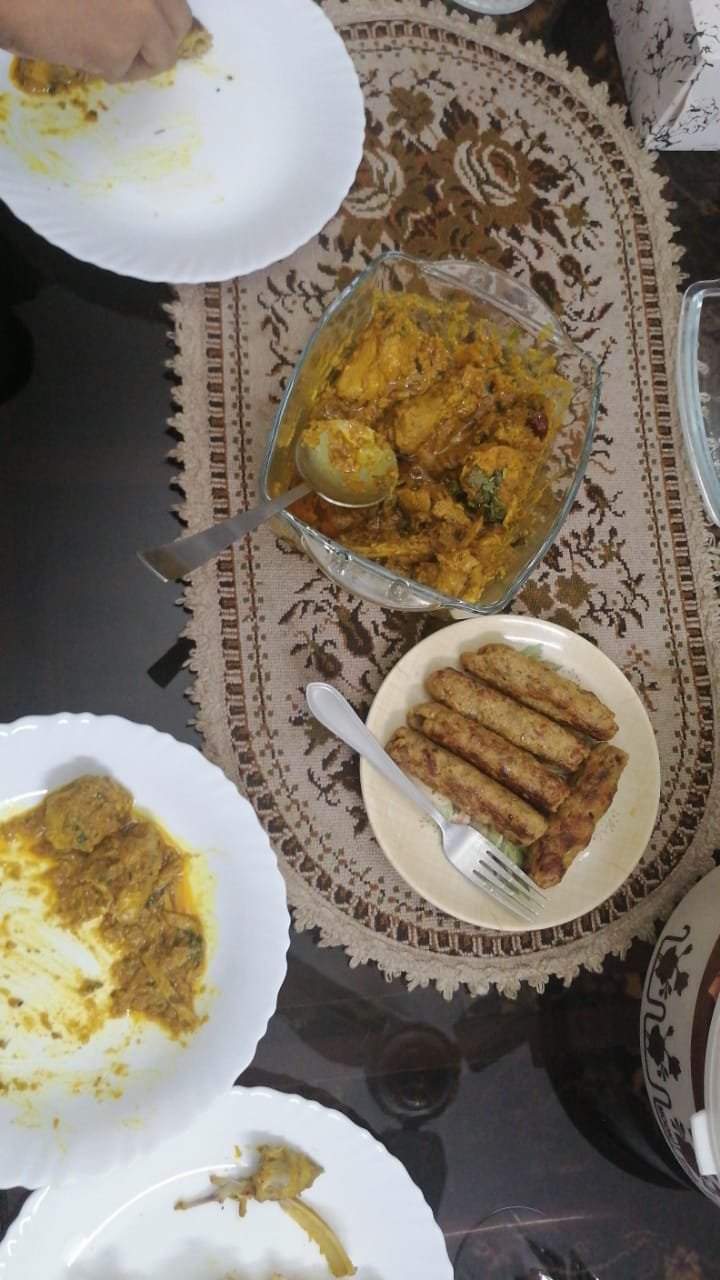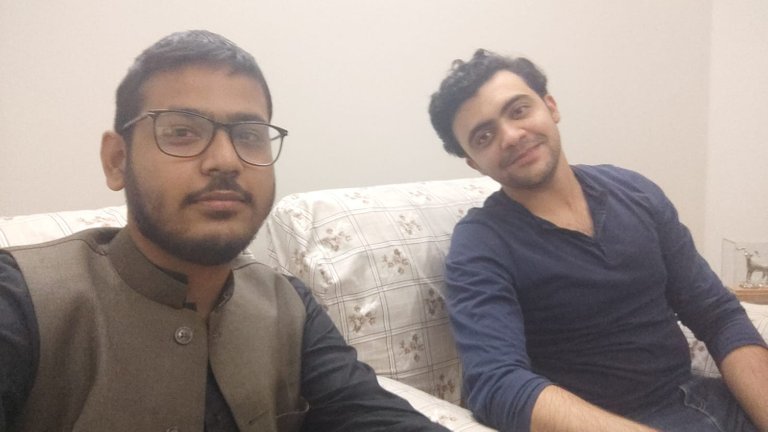 All things must come to an end. I booked UBER and move towards my next destination. I believe one day my friend Abdullah will be a big star artist on Blockchain, NFTs and Instagram.
---
---