My Actifit Report Card: August 9 2022
15,000 steps and looking for an apartment in the Dominican Republic.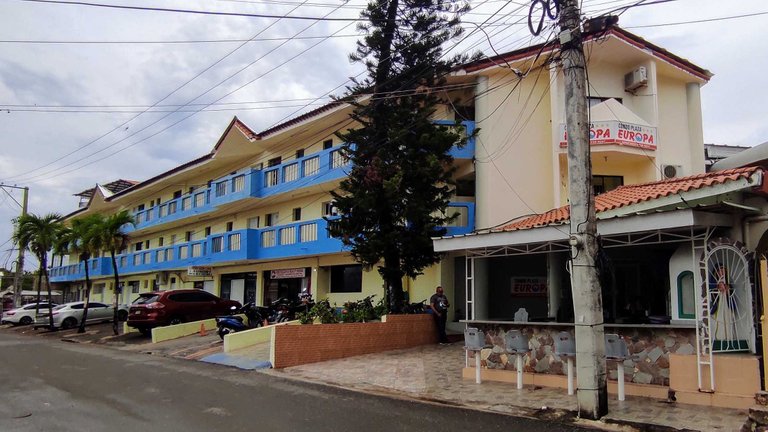 Hello friends,
*first of all, thank you for continuing to read me, despite my attempted nesting. But this just had to come out, if only as a rant.
But now to the housing search in the DomRep.
If you have only been here as a package tourist or not at all, I highly recommend booking at least the first month with Airbnb. One month because
You need a time to sink into the daily monotony, so to explore where to shop, how the neighborhood is, how safe the area is and whether it is what you are actually looking for. Also, Airbnb prices are really cheap by the month and you already have an idea of what it will cost should you stay in that place.
Airbnb also because you can often negotiate with the landlord to rent the booked place for a cheaper price, but without the protection of Airbnb for longer. I do it this way, and very often it works.
What you really need to check and evaluate:
Does the building have emergency power, how long will it last, and where is the generator located? Power outages of several hours every few days is the norm here. You don't necessarily need an emergency power supply to survive, but you should know.
Where does the drinking water come from? Own well or communal supply? Again, not always having water pressure or even water is the order of the day.
-Who are the neighbors? Locals or expats?
If they are locals, you will have to get used to a completely different way of life, especially acoustically. Loud, noisy life here is an expression of joie de vivre and Dominicans have a lot of joie de vivre.
What kind of expats are your neighbors? Party people are different from normal retirees or digital nomads.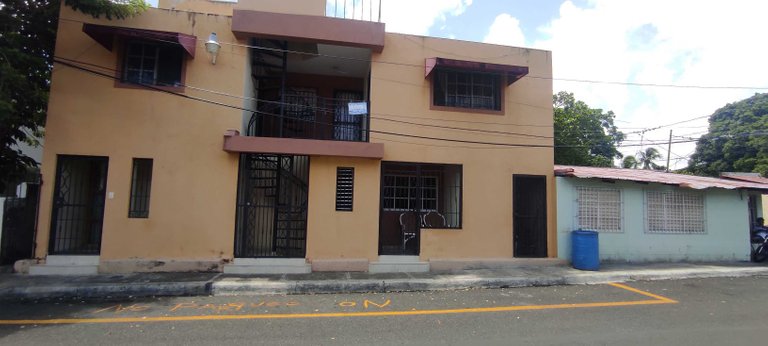 My criteria were:
as cheap as possible, but own apartment.
Very good mobile network, doesn't exist everywhere and you can't rely on building side wifi with all the power outages, security and speed aside.
I want to be able to reach everything on foot: Beach, entertainment mile, shopping.
-as safe as possible, at least so that you can get through the city at night without a gun.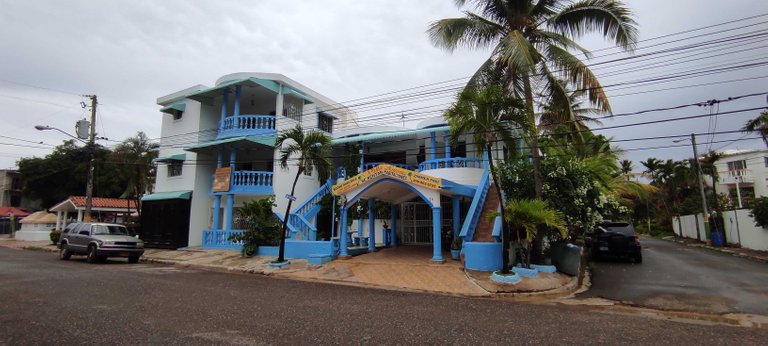 Not important to me was
Gated community, upscale amenities, serviced apartment, emergency power, emergency water, etc.
That puts me at $200 with my apartment all inclusive except internet. With Airbnb it cost $300 by the month.
There is no paved road in front of my house, which keeps the motorcyclists from making their rounds here.
But the same apartment size with different amenities can cost $1600 just because of concierge, security guard, emergency power ,services or just because it is popular with US tourists.
Therefore, do not book anything in advance, but basically on the spot.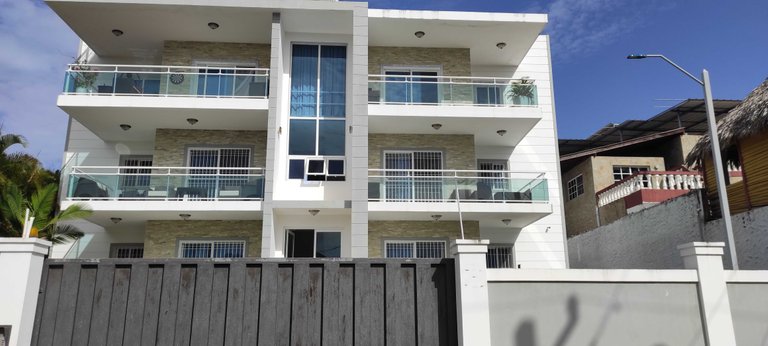 ---
Deutsch
---
15.000 Schritte und Wohnungssuche in der Dominikanischen Republik.
Hallo Freunde,
zuerst einmal vielen Dank, dass ihr mich weiterhin lest, trotz meiner versuchten Nestbeschmutzung. Aber das musste einfach raus, wenn auch nur als Rant.
Aber nun zur Wohnungssuche in der DomRep.
Wenn ihr bisher nur als Pauschaltourist hier wart oder noch gar nicht, empfehle ich unbedingt mindestens den ersten Monat mit Airbnb zu buchen. Einen Monat deshalb, weil
Ihr braucht eine Zeit, um ins tägliche Einerlei zu versinken, also zu erkunden, wo man einkaufen kann, wie die Nachbarschaft ist, wie sicher die Gegend ist und ob es das ist, was Ihr eigentlich sucht. Außerdem sind die Preise bei Airbnb monatsweise wirklich günstig und Ihr habt bereits eine Idee, was es kostet, sollte Ihr an jenem Ort bleiben.
Airbnb auch deshalb, weil man oft mit dem Vermieter verhandeln kann, die gebuchte Bleibe zum günstigeren Preis, aber ohne den Schutz von Airbnb länger zu mieten. Ich mache es so, und sehr oft funktioniert es.
Was ihr unbedingt überprüfen und bewerten müsst:
Hat das Gebäude eine Notstromversorgung, wie lange reicht die und wo steht der Generator? Stromausfälle von mehreren Stunden aller paar Tage ist die Normalität hier. Man braucht nicht unbedingt eine Notstromversorgung, um zu überleben, aber man sollte es wissen.
Woher kommt das Trinkwasser? Eigener Brunnen oder kommunale Versorgung? Auch hier ist es an der Tagesordnung, nicht immer Wasserdruck zu haben oder auch nur Wasser.
-Wer sind die Nachbarn? Einheimische oder Expats?
Wenn es Einheimische sind, werdet Ihr Euch eine völlig andere Lebensweise, vor allem akustisch, gewöhnen müssen. Lautes, geräuschvolles Leben ist hier ein Ausdruck von Lebensfreude und die Dominikaner haben seeeeehr viel Lebensfreude.
Welche Art von Expats sind Deine Nachbarn? Partyleute sind anders als normale Rentner oder digitale Nomaden.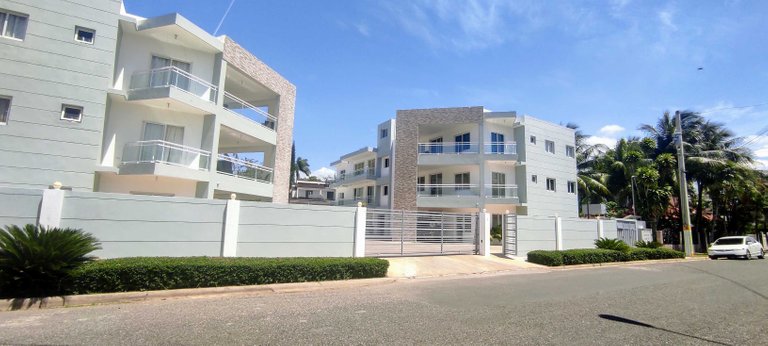 Meine Kriterien waren:
so billig wie möglich, aber eigenes Apartment
Sehr gutes mobiles Netz, gibt es nicht überall und auf gebäudeseitiges Wifi kann man sich bei all den Stromausfällen nicht verlassen, von der Sicherheit und Geschwindigkeit mal abgesehen.
Ich möchte alles zu Fuß erreichen können: Strand, Vergnügungsmeile, Einkaufen
-möglichst sicher, zumindest so, dass man auch nachts ohne Waffe durch die Stadt kommt.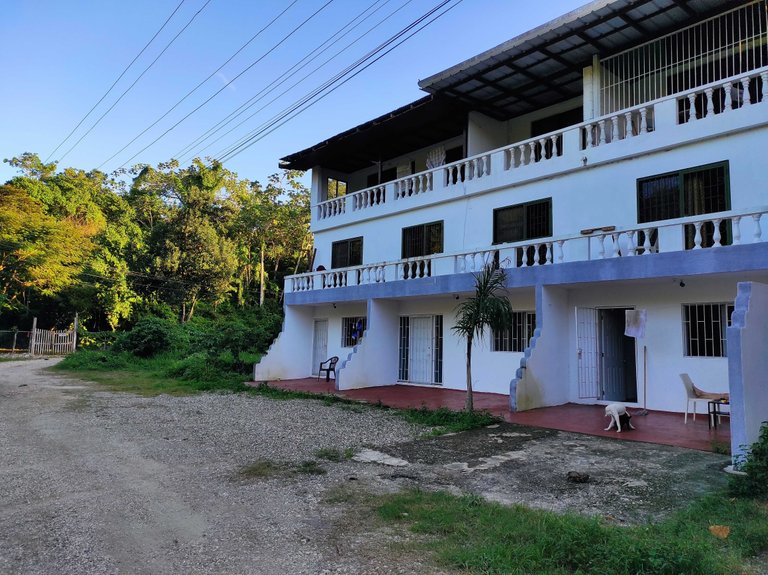 Nicht wichtig war mir
Gated Community, gehobene Ausstattung, serviced Apartment, Notstrom, Notwasser, etc.
Damit liege ich mit meinem Apartment bei $200 alles inklusive außer Internet. Bei Airbnb hat es monatsweise $300 gekostet.
Vor meinem Haus gibt es keine befestigte Straße, was die Motorradfahrer abhält hier ihre Runden zu drehen.
Dieselbe Apartmentgröße in anderer Ausstattung kann aber auch $1600 kosten, nur wegen Concierge, Wachschutz, Notstrom ,Serviceleistungen oder auch nur, weil sie bei US-Touristen beliebt ist.
Deshalb nichts vorab buchen, sondern grundsätzlich vor Ort.
have a nice day


This report was published via Actifit app (Android | iOS). Check out the original version here on actifit.io




09/08/2022

15065

| | | | | | |
| --- | --- | --- | --- | --- | --- |
| | | | | | |
| cm | | cm | | cm | |
---
---