[CR] Pet Photography: Max | [CR] Fotografía de Mascotas: Max

---
[ENG]
---
Hi there! <3
Surely you know the new member who has joined my family, and if not, I present it. His name is Max and he is a half-breed cat that we adopted. He recently turned 8 months old and I wanted to portray him because he doesn't look like that little kitten we brought home a few months ago.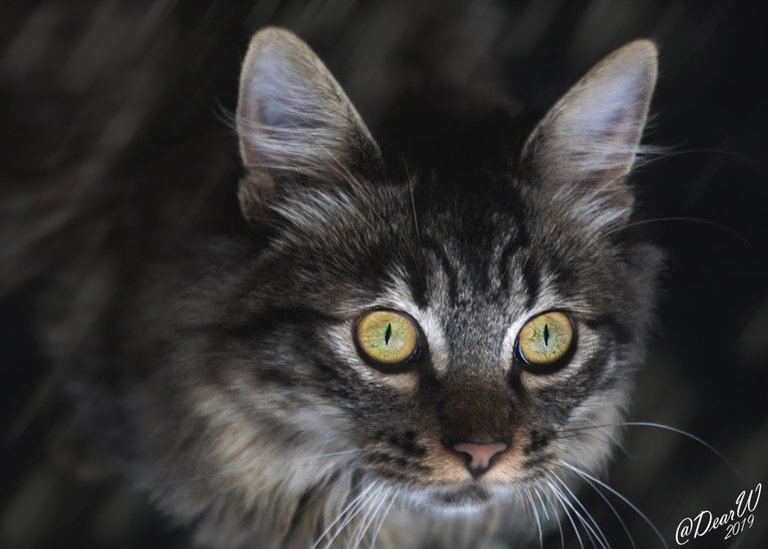 ---
PET PHOTOGRAPHY
More and more of us are treating our pets as family members. In the case of pet photography, it becomes a challenge when you can't explain how to pose, where to look or much more. Due to the above mentioned, I'll mention the tricks and everything related to this session below:
The use of incentives such as cat biscuits or toys were very helpful in keeping him in the frame.
The use of natural light is of great help when you don't have lighting devices. In this case, a natural light source was used, diffused with fabrics and a window.
It is important to use bouncers to highlight small details or areas of the body that may be underexposed due to light distribution.
Doing your pet's favorite activities will help your pet relax during the session.
The types of plans to use are those that will create an artistic line between one photo and another.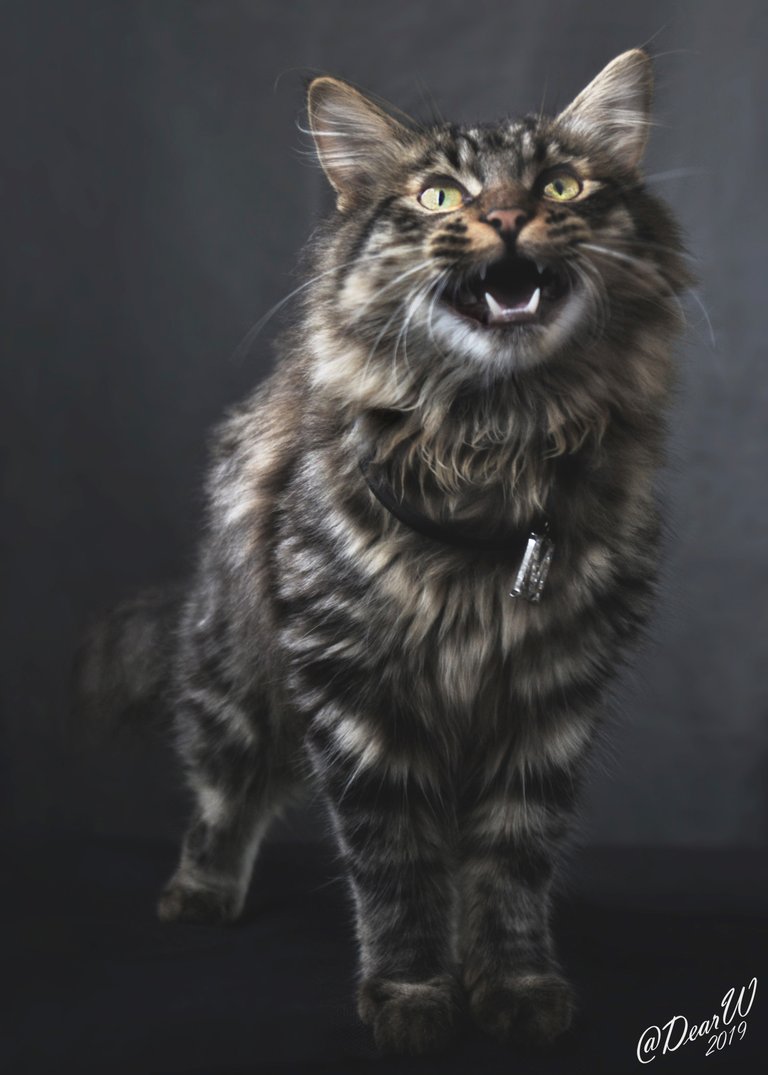 ---
EXTREME CLOSE UP
I'm a fan of these shots, I think they are the ones who tell the story inside a photoshoot and that's why I include them every time I can. In this case, I focused on the detail of the necklace because it's made with a pendant that I used on my teenage days. I also took pictures of his paws.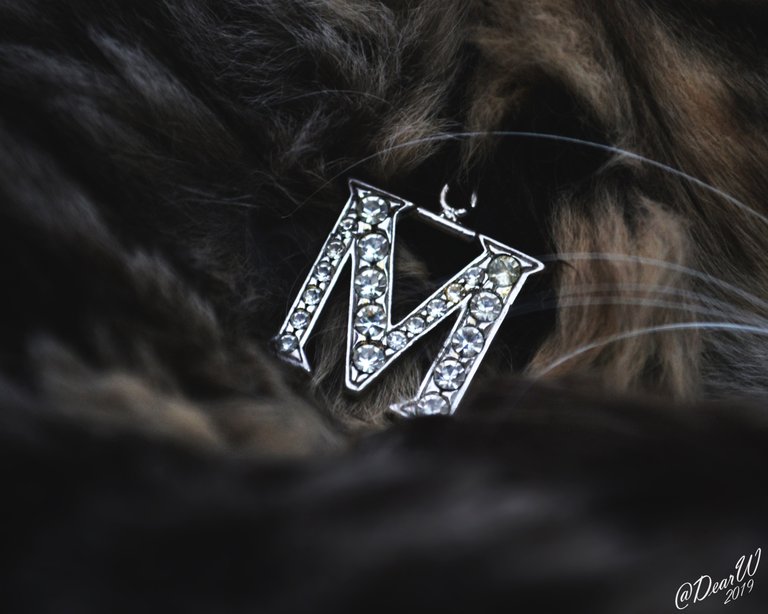 These plans are ideal to use as wallpapers, and if you want to use any of them just contact me, and I'll gladly send it to you.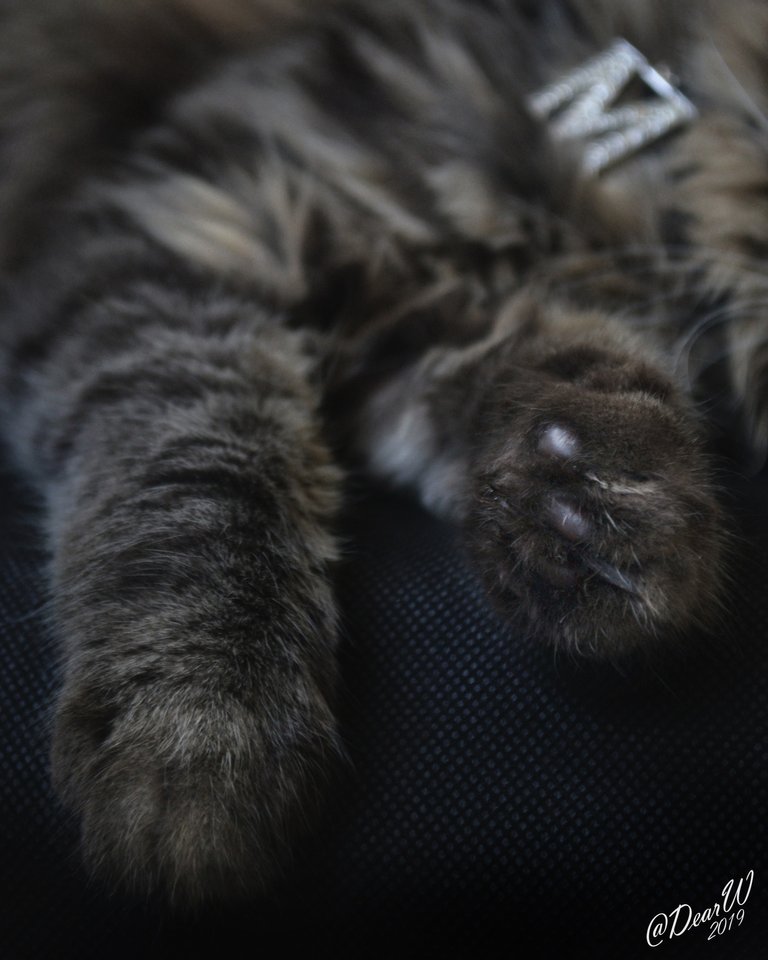 ---
BIG CLOSE UP
This is similar to the previous one, however, it focuses on the face of the person or in this case the portrayed pet. Taking this photo not only highlighted his eyes but also provides a dramatic touch.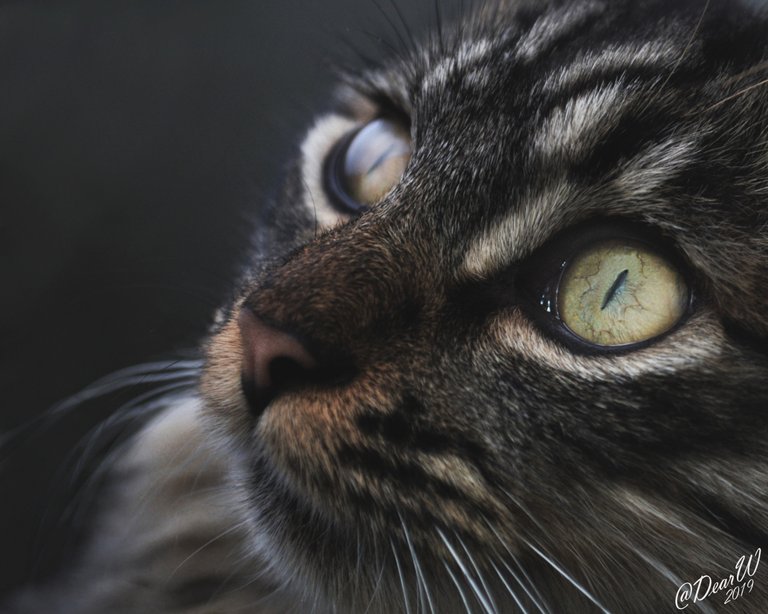 ---
Do you like to take photos of your pet? I hope this information has helped you or that you enjoyed it.
---

Thank you so much for supporting my work.!
Special thanks to @altooq!
Lots of love,
W.

---
[ESP]
---
¡Hola! <3
Seguramente conoces al nuevo miembro que se ha integrado a mi familia, y si no es asi , te lo presento. Su nombre es Max y es un gato mestizo que adoptamos
@chamerada
y yo. Hace poco cumplió 8 meses de vida y quise retratarlo porque definitivamente ya no se ve como ese pequeño gatito que hace unos meses trajimos a casa.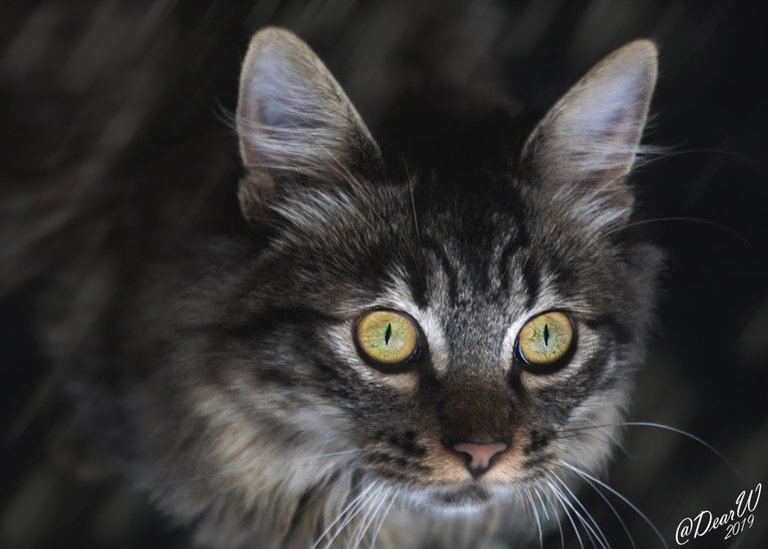 ---
FOTOGRAFÍA DE MASCOTAS
Cada vez somos más los que tratamos a nuestras mascotas como un miembro de la familia. Esto hace que también se pongan en práctica ciertas costumbres que tenemos con nuestros hijos, como el hecho de documentar las facetas de crecimiento o cualquier momento especial. En el caso de la fotografía a mascotas se convierte en todo un reto cuando no les puedes explicar como posar, hacia donde mirar o muchas cosas más. Debido a lo antes mencionado mencionaré los trucos y todo lo referente a esta sesión a continuación:
El uso de incentivos como galletas para gatos o juguetes fueron de gran utilidad para mantenerlo situado dentro del encuadre.
El uso de luz natural es de gran ayuda cuando no cuentas con dispositivos de iluminación. En este caso se utilizó fuente de luz natural difuminada con telas y una ventana.
Es importante el uso de rebotadores para resaltar pequeños detalles o zonas del cuerpo que pueden quedar subexpuestas debido a la distribución de la luz.
Realizar las actividades favoritas de tu mascota ayudará a que durante la sesión se encuentre relajado.
Los tipos de planos a utilizar son los que crearán una línea artística entre una foto y otra.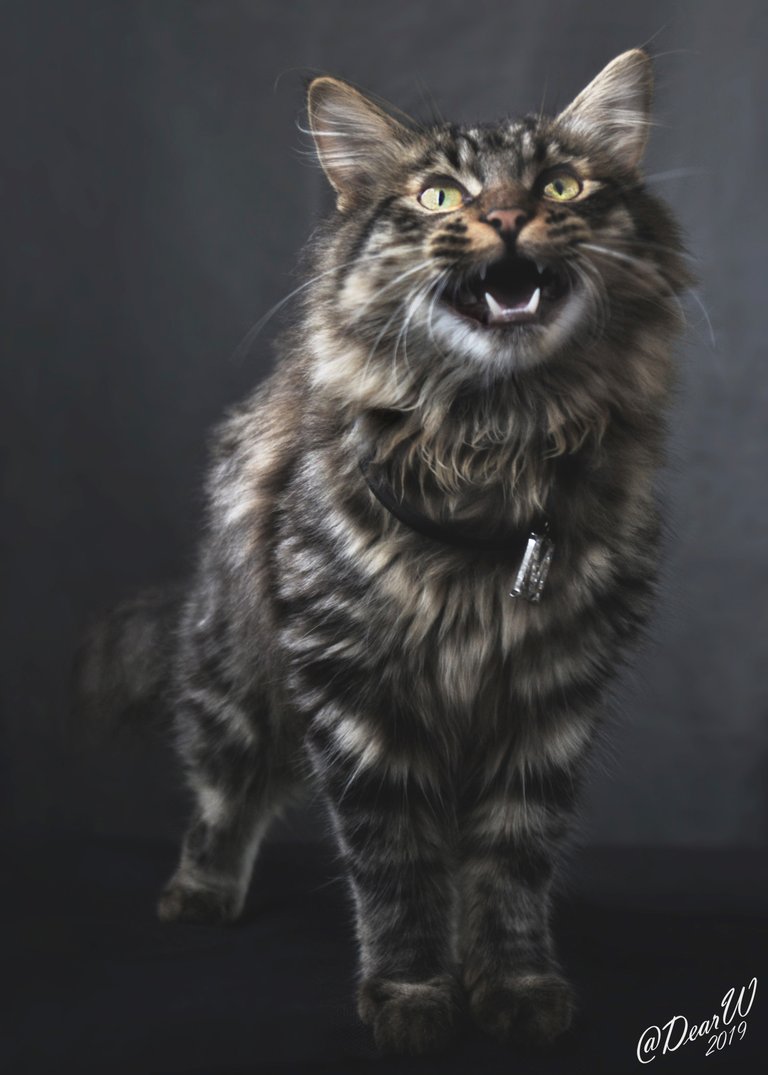 ---
PLANOS DETALLE
Soy fanática de estos planos, creo que en sí son ellos los que cuentan la historia dentro de una sesión fotográfica y es por eso que los incluyo cada vez que puedo. En este caso me enfoqué en el detalle del collar ya que está hecho con un dije que yo solía utilizar durante mi adolescencia. También hice fotos de sus patitas.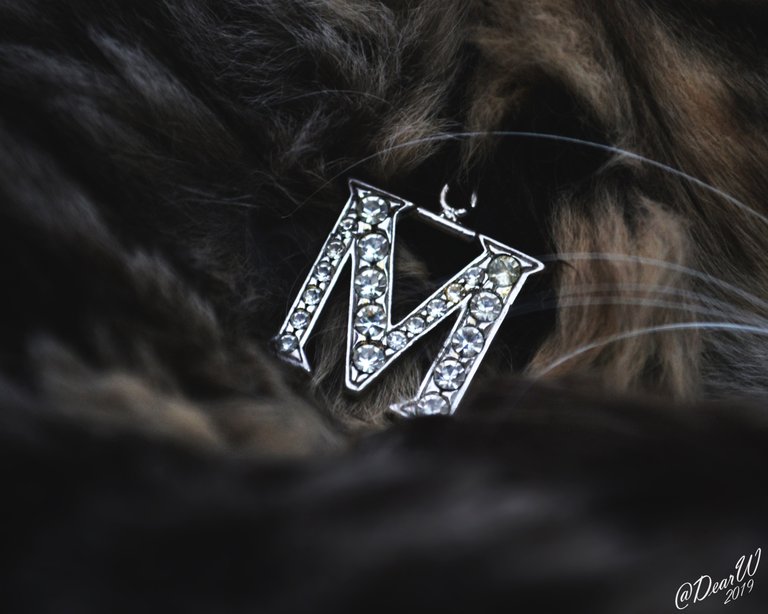 Estos planos son los ideales para usar como fondos de pantalla, si deseas usar alguna de ellas solo debes contactarme y con gusto te la enviaré.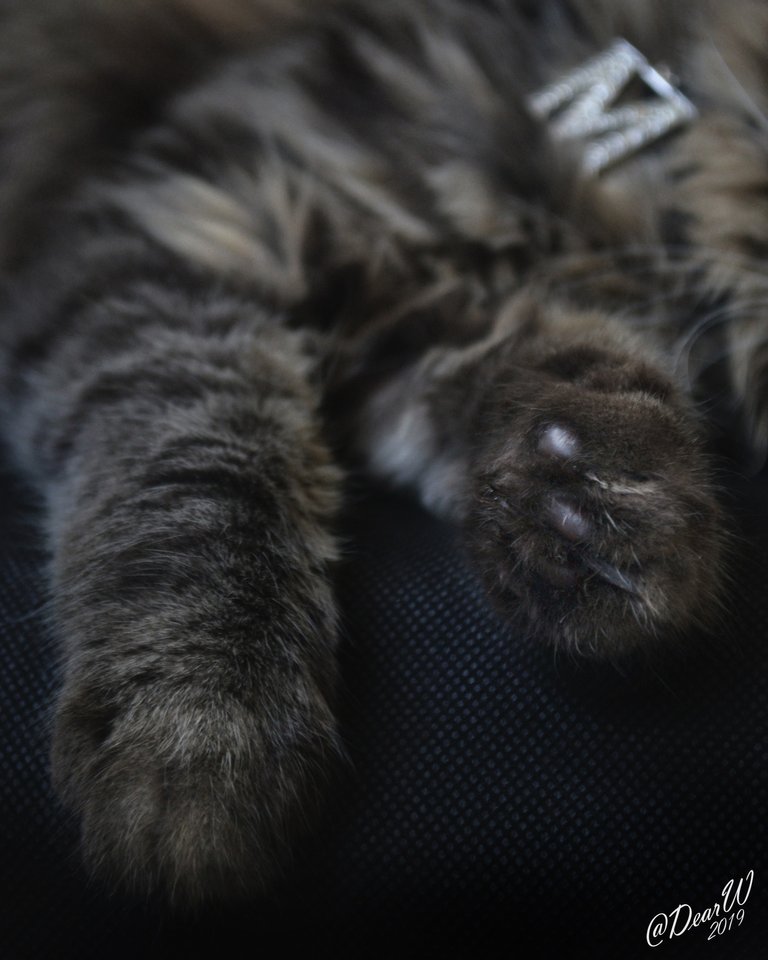 ---
PRIMERÍSIMO PRIMER PLANO
Este guarda cierta similitud con el anterior, sin embargo se enfoca en el rostro de la persona o en este caso la mascota retratada. Realizar esta foto no solo resaltó sus ojos sino que también aporta un toque dramático.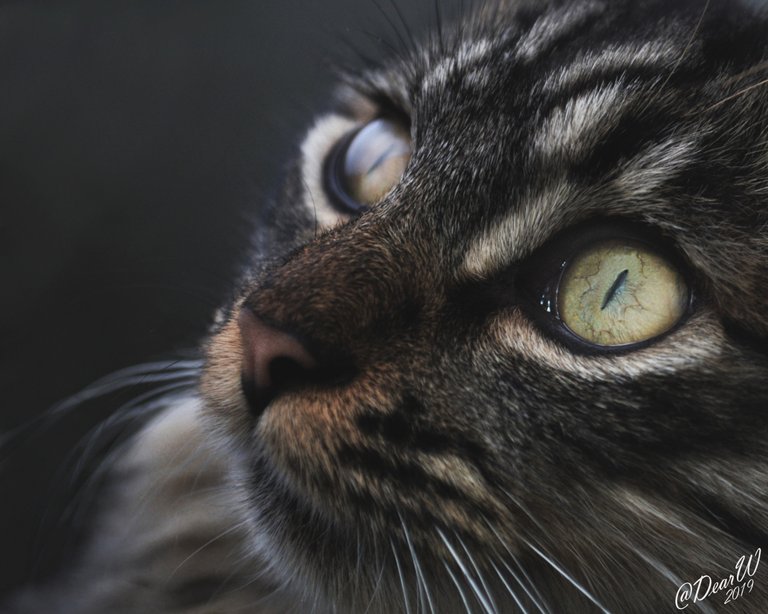 ---
¿Te gusta retratar a tu mascota? Espero que esta información te haya servido de ayuda o que la hayas disfrutado.
---
¡Muchas gracias por apoyar mi trabajo!.
Agradecimientos especiales a @altooq por el apoyo!
Con mucho cariño, me despido
W.

---
Sígueme en / Follow meTwitter and Instagram || Crea contenido desde / Create content on Partiko || Juguemos / Let's play Steem Monsters || Gana recompensas por tu actividad diaria / Earn rewards for your daily activity aqui/here
---
---