[CR] Animal & Macro Photography: A smiling dragonfly | [CR] Fotografía Macro y Animal: Una libélula sonriente.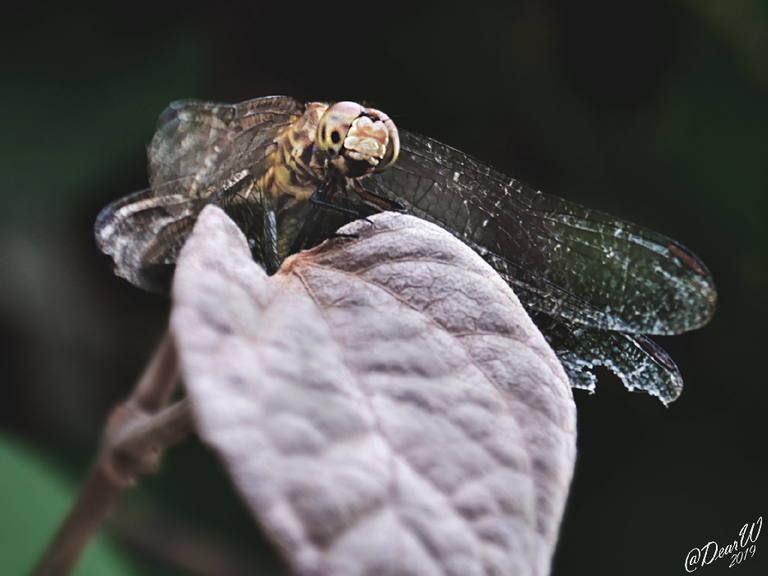 Hello! <3
This is the second time I have managed to photograph a dragonfly, and just like the first time, it was something unexpected. I was on my way out when I saw her land very close to me. My plans were interrupted by her arrival, I opened the door again and grabbed my camera. I wasn't sure if it would still be there, but to my surprise, it was.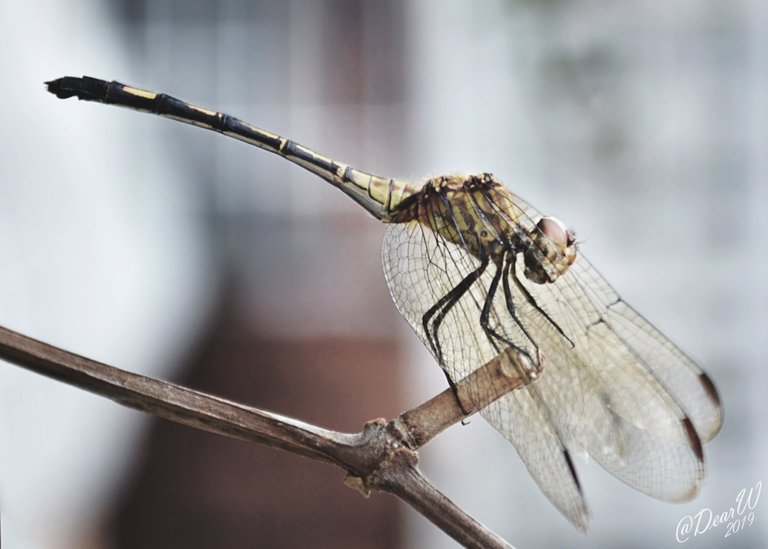 I wanted to try to take photographs from other perspectives and that's how I did another profile shot, and this one. It was at that moment when I saw what seems to be a smile effect produced by its colors. "The dragonfly was so comfortable with me that it smiled", I joked. However, I also noticed how one of its wings was broken. I thought it would be a perfect message to see how it smiles despite its broken wing.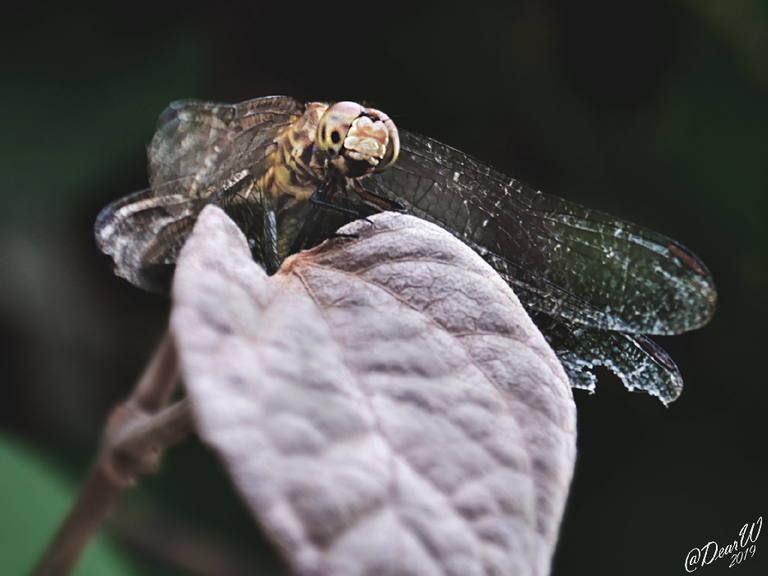 EXIF DATA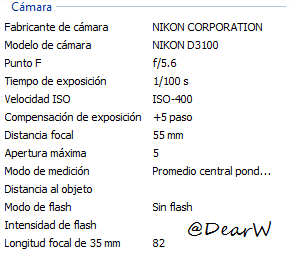 Thank you so much for supporting my work.!
Special thanks to @altooq!
Lots of love,
W.

---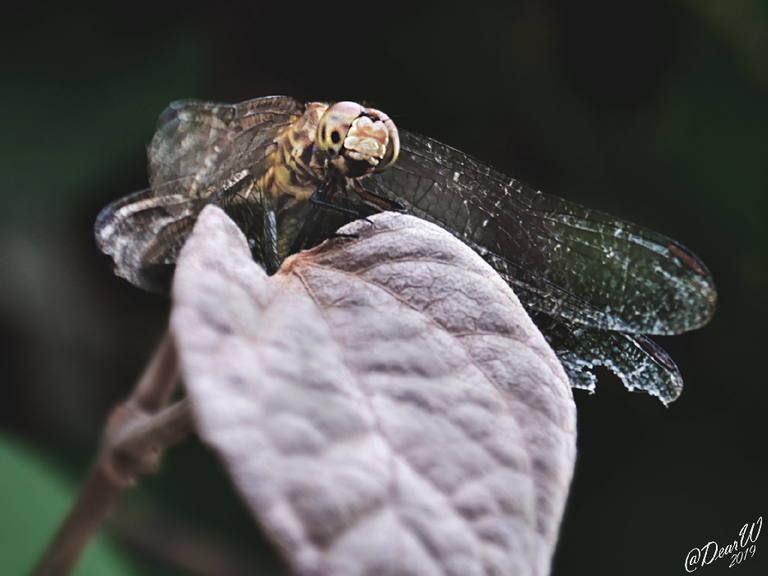 ¡Hola! <3
Esta es la segunda vez que logro fotografiar a una libélula, y al igual que la primera vez, fue algo inesperado. Iba de salida cuando la vi su posarse muy cerca de mí. Mis planes fueron interrumpidos por su llegada, abrí la puerta de nuevo y agarré mi cámara. No estaba segura si aún estaría allí, pero para mi sorpresa si estaba.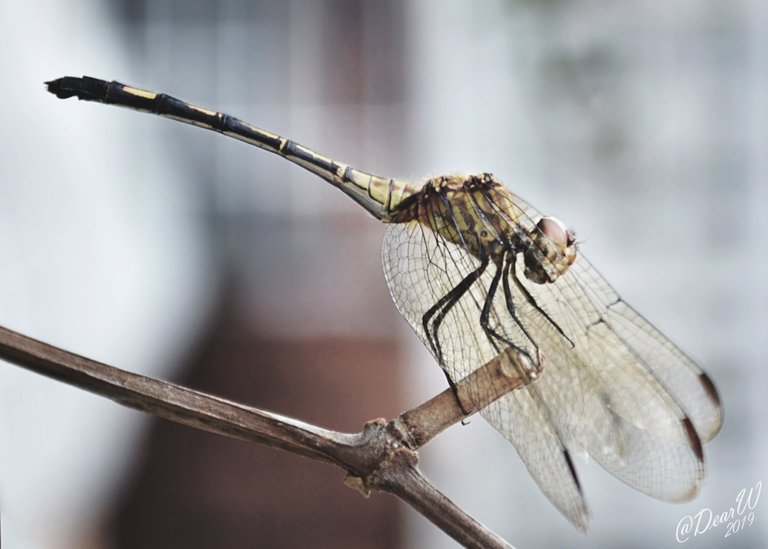 Quería intentar sacar fotos desde otras perspectivas y así fue como hice otra toma de perfil, y esta. Fue en ese momento cuando vi lo que parece ser un efecto de sonrisa producido por sus colores. "La libélula estaba tan cómoda conmigo que sonrió", bromeé. Sin embargo, también noté cómo una de sus alas estaba rota. Pensé que sería un mensaje perfecto el ver cómo sonríe a pesar de su ala rota.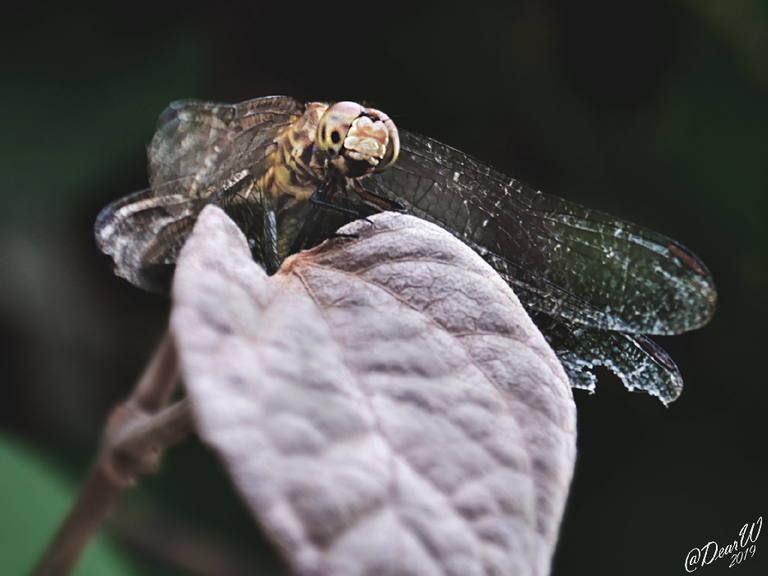 EXIF DATA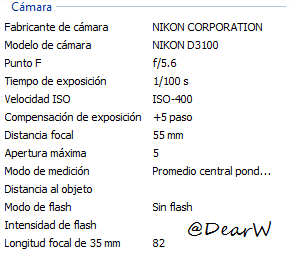 ¡Muchas gracias por apoyar mi trabajo!.
Agradecimientos especiales a @altooq por el apoyo!
Con mucho cariño, me despido
W.

---
Sígueme en / Follow meTwitter and Instagram || Crea contenido desde / Create content on Partiko || Juguemos / Let's play Steem Monsters || Gana recompensas por tu actividad diaria / Earn rewards for your daily activity aqui/here
---
---