Could the Rest of the Country Live without California?
How reliant are we on California food, really?
A story appeared in my timeline this morning that the Portland,Oregon mayor has announced that they will cut trade and travel with Texas. The mayor apparently realizes that it would hurt residents of Portland a lot more than Texas, but what the hell!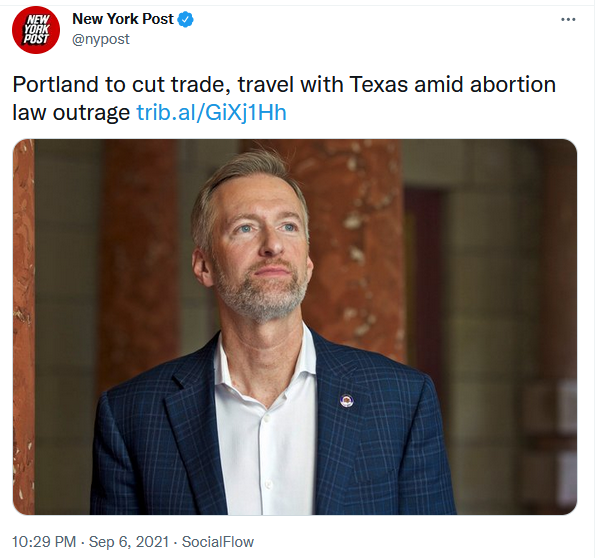 https://twitter.com/nypost/status/1435067701026856970
For a moment, let's ignore the interstate commerce clause of the Constitution of the United States of America and follow along down this road of absurdity.
Article I, Section 8, Clause 3
[The Congress shall have Power] To regulate Commerce with foreign Nations, and among the several States, and with the Indian Tribes;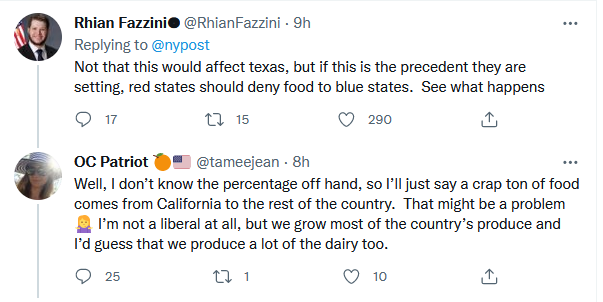 https://twitter.com/RhianFazzini/status/1435072555724025859
As a person who was born in the mid-west and have traveled through a lot of farm land, instead of flying over it, I find this "California is the 7th largest economy and produces the most food anywhere!!" overstatement tiresome.
Yes, California is the largest producer of food despite having less than 4% of the farms in the country. But, that is California as a state vs each individual state. But, when you read information like, "almonds, artichokes, figs, and raisins are exclusive to California", you have to sit a moment and wonder, "Can I live without almonds, artichokes, figs and raisins?"
Yes, you can.
Here are the top 10 agriculture products for the USA, of which, corn is produced at a rate almost 4x cow's milk. I have listed the top 5 producing states for each crop. You can ponder about the food you eat to determine where these fit in your diet.
Crop [Top 5 states]
We produce more, with less
Even with a reduction in farming and the number of farms over the past 100 years, farmers have managed to produce more crops in the USA than at any time in history. And in some cases, like Alaska, benefiting from the advancements in greenhouse technology and a bonus of long growing days in the summer and lower pests, Alaska has increased their farming acreage significantly [Total farm acres 2020: 0.9 million (+837.7% from 1920)]. On a side note, Alaska even benefits more from global warming, just like during the last ice age.
While American farming has certainly expanded and increased its value since 1920, there were almost three times as many farms 100 years ago than there are today—in 1920 there were 6.5 million farms, while 2020 estimates come in at two million.
~ source : https://stacker.com/stories/3989/how-farming-has-changed-every-state-last-100-years
Every state has a healthy agriculture environment. Using their natural resources to produce a variety of crops. But, we mostly live off of grains and meat. The states that produce the most wheat type crops are in the mid-west and the meat producers are spread throughout the south and the plain states. This is mainly due to how profitable a particular crop is for each state, but each state can't stand alone as a top producer verses an area. For example, Texas has a cattle head count of 13.0 million, which is twice as much as the states like Nebraska (6.8 million), Kansas (6.4 million) or Oklahoma (5.3 million). Texas is 3x larger than all 3 of those states. If you combined the tree smaller states into a Texas sized state, it would produce more cattle than Texas by over 5 million.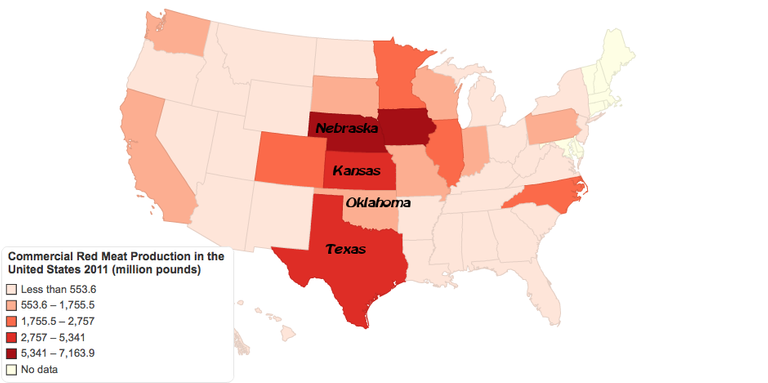 Granted, some states just blow away the competition on producing a crop. California produces a lot more tomatoes than the 2nd place state. Minnesota produces so much more sugar beats, there aren't 9 other states to make a top 10. Iowa produces as many hogs as the next 3 states combined. And, as stated, Texas has a lot of cattle and produces a lot of red meat.
But, none of these essential crops are limited to be grow in a particular state. California might produce a lot of tomatoes, but anyone can grow tomatoes in any state in their back yard. And, even if you don't have a lot of months to grow tomatoes, you can grow a lot and can them for the off season.
Agriculture production is mostly based on the growing climate and area that is pushed by profit. Ohio could produce the most cattle, but they found other industries more profitable. More people could farm, but they found that other jobs were easier and paid better. Trying to say that one state could shun the other states they don't like and have those states be harmed is just nonsense.
If required, states would find the resources to grow the food needed.
If required, individuals could find the resources that they need to grow their own food.
---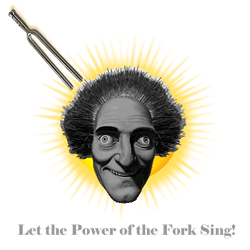 Let the positive energy sing!

More Power to the Minnows!!

Now Playing

Rising Star | dCity | Splinterlands | CryptoBrewmaster | dCrops

---
---