My Actifit Report Card: June 7 2022 - I Am Alive Challenge - IAAC #56
A dear greeting to all lovers of physical activities that populate the mythical community of Actifit.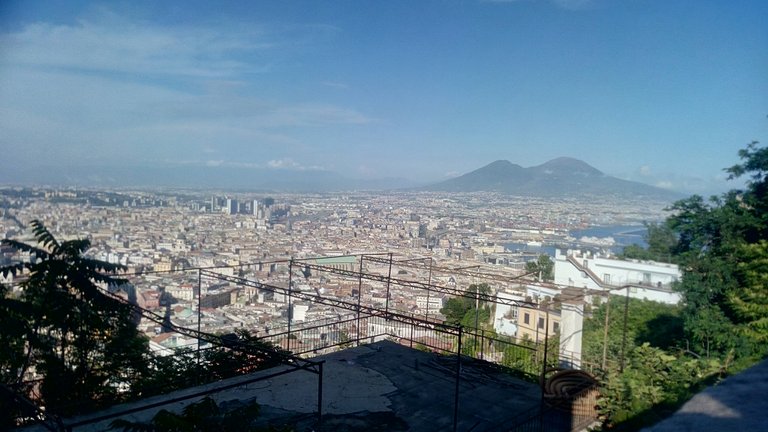 Just to change even today the hot sun began to overheat the atmosphere of the city, on the outskirts of Naples, from the early hours of the morning. The clear sky sometimes hosts some clouds that soon dissolves into nothing.
Today a wonderful scent inebriates the track of my daily session of footing at the municipal park Fratelli de Filippo. The author of this magic is this beautiful jasmine in the picture. It is one of the plants that adorn the hedges that surround the city gardens.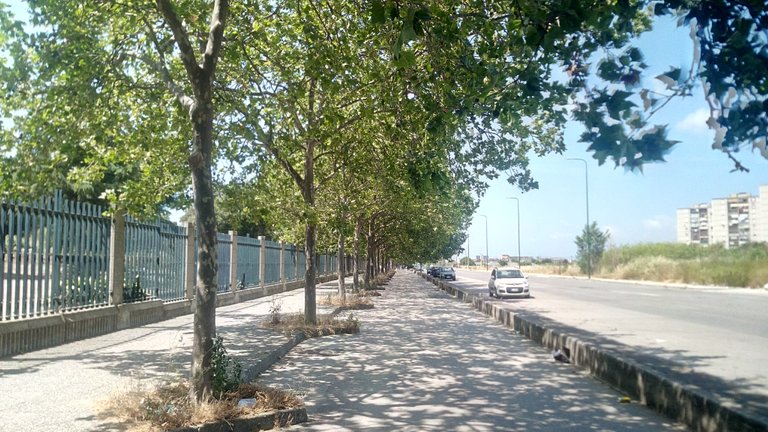 Around the park there are two tree-lined avenues that exceptionally mitigate the effects of the heat that reserves us the warmth of this exceptionally hot period. Moreover, Naples is known for being the city of the sun as it reminds us of its traditional song, "O sole mio", which over time has become the anthem of the city. However, continuing with the wild urbanization, the degradation of the very serious Italian economic crisis and deforestation will become no longer the country of the sun and the sea but a cathedral in the desert.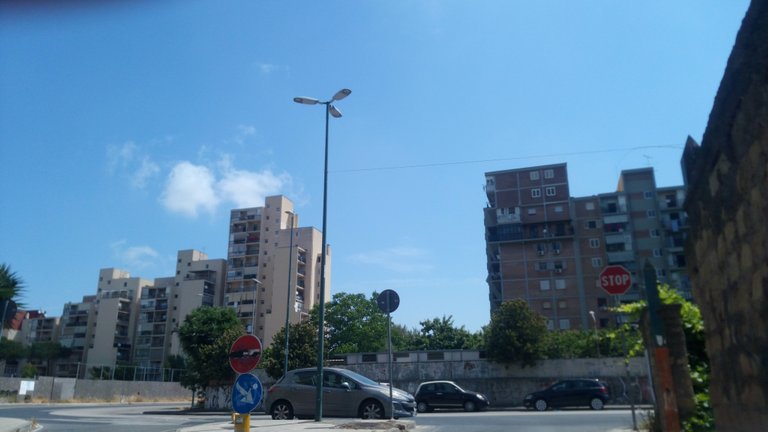 Today I tried to fight the sun and the heat through my headphones old songs of rock music with effects to say little exciting on my performance today. When you put in a Final Countdown while you've been running for a long time a decisive push. I think it's an experiment that I really need to repeat.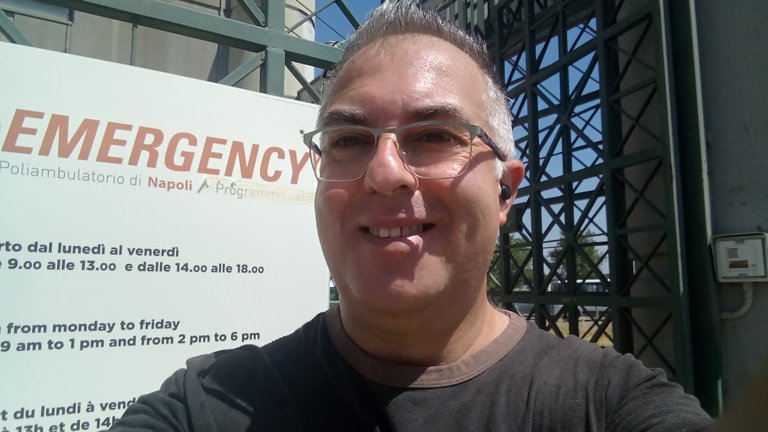 My day did not end here and continued to be #alive even in the afternoon marking a progressive increase in the amount of steps ground throughout the day for a stage number 56 of my #iamalivechallenge very demanding and but always lived in full.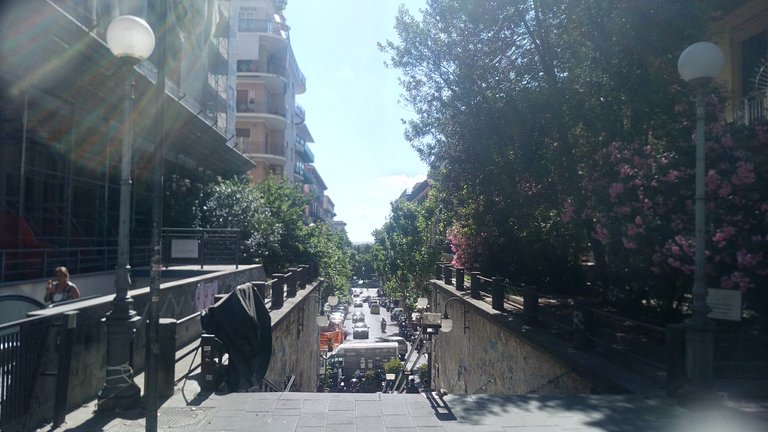 In the afternoon, after eating, I arrive at the Vomero district where I visit a distant relative of mine who is 83 years old and who needed a hand with his PC.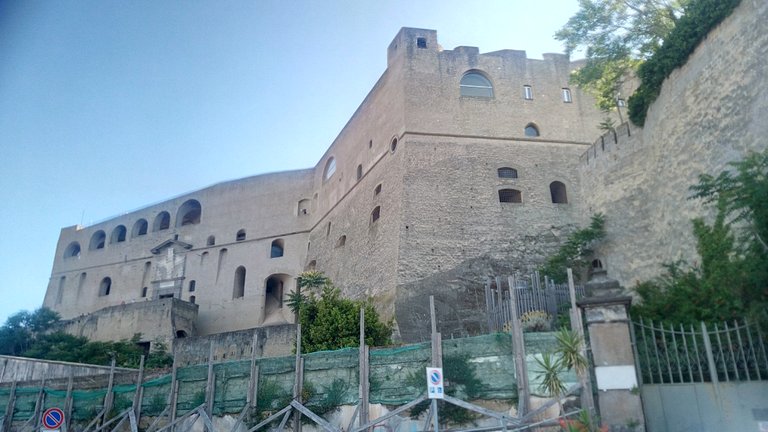 After I finish with him I pass a moment near Castel Sant'Elmo where there is the legendary Certosa di San Martino one of the many architectural wonders to visit for tourists who want to choose Naples as a destination. The atmosphere that those who reach the view of the panorama find in front of is incredibly magical and breathtaking.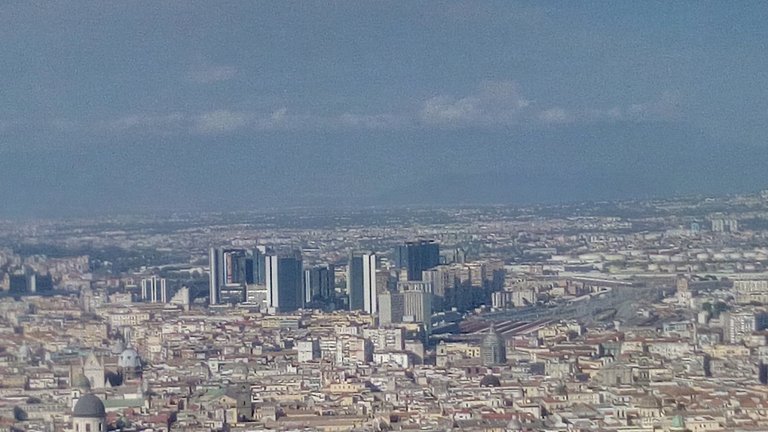 In the evening I find myself returning home by public transport through Piazza Garibaldi which at this time becomes a bit 'narrow and dark but I must say that there are no incidents of crime and the city for tourists is always very safe.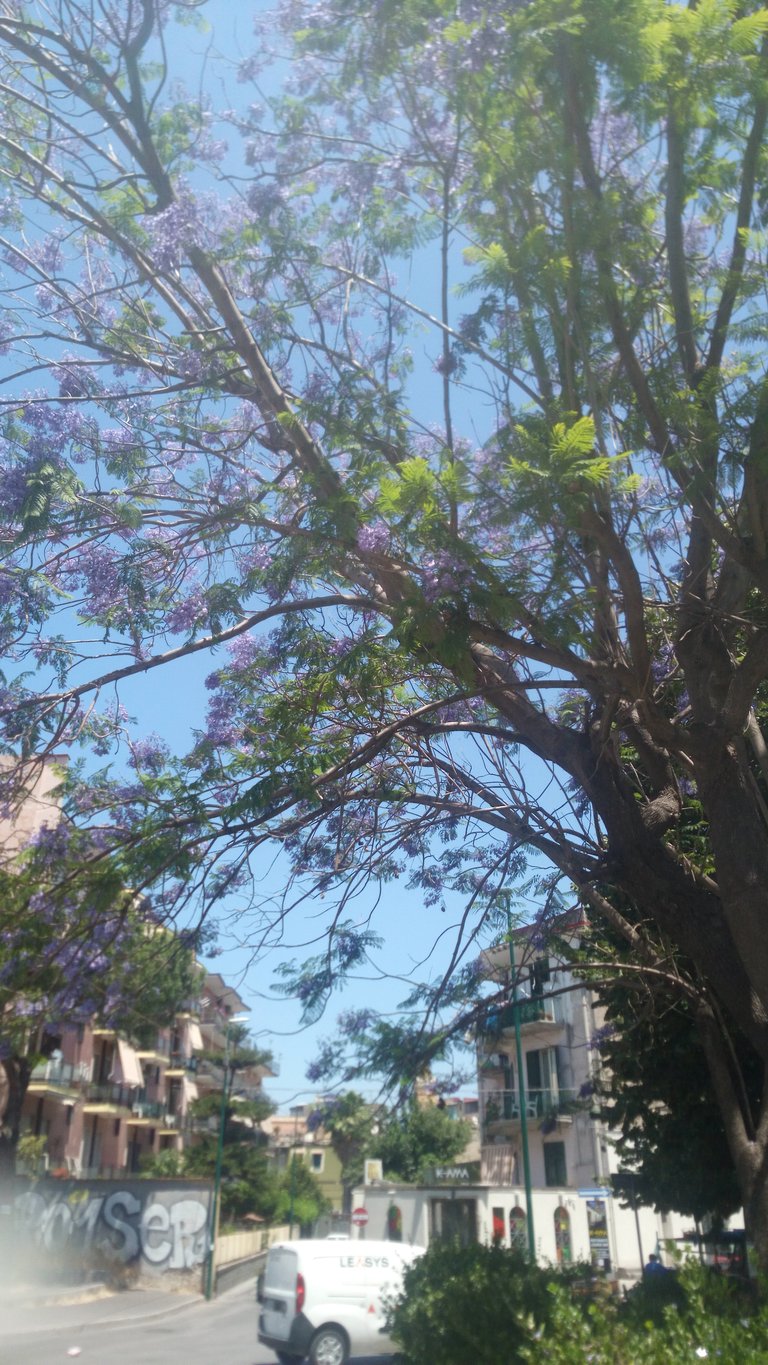 Thank you for reading my thoughts and see you at the next actifit report.
 <br/> _This report was published via Actifit app ([Android](https://bit.ly/actifit-app) | [iOS](https://bit.ly/actifit-ios)). Check out the original version [here on actifit.io](https://actifit.io/@davidxxl/actifit-davidxxl-20220607t181256978z)_ <br/> <br><img src="https://cdn.steemitimages.com/DQmXv9QWiAYiLCSr3sKxVzUJVrgin3ZZWM2CExEo3fd5GUS/sep3.png"><br><table>  <tr>        <img src="https://actifit.s3.us-east-1.amazonaws.com/ACTIVITYDATE.png"> </tr>   <tr>        <div class="text-center"><b>07/06/2022</b></div>    </tr></table><table>    <tr>        <img src="https://cdn.steemitimages.com/DQmRgAoqi4vUVymaro8hXdRraNX6LHkXhMRBZxEo5vVWXDN/ACTIVITYCOUNT.png"> </tr>   <tr>        <div class="text-center"><b>19319</b></div> </tr></table><table>    <tr>        <img src="https://cdn.steemitimages.com/DQmZ6ZT8VaEpaDzB16qZzK8omffbWUpEpe4BkJkMXmN3xrF/ACTIVITYTYPE.png">  </tr>   <tr>        <div class="text-center"><pre><b>Jogging, Walking</b></div></pre></div> </tr></table><table>    <tr>        <img src="https://cdn.steemitimages.com/DQmdnh1nApZieHZ3s1fEhCALDjnzytFwo78zbAY5CLUMpoG/TRACKM.png">        <td><div class="text-center"><div class="phishy"><h6>Height</h6></div>          <h6>175 cm</h6></div></td>      <td><img src="https://cdn.steemitimages.com/DQmfSsFiXem7AxWG1NCiYYPAjtT4Y7LR8FsXpfsZQe7XqPC/h1.png"></td>       <td><div class="text-center"><div class="phishy"><h6>Weight</h6></div>          <h6>93 kg</h6></div></td>       <td><img src="https://cdn.steemitimages.com/DQmVqJVEWUwicFRtkEz2WYq2mDH61mQLDsrzN1yBrKLrpyZ/w1a.png"></td>      <td><div class="text-center"><div class="phishy"><h6>Body Fat</h6></div>            <h6> %</h6></div></td>      <td><img src="https://cdn.steemitimages.com/DQmPJ2Vvi3mBQXKHoy5CTG7fyLFWMG8JaAZ8y1XZFeDkRUC/bd1.png"></td>  </tr>   <tr>        <td><div class="text-center"><div class="phishy"><h6>Waist</h6></div></div>         <div class="text-center"><h6> cm</h6></div></td>        <td><img src="https://cdn.steemitimages.com/DQmZ2Lfwg77FLaf3YpU1VPLsJvnBt1F8DG8y6t6xUAKnsYq/w1.png"></td>       <td><div class="text-center"><div class="phishy"><h6>Thighs</h6></div></div>            <div class="text-center"><h6> cm</h6></div></td>        <td><img src="https://cdn.steemitimages.com/DQmbbAAFy6hwwBWqtSmcSwosTyNZi9rcd6GNeugQRY9MF1h/t1.png"></td>       <td><div class="text-center"><div class="phishy"><h6>Chest</h6></div></div>         <div class="text-center"><h6> cm</h6></div></td>        <td><img src="https://cdn.steemitimages.com/DQmbaoNBT5Unnjqh8JgP6TPj4mFKFnyKkLgP6eDYnnkiLkB/c1.png"></td>   </tr></table><div class="text-center"><img src="https://cdn.steemitimages.com/DQmNp6YwAm2qwquALZw8PdcovDorwaBSFuxQ38TrYziGT6b/A-20.png"><a href="https://bit.ly/actifit-app"><img src="https://cdn.steemitimages.com/DQmQqfpSmcQtfrHAtzfBtVccXwUL9vKNgZJ2j93m8WNjizw/l5.png"></a><a href="https://bit.ly/actifit-ios"><img src="https://cdn.steemitimages.com/DQmbWy8KzKT1UvCvznUTaFPw6wBUcyLtBT5XL9wdbB7Hfmn/l6.png"></a></div>
---
---