Bike Rollers Session: Beginning
21 January 2022
I finished a bike rollers cycling session that lasted about 0hh:42mm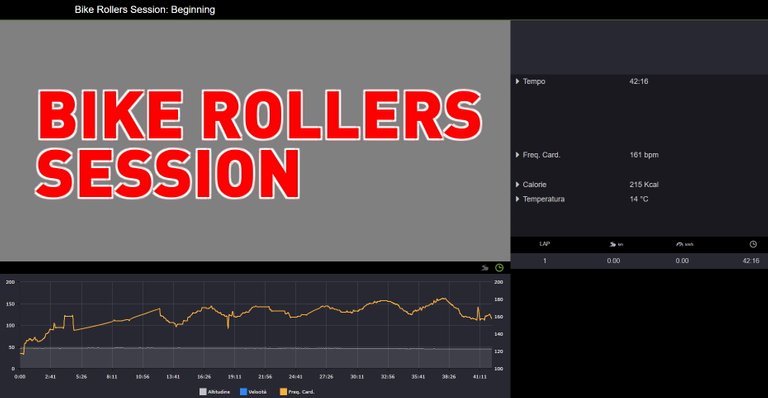 ---
---
Hello Hive!
On 21 January afternoon I trained my self on the bike rollers. After 10 minutes in low-intensity mode, I repeated a two-step interval: 2 minutes medium-high-intensity mode and 3 minutes medium-intensity mode. Then, a few minutes in slow mode before ending the session.
---
161 average Hearth Rate Range
---
To the next ride, exhausters!
---
Check out some detailed info at my EXHAUST page
Join me in testing out EXHAUST
---
---