White Zone: Capezzano Pianore - Valdicastello Carducci - Strettoia
30 October 2021
I finished a 58.882km cycling that lasted about 2hh:24mm:16ss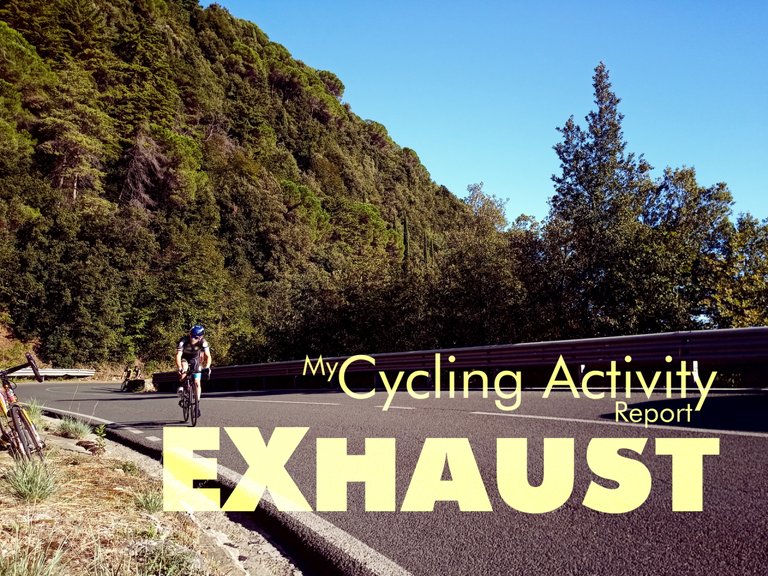 ---
---
Hello Hive!
Yesterday afternoon I biked to Lido di Camaiore following a cyclist along the seaside road. Then I turned to Capezzano Pianore, continuing along a very short climb and taking again the road to Pietrasanta. I turned to Valdicastello Carducci and the climb up to the finish of the asphalted road. In the end I came back home passing by Strettoia locality.
---
58 Kilometers about / 400 meters about in altitude gain
---
To the next ride, exhausters!
---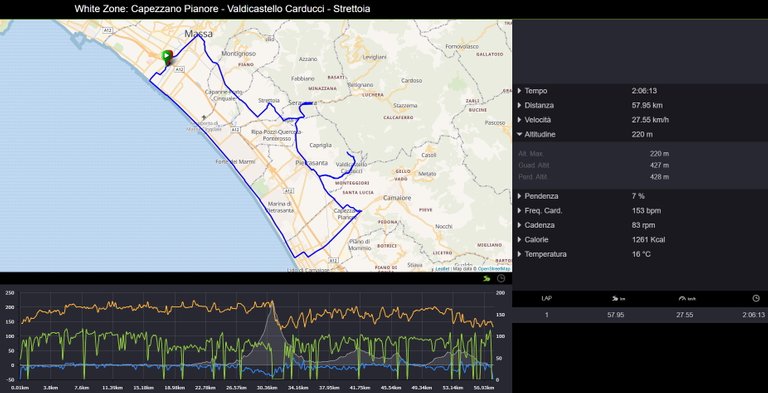 ---
Check out some detailed info at my EXHAUST page
Join me in testing out EXHAUST
---
---