White Zone on MTB (and Feet): Nicola - Mulattiera Fossone Alto-Fontia - Palazzetti di Fontia
28 October 2021
I finished a 41.074km cycling and walking that lasted about 2hh:45mm:24ss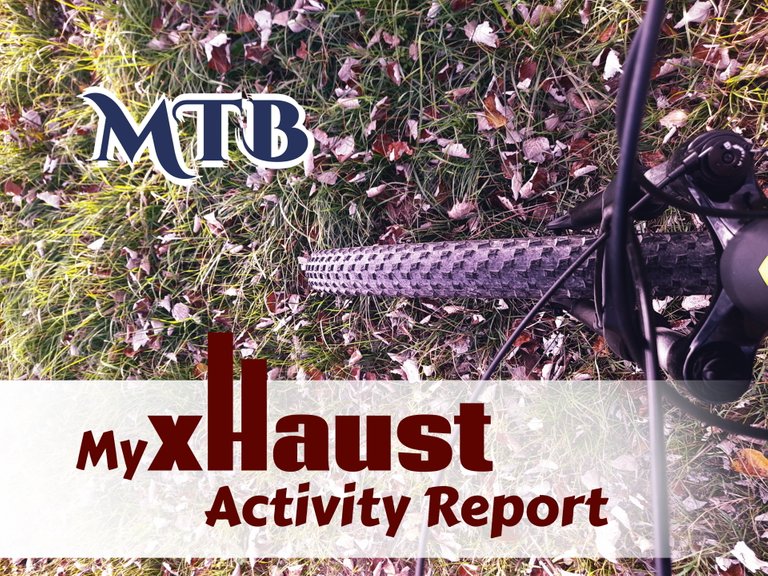 ---
---
Hello Hive!
Yesterday afternoon I biked to Nicola. There, I followed a path to a gravel road from Nicola towards Fossone Alto. I met an asphalted road for a trait and I turned, beginning the Fossone Alto-Fontia Mule track. I walked for the major part of the climb. Then, I biked down to Fossola following an asphalted road, before turning and continuing along a path towards the Fontia's Palazzetti. In the end, I came back home.
---
41 Kilometers about / more than 600 meters in altitude gain
---
To the next ride, exhausters!
---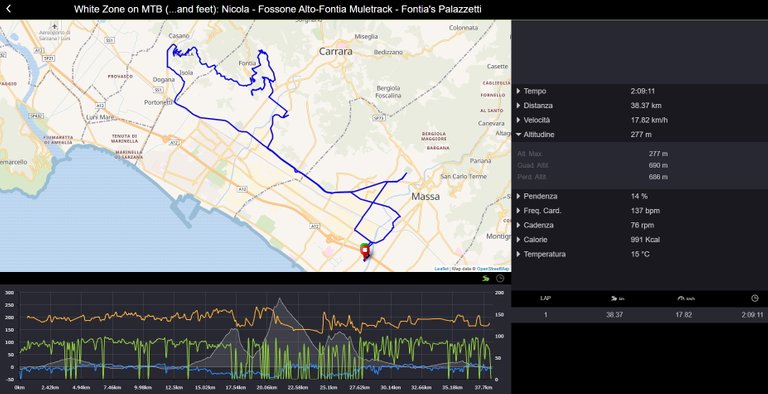 ---
Check out some detailed info at my EXHAUST page
Join me in testing out EXHAUST
---
---