The PHOTOCHAIN PHOTOBOOK - 50 Editions Anniversary - FREE Download

Hello everyone!
Today I am pleased to give you the second news of the 2 initiatives announced in recent days. I conceived this project a couple of months ago, and I started creating it calmly, finishing the publication in PDF format a few minutes ago. Don't you understand yet?
I present to you the first Photochain PHOTOBOOK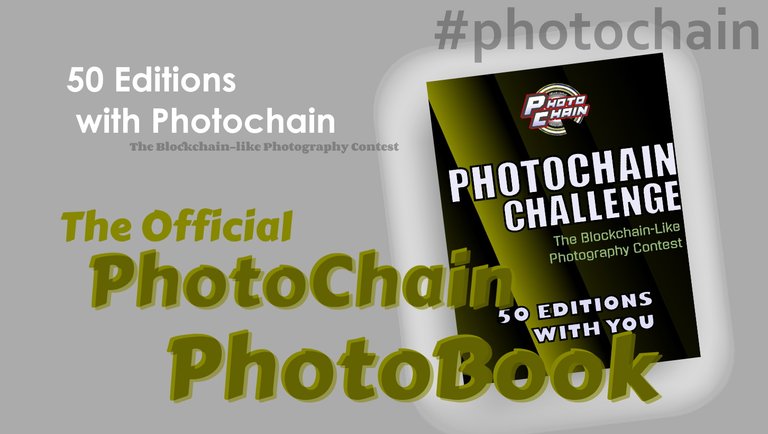 For the uninitiated, PhotoChain is a photographic contest with particular rules, which follow the chain operation that so much has risen to the fore with the advent of the blockchain. I wanted to create this short collection to celebrate the first 50 editions of the competition. Obviously, I have to thank each of the people who participated or who contributed by donating funds to help the competition grow. The protagonists of this adventure are all of you, and I am happy that for the moment it remains a current truth.
Just to give a taste of what you will find inside, I will insert some previews, then I will explain how and where you can find this resource.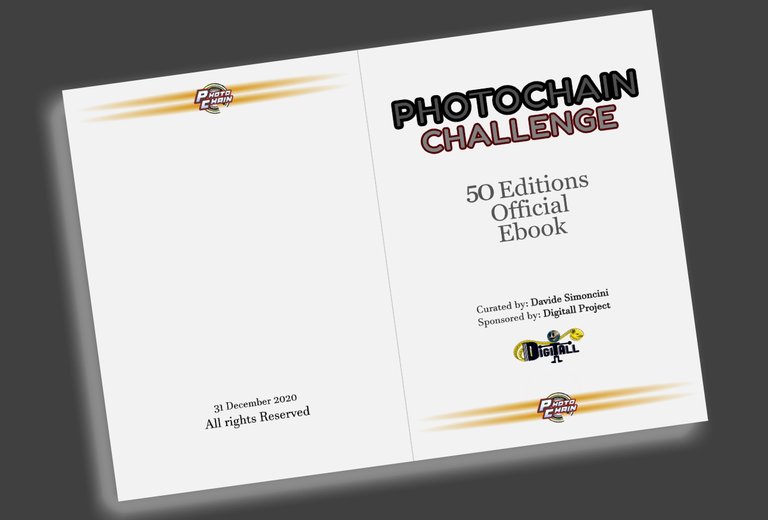 After having paginated it, I exported everything in PDF format, the file format that you can download and which should not normally create compatibility problems, at least for the Windows operating system. I can't tell you if other operating systems may have flaws. I will wait for your feedback.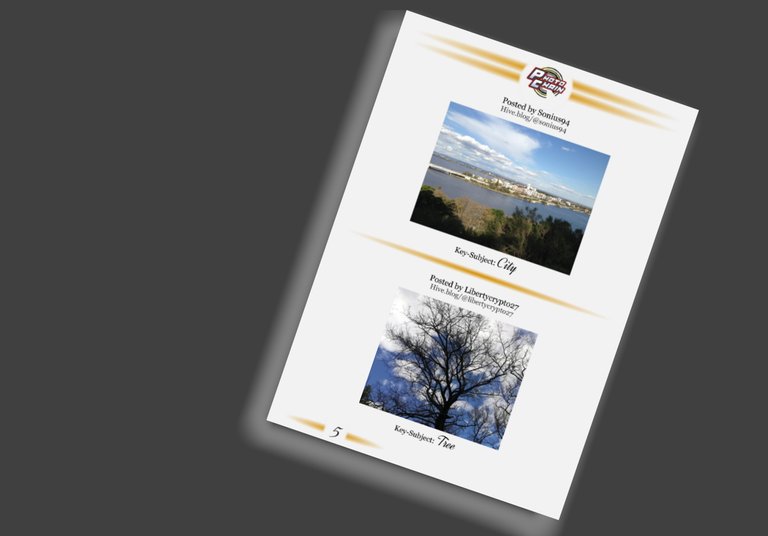 @qwerrie @melinda010100 @barbara-orenya @nelinoeva @isabelpena @iamraincrystal @bambuka @mauriciozoch @bucipuci @gingbabida @centenojesus @luigi-the-gnome @eii @dronegraphica @lifeskills-tv @whatisnew @redheadpei @wakeupkitty @libertycrypto27 @paradigm42 @daysiselena @calisay @viking-ventures @dkkarolien @tijntje @wongbraling @sonius94 @iampolite @pavelsku @sgbonus @lorennys @dreamingirwin @geyzee @jlgc @zhanavic69 @steemflow @trudeehunter @elizacheng @maddie30 @rafaelgreen @gems.and.cookies @pommom @pardinus @ripebanana @bold-n-italics @olgavita @tripode @zoricatech @friendlymoose @ainie.kashif @amandaj @lighteye @thebigsweed @almi @bluepluto @melbourneswest
HOW CAN I GET THE PHOTOBOOK?
Nothing simpler. You must connect to the Google Drive website by following the button below "DOWNLOAD THE PHOTOBOOK". At this point the browser will connect you to the page from which you can download the file freely and for FREE. Move the mouse up to the icon of the file and clic on the arrow that pointing below to start the download.
You can download the file from Google Drive for the whole January. Then, I will remove it. So, go to the page and start the process.
I hope you enjoy this contribution. I greet you and invite you, if you would like to give a tangible thanks to each of the participants of the unofficial Photochain community, to follow the instructions to participate in the PhotoChain Fund. You can donate any form of supported cryptocurrencies as written in the LAUNCH POST to the addresses indicated there, or use the QR codes in the image below to quickly send to the fund addresses.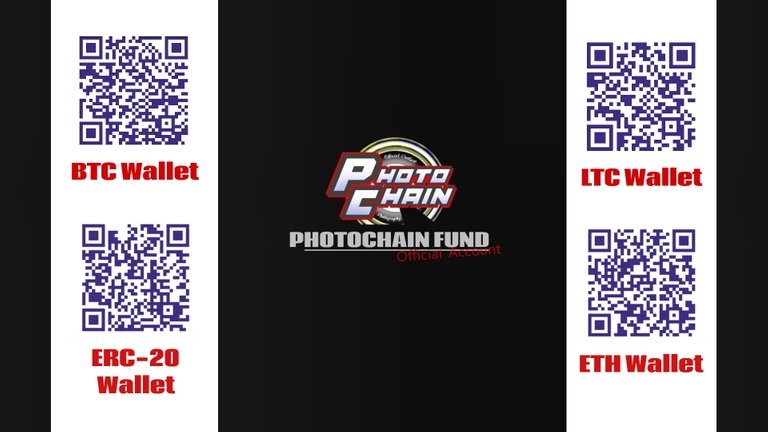 Finally, if you want to participate in the latest edition of PhotoChain, CLICK HERE.
See you soon, Hive!
---
---