Shopping Sunday in Rising Star and a music NFT...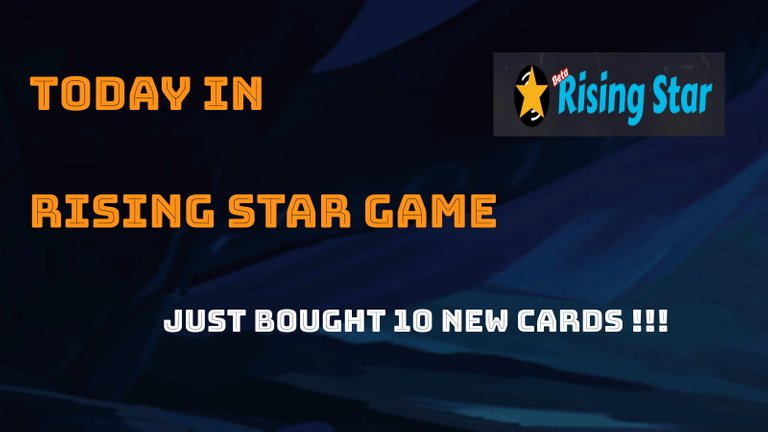 Hi everyone!!! Today another post about Rising Star Game the music based game play to earn here in Hive. As I mentioned in my previous post I am buying more cards to complete little by little my collection now am focusing on the common people cards. Today I didn't buy a pack but I bought some single cards instead and I'm very happy with my purchases. I will show you the purchases below so you get tempted and buy some too... As per playing i have been doing some of my daily ritual, first a starbits millionaire mission followed by a guitar skill lesson, then did some radio interviews and off I went to the acoustic tent and managed to do one local Mini Tour Support at the time of writing....Level 56 now and trying to get to that 75 to start my own band...
These are my current stats:
level: 56, missions: 964, missionego: 2213, lessonskill: 5656, totalnfts: 137, cardsfans: 3285, cardskill: 1971, cardsluck: 840, cardsim: 46

THE PURCHASED CARDS
OLDIES (OUT OF PRINT)
Now I will show you the cards that I purchased, first the out of print ones....!
DALILAH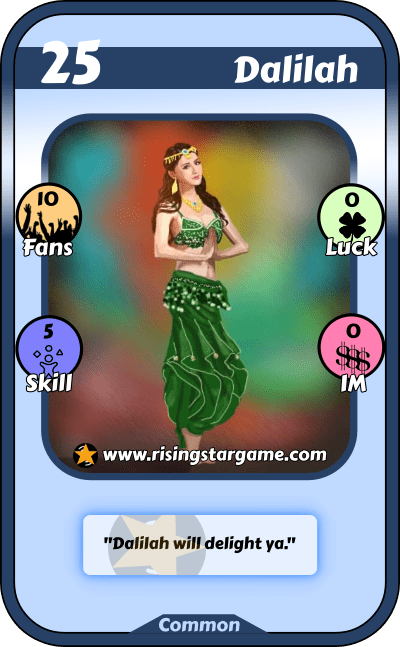 My my my DALIALHA !!! Hurray for Tom Jones...
NATHAN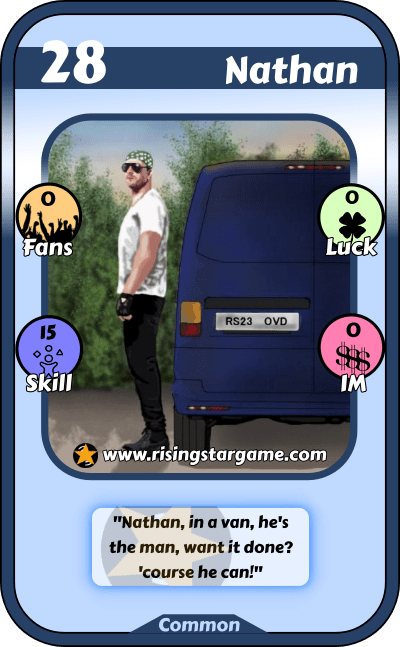 A dodgy looking roadie with 15 skill not bad...
LEAF


Nice stoner for the collection that shirt would make Jerry Garcia the happiest man in the world...
JEROME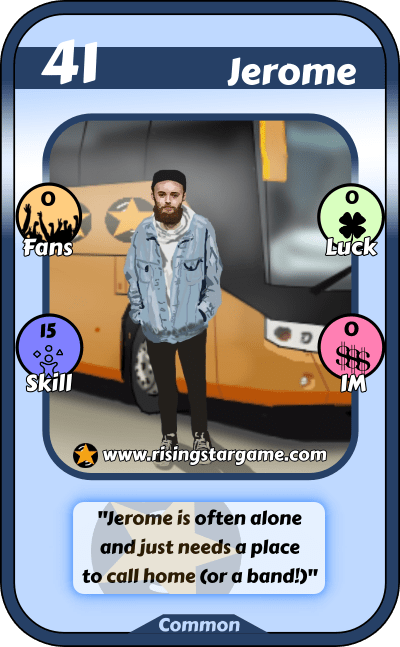 He is often alone...just like me 😁

NEW CARDS (STILL AVAILABLE IN PACKS)
Now those new cards bought at bargain prices, compared to the old ones these have like 6000 cards instead of the old 3500 or 4000...
CLINTON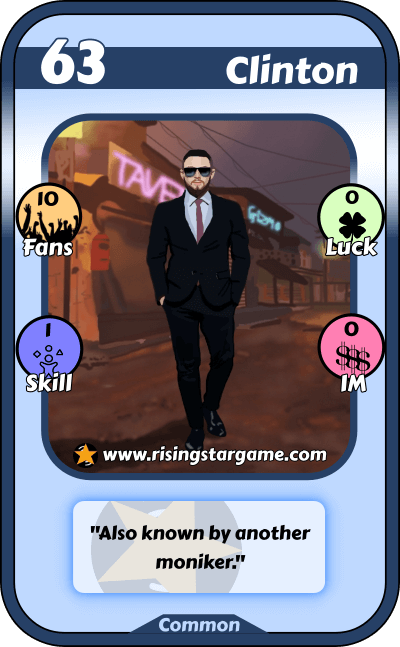 Moniker Lewinski ???😂
ANGIE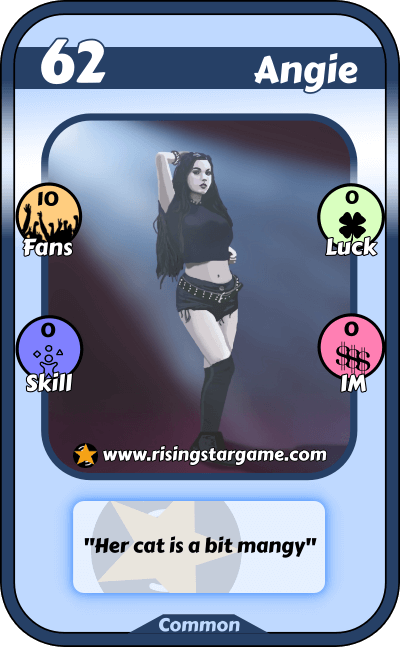 She has a cat....and 10 fans.....
WEZ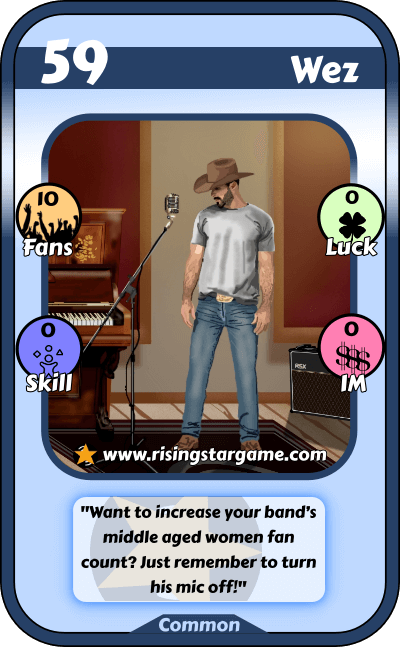 Country boy for MILFs??
MILLIE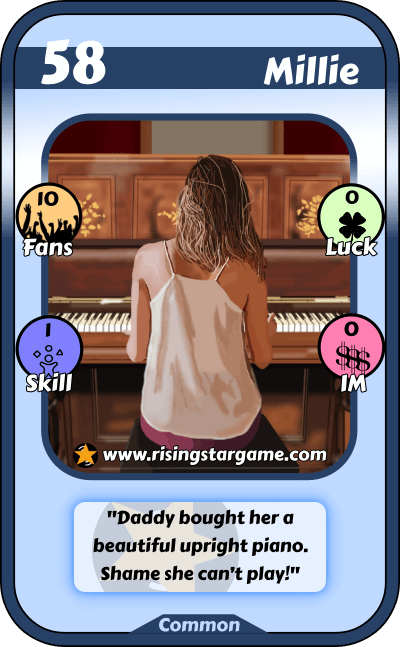 She cant play piano but has 10 fans what is this world coming to...
RICHARD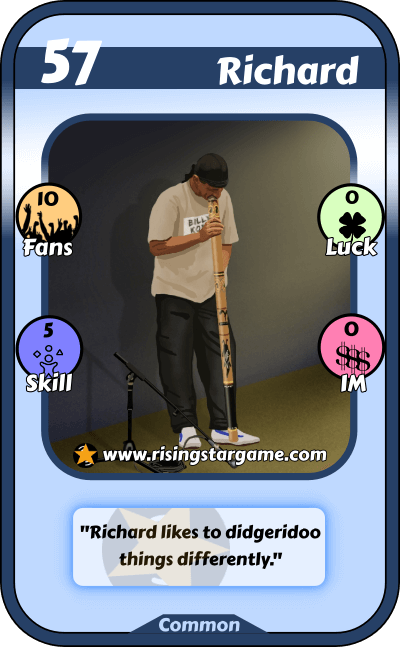 He likes to inhale ants and gives me 5 skill nice...
SASHA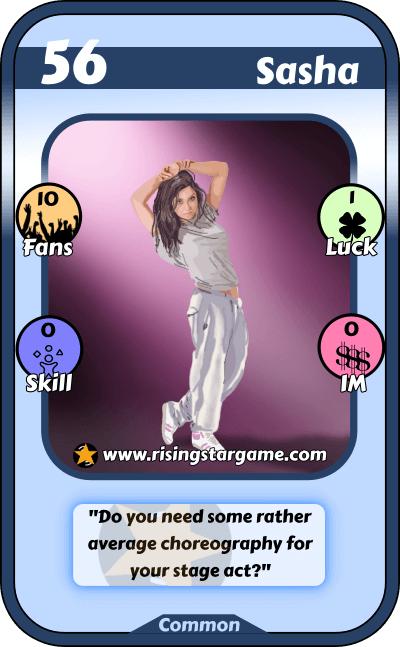 Tiny dancer with 1 Luck and 10 fans...good for your backup troupe...
So that is all my buy hope you enjoyed them and go to Rising Star Game and buy some too...

MUSIC NFTS COLLECTION
I am also going to add here one music NFT from the records collection in Rising Star Game
These cards apart for being a music track (that you can play in game or download for your personal pleasure), also count as unique cards for the total count and you can earn rewards if you are in the top 50 or so...
This NFT is a track by Black Eye Butterfly called Right On, I met him online at the time of last breaths of the old Steemit and it is also a part of atom collector records an independent music community with great talents and initiatives. He also plays
Rising Star Game and has a legendary card of himself ….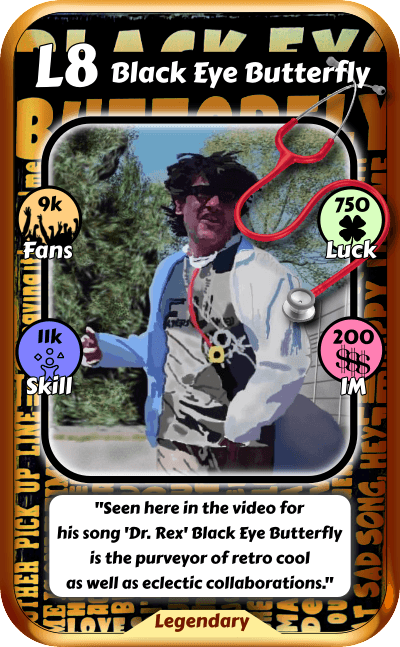 The NFT song is this one (CLICK THE PIC TO LISTEN IN EMANATE OR THE VIDEO IN YOUTUBE , FOLLOW AND SUB ;D) :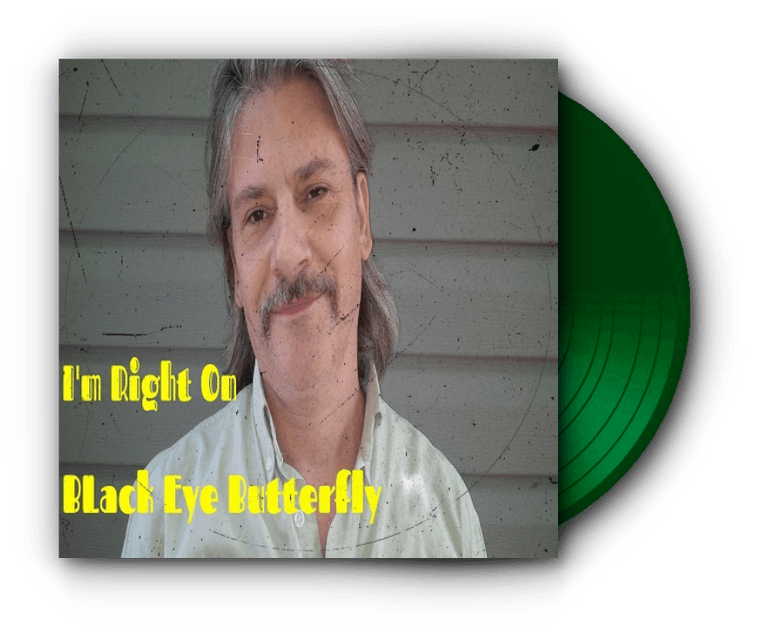 And that is all for today folks, have a great day and see you soon in Rising Star Game.
Thank you very much for reading and...
Please Follow me on:
https://twitter.com/DownwardSpiralM
https://emanate.live/downward-spiral-mantra/china-nights-21
https://songwhip.com/downward-spiral-mantra/china-nights-21
https://audius.co/downwardspiralm/china-nights-21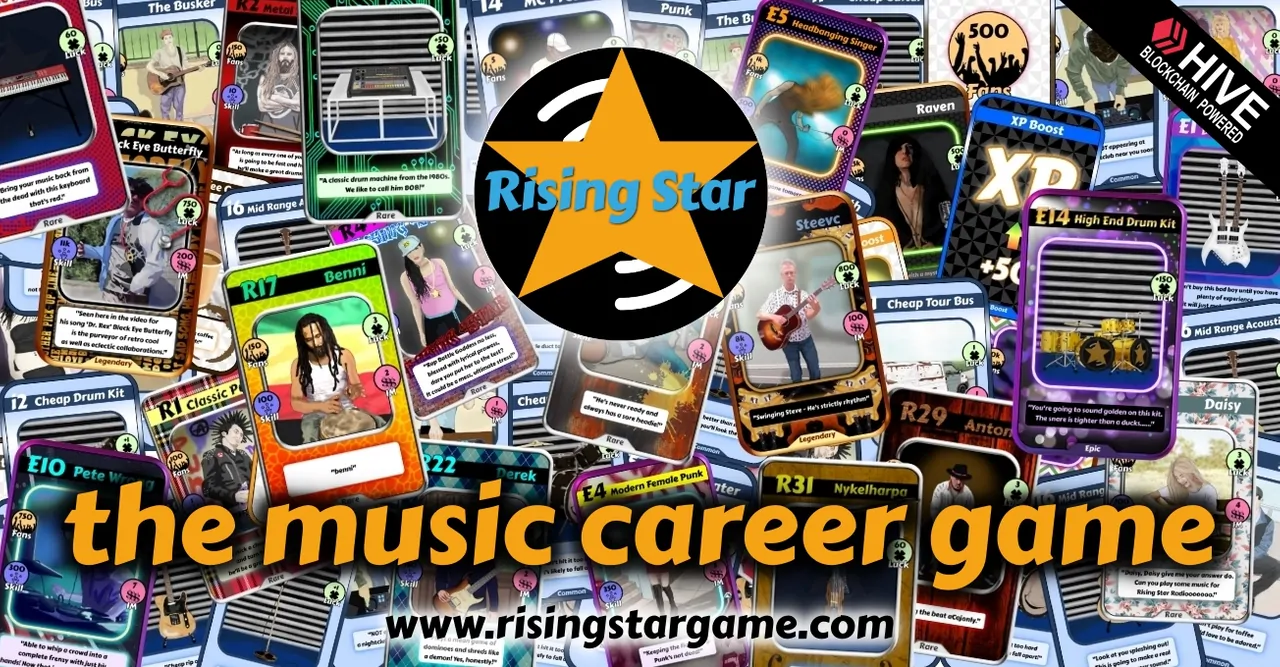 ---
---