Why Soda Drinks Lose Some Taste When it Thaw
Have you ever iced a bottle of coca-cola, Dr Pepper or any of your favourite soft drinks? Only to discover that after it defrosts it doesn't taste as it should.
This post will give an insight into why this happens.
First Thing First
To be sure if you are in doubt, weigh your soda drink when it has been completely iced.
Note the weigh.
GOING FLAT
We can call it going Flat. This is because the carbon dioxide in the soda solution is forced out by the crystallization of the water molecules. When the drink is iced, the crystlization occurs. When the drink thaws, the carbon dioxide does not return, causing the soda to become flat. The drink subsequently begins to lose part of its tastes.
Last Thing Last
Weigh the deforst drink then compare it to the soda drink when froxen. You will notice it would have lost some weight. Why? Because some carbon dioxide has been forced out of the solution.
Also, taste it to notice the loss in taste.
So if you ever wonder where did the taste of your soda go after it has defrost, now you know.
FAQ
You may ask that soda drinks are hermetically sealed meaning it is a closed system so the carbondioxide shouldn't escape.
Answer - the carbon dioxide that is forced out in the soda drink is the compound that was dissolved in tot he solution or content of the soda. Therefore, there are carbondioxide gas and liquid drink layer sepaeted inside the bottle. the movement the bottle is opened, the gaseous carbondioxide escapes.
Hack
Soda drinks are best served chilled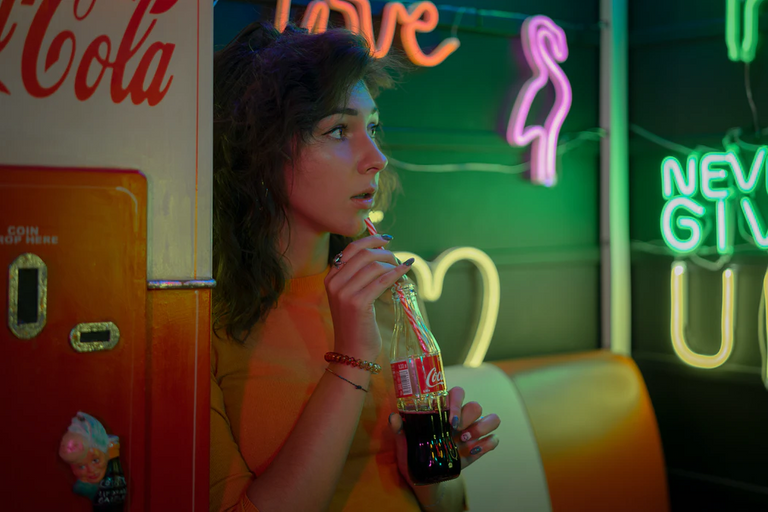 ---
---