My Creative Process : The Backend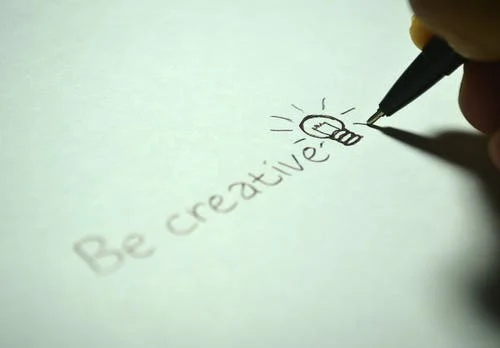 People often wonder what's in my head. What is it about me that makes me so thick? Occasionally, I ponder these and other questions in my head.
Everything I write, whether it's for my blog, book, or any other form of writing I've done, from research papers to magazine articles, has a thought process behind it.
Every now and then, I find myself in a whirlpool of ideas. My mind palace is my go-to place whenever I'm feeling sluggish.
I call it the Colourful Fairyland.
Colour Fairyland
This place is my escape. It's my secret hideaway where I get to touch my thoughts. All my imaginations are alive here. You could see me in the day looking lost but I'm actually in my mind palace.
I once wrote a poem about it - Colourful Fairyland
---
---
Poetry is a gift to be shared with the world. I channel this energy from my well of inspiration. I never worry about writers block because whenever I sink into my secret place in my mind palace all becomes clear.
Music & Pictures
Truth be told, I do get inspired from songs and pictures. it could be the title of the song, the sound or a line from the songs lyrics. As for pictures, its all about the details and the little things.
Muse
Oh this is definitely top tier in my creative process especially when writing romantic poetry. Whenever I have muse, it brings out the best in me. I amaze myself and sometimes I am in disbelief that I actually did that.
Ghostwriting
My work as a ghostwriter includes everything from fiction to non-fiction, articles to website blogs, and research writing. As a whole, this all stems from my insatiable desire to learn more, especially in the academic arena. I spent a lot of time reading academic journals and online articles in order to better understand the topic. Research and data from reputable companies will help me get a clearer picture of the situation before I begin writing. Do not expect me to take notes; instead, expect me to immediately begin typing on my computer or using the notepad on my phone.
---
---
You could ask me if I ever worry about writers block or being unable to tap from my well of inspiration. Truth be told I don't think so. My mind is an endless zone of imagination.
Managing My Creative Process
This sounds like a medical advice but I drink a lot of water and I have been trying to get enough rest. It has not been easy especially with my 9 - 5 job.
Yet, I create some time to so some writing and edit my drafts. This is about my creative process. I am working more to upgrade it to become much better and be at my best.
---
---