Maximize all areas of your personality for successful real estate development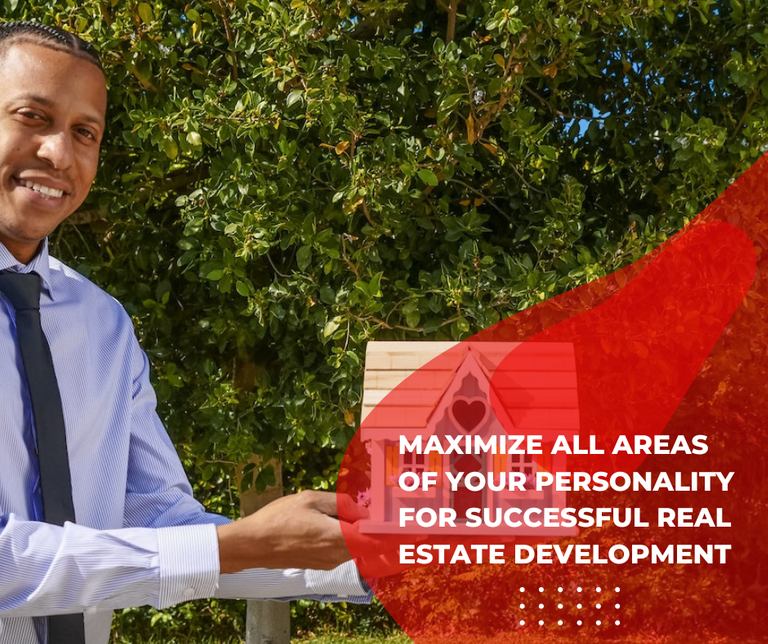 An examination of the ways in which the adoption of fundamental personality traits might assist real estate leaders in developing their sense of self-awareness and achieving greater success.
Real estate professionals are expected to wear a variety of hats throughout the course of their careers. At various stages of the transaction, you may take on the roles of a salesperson, buyer's representative, business analyst, consultant, negotiator, marketer, and so on. You must be willing to improve your self-awareness by cultivating these essential personality traits in order to ensure that you reach new heights in the field in which you work in order to achieve this goal;
● Passion
● Honesty and persistence
● Drive
● Problem solving mindset and attitude
● Tenancity
● Charismatic personality
● Curiousity
Passion;
This one comes first since lacking this essential quality could cause others to fall short of expectations. A person who is enthusiastic about their work is easy to recognize no matter where they are. Passion is the engine that propels you to become the best version of yourself, both for yourself and for the client you serve. Clients will want you to manage their real estate business of buying or selling their house if they notice that you have a positive vibe that comes from being passionate about what you do. No matter how busy you are, if you have a true passion for real estate, you will always make time to meet with your customers and make sure they are getting the best possible bargains.
Honesty and Persistence
If you are trustworthy and determined, you will undoubtedly achieve your goals. When you worry about the long-term relationship you have with clients in addition to the short-term relationship you have with them, you can be sure that you are a competent real estate agent. In the same line, it is necessary for real estate agents to be persistent in a way that does not annoy their clients because this is the primary job that they do. If you are unable to do business in an honest manner while maintaining a friendly and persistent demeanour, you have no business working in the real estate industry or any industry, for that matter.
Drive
Drive is another essential quality for real estate salespeople to possess. Because the real estate industry is built on people's needs, those who want to succeed in it need to be internally motivated by a cause or a passion. Why do you choose to work in this industry? Why invest in real estate? If you are able to articulate the fundamental motivations behind your actions, cultivating this quality won't be difficult for you. The combination of passion and drive is the cornerstone upon which all other characteristics are constructed.
Problem solving mindset and attitude
Most businesses start out because they saw a problem and they had the solution to solving that problem. As a real estate professional, you have to have a problem solving mindset and attitude. Come up with solutions for home owners who would like to sell or home buyers who have a particular budget and can't seem to find a home that suits them. Solve a problem and develop the right attitude with it. You'll attract clients when they see your vision and attitude.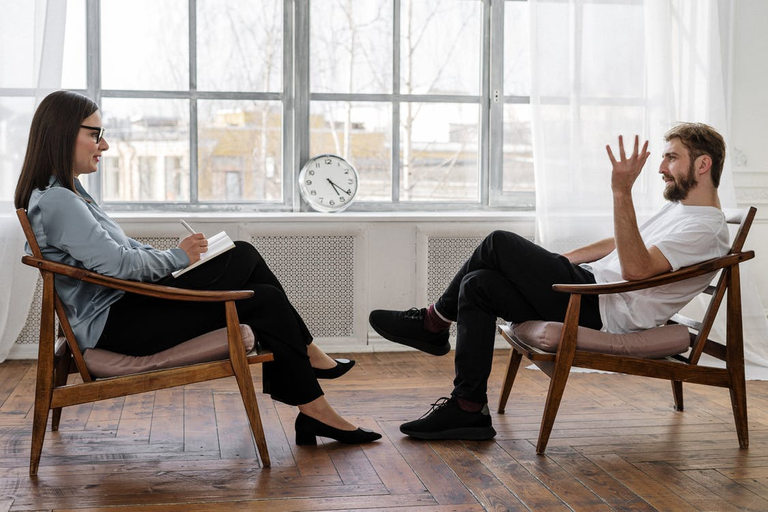 Photo by cottonbro from Pexels
Tenacity
Being a professional real estate agent requires you to put in a lot of effort. It is essential to have the tenacity to chase down every lead and the hustle to strategically market your clients' properties to achieve success. Not only is it important to dedicate a lot of time-it is also important to work intelligently.
Charismatic personality
A real estate professional is not just responsible for selling homes; they are also responsible for selling themselves. It is essential to present others with the real you. People will respond favorably to you if you exhibit a pleasant attitude, are friendly and honest, are self-assured in your abilities, and are interested in assisting them as well as others.
Curiosity
Staying abreast of the latest trends in real estate will assist you in better serving your clients. The skills you learn and the continuing education you acquire will allow you to stay at the forefront of real estate for a long time to come. Stay curious!
---
---