Mary and George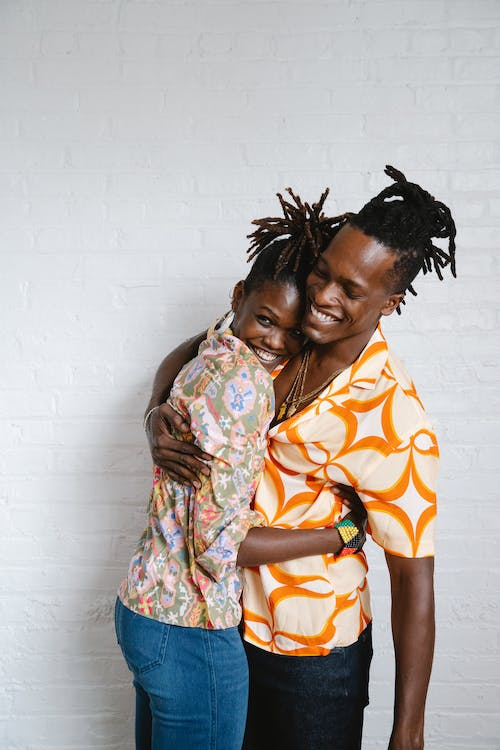 Photo by Greta Hoffman from Pexels
Mary and George were high school sweethearts who had been married for 15 years. They had always dreamed of starting a family, but for some reason, they were unable to have children. They tried everything from fertility treatments to adoption, but nothing seemed to work.
Despite their struggles, Mary and George never lost hope. They knew that one day, they would have a child of their own. In the meantime, they poured all of their love and energy into being the best aunt and uncle to their nieces and nephews. They treated them as if they were their own children and were always there to support and care for them.
The couple also worked hard to give back to their community, volunteering at local schools and charities. They believed that by doing good, they would be rewarded with the child they had always wanted.
Years passed, and Mary and George had all but given up hope of ever having a child. They were content with their lives and loved being aunt and uncle to their many nieces and nephews. But, one day, something miraculous happened. Mary found out that she was pregnant.
The couple was overjoyed and couldn't believe their luck. After so many years of trying and waiting, their dream of having a child was finally coming true. They were ecstatic and couldn't wait to meet their new little one.
Throughout the pregnancy, Mary and George were filled with hope and joy. They knew that this was their chance to finally be parents, and they were determined to make the most of it. They went to all of the doctor appointments and picked out the cutest baby clothes. They read every book and took every class to prepare for the arrival of their little one.
As the due date approached, Mary and George's excitement grew. They couldn't wait to hold their baby in their arms and to finally be a family. And, on a beautiful spring day, their baby was born. It was a boy, and they named him James.
From the moment they laid eyes on James, Mary and George knew that he was the missing piece of their puzzle. He completed their family and brought them more joy than they could have ever imagined. They were overjoyed to finally be parents and to have the chance to raise a child of their own.
As James grew, Mary and George watched him with pride and amazement. He was a happy and curious child who brought them so much joy. They cherished every moment they spent with him, from his first steps to his first day of school.
Despite the challenges they had faced in the past, Mary and George knew that they had been blessed with a child. They felt that all the good they had done in the community, all the hope and the prayers had finally paid off. They were grateful for the love and support of their family and friends, and for the little boy who had made their lives complete.
Years passed, and James grew into a kind and loving young man. He was a constant source of pride and joy for Mary and George, and they knew that they had been blessed with the most precious gift of all. They were grateful for the journey that had led them to James, and for the love that they had shared as a family.
---
---