Making Fried Plantain with butter in Air Fryer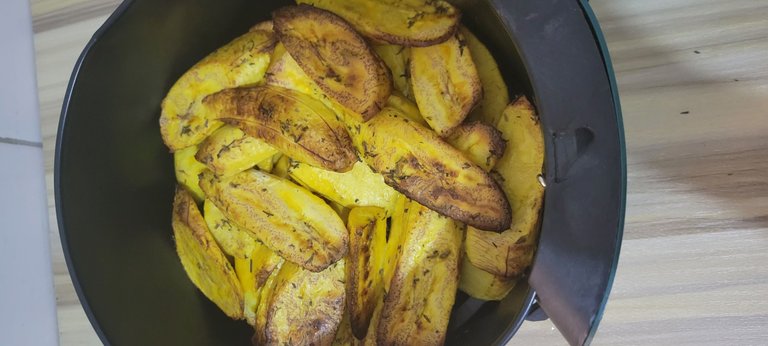 ---
The silver crest air fryer is an amazing device that helps you conserve oil and reduce thr quantity of oil thay goes into your body from food.
Many food we consume already contains oil.
Well with the price of gas and food materials increasing by the day in Nigeria.
I thought to invest in an air fryer that consume less electricity power and would help a lot in saving money.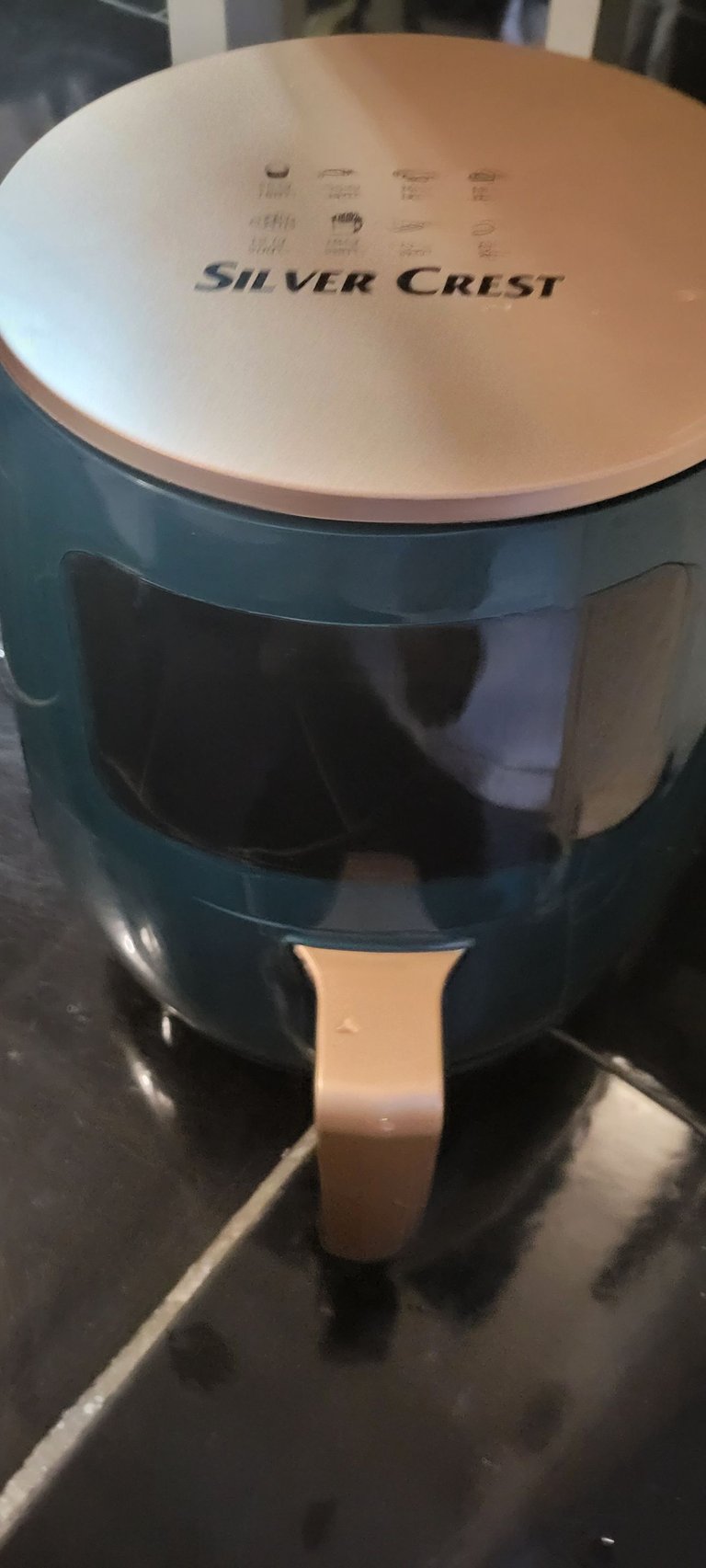 This is an easy step to make plantain with the use of butter, ground coriander and thyme.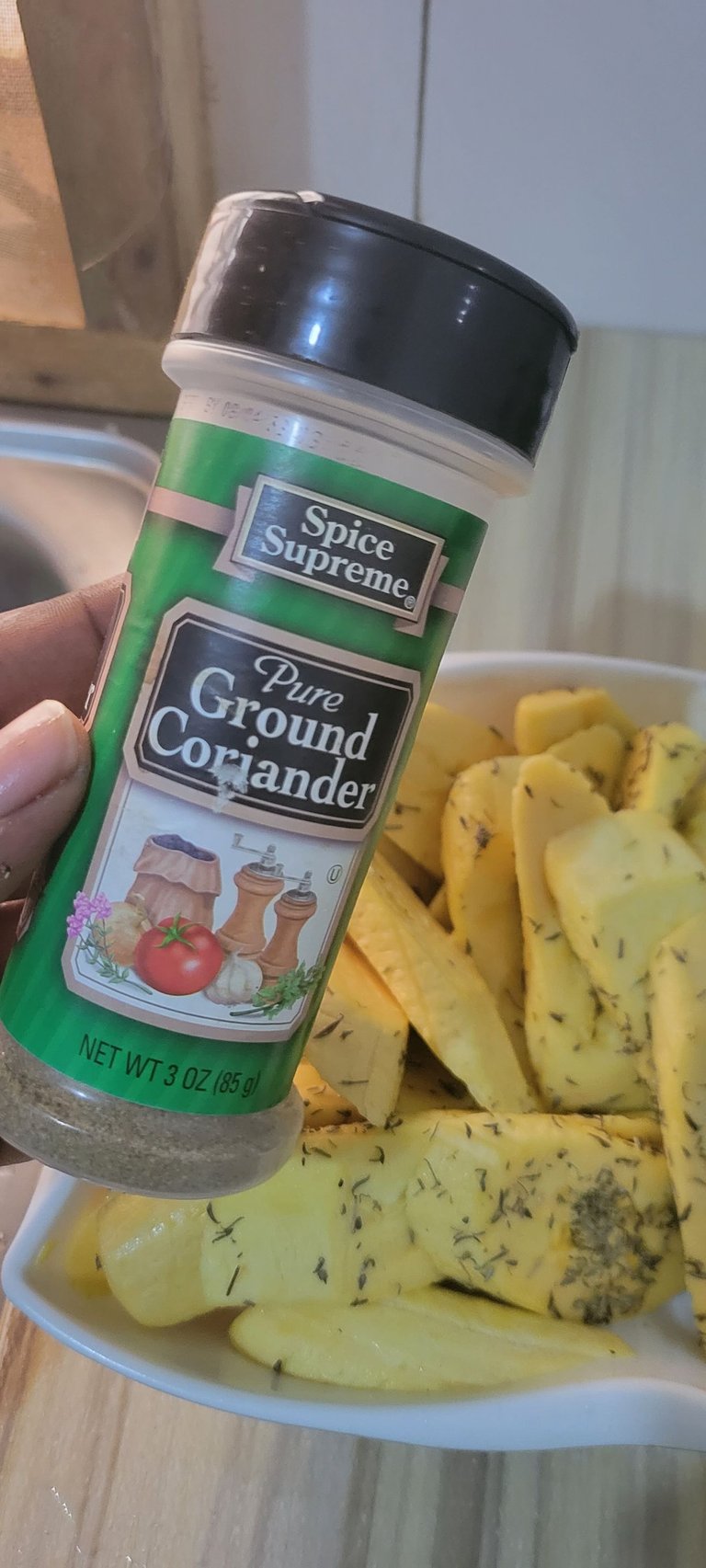 Once this is done, move to the next step.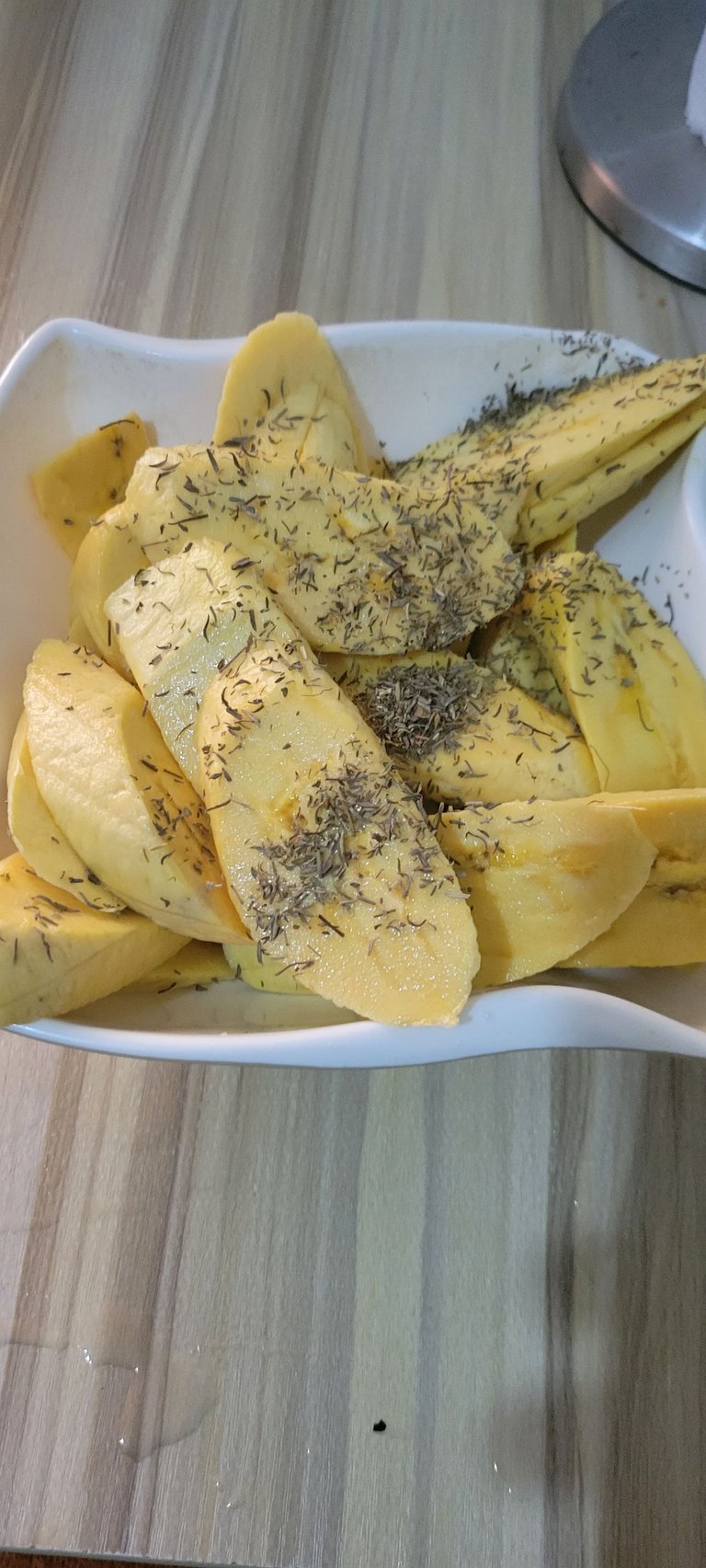 Butter it up. Just a tea spoon is enough. Just rub the butter on the plantain.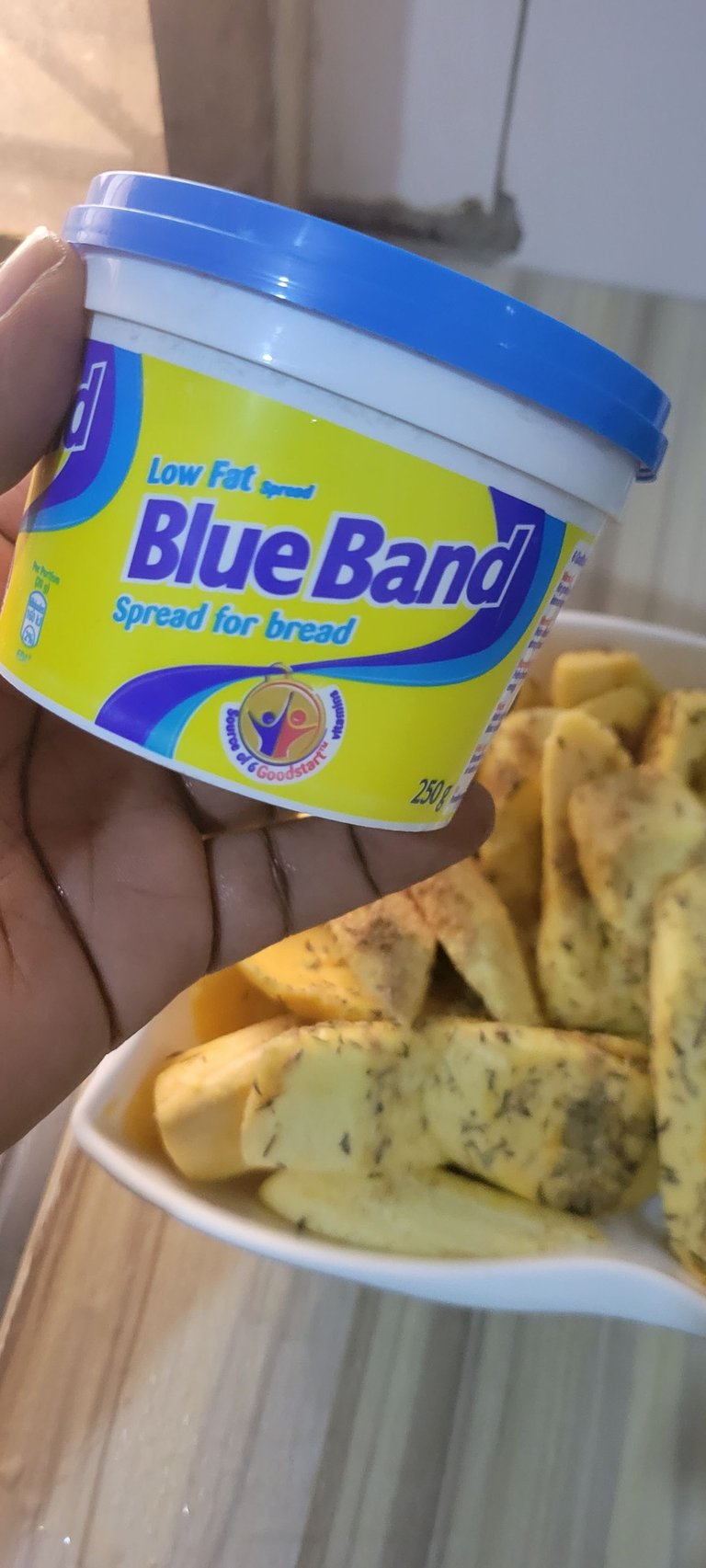 Do this diligently.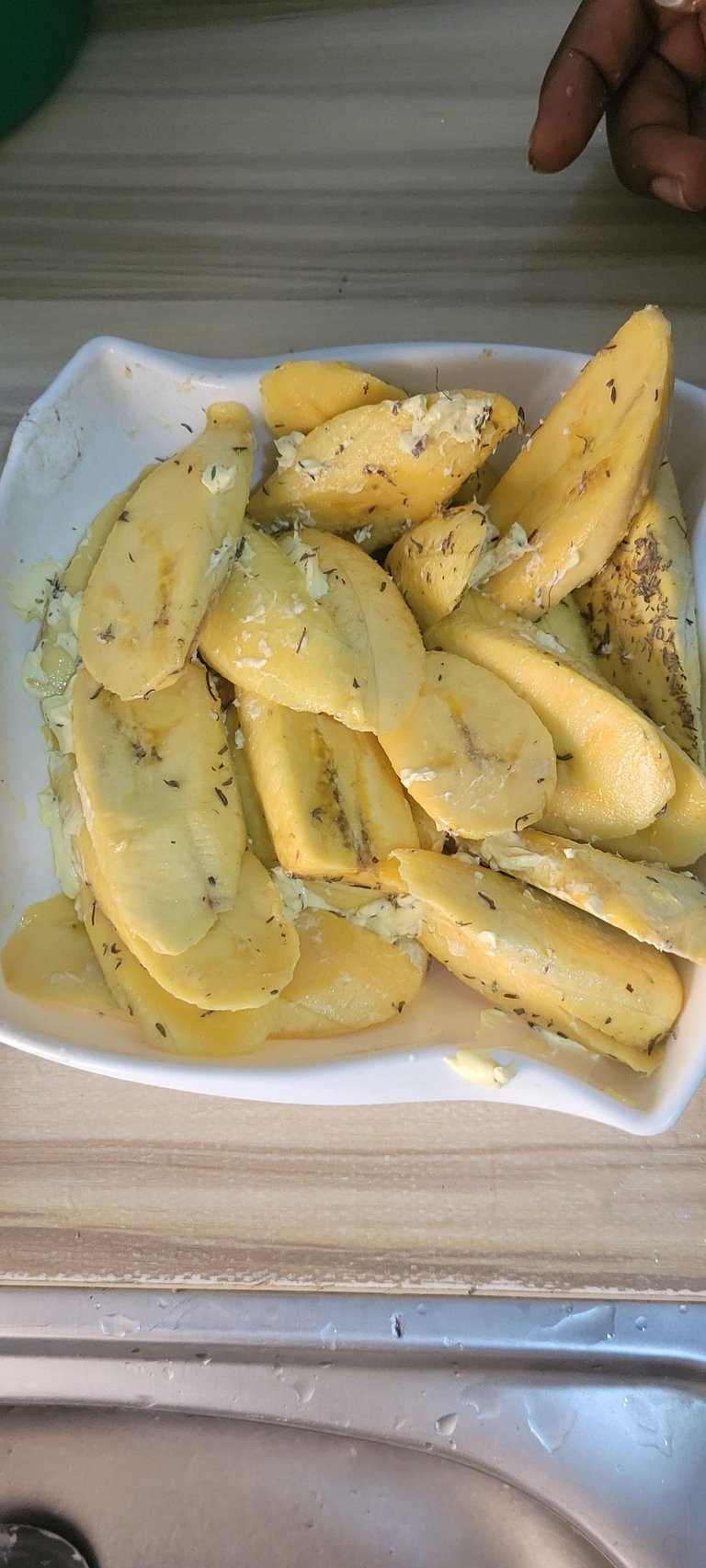 Then put it in thr air fryer.
Select the fries option.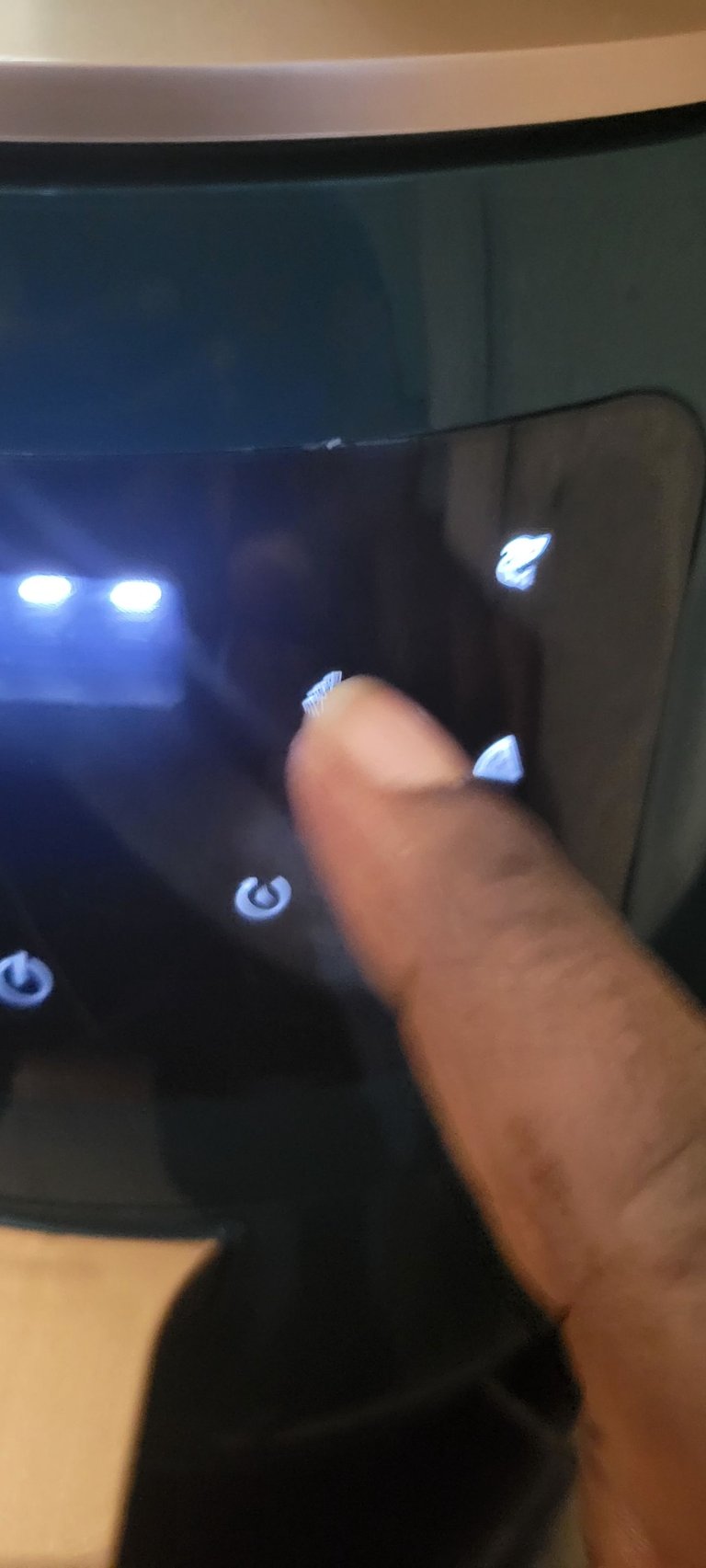 This set it automatically with a timer and suitable temperature.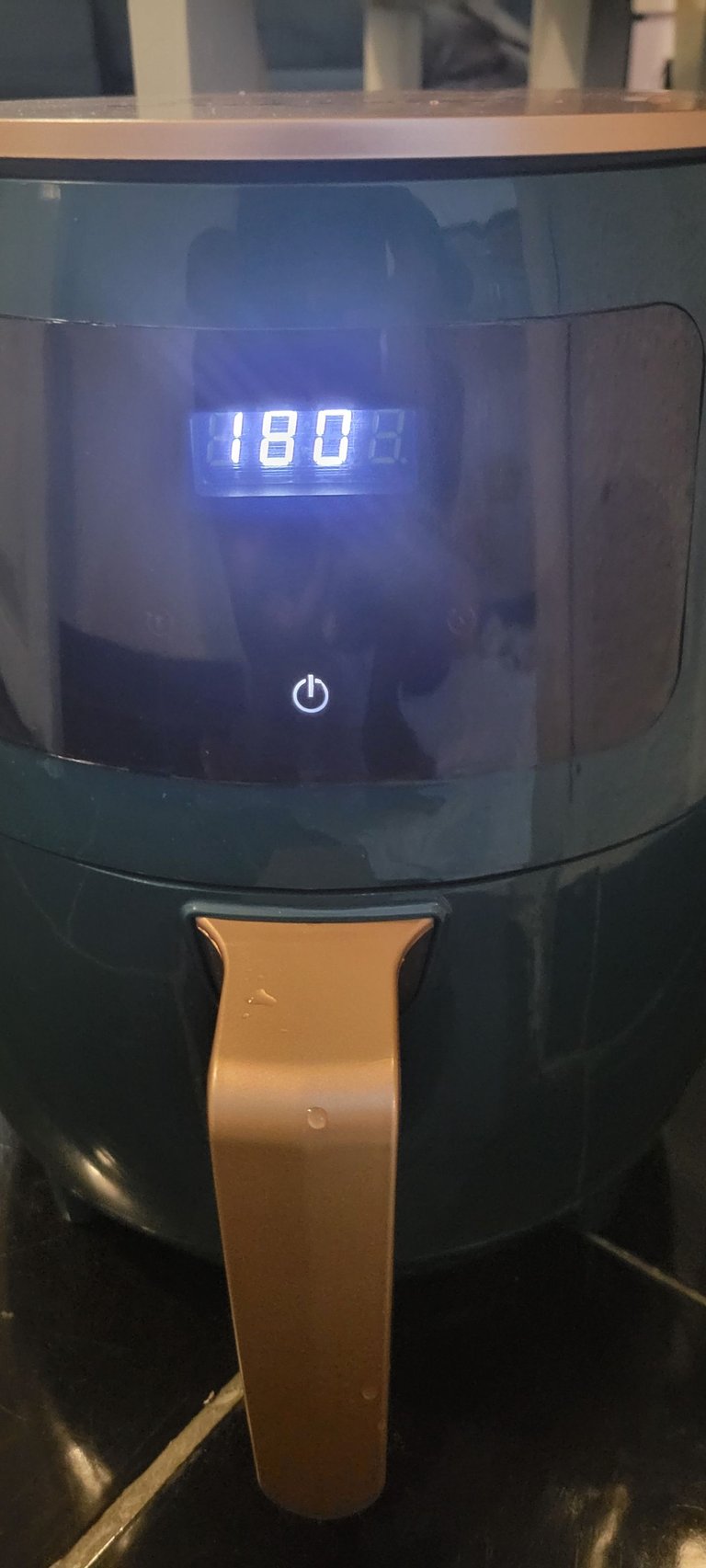 Let it cook and wait, you can check it from time to time and flip it as well.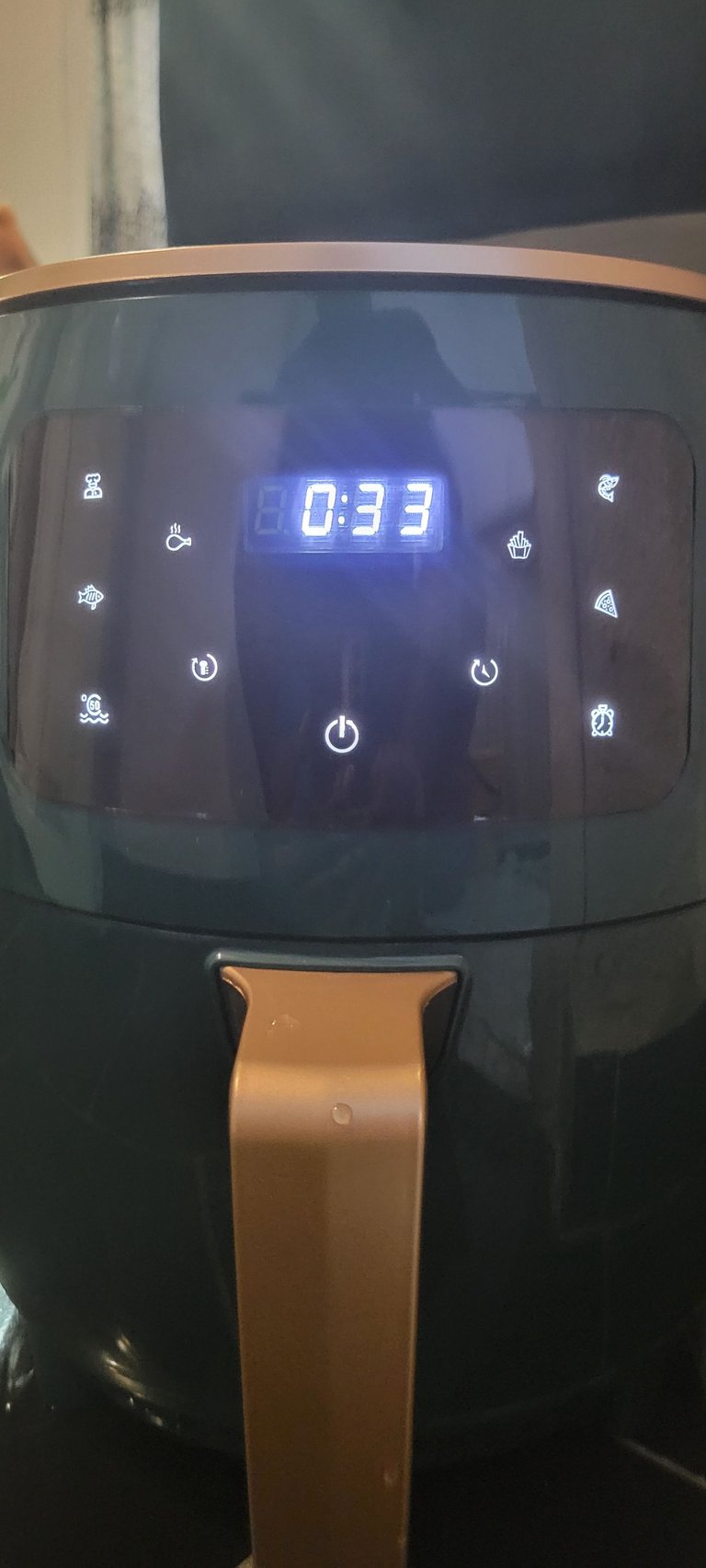 Once the desired result you're looking forward to is achieved. Bring it out and serve.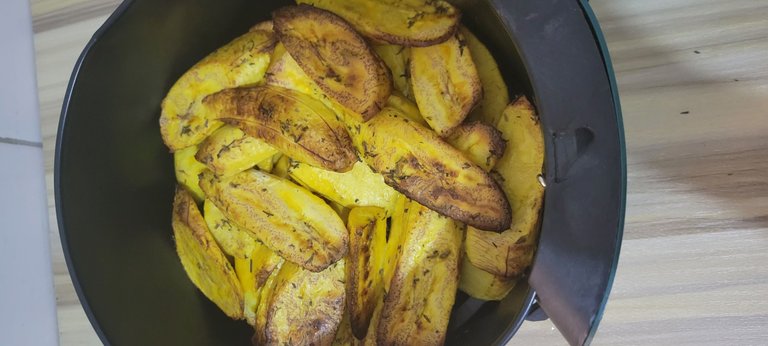 Alternatively,you could use groundut oil or any preference to butter or avoid the use of oil. It will cook it anyway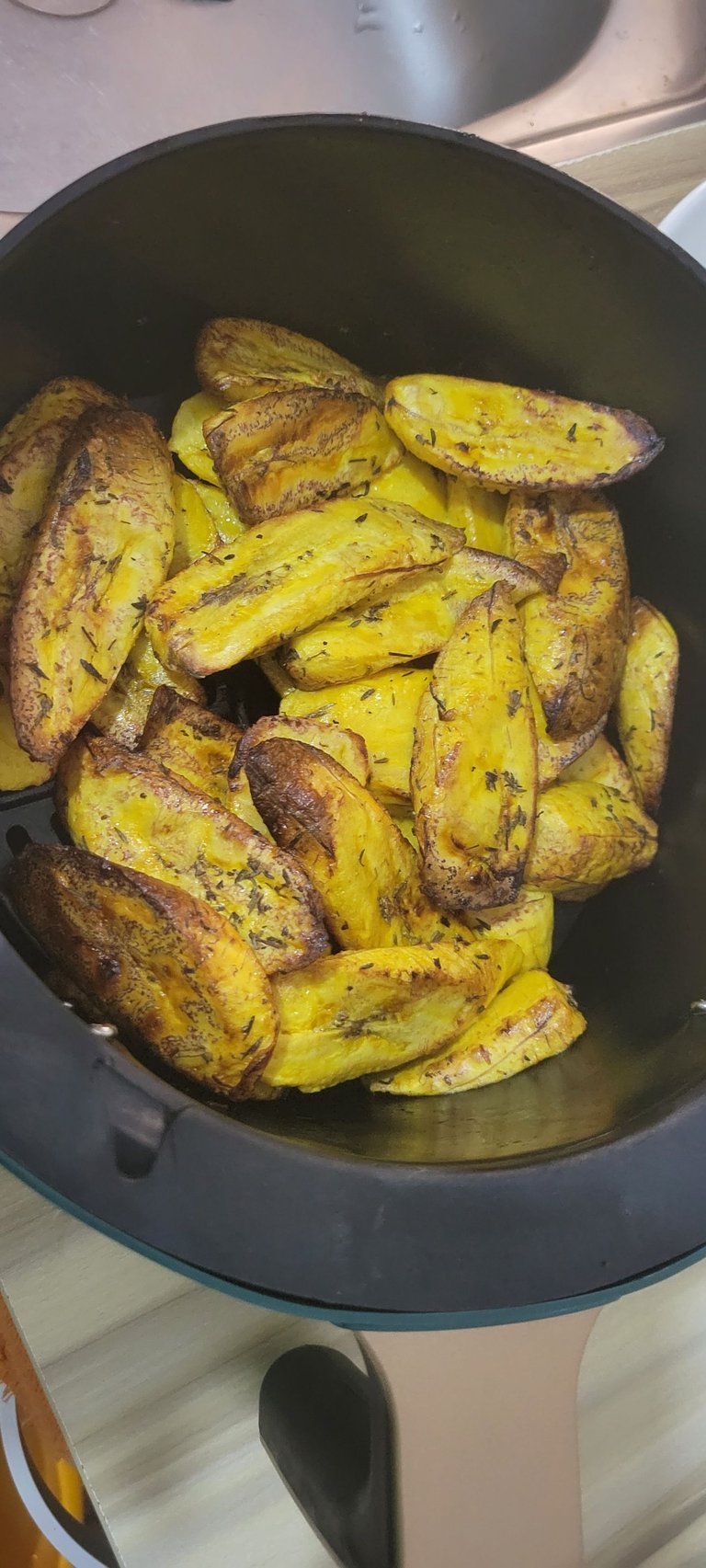 It's so yummy and I do recommend this any time.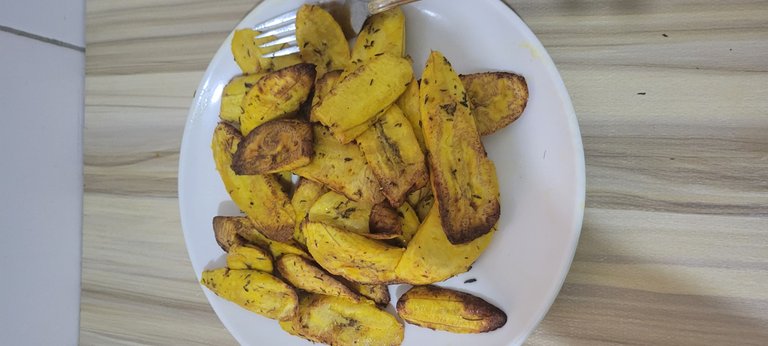 ---
---