Carte Blanche - A Solo Exhibition by Olu Amoda

I have to be honest, I didn't set out at first for this solo exhibition. Rather I was at this hallway going for an event. I had passed by this art gallery without noticing it as I was in a hurry. After the real estate conference I had attended and was about to leave, I passed by again and I noticed it was right there. The art gallery.
Wow!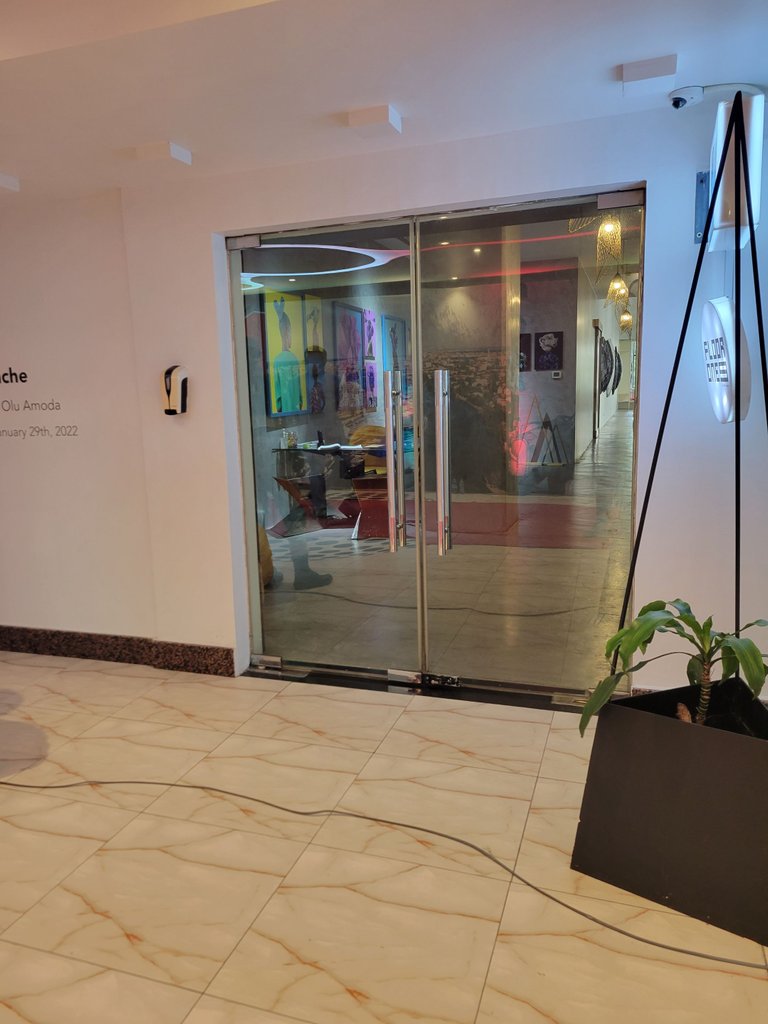 So what do we have here, Art Twenty One. This is located at Eko Hotel, Victoria Island, Lagos.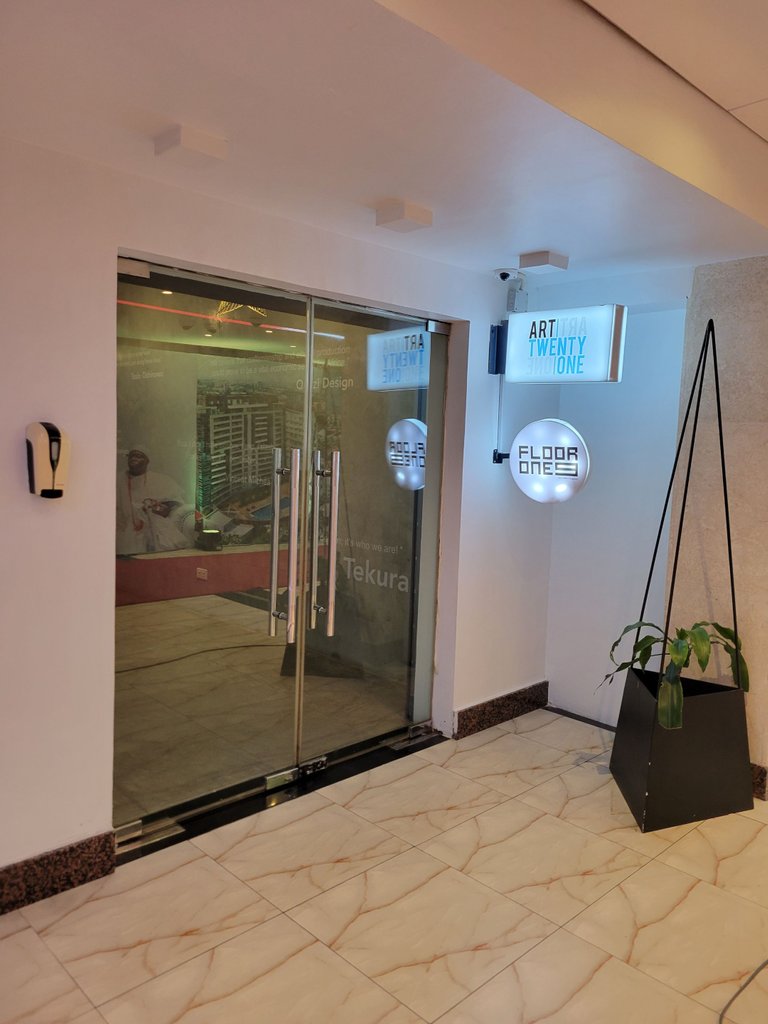 My curiosity got the best of me so I had to zoom out literarily to find out what exactly this was about.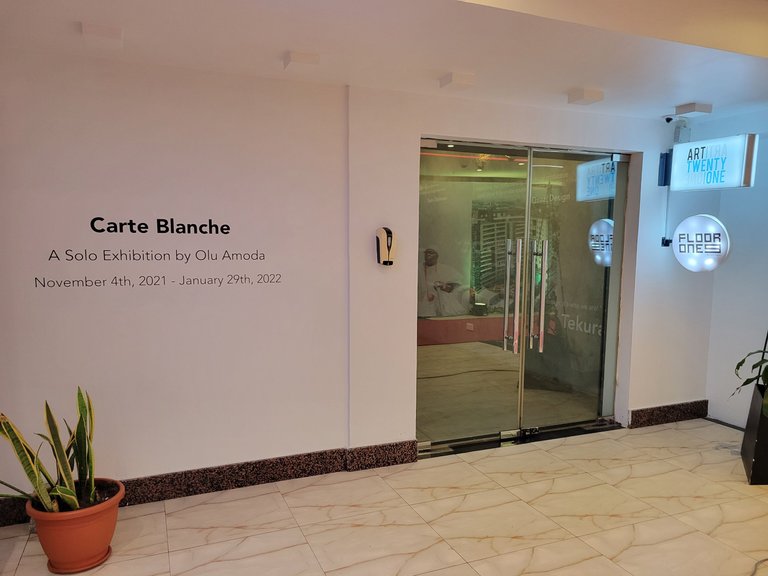 And there you have it.
Carte Blanche - A Solo Exhibition by Olu Amoda
and it has a time frame for this solo exhibition.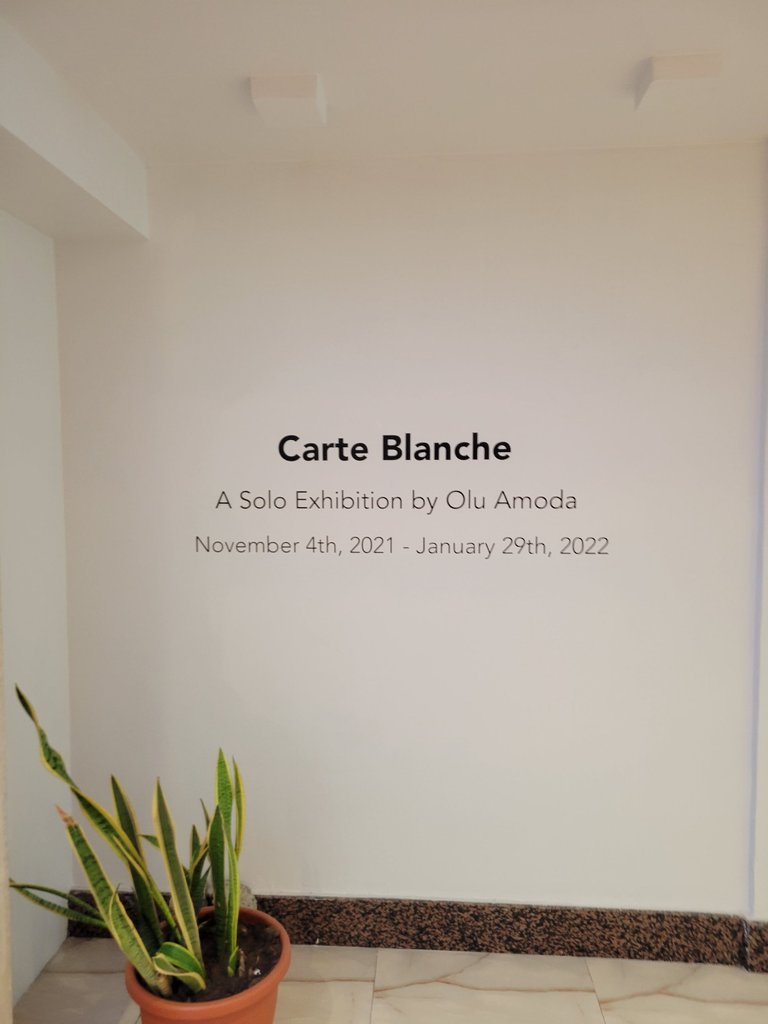 I walked in and the first thing that got my attention was the writings on the wall.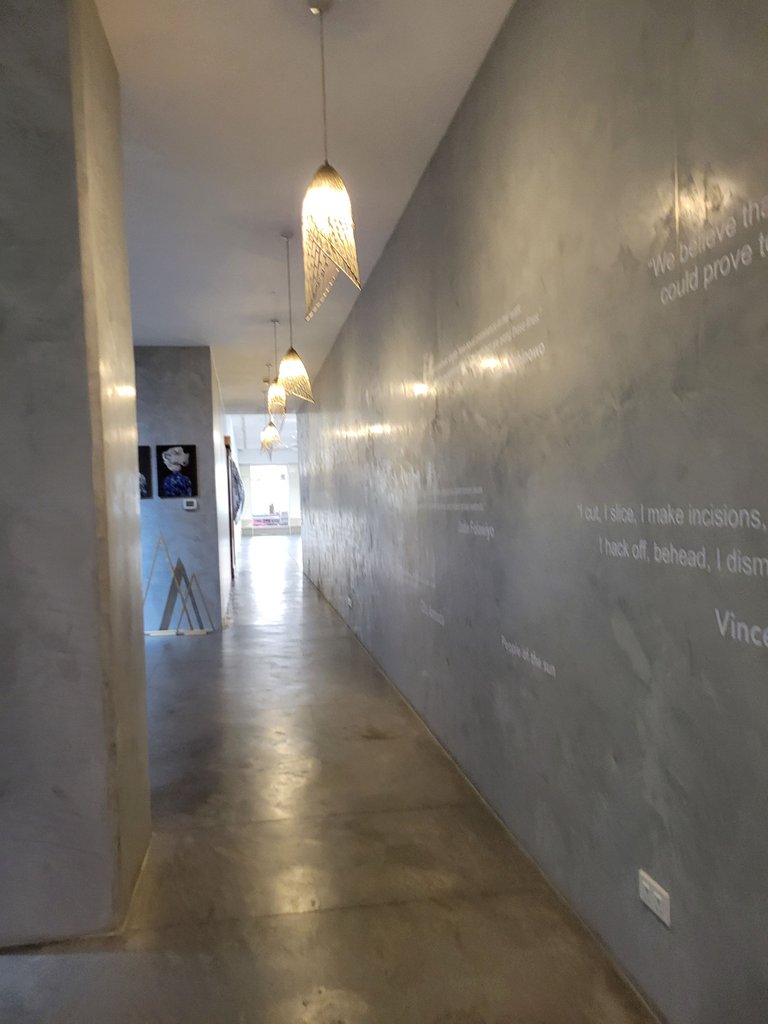 There were so many quotes and to be honest, this was the first time I would see a solo exhibition especially one so unique. I have never seen writings on a wall. This was new to me.
Have you?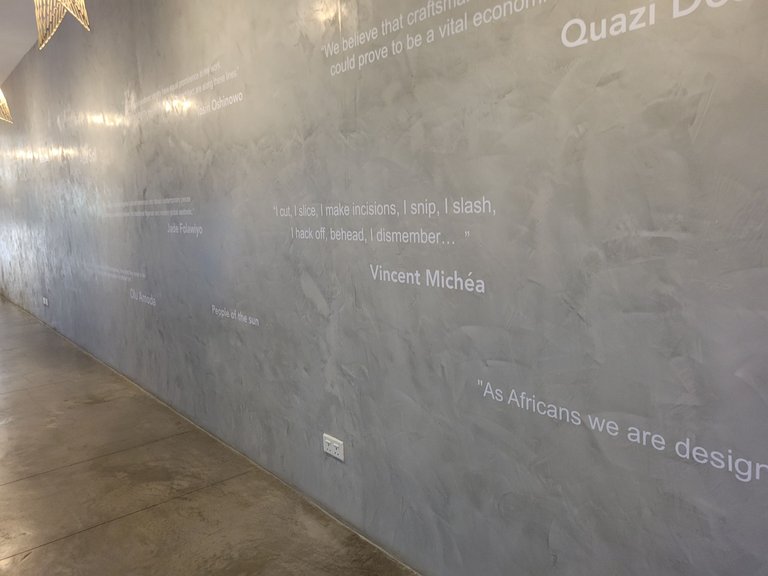 This quote by Quazi Design said something to me.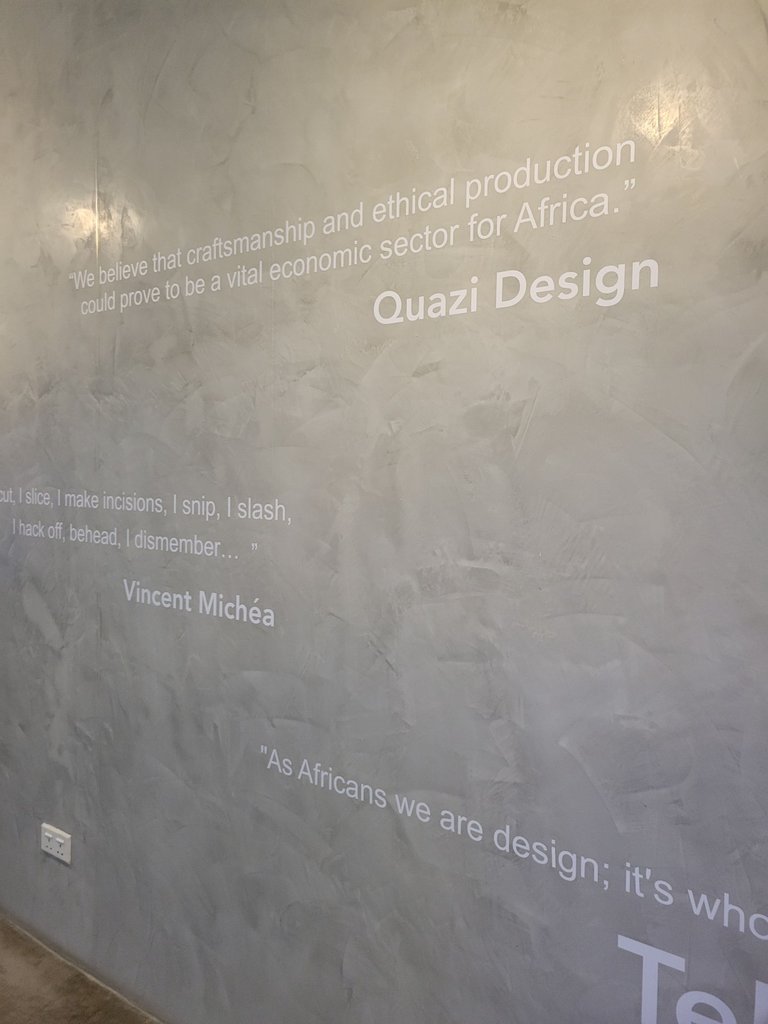 It feels like Christmas in here... and there's more. Come with me.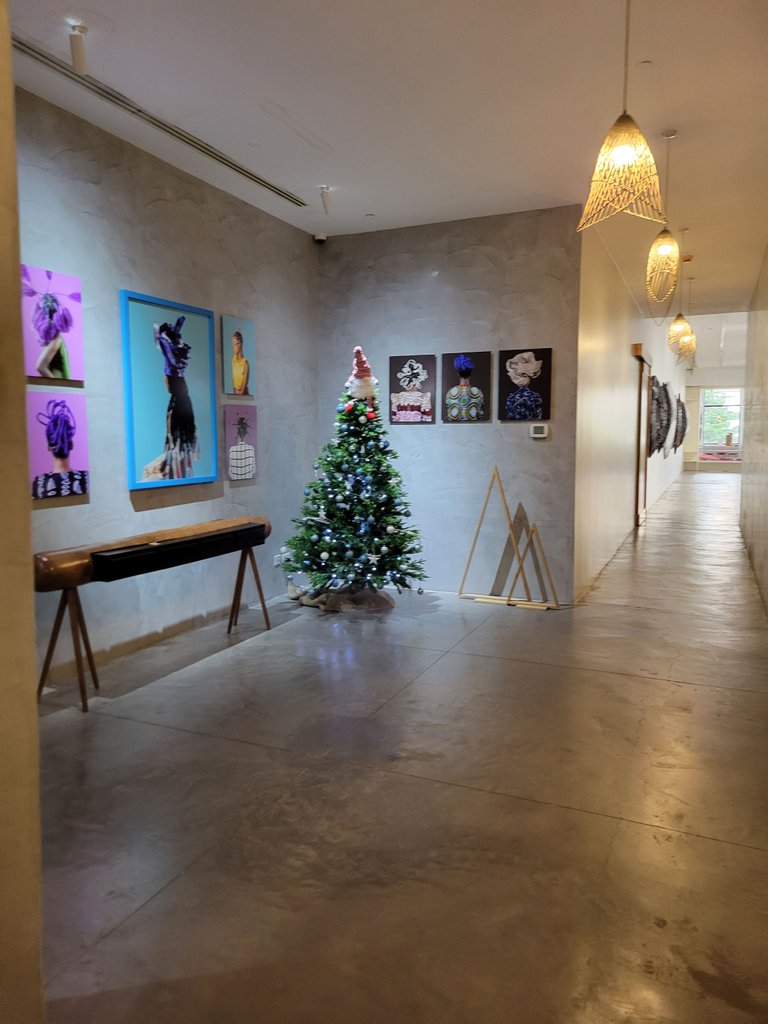 The color grading and balance is perfect. It feels as though I am in a painting or rather or photo studio like adobe photoshop, illustrator or indesign.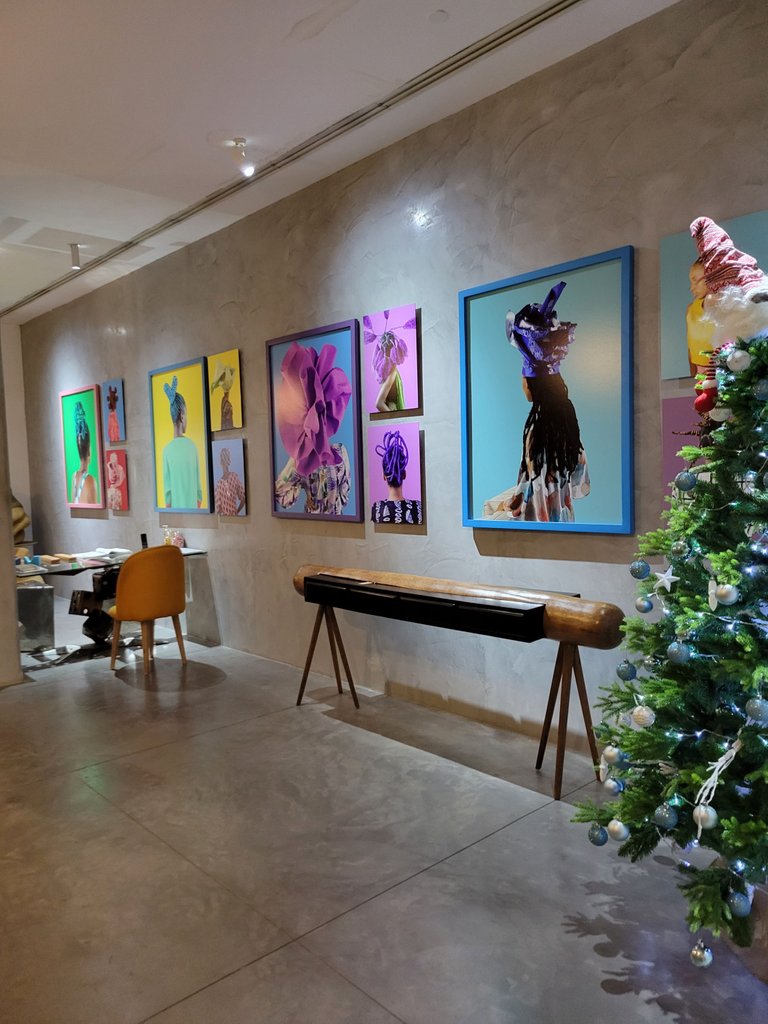 Everything about the art is inspirational.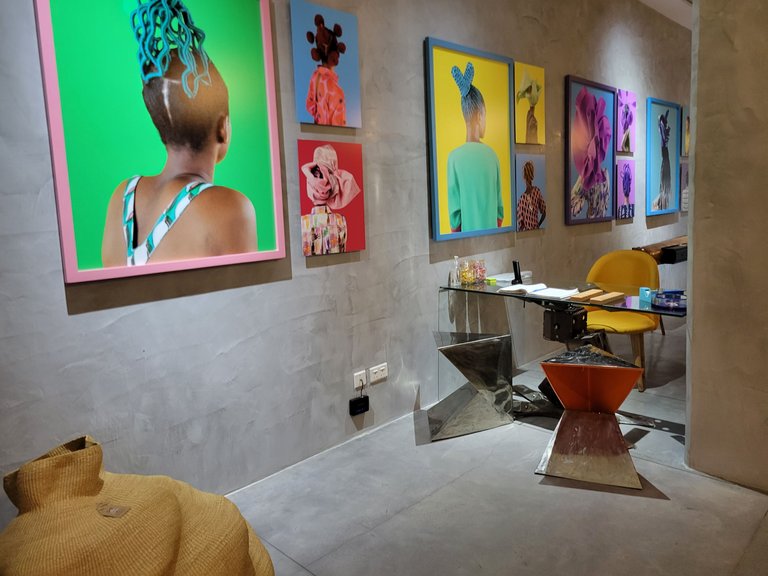 I learned that this solo exhibition features the artist's body of work from the previous three years, which explores the various expressions of modern sculpture in today's Nigeria through the use of material, techniques, technologies, shapes, and style.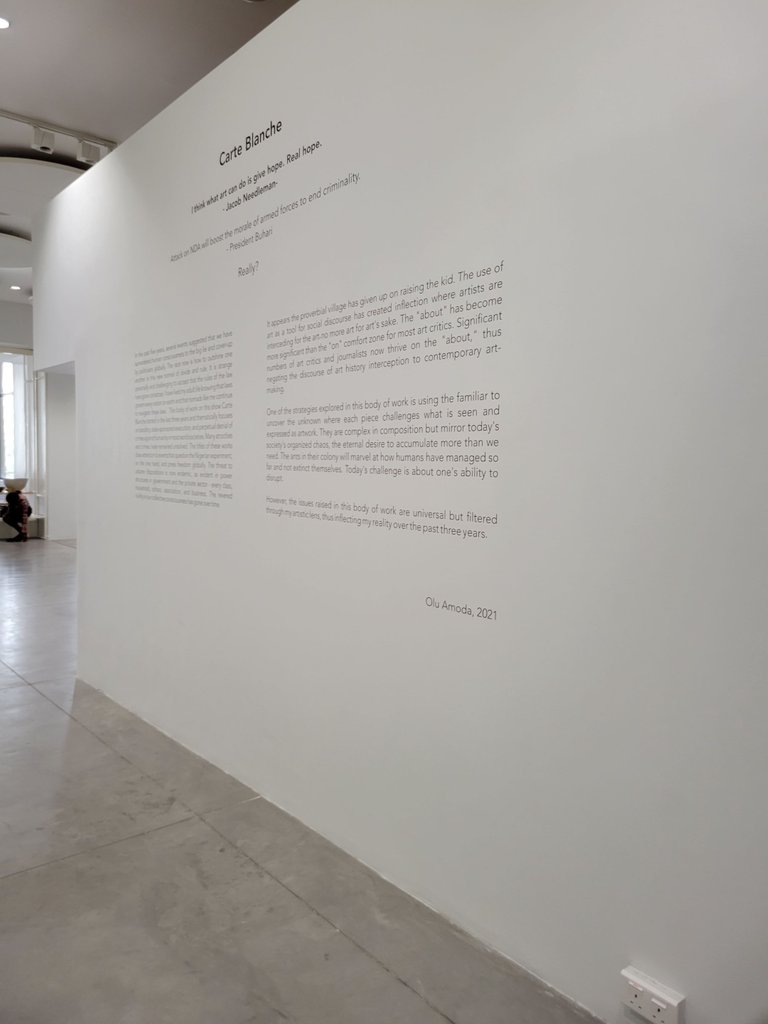 Carte Blanche is the artist's - Olu Amoda's fifth solo exhibition. The corpus of work includes the experimental multimedia artist's masterpieces from the last three years.
The artist urges audiences to engage with sculptural pieces coated in social and political layers that are not easily interpreted as the observer approaches them, using reused materials, mild steel objects, nails, rods, aluminum, and wood.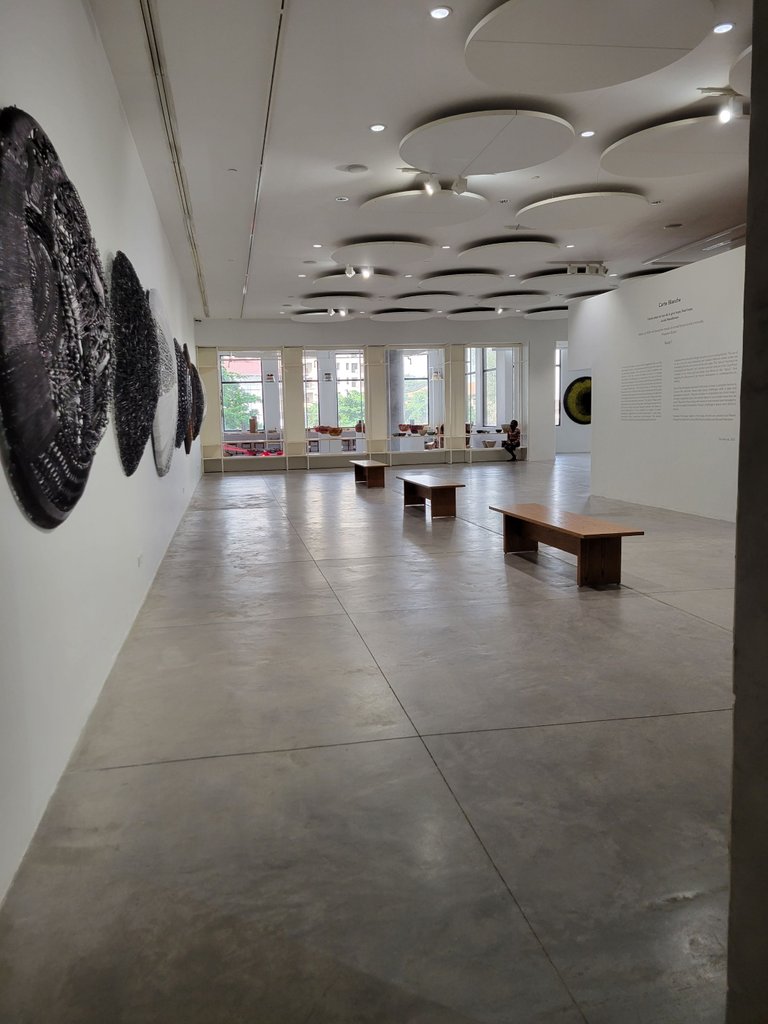 I was excited to have discovered this place and I am looking forward to go again before the exhibition closes.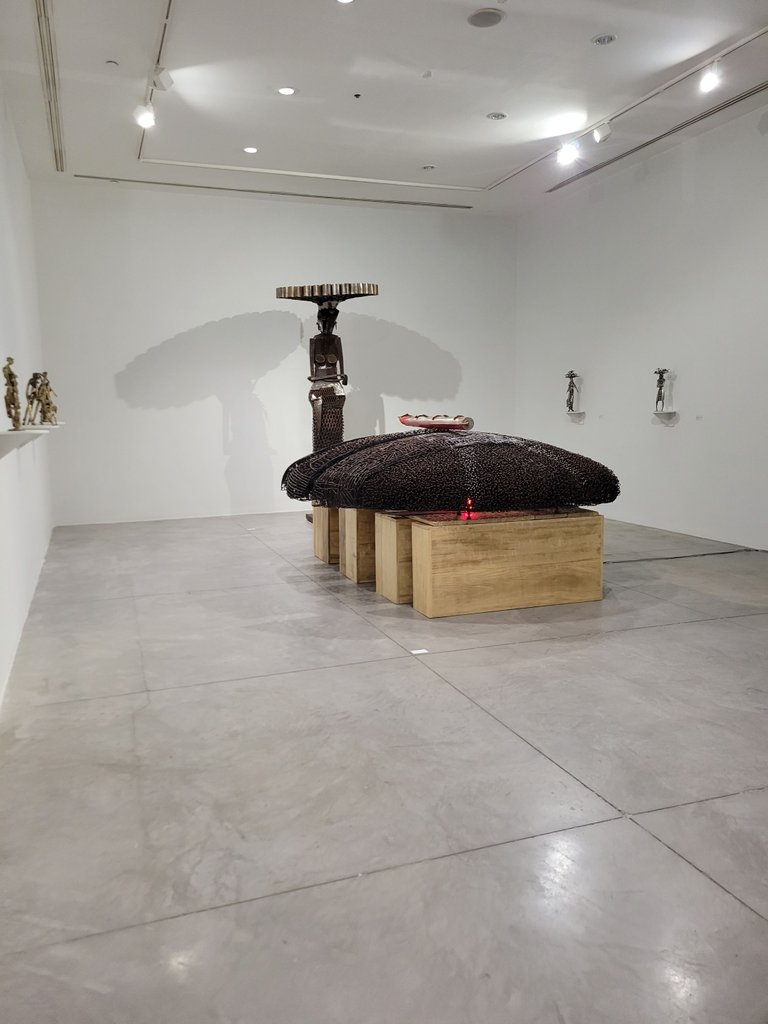 I had to look up information on this artist and the show and body of work on the internet. Because there was no one available to show me around when I arrived, and I had to flee the area quickly because traffic was already building in Lagos, and it was close of business, and if you've ever been to Lagos, you'll know exactly what I'm talking about.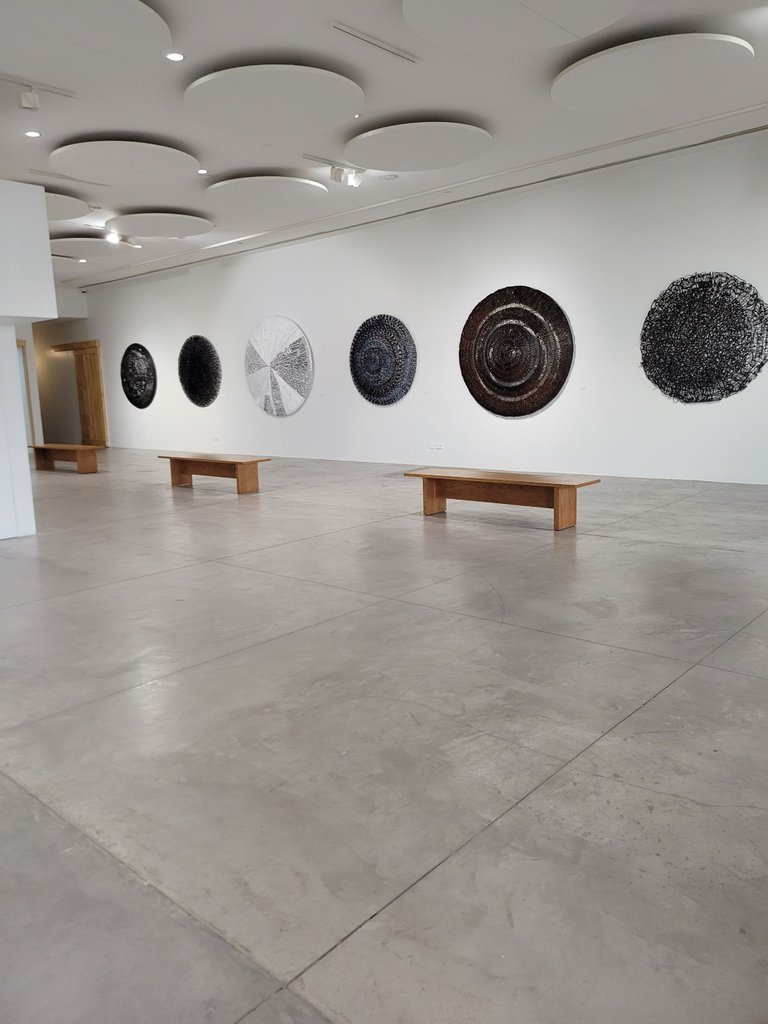 Excerpt from the internet
Amoda also integrates literary devices into his craft, using characterization as a playwright would. Works featured in this medium include masterpieces adapted from Wole Soyinka's famous play, The King's Horseman. Explaining the connection between his sculptures and drama, the artist says: "I use books and wood. Using objects as characters, I reverse the roles to have the characters of the objects, as static while the audience moves around them instead of what obtains in the theatre where the characters move. As in drama, we dance to very serious issues."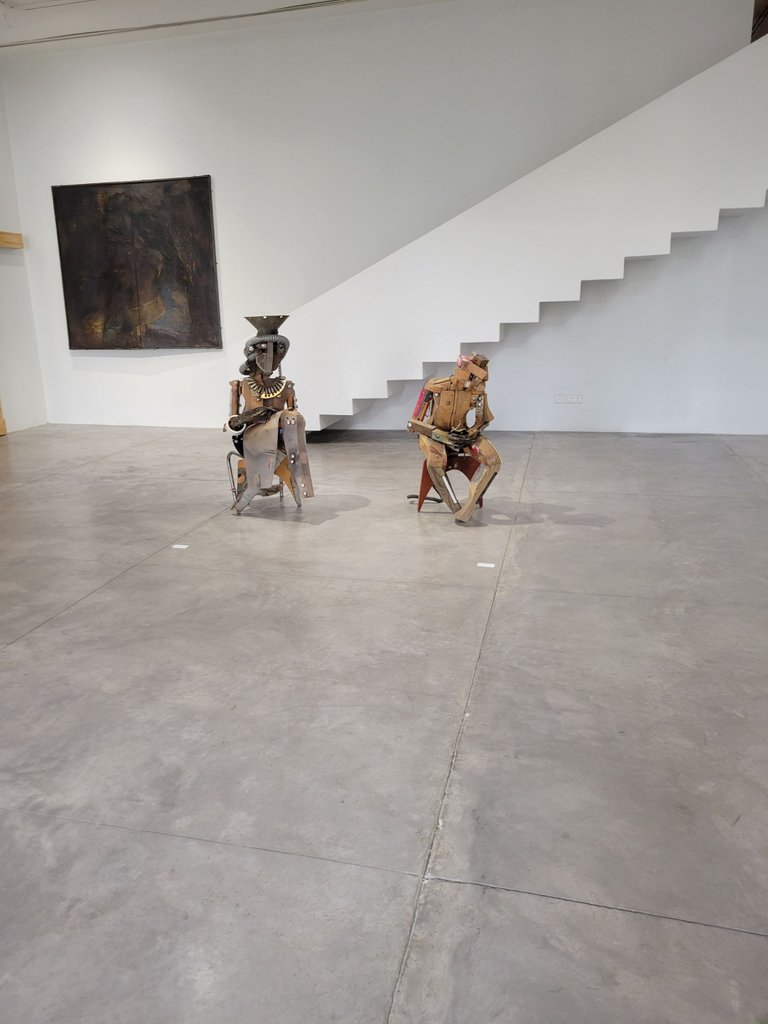 These are my favourite from the solo exhibition. I had a good time ending an eventful day.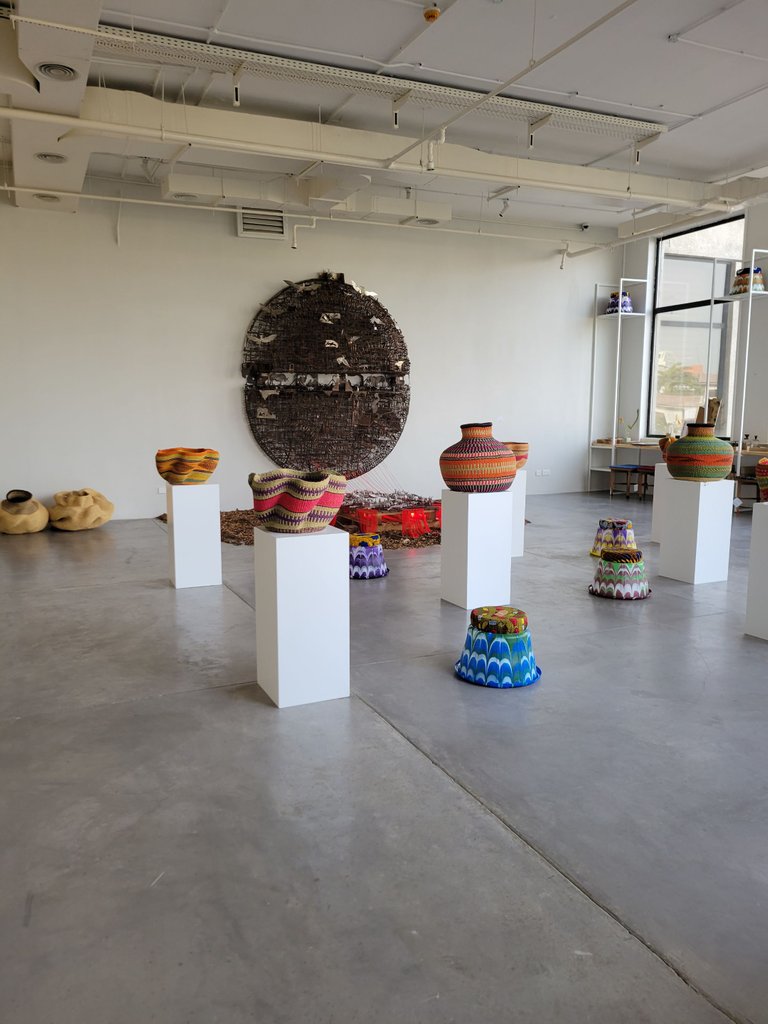 EXHIBITION
Carte Blanche: Olu Amoda
Art Twenty One, Eko Hotel, Victoria Island, Lagos, Nigeria
06 Nov 2021 - 22 Jan 2022
If you're in Lagos and you want to check it out, the address above will lead you there.
---
---