Aníkúlápó 2022 Review
Aníkúlápó is the movie trending in Nigeria and now the most talked about movie on social media. Kunle Afolanyan has done it again with a masterpiece of a movie to had to his collection of already existing blockbusters in the Nigerian movie industry
In interestingly he has finally gotten the film village in Oyo state, Nigeria where he can now explore his art and creativity just the way he wants.
Some of his top movies are October 1, Ayinla and Swallow just to mention a few of his movies already on Netflix.
His latest hit movie titled Aníkúlápó is a Netflix original. The movie is best enjoyed in its original language in Yoruba but not to worry there are English subtitles and voice-over. You can adjust your preference settings to enjoy this movie.
Meaning of Aníkúlápó
It means to have death in your pocket literally. In a sense, you can say this person has the power of life and death.
Synoposis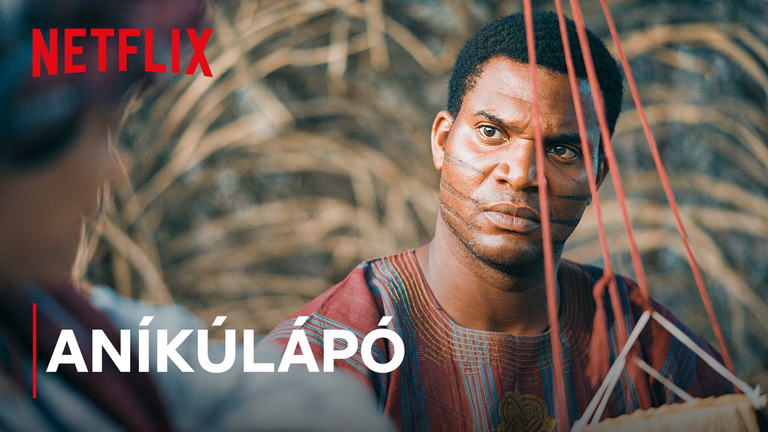 This is a story about a textile maker or weaver who travelled from his village to Oyo in search of a better life. From the movie, we can tell that this textile maker called Sara had travelled a great distance to Oyo and has been to many towns to make it. He arrived in Oyo and was well received. He got a job as a clay pot maker where get got entangled with his boss. Through this relationship, his boss was able to use her pull to get him to present his textile to the King's Palace.
Soon he started a clandestine relationship with one of the King's wives. This unhappy wife (barren) decided to elope with Saro but before they could accomplish this mission he was caught and beaten to death. His body was thrown into the forest but Queen Arolake was lurking waiting t help him.
The mythical Akala bird has the power to bring a person who dies untimely back to life or lead the person to the afterlife.
When this bird arrives and woke Saro up, it was about to send him to the afterlife because he doesn't deserve a second chance but before the bird could give the judgement, the Queen attacked it and in the process, it flew away but dropped its gourd. This gourd contains the power to bring a person back to life.
With this power, the Queen will give it to Saro to use in their new city that they will journey to help them get a better life.
However, their destiny and fate change when Saro gets fueled with riches, power, greed and ultimately the fall of Saro,
Public Reactions on Social Media
The last time social media platforms like Twitter made discussions and voice rooms like Twitter spaces was Tyler Perry's Acrimony.
This movie has gathered a lot of criticism both positive and negative. Some have said it is one of the greatest Nollywood movies ever made while others argue otherwise. The decisions of the actors were brought into question and have been used to push different agendas that are widely spread on social media. these agendas are relatable as some argue that the Queen had no choice but to elope with another man because she was almost killed by the other wives of the King and treated unfairly. Saro was also brought into questioning for abandoning her and betraying the woman who made him the man he became.
There are many subplots in the movie that have been used for agendas and topics of various social discussions.
Ratings
6/10
Available
This movie is available on Netflix if you are yet to watch this movie. It is highly recommended.
Share Your Thoughts
If you have watched this movie or if you are about to watch kindly return here to share your views about this movie and How will you rate it?
---
---