A Community Under The Bridge : Obalande

You may ask what is so specail about this photo. I will tell. This is Obalende bridge or where we call a bus stop. You heard that right. Commerical busses drops passengers on this bridge and pick up people as well. You have to be vigilant not to enter a wrong bus.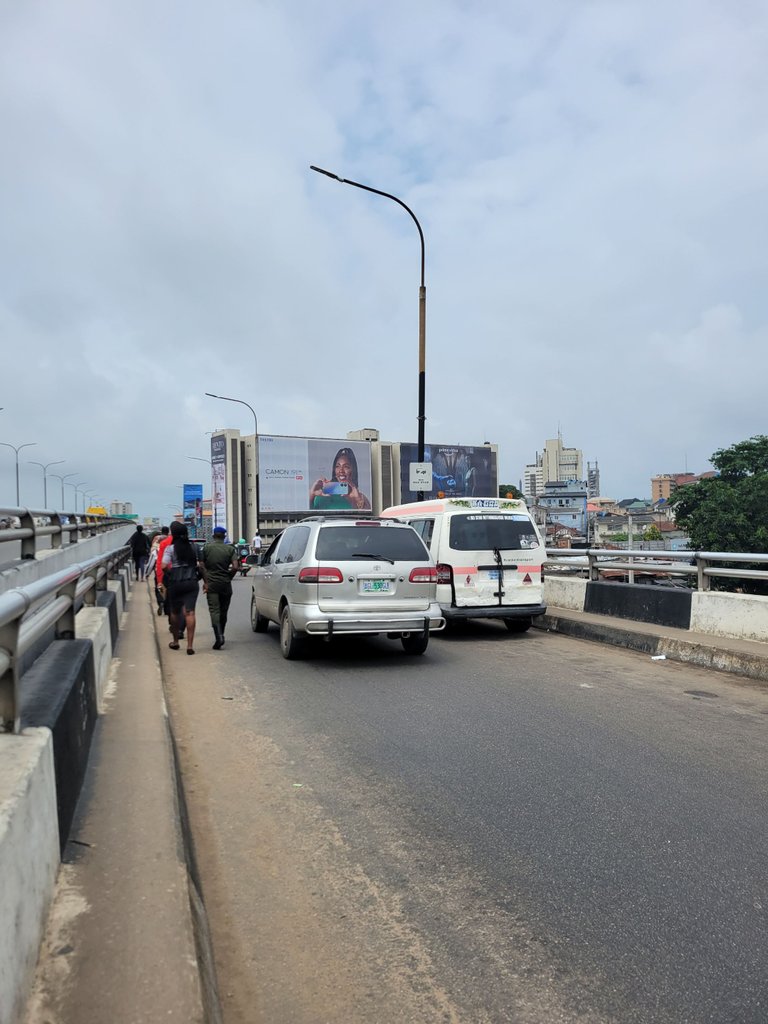 How far? in pidging means what's up. Japa is a term used for relocation. Basically the ad for Prime Video is to let people know that this streaming service is now in Nigeria. Na everyone dey Japa go Prime Video.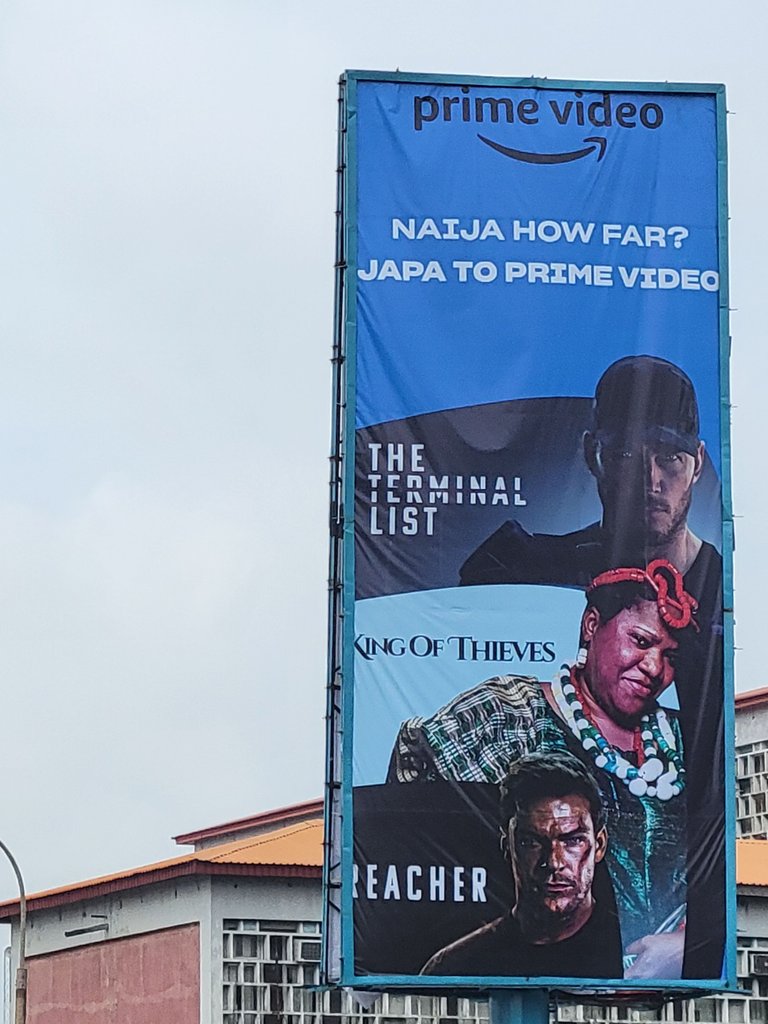 This is what we call the Trenches. Obalande under bridge is not just one bridge a collection of Bridges connected and as so, there is a community living under this bridge.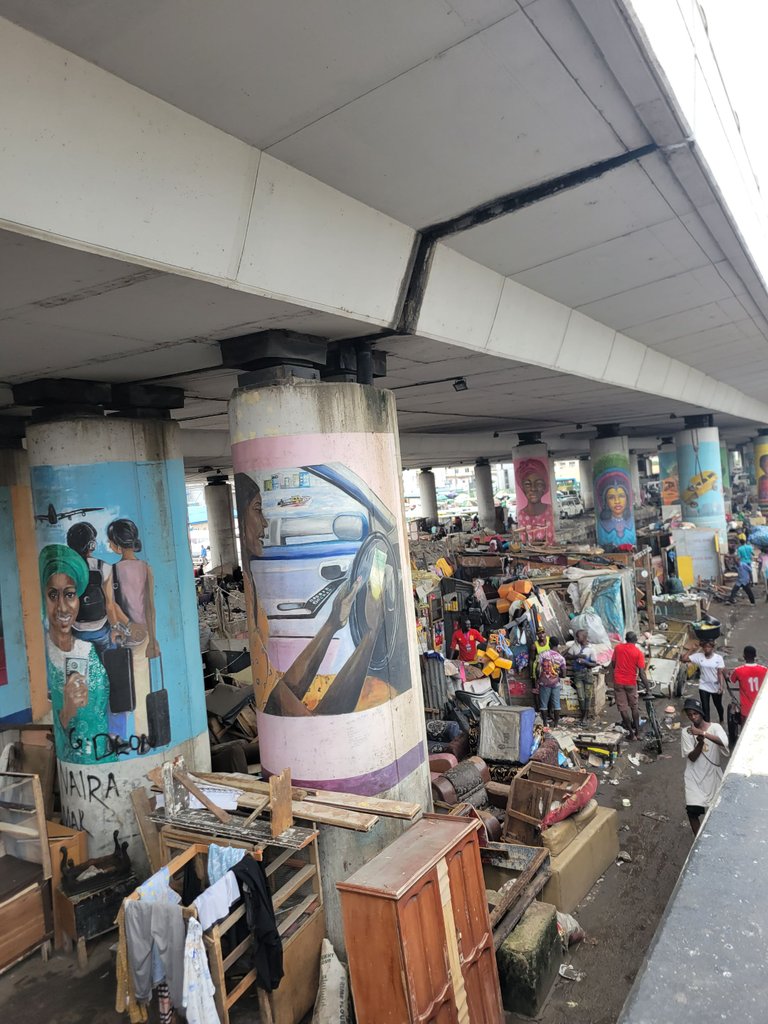 From shops, to homes, a place to leave, barbing saloon, shoe markers, food sellers etc. At the tail end at the bottom of the bridge is another bustop. From Obalende you connect to the rest of Lagos Island and can find your way to major locations in Lagos Mainland.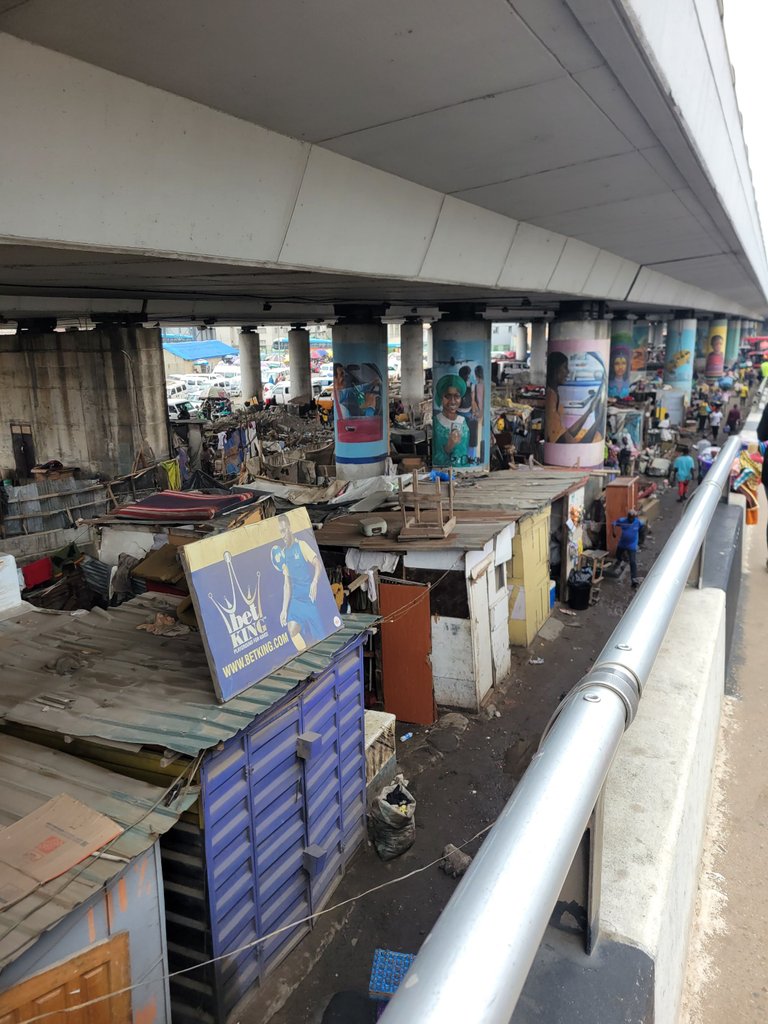 Rare photos of people living under the bridge bonding. Sometimes they play games.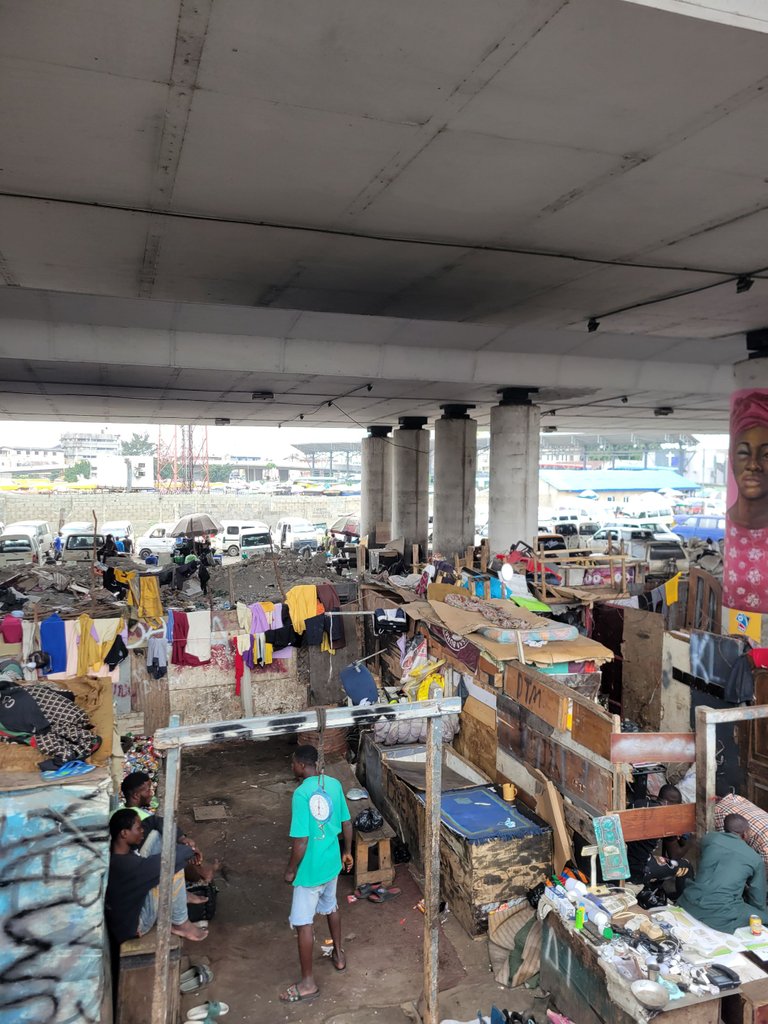 It is truly a community under the bridge. Do you notice the walk bridge connecting both sides of the bridge. The gutters are smelling and littered. There's a small play ground to ride bicycles. Oh and on the other side, there is an animal farm for sheeps. Animal farming happens under the Obalande bridge.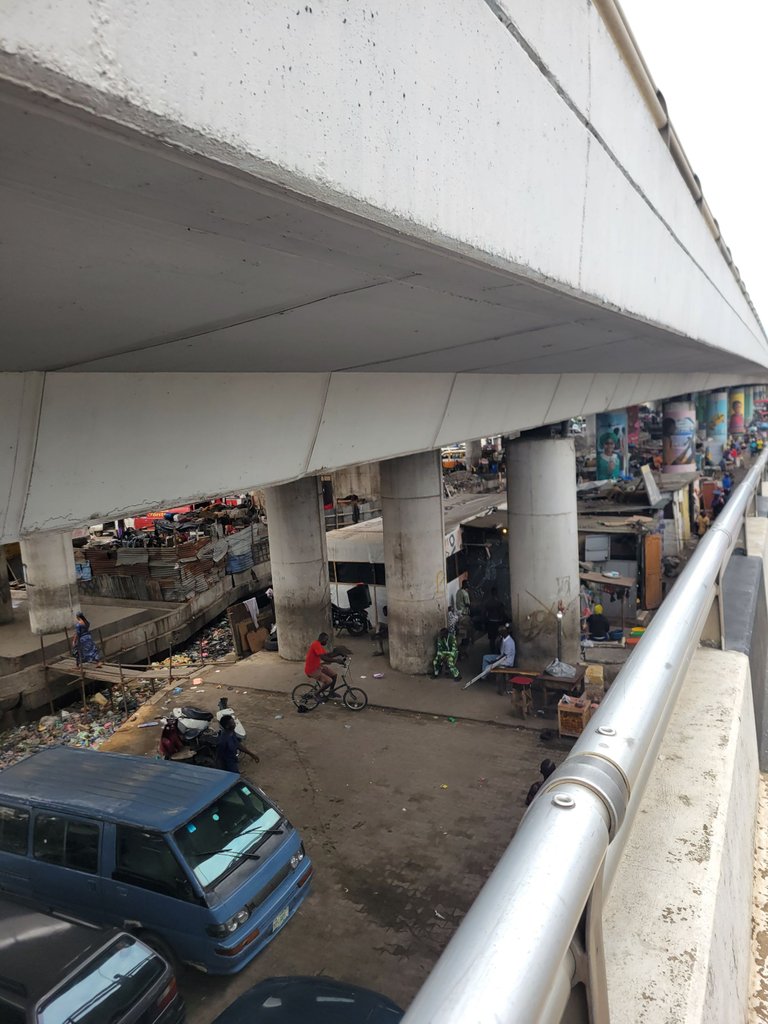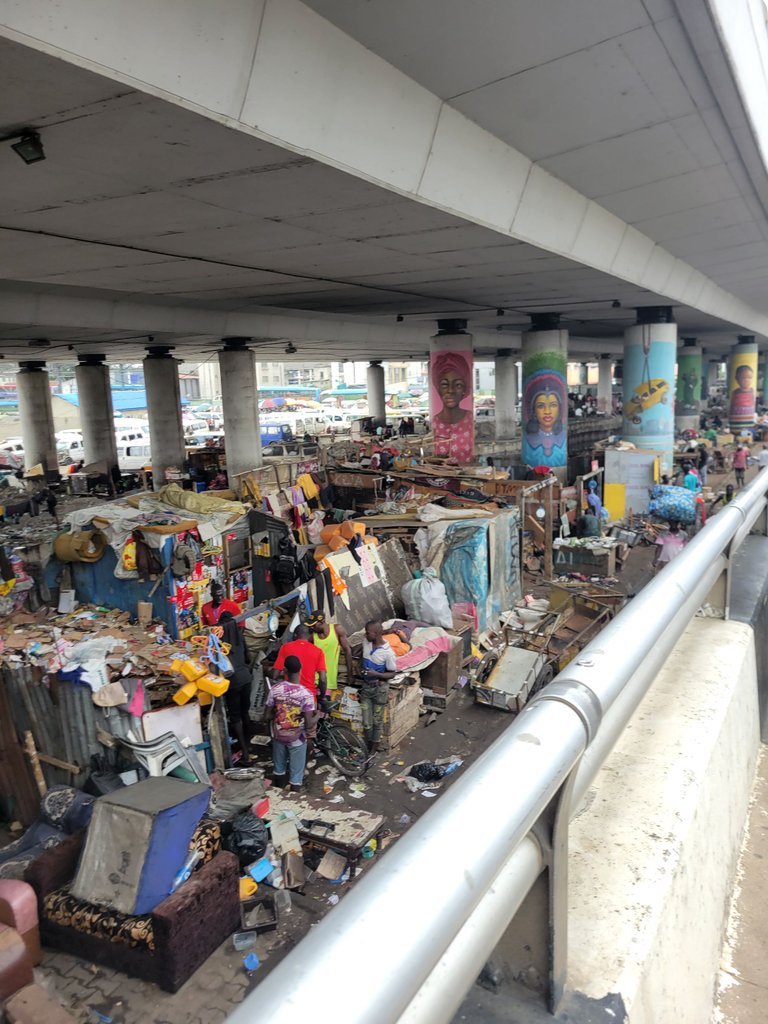 Remember to stay vigilant and mind your business. It is also a hub for hawkers. No store but their drinks are always cold and on the go.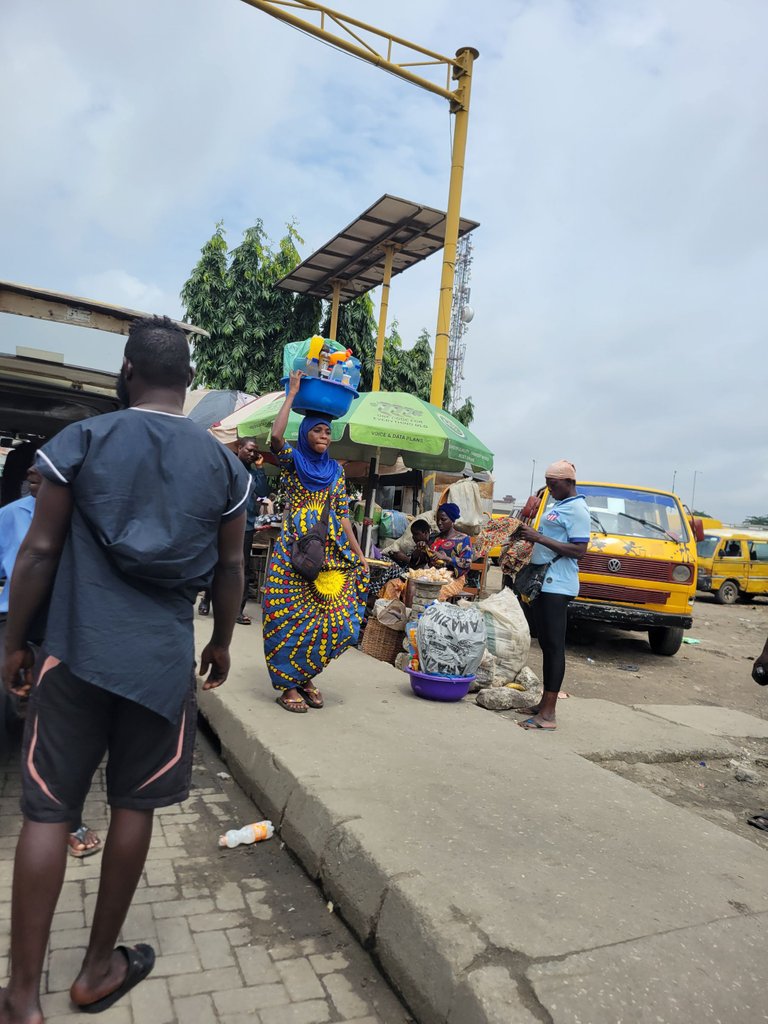 The classic newspaper stand where the hot takes happen for those not on social media to rant and push agendas.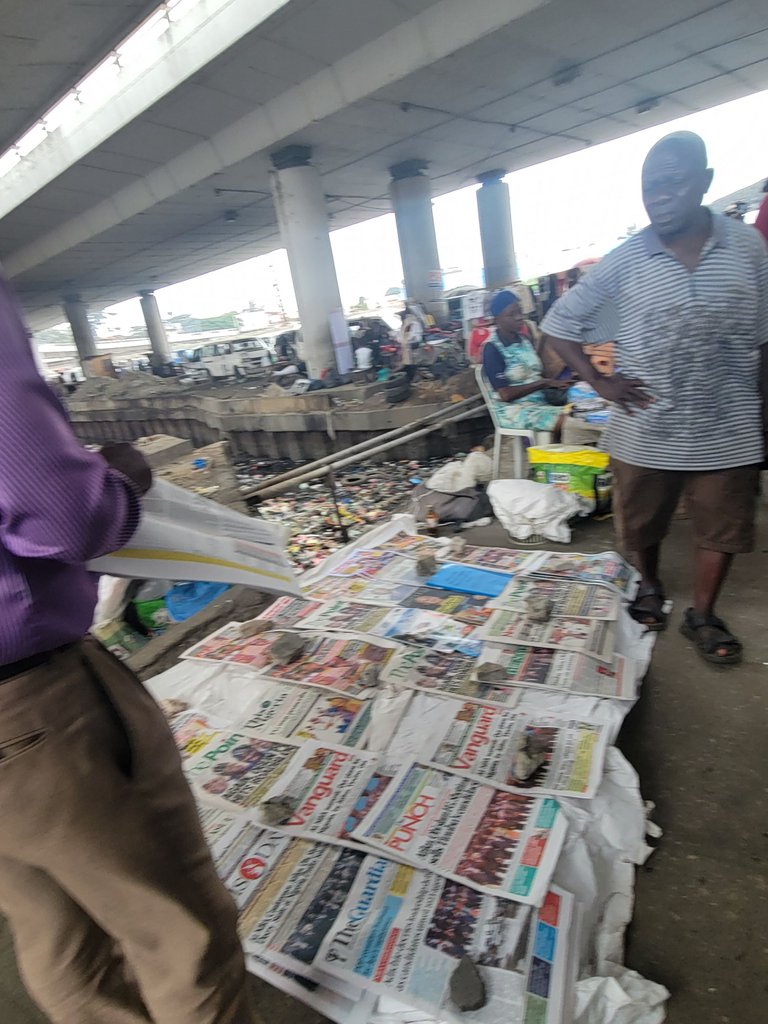 The guy hanging on the bus is called a conductor. He collects money for the driver and also gets to move about the those routes freely. They are usually called agbero and yes they have a community. They remit money etc.
You don't want to mess with these guys. Always ask them for your change.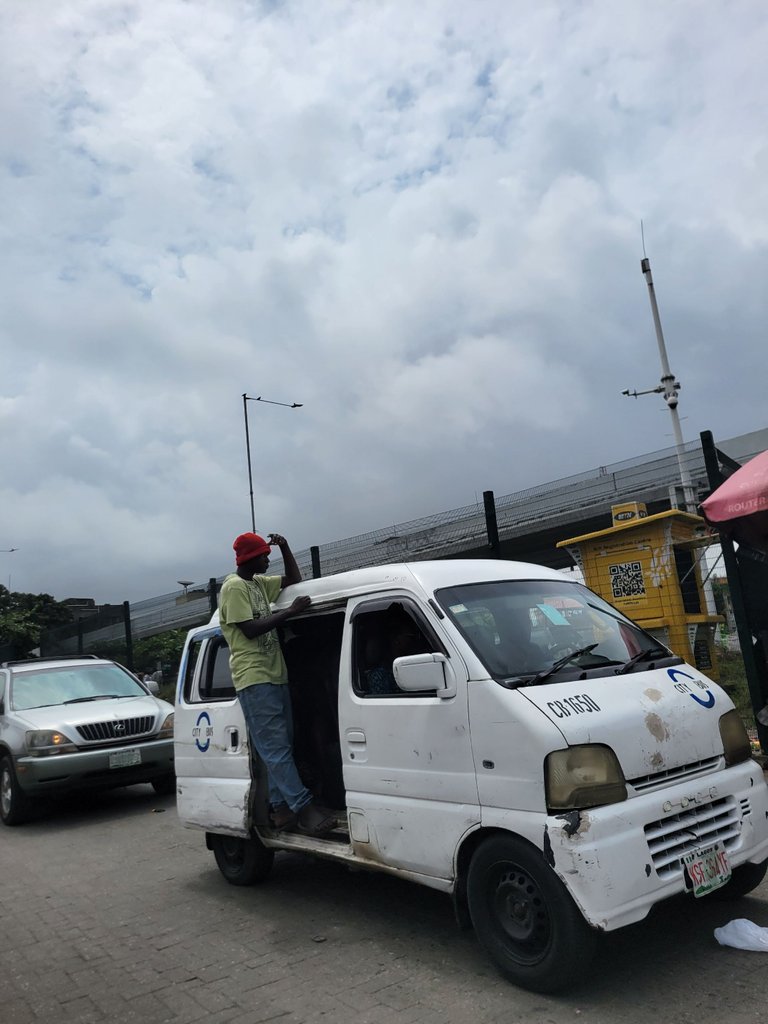 The streets and art always find a way to connect. There are arts of different kinds all over Obalande bridge.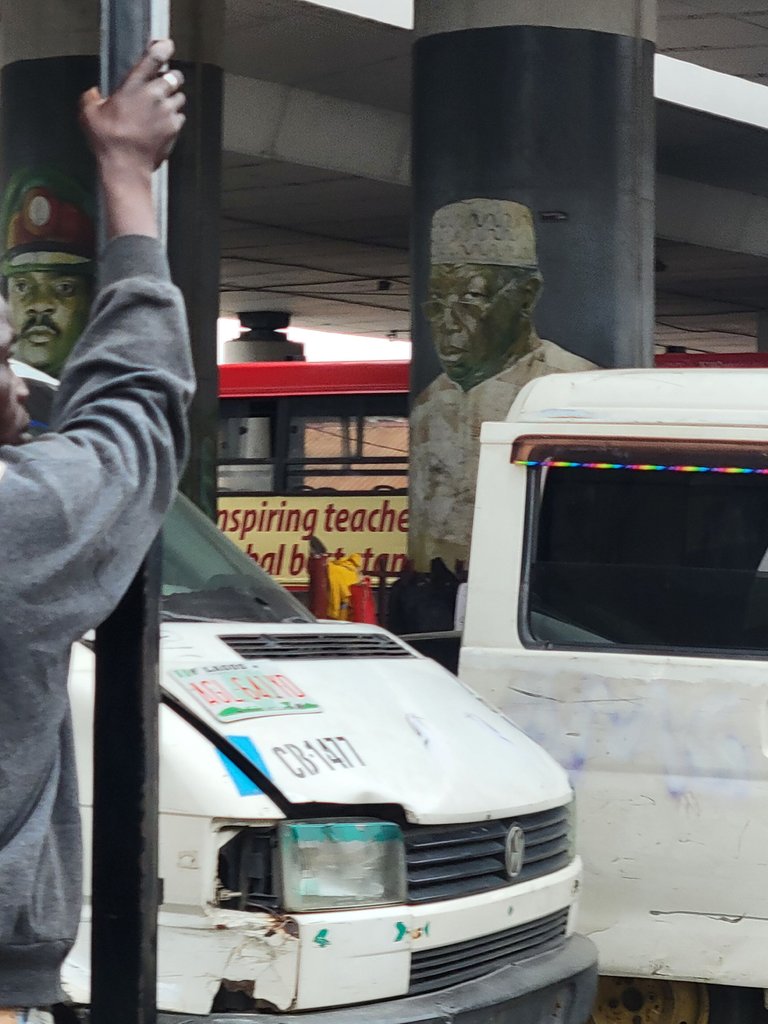 The guy in white is collecting money from the driver for picking up passengers. Everyone got a hustle.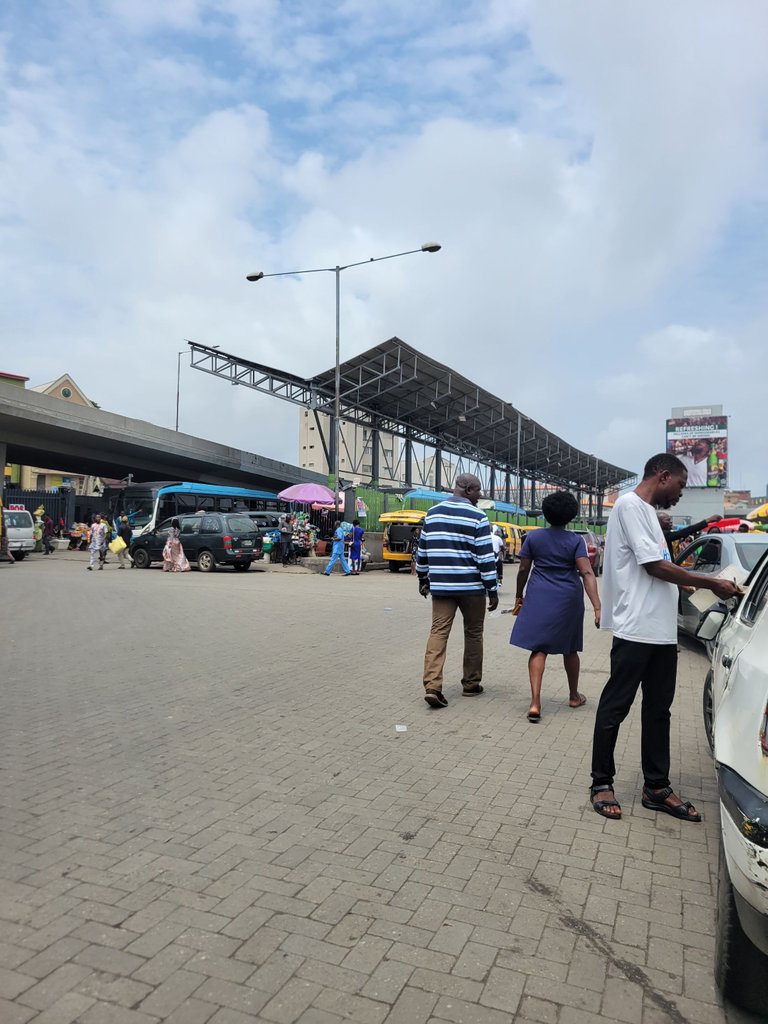 You can buy almost anything under this bridge. You'd be surpised.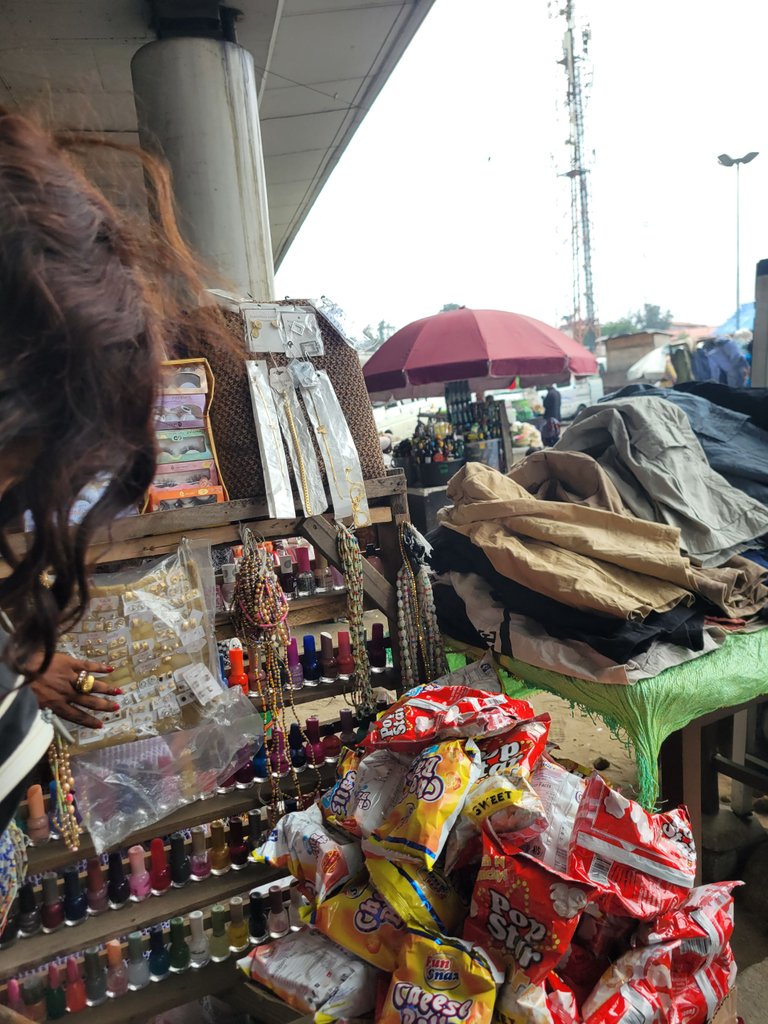 Rare picture of an organised meeting. I once heard Tiwa Savage had a show under this bridge. Don't take my word for it. Google it.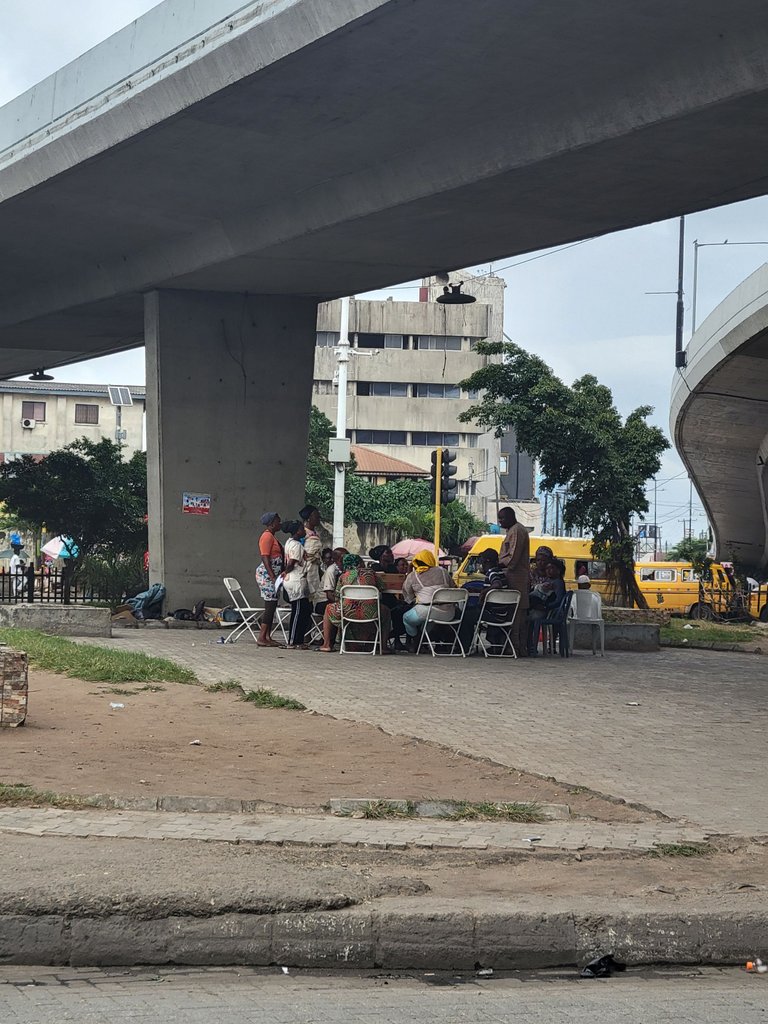 Nothing see here but a street magician. I never stay to watch what he had to do. Also an avenue for pick pocketers to operate. Oh, they do that a lot in Obalande. You snooze you lose. One time a thief stole someone's phone and he ran in a direction screaming their. People don't know he was the thief. It's crazy here.
On of his act it to cook the noodle in the green bowl with magic by setting fire to it. Again I never stayed to watch any of this. I got things to do.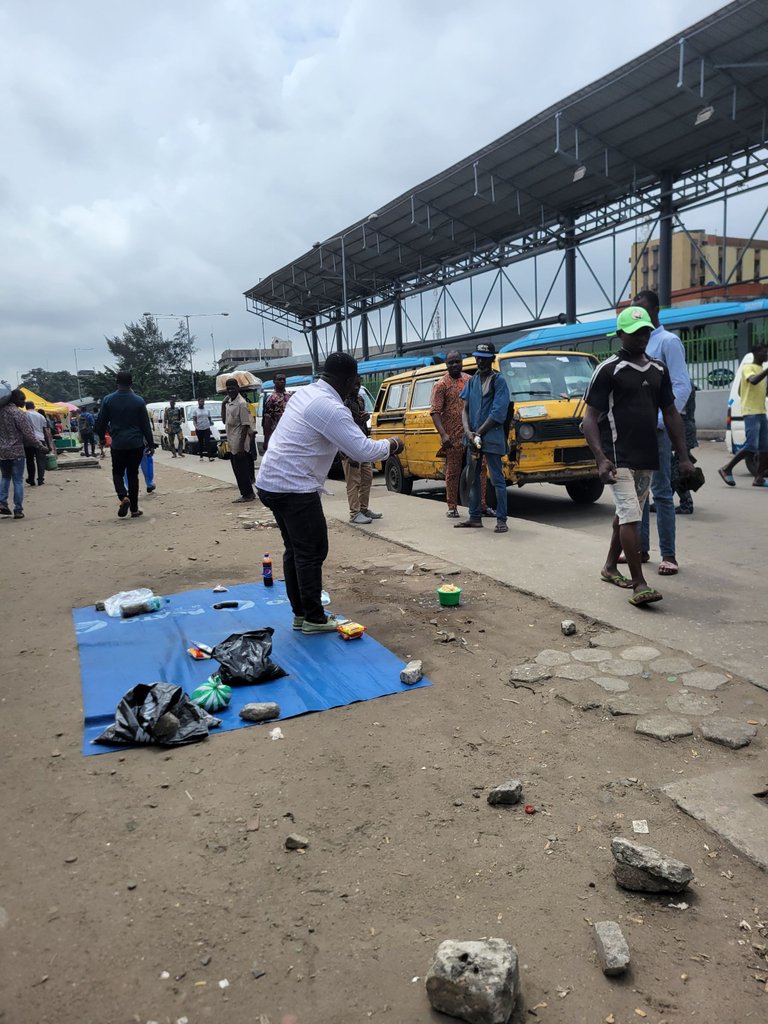 The lovely Lagos State City buses. It uses a NFC card for payment. You top it up and tap in. It used to have its air conditional functional but now it doesn't. Poor maintaence or perhaps conserving fuel.
I won't say I had a nice time in Obalende but I just thought to share a path of my route.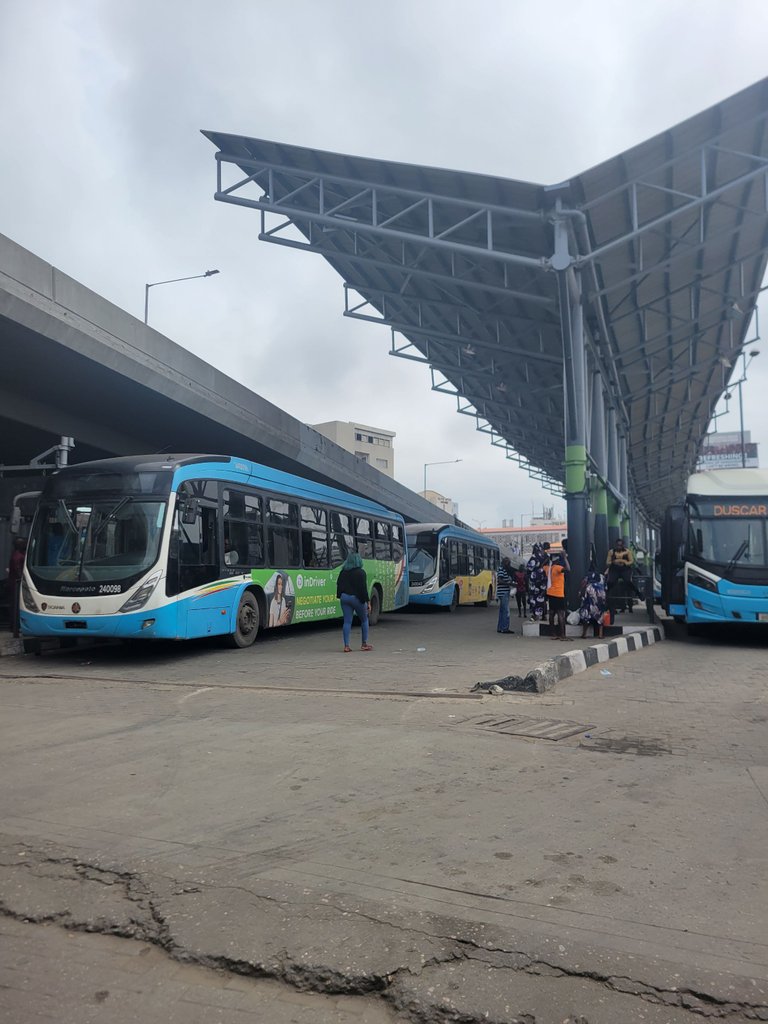 I will be happy to talk more about this place in the comment section. Join me there guys.
---
---