Survived The Attack
source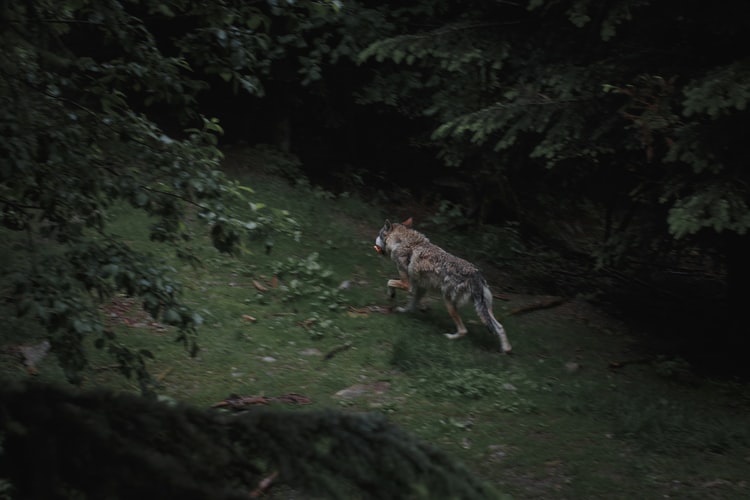 Chidi and Okoye were best friends who lived in the same neighborhood. They always walk together and play together.
One day they went on a road trip. Before they get to were they are going, they have to cross a dangerous road covered with bushes.
Chidi and Okoye were passing through the bushy road. It was night.
"Chidi I have heard scary stories about this bushes road. I heard a werewolf lives along this path. What are we going to do if the werewolf attack us?" asked Okoye.
"Don't worry about the werewolf. If it attacks us, we fight together and kill the werewolf." Replied Chidi.
Chid and Okoye were courageous. They are still passing through the bushy road when they heard a loud howl. Suddenly, a huge werewolf out of the bush and ran towards them. Okoye ran quickly and climbed a tree. He was not thinking about his best friend Chidi. Chidi don't know how to climb a tree and don't know were to run to.
Immediately Chidi remembered what he read in a book. He lie on the ground and pretended he was dead. The werewolf came to him look at him, and smelt Chidi. But Chidi was still holding his breath and was quiet. The werewolf observed him very well and thought he was dead already and ran off. Chidi survived the attack.
Okoye seeing everything on the tree, thought the werewolf had killed Chidi. He was surprised that Chidi survived the werewolf attack.
Okoye quickly came down from the tree and asked Chidi with a smile, "What did the werewolf did to you when he came close to you?"
"People who only think about themselves, can never make a good friend" Chidi replied.
Hearing this, Okoye was ashamed, he didn't help his best friend. He went away without saying anything.
Always be there for your friend.
---
---