Rejected Sergeant
source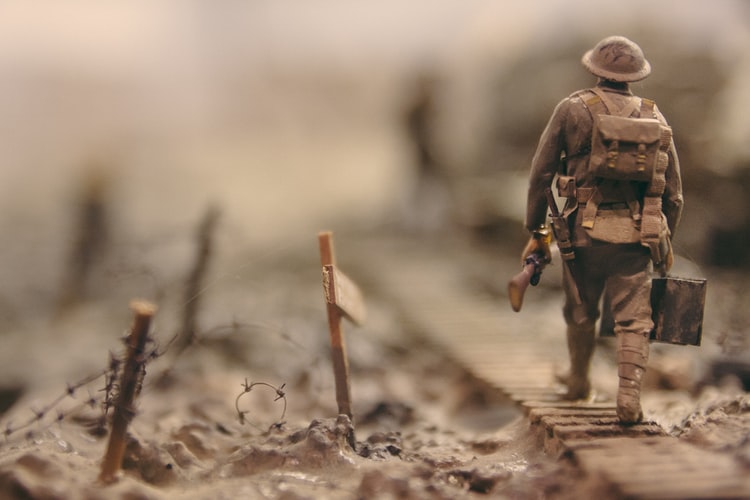 This is a story about a Sergeant who fought war in a far away land, Azu, and was coming back home to his family.
The Sergeant called his wife from Azu.
"My dear wife, how are you doing? How is my little son? I'm coming back home, but there is something I need to ask, just a favor. There a friend of mine I would like to bring home when coming back." Asked the Sergeant.
"Okay babe, you can bring him along with you, I would love to see him." Replied his wife.
"Honey, you should also know this," the Sergeant continues the call, "He was hit by RPG and was seriously wounded, he lost a hand. He doesn't have a family, that's why I want him to stay with us." Said the Sergeant.
"Babe I'm so sorry about your friend, bring him along. We will help him look for a place to stay." Said the wife.
"honey you don't understand, I want him to stay with us." Replied the Sergeant.
"Babe, your injured friend staying with us will be a burden to the family. Maybe you should forget about your friend and come back home. Someone else will help him or he will find his way to survive." Said the wife.
After hearing this, the Sergeant ended the call. He didn't say anything to his wife again.
Few days later, the Sergeant's wife received a call from Azu medical center. Her husband had died in a car accident, she was told.
The wife was so sad, she went to Azu. She was taken to were the death bodies are to identify her husband's body. She saw her husband's body, but to greatest surprise, what she saw really shocked her. Her husband had just one hand.
He was the one pretending to be the injured friend.
We always find it easy to love those completely okay. We don't like staying with people who are disable or are not healthy.
---
---