Leo's Good Deed
source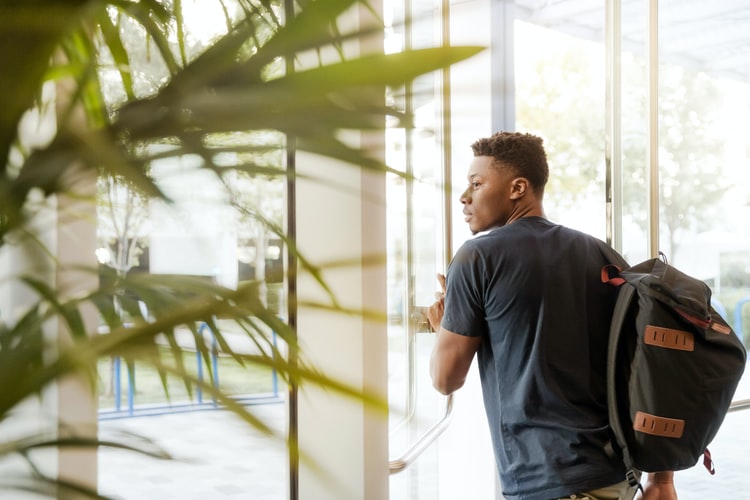 Leo lost his parents at the age of 18. He was all alone taking care of himself. He did some little works to survive.
Leo was in his final year in college. Leo was the one providing for his school fees and other needs.
One day, in the college an announcement was made. "The final exam is coming up and you have to pay for the exam fee before you can write this final exam."
Hearing this, Leo was worried. He don't know what to do, because he don't have enough money to pay for the exam fee. He was sad and not happy.
"So I'm going to miss this final exam and I'm not going to graduate." All this were going through Leo's mind.
A week before the exam, Leo was coming back from a road walk. He saw a wallet on the ground. "It might have fell off from someone."
Leo opened the wallet to check what was inside. He saw some money, credit card and some business cards. Leo was not thinking of taking the money inside the wallet. He was a good boy that had good home training.
Leo brought out the business card and called the number written on it. A man picked the call and directed Leo to come to a company.
He went to the company to return the wallet to the owner. Leo got to the company, it was a very big company.
He entered the company and spoke with the receptionist. He showed her the business card and told her he was looking for the owner.
The receptionist directed Leo to an office. Leo entered the office and saw an elderly man inside.
"Take a seat please." Said the man.
"Thank you sir." Said Leo, as he sit down. "My name is Leo, I was coming back from a road walk when I saw this wallet, I decided to return it to the owner." Leo said.
"Oh thank you very much. The wallet belongs to me, actually I was looking for it. Thank God you brought it back to me, I'm so grateful." Said the man happily.
Leo gave the man his wallet. The man promise to reward Leo for his good deed.
"What do you want in return. I insist you request something." Asked the man.
"All I want is some money to pay for my final exam fee." Replied Leo.
"Don't worry, I will give you the money." Said the man.
The man opened his briefcase and brought out some huge amount of money, he gave it to Leo.
"Here is the money, take it." The man said.
"Thank you sir, God bless you." Said Leo.
Leo left the office and went home. He was very happy. The money for the exam fee was complete.
The week for the exam came, Leo paid for the exam and he wrote his final exams. He graduated and was happy with his life.
---
---