Butcher House
source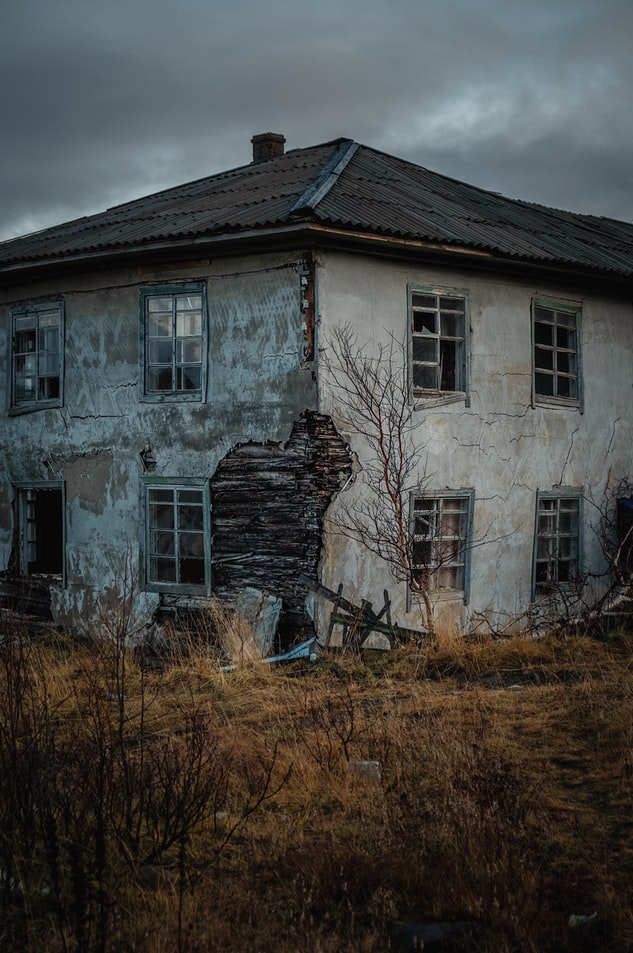 It all started in an old abandoned building on our way home one night. We decided to stay at this butcher house since nobody is staying there. We decided to spend the night there.
Thousands of people were killed in this abandoned house but they didn't bother, they didn't know what they were getting themselves into. It was so late that night, they decided to check around the whole house. They shared themselves into two teams. Horrible things happened in the abandoned house, the walls painted with blood and smell of death.
Suddenly, they saw a man holding a knife, he was covered in blood.
The man chase all of them until they were tired and couldn't run any further. The boy killed all of them slowly, he sliced them with his knife one by one. They couldn't hear each others scream. That night one of the teenage boys went to check what's holding the other boy so long to come back. He went searching for him around, there where blood everywhere on the walls and all he could feel was fear and then he screamed so loud but no one came.
He couldn't sleep that night, he was vigilant all through the night but all of a sudden he got tired and fell asleep. Later that night, she heard footsteps approaching in distance and he couldn't see no one again.
All of them died. Everyone was killed slowly by the man and their guts were ripped out of them.
In your life, never go there again. Don't go to place were you will never be seen again.
---
---