Wow... The Steem Keychain is RIP! 🧙‍♀️🪦🪦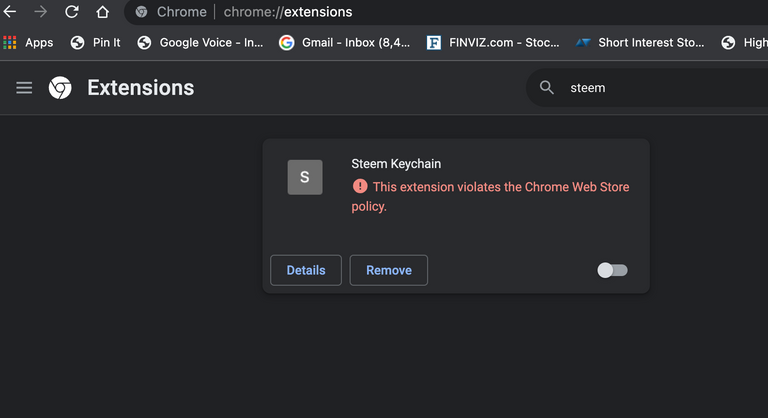 I'm still not exactly sure what happened...
but it must've been pretty bad!
Tonight I simply tried to lease out some STEEM on DLease, like I always do every week or two, however when I clicked the Delegate with Steem Keychain Button, nothing popped up. 😱 I've already pretty much switched out 95% of my STEEM to HIVE, however the little bit of STEEM I have left I still like to use to earn APRs by delegating while i'm not actively posting there anymore. But tonight delegating became more difficult than usual, since the Steem Keychain function has been obliterated. Hopefully Dlease will fix this and route it all through whalevault soon!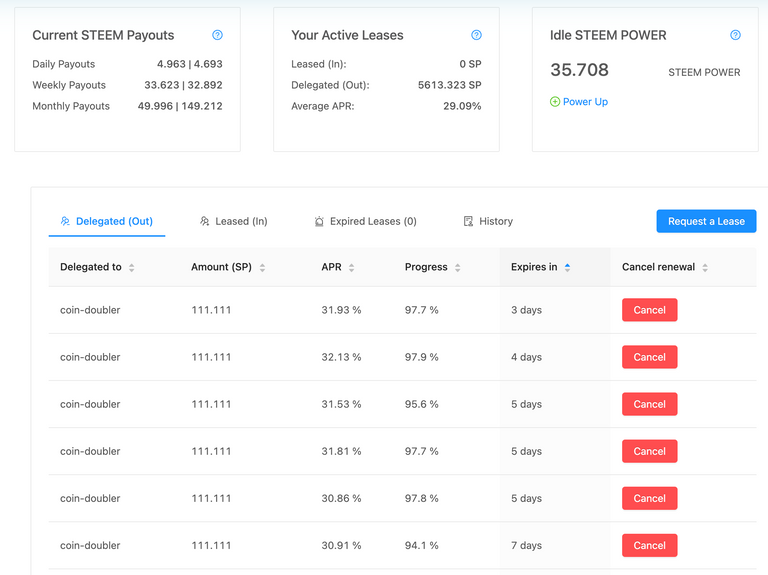 Some of my active STEEM leases on DLease.io!
I'm using Whale Vault now for Steemit, instead of Keychain!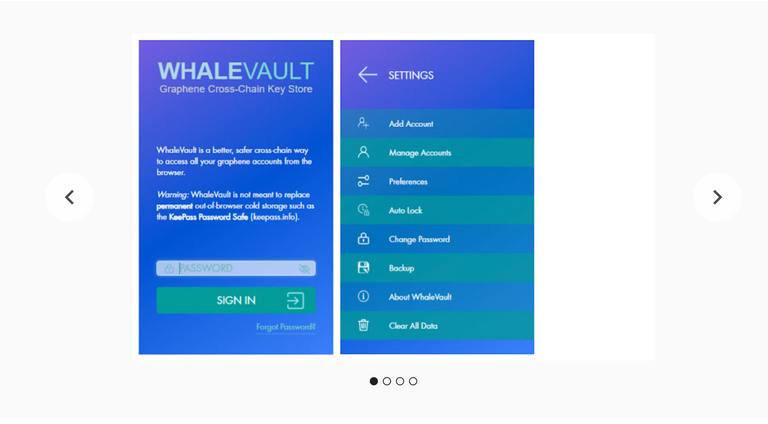 WhaleVault is the best alternative for steemit now, it works with Blurt, Hive, Wax, EOS, and many other decentralized blockchain websites i've never even heard of. Whalevault makes losing the Steem Keychain no big deal, except for the fact that it isn't set up for using dlease!
I still wonder what happened with the steem keychain to get Google so up in arms about it?
After doing a little digging around the Chrome Web Store, all I found was this scary looking message associated with the now defunct Steem Keychain app. It says remove Steem Keychain, so I did! If you haven't removed yours, I suggest to remove it right away, who knows what's going on underneath the hood of it! Google takes our security very seriously, so if they say STEEM Keychain is violating a policy, then it must be for malicious reasons and there is no use to take the risk and keep it installed!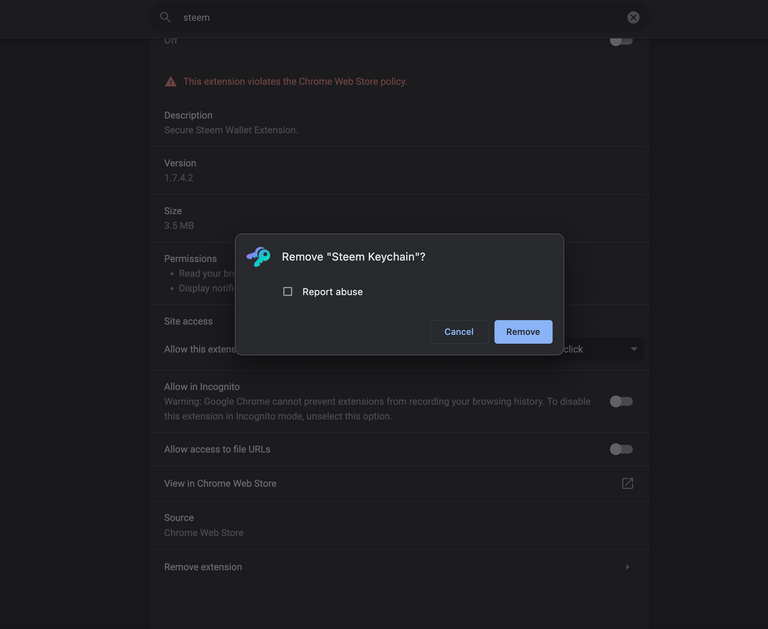 For some reason unbeknownst to me, the Steem Keychain Violated the Chrome Web Store policies?
I wonder which policies Steemit violated? Well the good thing is that the Steem Keychain is gone now and that means Steemit can't violate any more users.
Another thing to note is that the HIVE Keychain is still available on the Google Chrome Web Store, so we know that the problem isn't something to to do with our blockchain level building blocks, so rest assured Hiveans, it's probably something more to do with Justin Sun and Steemit Inc, and nothing that should concern HIVE. I really like using HIVE Keychain, especially with peakd.com, so if the Chrome Web Store ever took that away it would be a really big blow, so hopefully HIVE learns from Steems mistakes and doesn't let history repeat on the Chrome Webstore. This is another reason why HIVE is far superior to STEEM, because Steem can be HIVE's test dummy.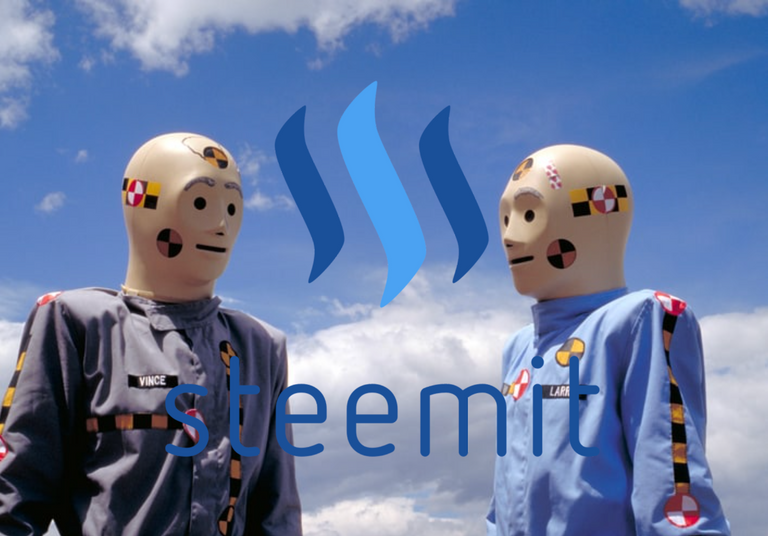 STEEM test Dummy - Just another reason to switch over from Steemit to HIVE if you still haven't decided yet.
If anyone knows exactly what happened with the Steem Keychain, why it was banned from the Chrome Web Store, please let us know in the comments below!
---
---