WoW - Stocks to the Moon! 🚀🚀🚀
Finally some good news today, Fed's putting on the rate hike brakes & stocks take off!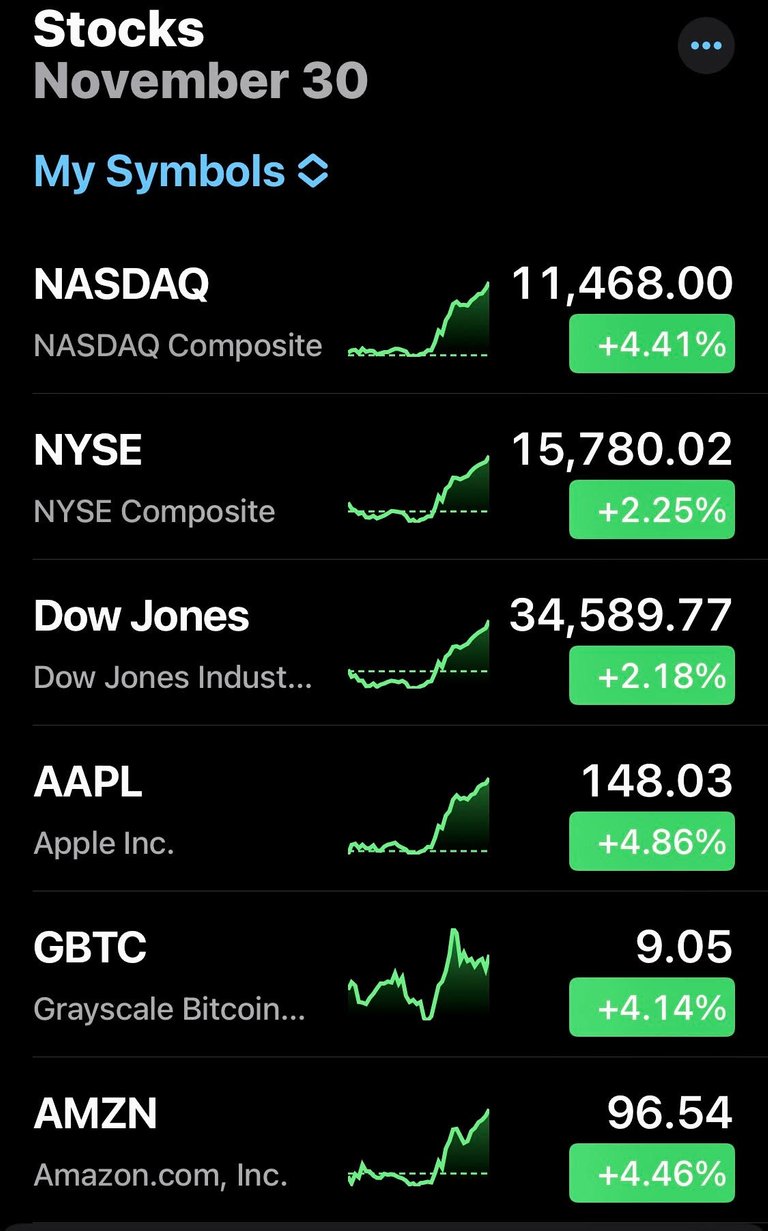 It hasn't been the greatest year for stocks, but I can't complain because days like today make holding stocks worthwhile. Today the stock portfolio is on a big comeback!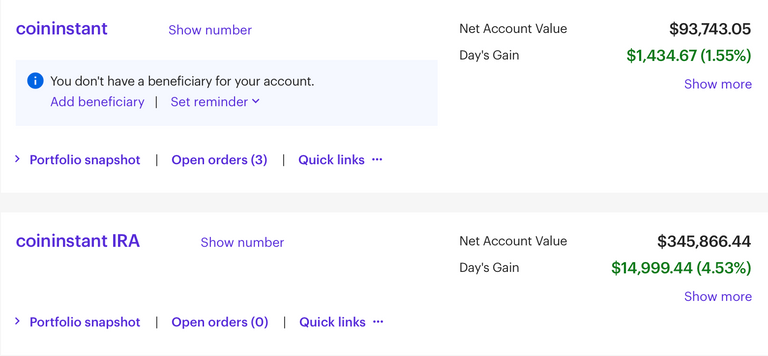 It's beginning to look a lot like X-Mas Rally!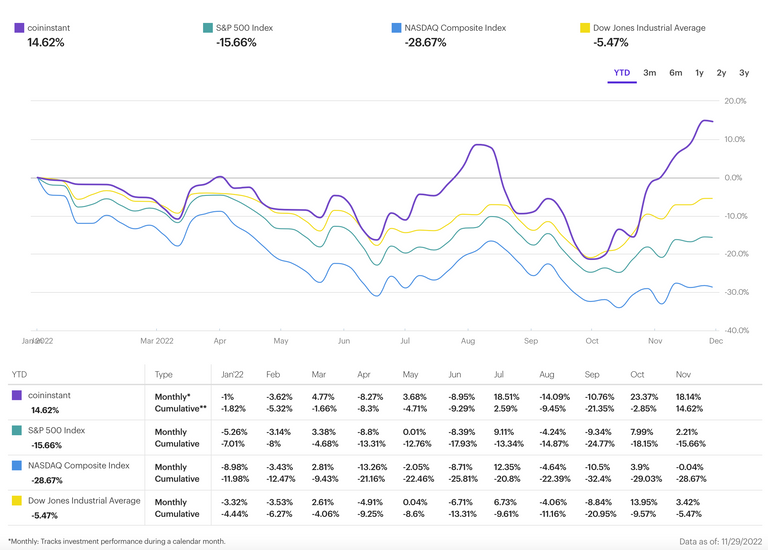 You can see the bad months, Feb, June, Aug./Sept. were the rough times!
My 3-year picture looks a lot better!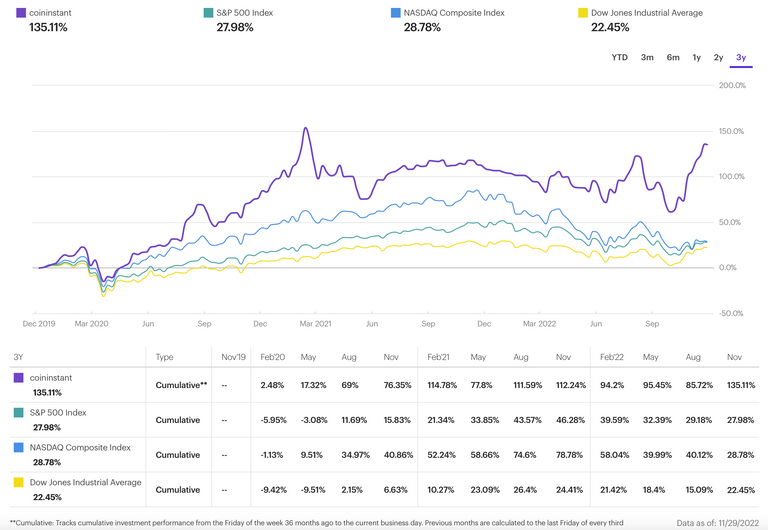 Almost back to March 2021 highs, the lost year and a half in stocks!
This year hasn't been so bad for trading as I've managed to capitalize on the big dips in my favorite stocks many a time.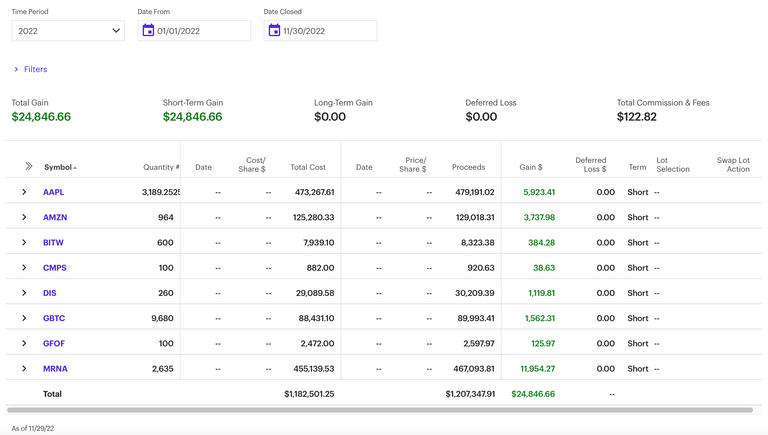 This year I traded $1.5 million, and only paid $211.60 in commissions, wow, that's why I love E*trade, it blows crypto trading fees out of the water.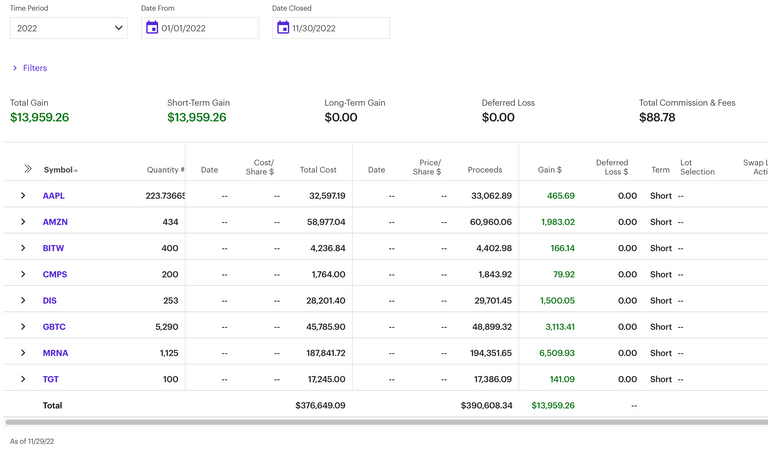 These are my favorite stocks above, AAPL, AMZN, & MRNA are real winners! CMPS (Compass Pathways) is a new stock I've been acquiring, a very interesting Mushroom stock at this price level. Then there's the crypto stocks I still dabble in a little, BITW (Bitwise) and GBTC.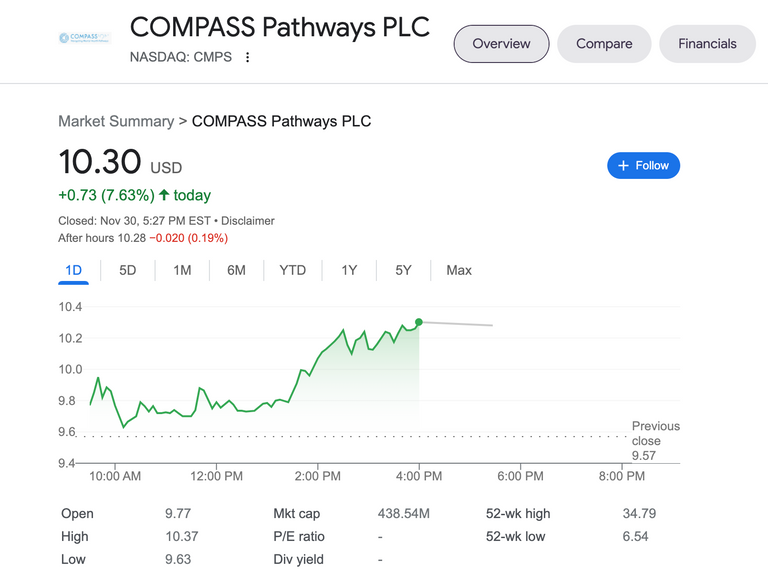 I'm investing a little bit in CMPS because I think it is going to take off next year after medicinal mushrooms become legalized in Colorado and Oregon! 🍄🚀🍄🚀🍄🚀
Apple Dividend Tree! 🍎🍏🍎🍏
Apple is still my favorite stock, one great thing about AAPL is it pays dividends for holding.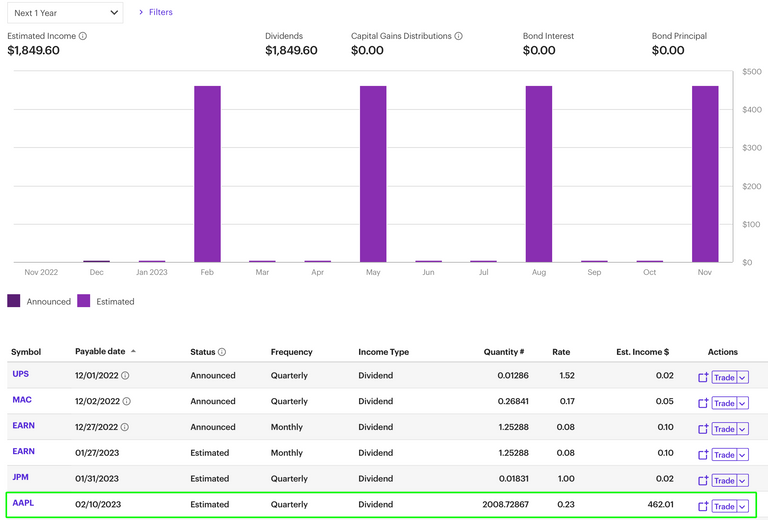 The dividends fall from the sky in the form of more Apples when you activate a dividend drip, talk about literal money tree! 🌳🌳🌳
Overall this year had a lot of ups and downs...
It's funny though, every time it seemed like stock trading was dead, days like today would rush in, and I would remember why I started doing this whole stock investing thing in the first place. Stocks have become a way of life for me, knowing stocks really helped me get into crypto, and then knowing crypto stocks helped me during the bull market.
Hopefully, we have another bull market in 2023 or 2024, I have a strong feeling about 2024 and 2025, however, there's just something about 2023 that tells me it's going to be a good year too. Somehow I have to get my portfolio up to a million and beyond, and participating in another bull market will be the best way to reach that big goal of mine. Every year I do a portfolio update or two, so fingers crossed that my next update will be even better as I get closer to my goal.
---
---