Winter Weather Storm Hitting Hawaii!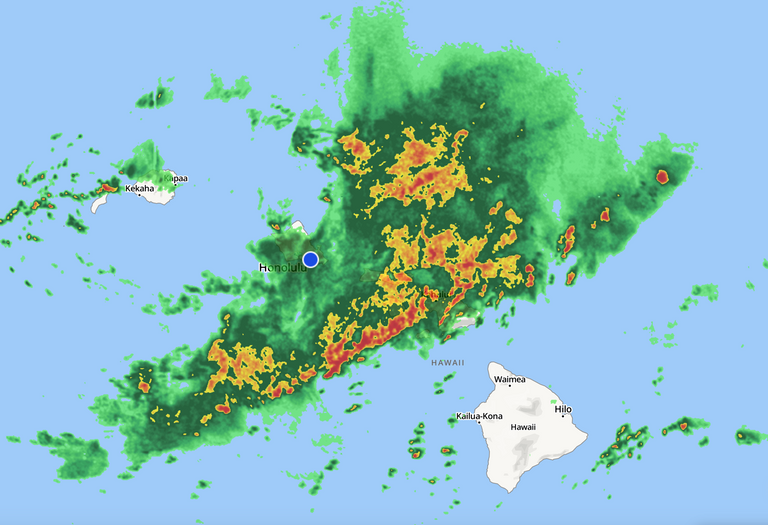 AI just called with a flash flood advisory Asterix, heavy rain & flooding Asterix, stay out of low-lying areas Asterix, look alive, and don't drown!
So much for going outside, it's been raining Cats and Dogs all day with 80-mile-an-hour winds reported to be hitting the Haleakala crater up above my town.
The sky is filled with deep roars of thunder and intermittent flashes of lightning, the ground shakes as it feels like a war going on outside. Today is not a nice day to be living in paradise unless you like to stay indoors.
At least the electricity and internet are still up, that's a plus, however, you never know when your last web page or internet movie will stream will give up when the weather gets like this. Winter storms aren't so bad until the power goes out, once that happens the real boredom sets in, let's hope this Christmas doesn't come to that.
---
---