What would I do with one million HIVE? 💰💸🐒🍌🤑🌈
Monkey see monkey do...
Everyone else is posting about what they would do with one Million Hive, so it made me wonder too... 🙈 🙈 🙈 🙈 🙈 🙈 🙈 🙈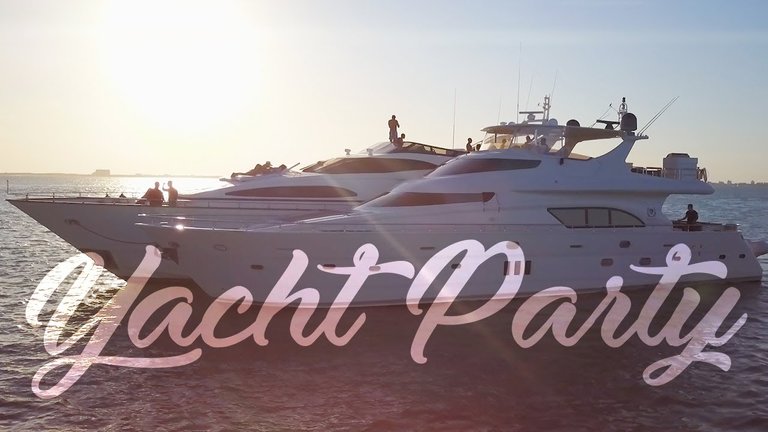 Image Source:Mega yacht party Video!
If I had 878,000 more HIVE, bringing me to one million hive!!
At first thought I don't think I would do anything differently, because whatever it was I was doing to get to the million HIVE in the first place, sure would be working the best. I would HODL one million HIVE stronger than ever, like having one million diamond hands clutching those precious HIVE like it was needed to save my life. I'd HODL, because the daily inflation would now be giving me an extra 420 HIVE per day, and it would be really exciting watching the one million HIVE grow to 1.1 million, 1.2 million and so on.
If someone gave me one million HIVE tomorrow, I'd most certainly hold.
1 million hive is a big achievement, and I would set my goal on HIVE reaching 100 dollars per hive before selling any, because then with 100 million dollars there would be a lot more I could do, than with 1 million hive. With 100 million dollars I wold most certainly buy a giant mansion, with maybe 12 Lambos inside, and all the amenities. I'd buy an island, probably become an inventor, and invent a way to get food from amazon.com to your microwave using the postal system, and a vast network of tubes.
I'd buy a city at sea... and call it Coininstapolis! lol 🤣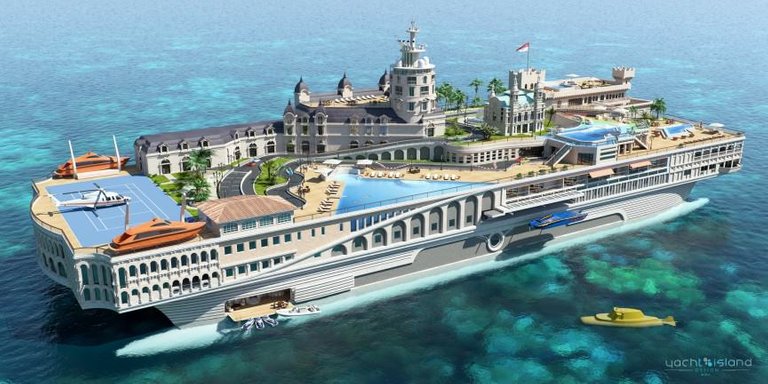 Source:A-City-At-Sea-Mega-Yacht for me please!!
I would buy a rolodex full of yachts, and attract a bunch of new friends hang out with, we'd play games like, steal the key, where everyone tries to slip me mickeys and rummage through my stuff looking for the secret key that unlocked the remaining million HIVE. It would be a nightmare because I would never know who was my friend, I'd be totally paranoid, and would probably have to hire security to stay with me 24/7. Every girlfriend would be a suspect, I don't know how I would sleep at night. I would be even more lonely than I am now for sure with 1 million HIVE.
It's called Desert Greening Silly!
The process of turning deserts into forests.🌈🌈🌈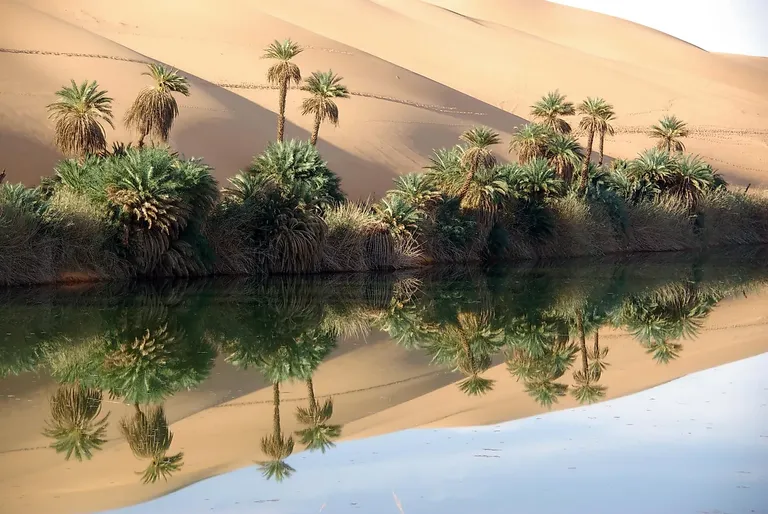 Source: https://www.worldatlas.com/articles/can-a-desert-turn-into-a-forest.html
After realizing this new problem, of being super rich, I think I would spend my remaining time trying to figure out how to dispense of this million hive. I would throw contests, give aways, and most likely donate a giant portion to the3 Salvation Army, and the Red Cross. I would go around to poor countries and build them wells and water de salivation plants. I would get some pipes and connect them from places that have too much water, to places in droughts that have no water, and make the deserts turn into big green forests. I would plant 10 trillion trees if I had 1 million HIVE. I like trees anyway, but I would have enough money to irrigate the deserts, and turn the world into a greener better place.
That's my entry to to the weekly prompt of the Hive Naija Community on the Question:
"WHAT WILL YOU DO WITH 1 MILLION HIVE?..." Special thanks to @starstrings01 for coming up with this fun topic: I hope I win the 1 million HIVE yay!! Thank. Haha
---
---