Whole Rangale of Deer!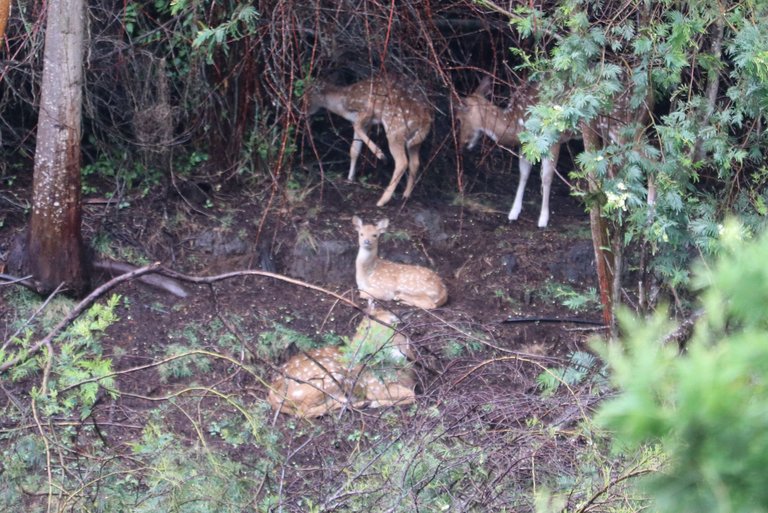 I've been seeing these wild deer in my backyard a lot more lately. It looks like the whole herd showed up to take a bath after the rain. It seems like they are protecting the little Fawn, every time I snapped a shot they would all look around and check the surroundings, always keeping one eye on the Keiki at all times.

This must be one of the safer areas for the deer, a little farther down the mountain I've been hearing a lot of gunshots lately, so I think they were flushed out to my area. Since Deer Venison is a prized meat on the islands, deer hunting has become a big sport, but after observing these deer, I don't think deer hunting really would take much skill. Each photo I take could have just as easily been one hundred pounds of meat, but i'd rather just leave the deer alone and save them for photography instead. Maybe if I were ever starving and broke I would hunt a deer, but until that day comes these deer found a nice safe spot!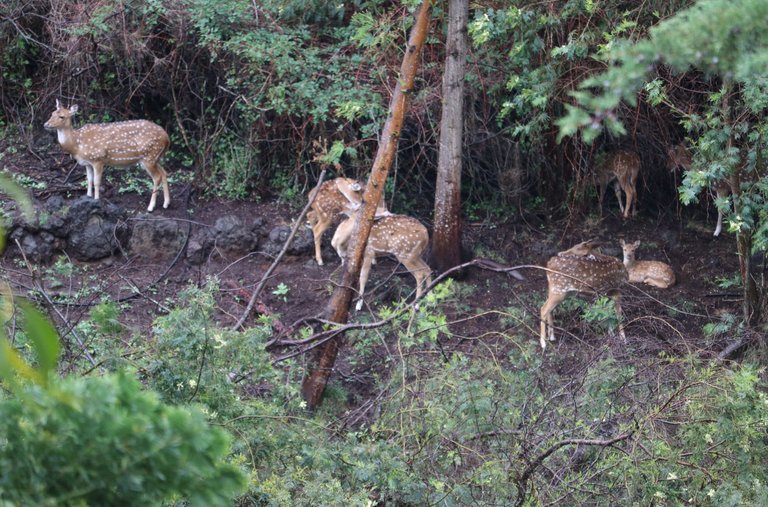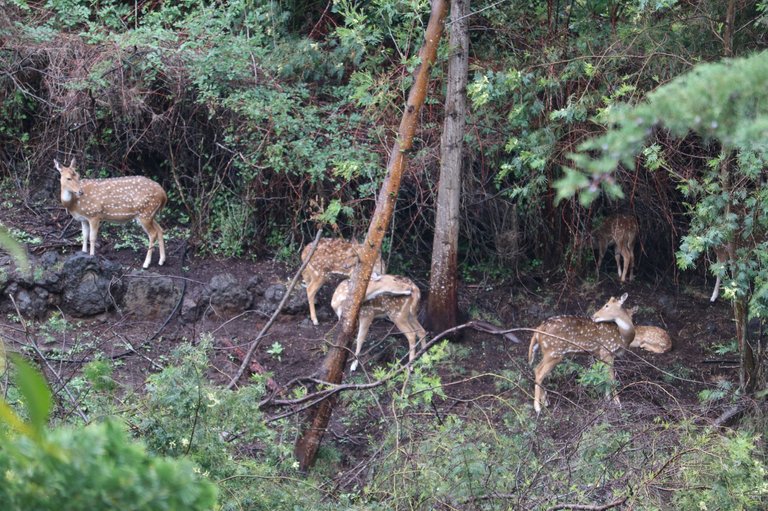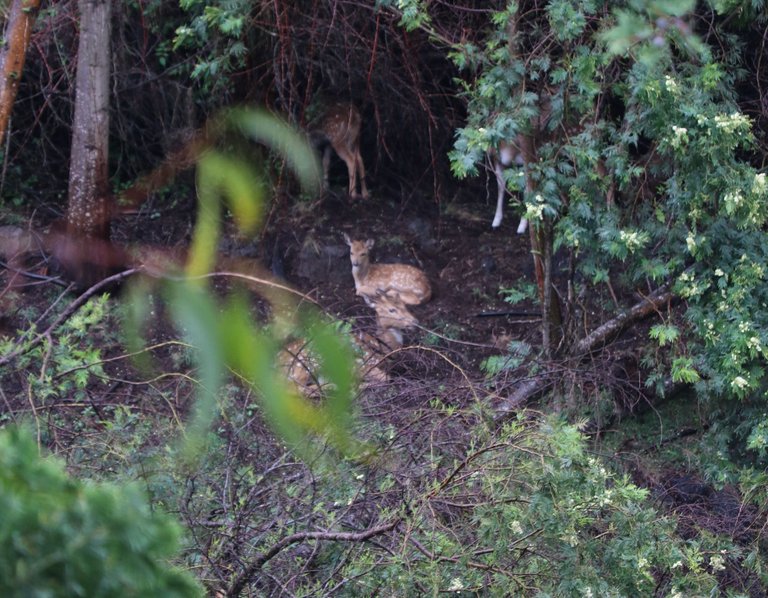 ---
---