The sun peeks through the darkness! 😶‍🌫️😶‍🌫️😶‍🌫️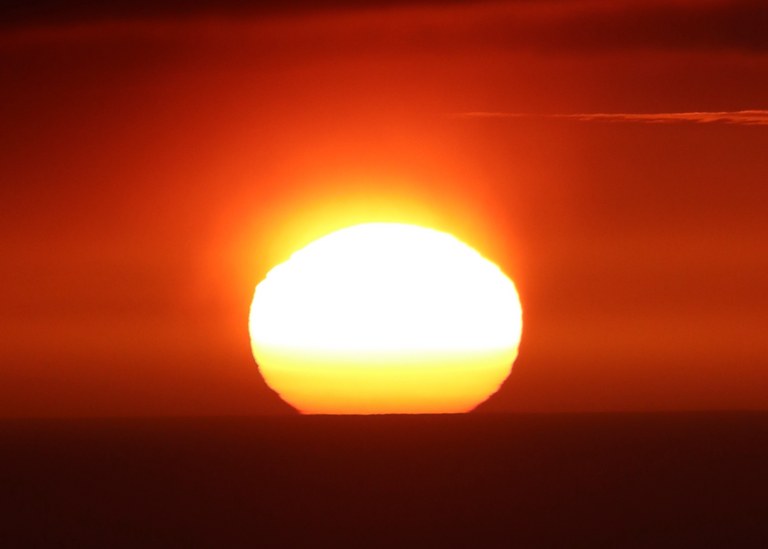 As the storm blows past, the sun peeks down!
This is the first sight of the sun I've seen in days! The best angle to see the sun after a big storm is sunset time. For only for a brief period of time, the sunset is our beacon of hope and light after the storm. This weekend the state of Hawaii experienced our first winter storm, with very high winds with rain, raging rivers, and cold. Two nights ago the power went out, so I haven't been able to get online from my computer to post in days! When the electric finally came back online, the water company decided to shut off the water due to "Lots of leaks in the lines!" So I'm roughing it for now, waiting for things to come back to normal.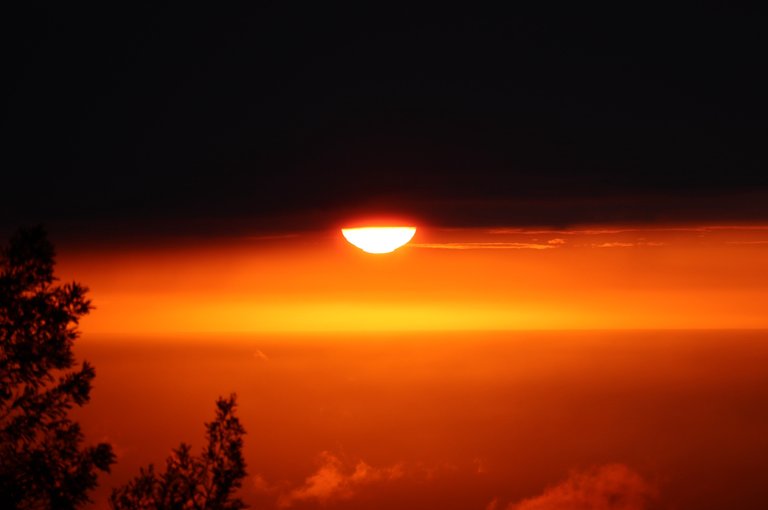 One positive outcome of this storm...
A few trees fell down right in from of my house here, and it really opened up the view!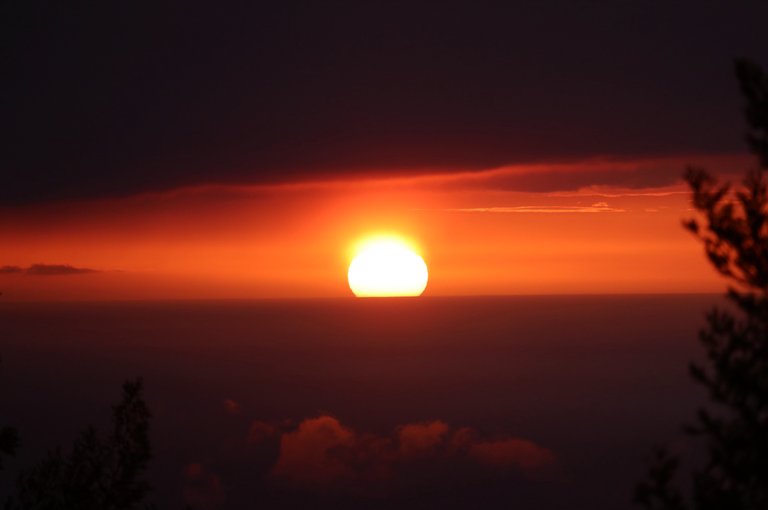 As the sun sets, the sky changes from an Orange Red to Purple!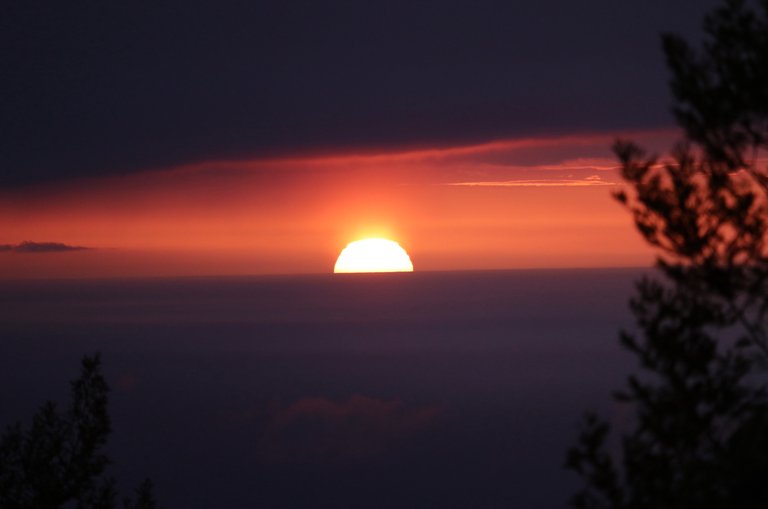 I'm not sure what's causing this Halo over the sun, maybe mist, maybe fog on my lens? Whatever it is, it sure looks mellow!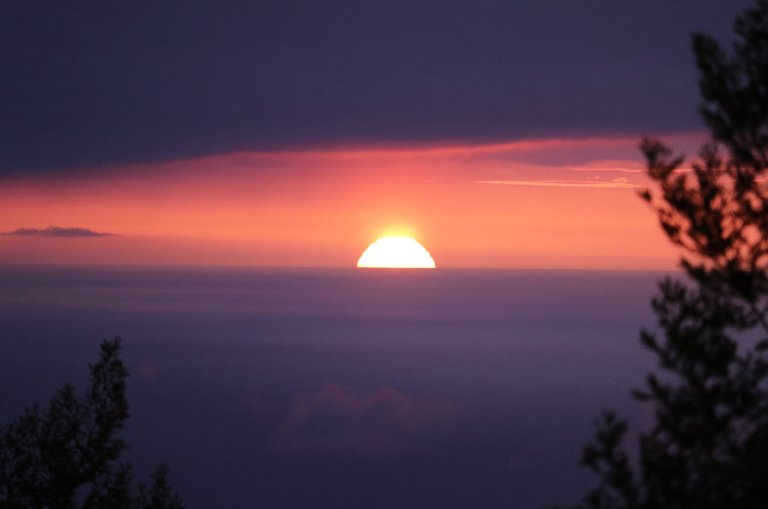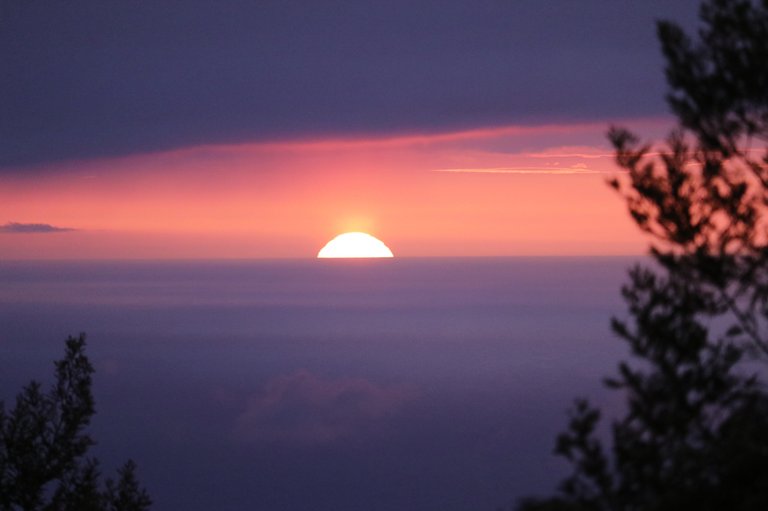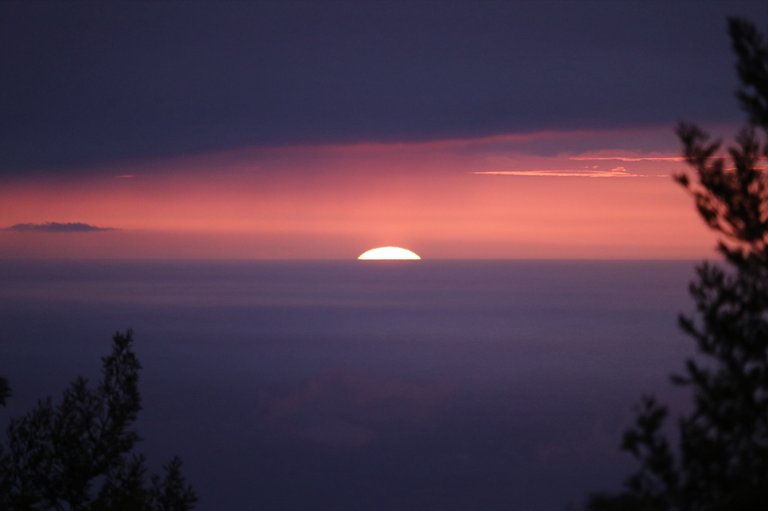 Good Bye Trees!
After every storm, losing trees is the hardest part!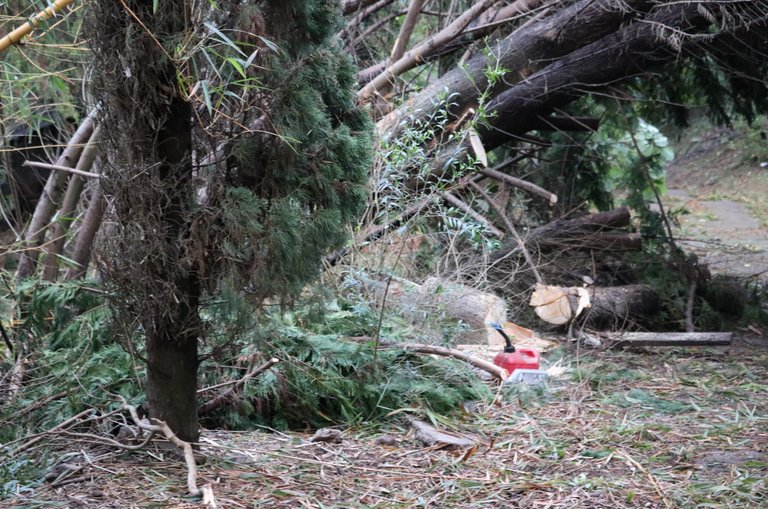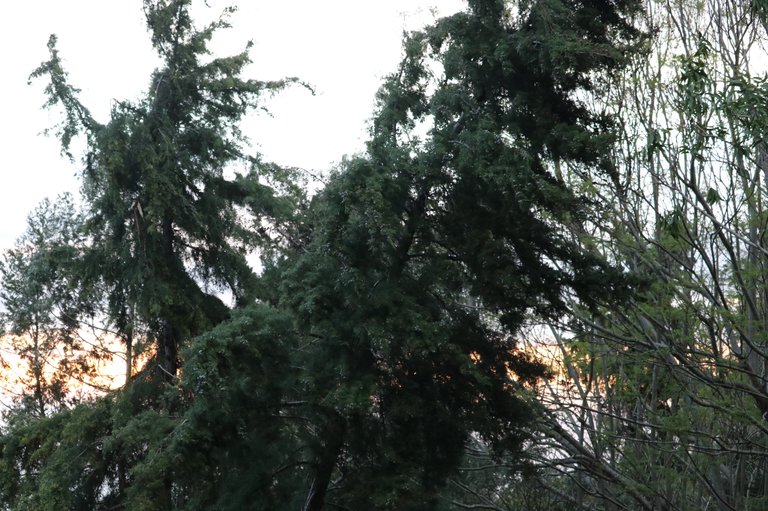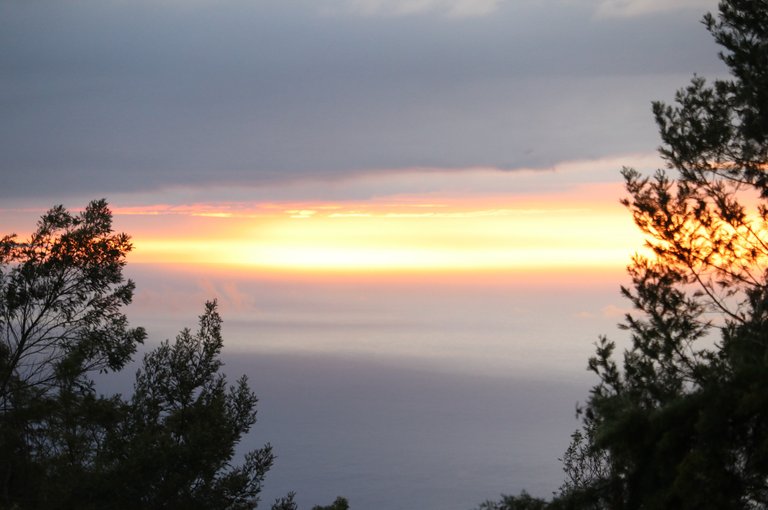 https://mauinow.com/2021/12/07/aerial-reconnaissance-state-of-emergency-proclaimed-for-maui-county-following-storm/

---
---