The HBD Peg's Working like a charm! 🍀🍀🍀

HBD is at 1.05, it's no longer profitable to do the conversion!
The Free Money Ride is Over, until the next HBD pump that is. Now we'll see if HBD can hold over a dollar, that's the real test!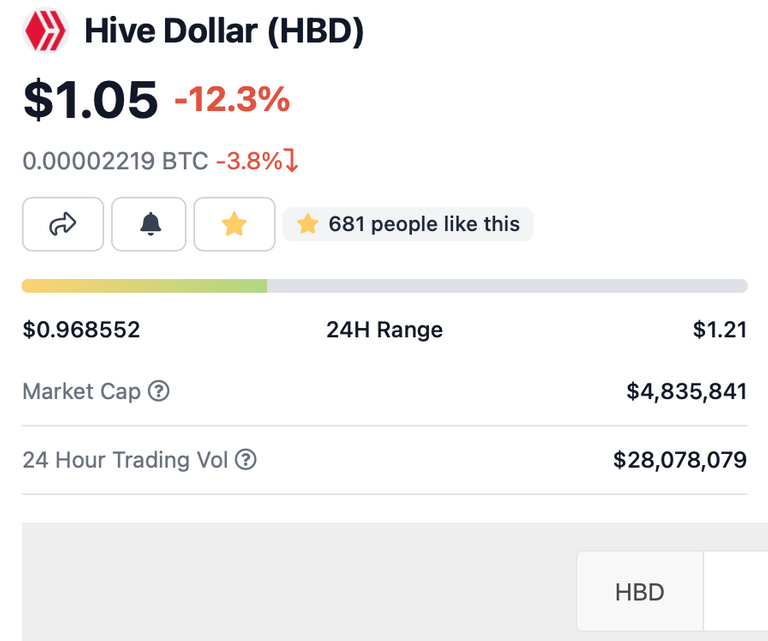 Wow that was a really big dip last night, all the cryptos got recked. I think this happens every once in a while as the "Huckexchanges" need to clear out all the over leveraged noob crypto traders. Once they're liquidated, the pump usually continues until the music stops again. If this bull market is for real, then crypto should bounce. If the cycle just ended, then look out below, it's all over! I hope not, things were just starting to look up, however that's when the the bears always strike, when you least expect it. Fingers crossed the cycle will continue to the moon, just not for HBD any time soon from the looks of it. 🤞🤞🤞
HBD Price Chart!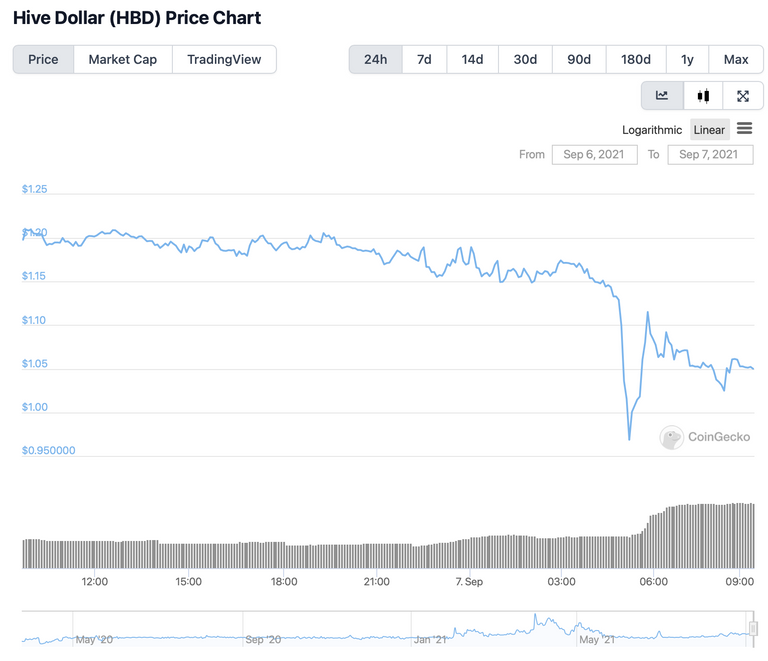 ---
---