The Fed walking a tightrope! 🐘🎪🔥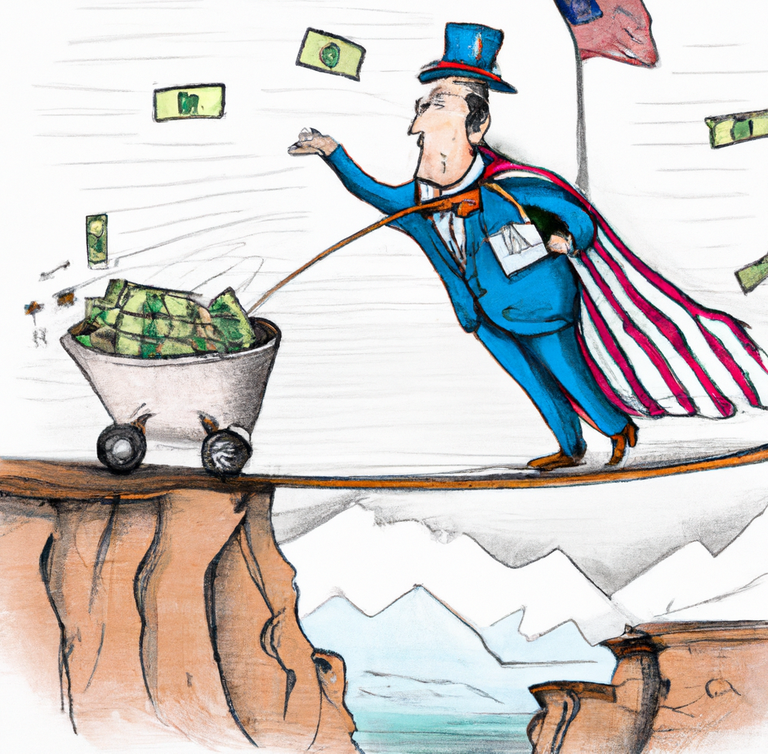 Image Source: The incredible Dall-E2
The US Federal Reserve just raised the interest rate by another 50 basis points in an effort to curb inflation and address the current economic downturn that kicked off when the US officially went into a recession last summer. The decision which was announced yesterday sent the benchmark interest rate to the highest level in 15 years, sending stocks, crypto, & other asset prices plunging over the cliff of worry as more inflation fears were re-ignited.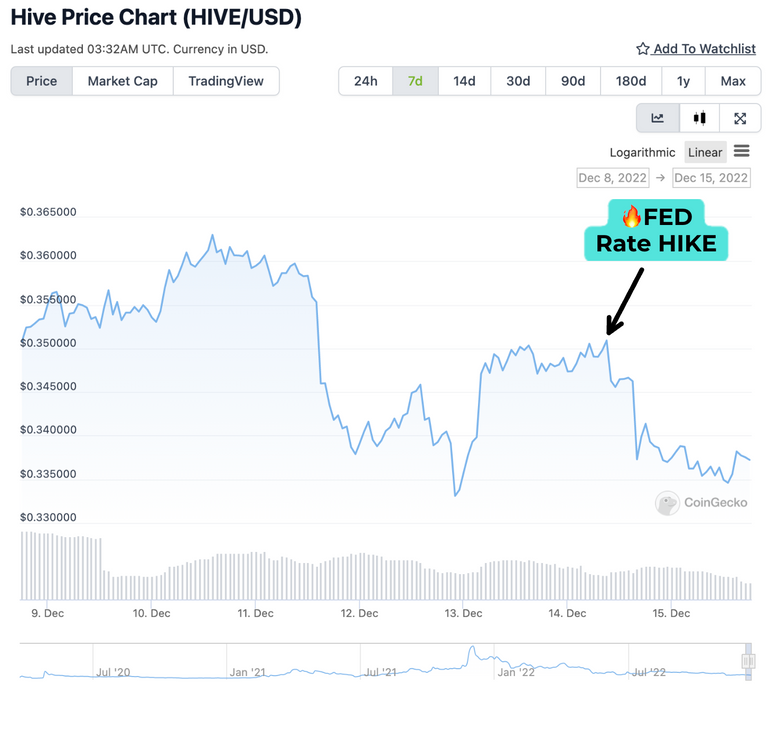 The chart below shows all the US Recessions in the past since 1970, with the latest one beginning in the summer of 2022!


Source: St. Louis Fed
The Fed's delicate balancing act!
According to Federal Reserve Chairman Jerome Powell, the decision to raise rates was not taken lightly, as it is a delicate balancing act that must be carefully considered in order to avoid damaging the economy further.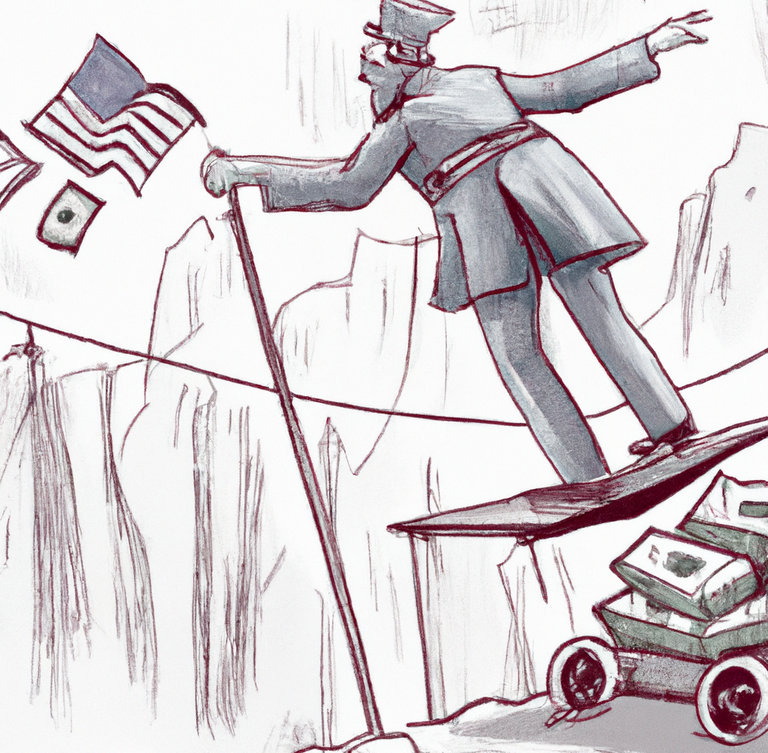 Image Source: The incredible Dall-E2
"We are walking a tightrope between the need to support the economy and the need to address rising inflation," Powell said in a press conference.
The decision to raise interest rates comes as the US economy continues to recover from the impact of the COVID-19 pandemic. While the vaccines being rolled out have helped to bring the pandemic under control, the economic recovery has been "shotty", with some sectors experiencing a rebound while others continue to struggle.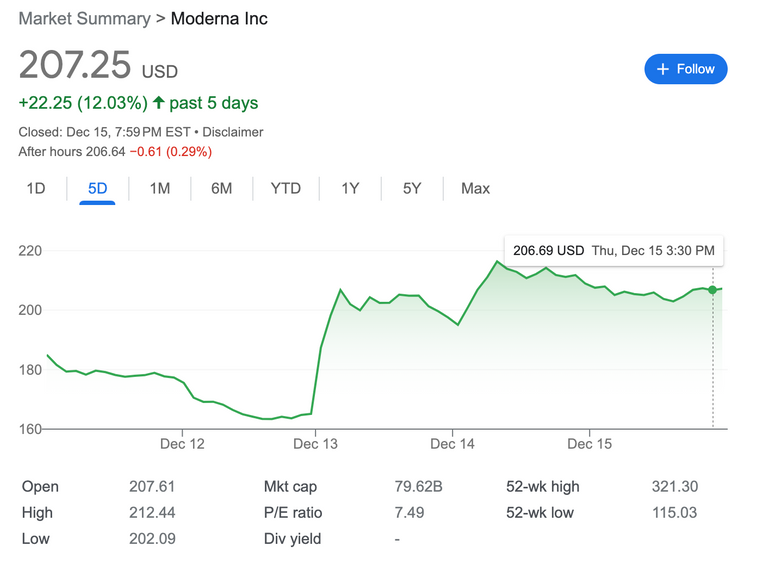 The Federal Reserve believes that raising interest rates will help to curb inflation by slowing down the rate of economic growth and reducing the demand for goods and services. This should help to keep prices from rising too quickly, which can be harmful to the economy as it can erode the purchasing power of consumers.
It looks like the Fed's Policy is working as working to curb prices, as can be seen on this chart below!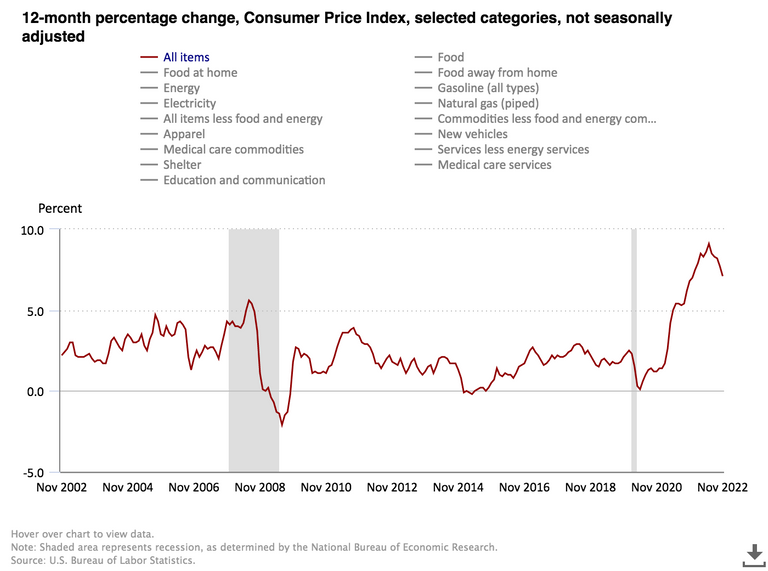 Source: bls.gov
However, the decision to raise interest rates is not without its risks. Higher interest rates can make borrowing more expensive for businesses and consumers, which can dampen economic activity and slow down the recovery. It is a delicate balance that the Federal Reserve must navigate in order to achieve the desired results without causing undue harm to the economy.
Overall, the Federal Reserve's decision to raise interest rates is a carefully calculated move that is aimed at addressing the current economic challenges facing the country. While it may have some short-term impacts, it is ultimately designed to help the economy recover and return to a more stable and sustainable path of growth.
What do you think about the Fed walking a Tightrope? Is the current monetary policy helping or Hurting your economy? If you were in charge would you do anything differently? Please leave your comments below:
---
---