Sweet Sunset In Paradise! 🌅🌅🌅
This was the Sunset view from my deck tonight, it was taken by from Upcountry Maui!
I was having a hard time getting the sun to focus behind those tall KOA trees this evening. I've been meaning to take a shot or two for the Sunset Photography community, but just haven't had a good angle until tonight. I wasn't planning on posting, but saw this Sunset and thought, "O.K. there is my first sunset photography opportunity!" I'm posting in here tonight, however not including it on my HIVE blog because I'm "Taking a break" from there. Haha!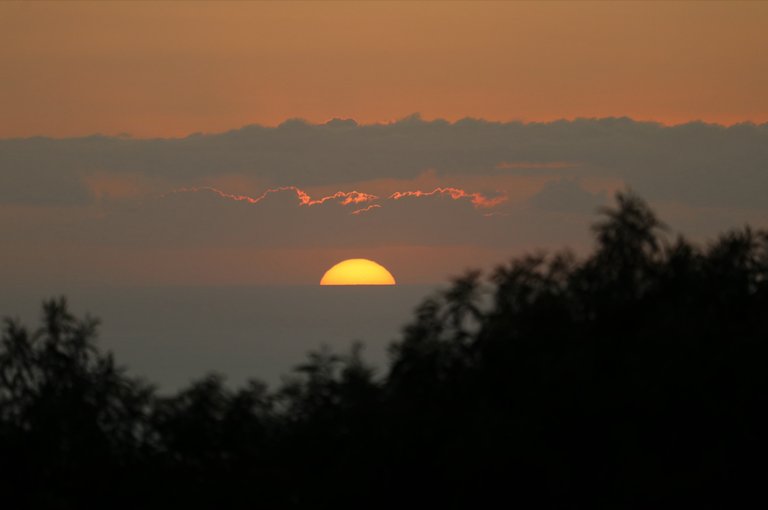 Photo taken 10/01/21 with Cannon EOS 80D at 200X Zoom!
All my trees are finally outgrowing the sunset!
If I really want to take a nice clear sunset pic from my house, I'm going to have to get up on the roof really soon at the rate these giant Juniper and Hawaiian Koa Trees are filling in! I planted these trees about a decade ago, never thought they would reach the sun. My options are either to go up on the roof, or go to the beach, which I haven't done since Covid appeared.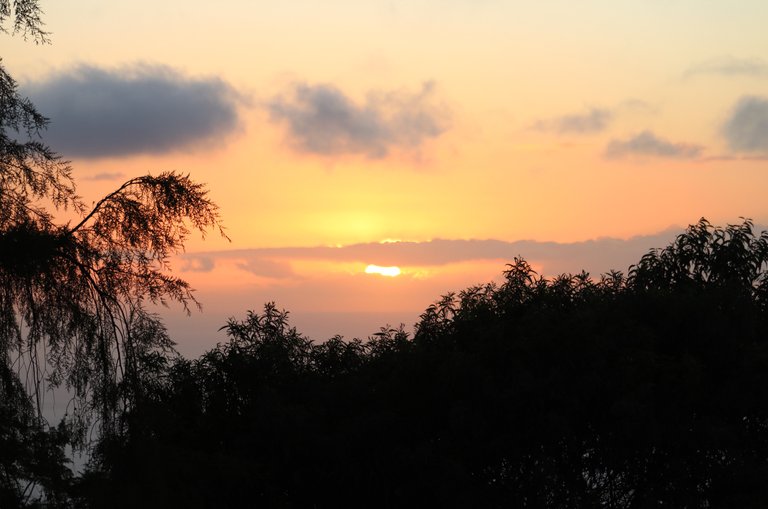 Here's the Sherbet Sky one last shot for the blog!
It sure looks nice and peaceful, but in reality it's a burning inferno out there in space! One man's burning inferno is another man's paradise I guess. Haha!!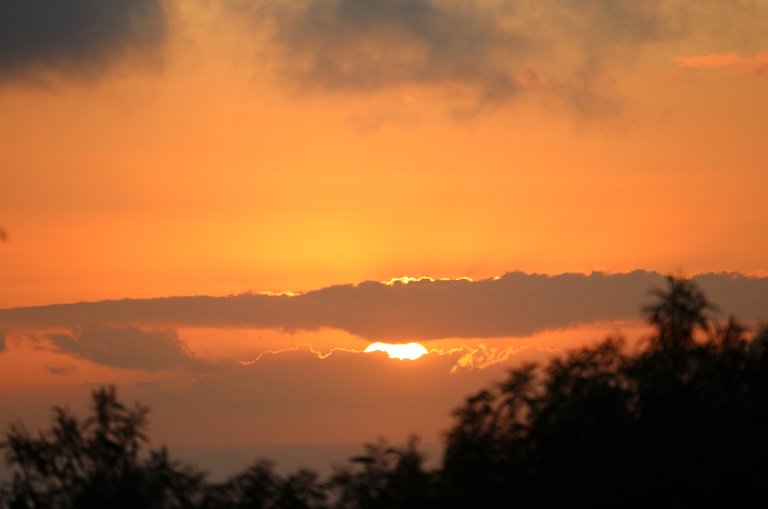 ---
---