Still Waiting for Shiba Inu to hit my state? 😱

RobinHood has one of the slickest charts for crypto that i've ever seen on an app!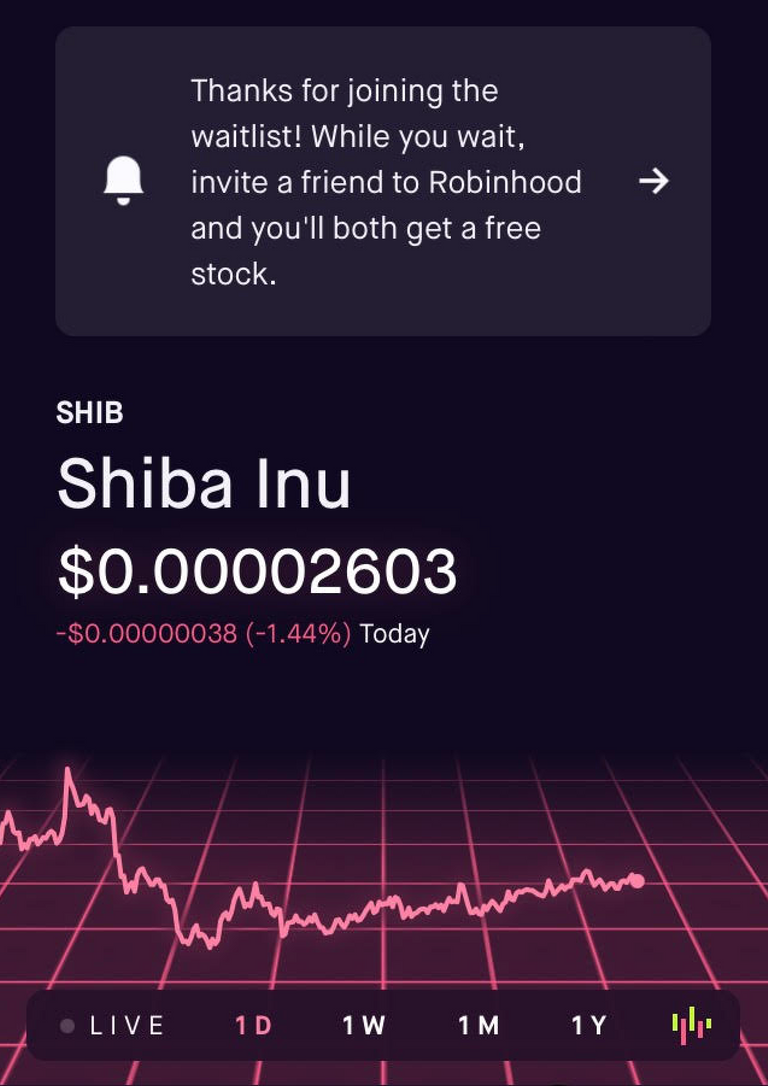 This chart view makes me think Shiba's about to go up! 🍓🍓🍓
Shiba had exciting news this week after it was listed on Robinhood, however when I went to check it out on a phone app, I was disappointed that it still wasn't available in my area, Hawaii! My state's always been backwards when it comes to crypto, nothing ever works well here when it comes out. Sure there are a few apps to use to skirt around the laws here, but for the most part my state is left behind. I was hoping to begin trading SHIBA on RobinHood when everyone else could, but it doesn't look like it's going to happen any time soon.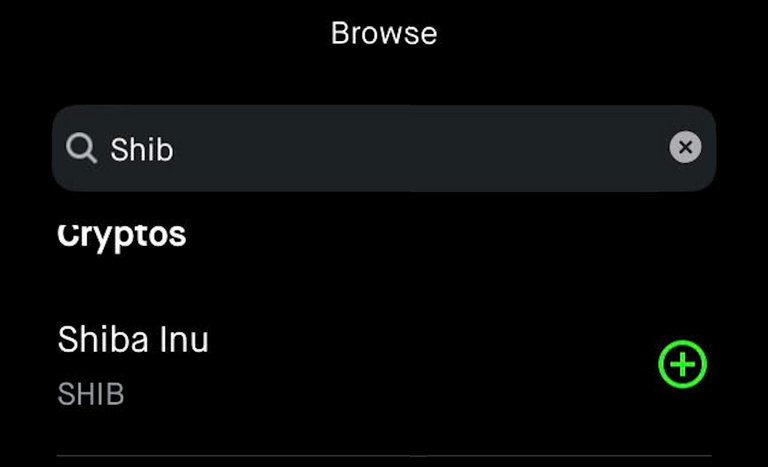 I just like the bright colors and layout of the RobinHood app for trading. It's O.K. that I don't get to trade Shiba on RH yet, luckily I am allowed on CRO, Voyager, and Webull! I buy it all the time whenever I see it on huge dips. Same for DOGE too, it seems like Elon is putting DOGE Coin back into the spotlight with this Twitter DOGE hype, so I just bought a little more. It seems like Shiba bad Doge move somewhat together anyway, either one or the other pumps first, SHIB's been going up, so Elon has to pump the DOGE lol. I like meme coins, I love SHIB & DOGE, & I can't wait to be able to trade them on RobinHood soon too!
Shiba's been going down anyway - Sell the news LOL!
It never pays to buy the HYPE when everyone else does, patience is key. When APE came out and everyone was going bananas over it, what happened? APE dropped. Shiba is the same, it will go up in the long run, but it's possible to sell the spikes and buy back a lot. All the whales do it, and I don't think this trend will change, so with that in mind there is always time to wait to get in shib. Whenever you think, OMG I missed it, don't FOMO and buy, but instead wait for the next dump. The Robinhood pump was pretty pathetic, so next move is to wait for another dip to stock up before the next pump to dump it rinse and repeat!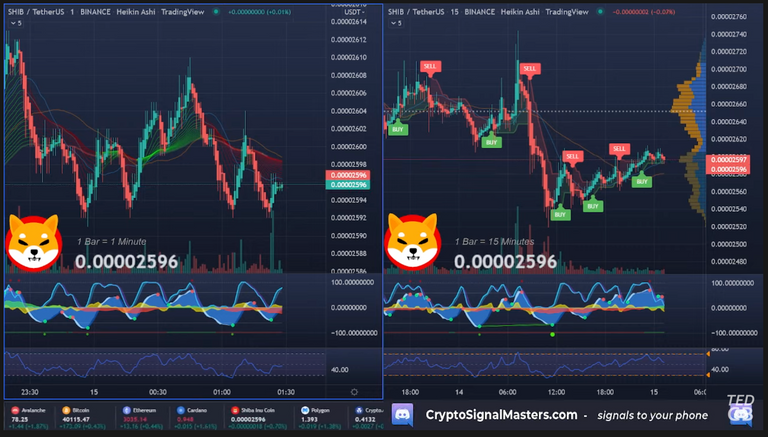 ---
---