Smiley Face Sunset! 😃🦎🌅
#Here's a sunset from last week that you may have missed.
I say may have missed because it's still quite possible you just happened to see this setting, if you were in the right place at the right time, but highly unlikely.
I shot these pics from my deck atop Haleakala. The Hawaiian Koa Trees have nearly engulfed the entire view, so I rarely take sunset pics from there anymore. That night however, I spied on the sky taking a peek back at me, luckily I turned and fired back at it.
This photo, which I haven't even looked back at until tonight, came out surprisingly photogenic for the sun. It looks like the sun is whistling while trying to play coy, like it knows that it's up to something, trying to steal the cookies out from my cookie jar perhaps?
The bandit Sun!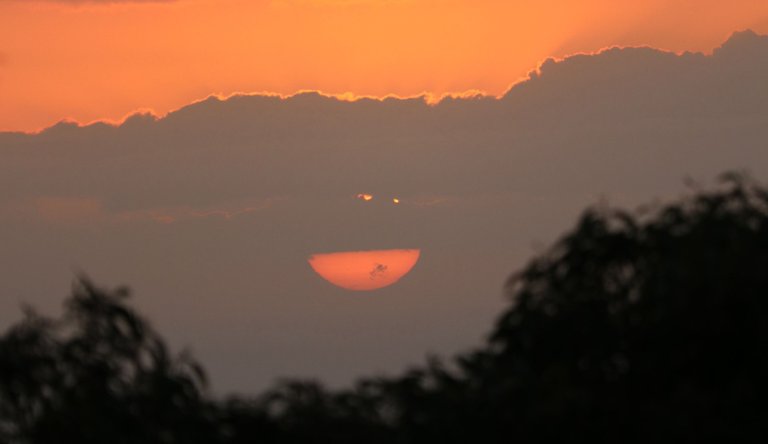 "Put your hands up... this is a robbery!" exclaims the sun, right before he commences to steal the day and shove it into his dark burlap sack before slinking away to that dark retreat in-between day and night. "Well we'll see who has the fastest hands in the West Mr.Sun!", I exclaim as I take not one, two, but three shots of his blazing inferno face, capturing the sun in the act for all eternity to see. All eternity that is, if we can ever escape his heavy cold grip.🤠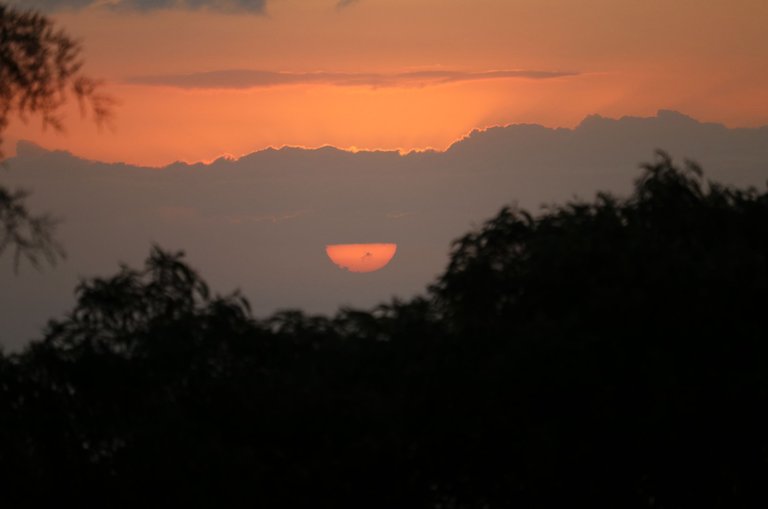 O.K. good night happy sun!
On a lighter note... this is the happiest sun i've ever seen!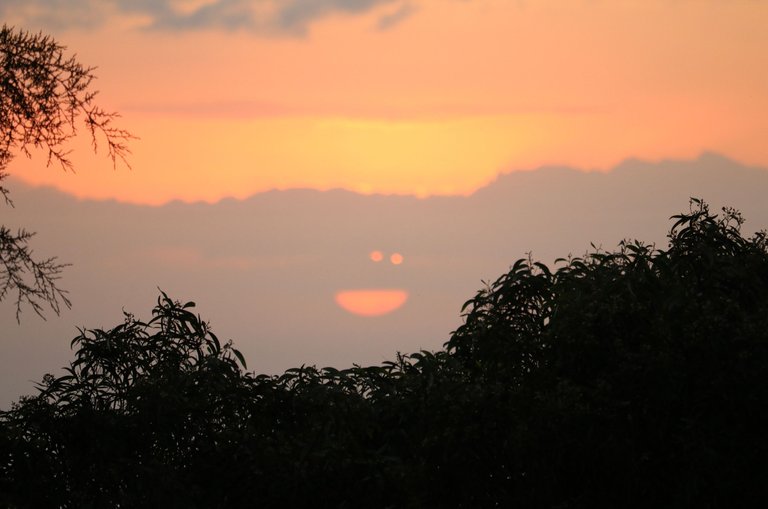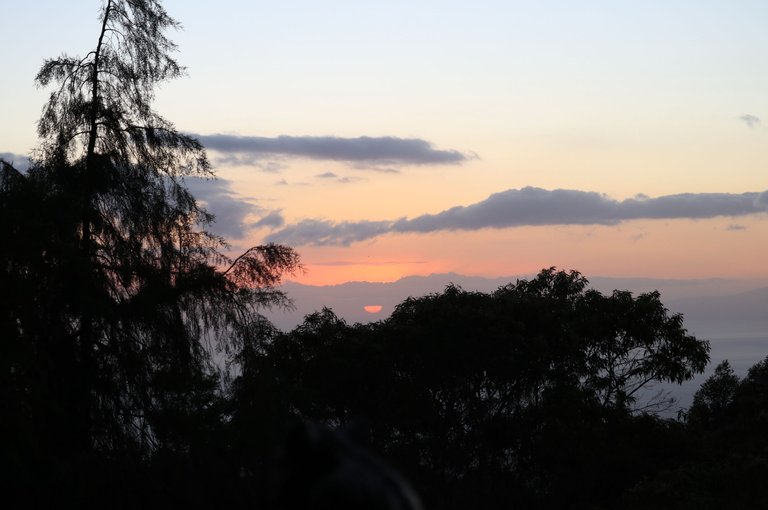 Tonight's "Pheasant Phriend"!
On my way out to check out the Sunset tonight, I saw this big fat ferocious looking Pheasant perching on a a decrepit tree trunk, probably hunting for his feast. There's all sorts of bugs, lizards, and varmints for big birds like this to catch in the backwoods at dusk.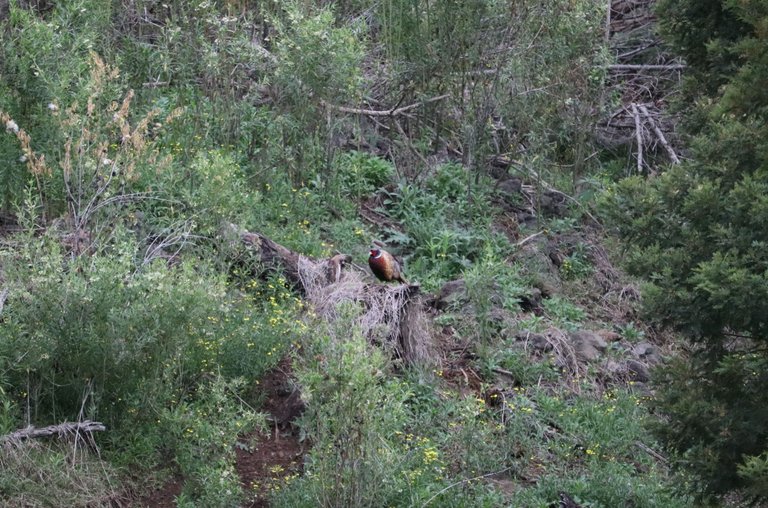 Maui Gecko! 🦎🦎🦎
Speaking of lizards, I caught a close encounter with this Grandfather Gecko clinging to my wall tonight. Photo taken with my iPhone at 2X zoom!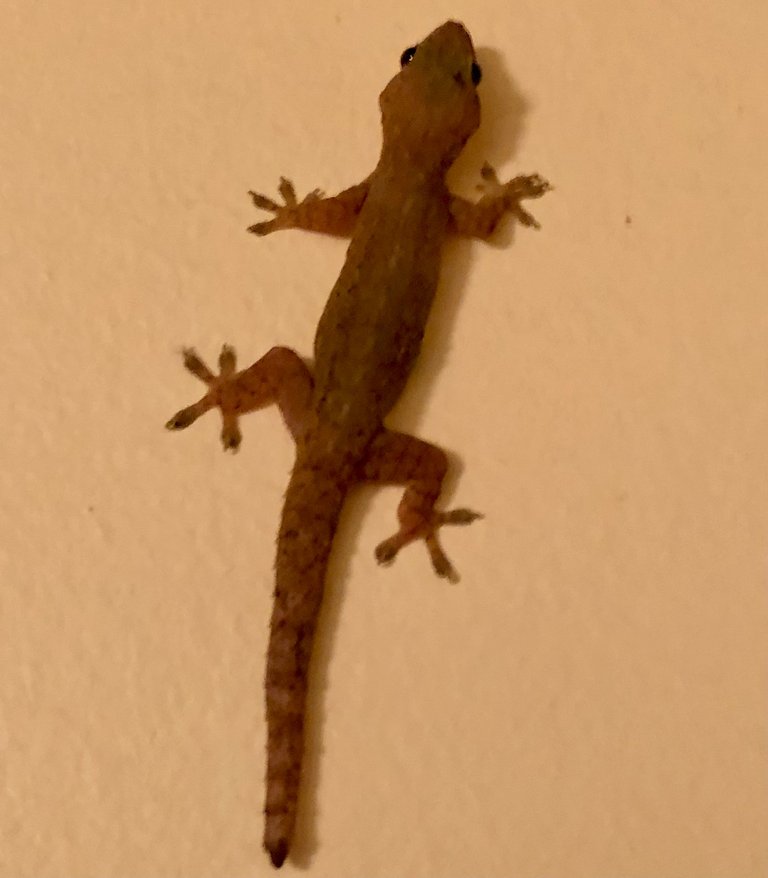 ---
---