Shiba Inu - Zipping past the moon soon? 🚀🚀🚀

Wow... the price of SHIBA just can't be stopped!
It really looks like SHIBA is about to reach the previous ATH, and possibly just fly by to make another impressive ATH! It doesn't seem like there's much resistance left until we reach the top, the previous ATH 3791!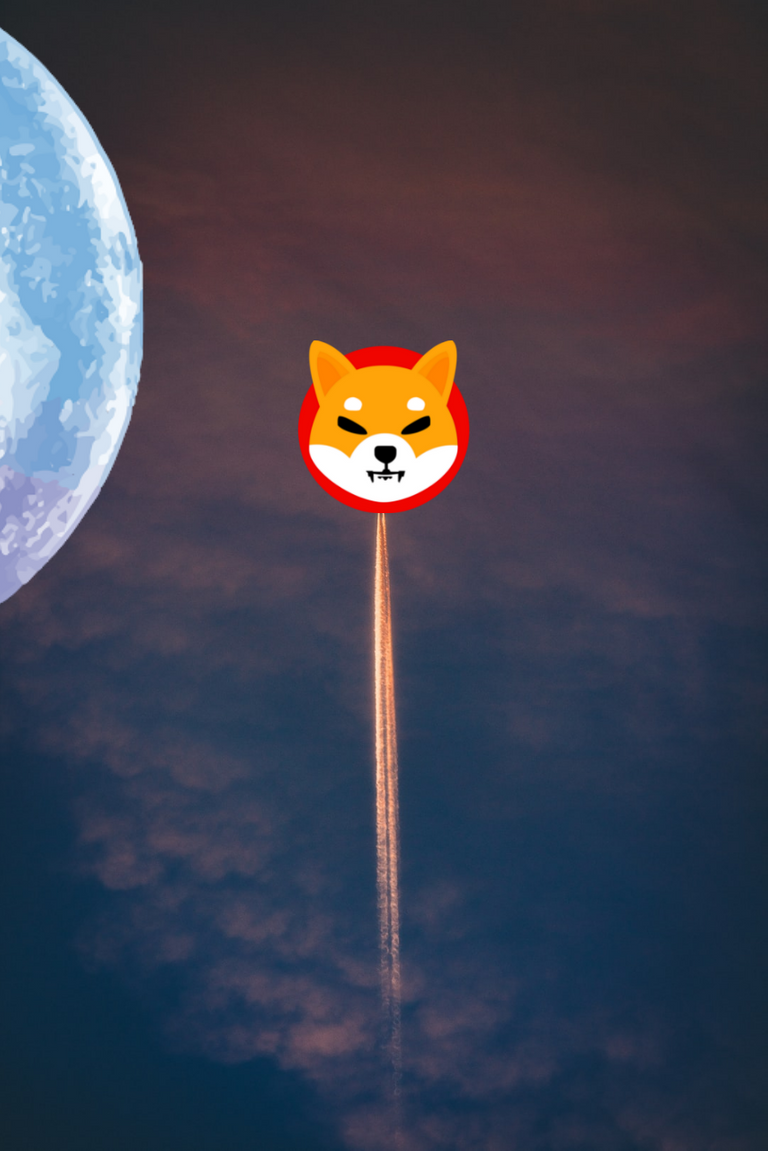 Why is Shiba Inu Pumping?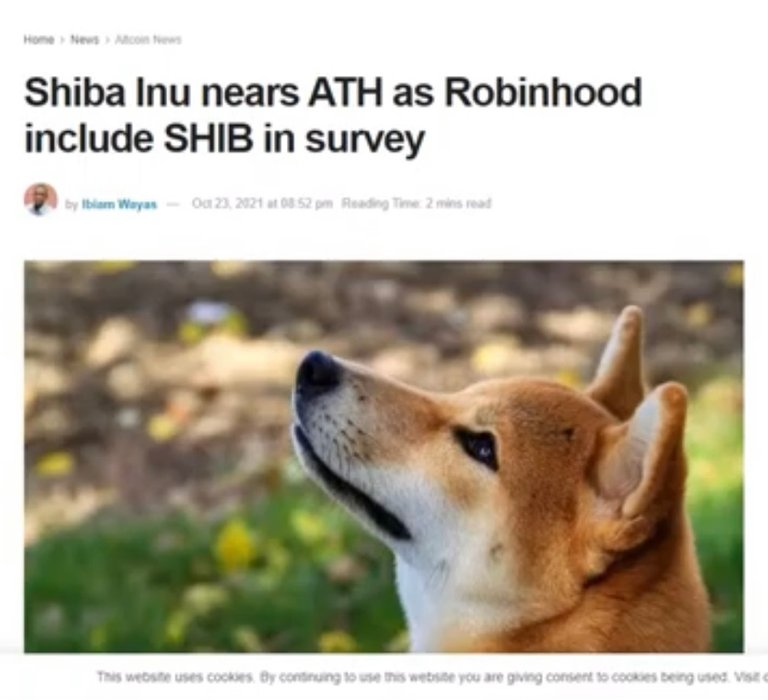 Robinhood listing Rumors have ratcheted up to an all time high! Overnight Robinhood emailed out a survey, and it included Shiba in the questionnaire! Wow, not 100% proof of a listing, but it looks very likely, especially within the next few months. I still think it will be early next year, but any listing will be good for Shiba!
Why is Robinhood most likely going to list shib?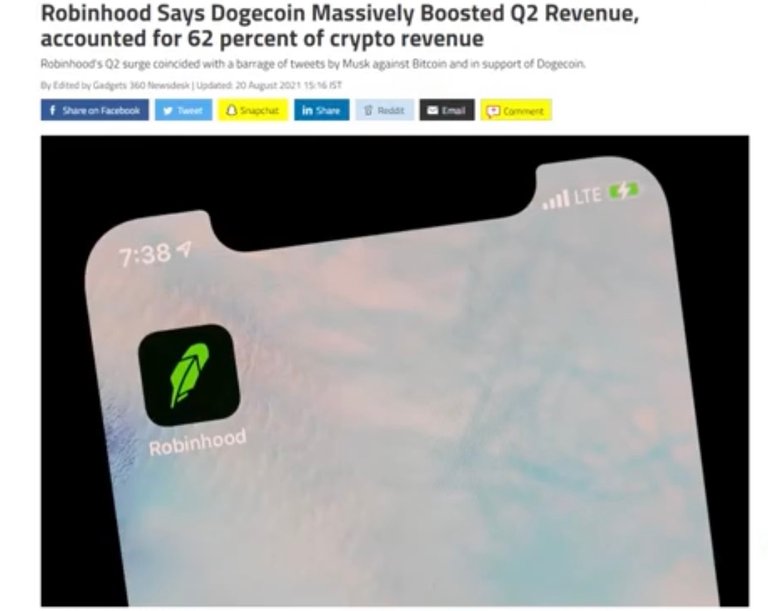 Money! As of right now, Dogecoin accounts for 60% of their crypto trading. DOGE is so popular that it should be common sense for "RH" to want to add another popular meme coin. The biggest memecoin next to Doge is in fact Shiba, and with Shiba pumping right now everyone wants to get on SHIB! Robinhood isn't stupid, so it's almost guaranteed that SHIB will be listed there in the near future!
source: CryptosRUs!
All systems go, Shib to the moon!
4000 is looking closer and closer! If 4000 breaks, I could see this doubling to 8000 in no time, maybe 10K or 20K by the end of the year! SHIB continues to impress, any time you see weakness, it pays too buy $SHIB!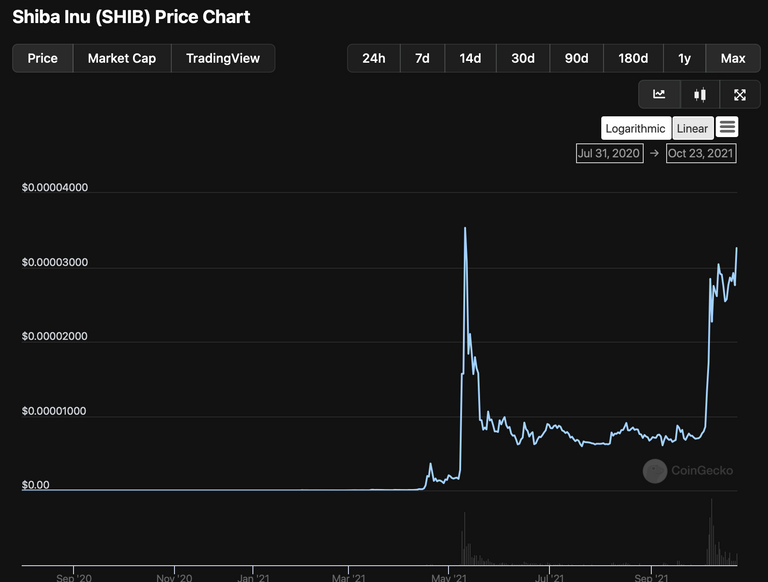 Shiba's Pumping again, HIVE should follow!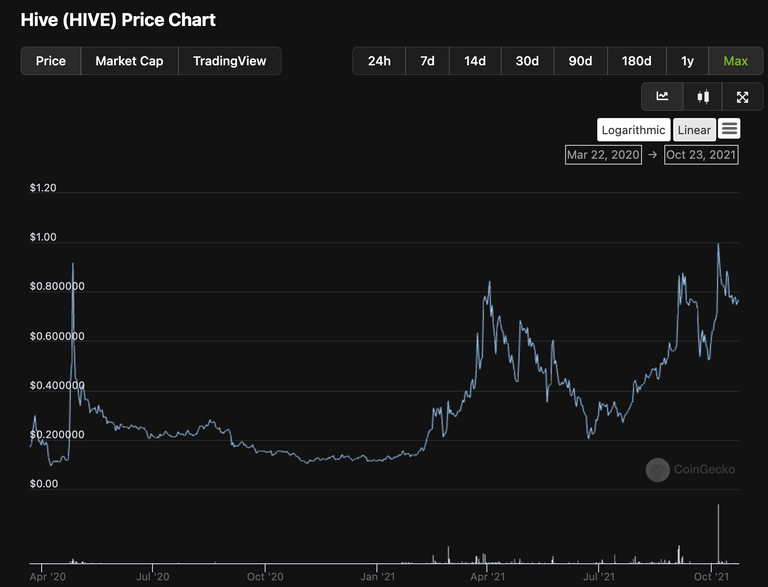 Come on HIVE, time to follow the little DOG coins up to the moon! woof woof u can do it!
I noticed this trend, HIVE tends to see SHIBA pumps with a pump of their own. If this trend continues we should be seeing a HIVE pump soon, HIVE 150 coning! haha I think HIVE whales get nervous when SHIB pumps so much because it leaves their currency looking cheap to people like me that invested in SHIB, so they PUMP it up to save face, (if they can). At this point I don't think any coins can keep up with the SHIB! haha!!! 🚀🚀🚀
---
---