SHIBA INU to the future and beyond - 12,000 ATH in 2022? 📈📈📈
Last year it paid off to buy the SHIBA INU (SHIB) dips...
Hopefully we will all profit off Shiba Inu this year too!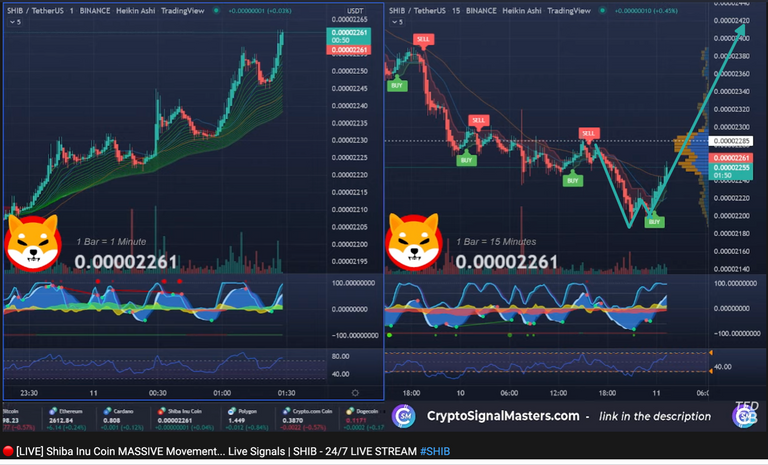 W pattern forming near the high probability support zone - good signs!
SHIB to 12000 in 2022!
I'm not saying that SHIBA is going to go straight up here, but I think it's getting closer to a better level of support to watch at 1800 to 2100. I made a lot of money on shiba pumps last year, and I think it's starting to set up for another good opportunity to buy, with a very high probability to pump to an ATH this year, and within the next 6 months.
Every Dog has it's day!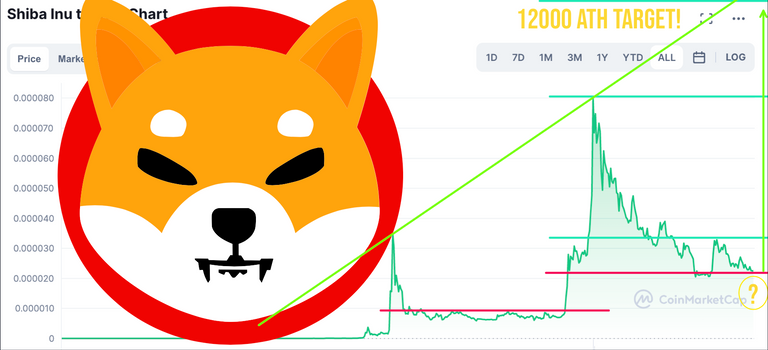 I really like the bottom of the gold question mark zone, if SHIBA hit 720 it would probably bounce to the moon. With the proposition of Shibarium being launched later this year by developers, i'm sure this not so old dog may have quite a few new tricks under its collar, & one more giant pump to an all time high of 12000!
Call me crazy, but I was right about SHIBA last year!
Shiba pulled through last year, and I made a lot of profit off that prediction! If you would have bough the first time I posted about SHIB in 2021 you would still be up 5X! History tends to repeat itself, so I think SHIB stands a pretty penny of a chance to ATH in 2022.
Buy SHIB when people are fearful, sell when they get greedy!
The whole world is upside down right now, so it may not be such a bad idea to invest in your life and take advantage of some super saver discounts on everything under the sun. Heck what's the worst that could happen, the world comes to an end and you die, sounds like there's nothing to lose, a no brainer if you ask me. Specifically speaking, it's time to start backing up the truck over these next few months on Shiba.
The last thing on people's minds right now is investing, especially investing in in Shiba INU, a meme coin of all things. Shiba isn't a crowded trade right now, and that's exactly why I think it will once again turn out to be a top gainer of 2022, once the smoke clears and people realize that the world isn't going anywhere. If you follow this game plan and survive, then you're going to be really happy later. So let's make 2022 the year to invest in the future of crypto, instead of running away from it.
---
---