RE: Gen z will love SAIT / SAITAMA

You are viewing a single comment's thread:
Manly because it's still holding the uptrend. I look at everything from a technical perspective when asking questions about future price movements. This pic was just from yesterday, but as long as it holds above this monthly uptrend I would only expect shallow dips. If it goes under green line, then yes we would probably have a bigger dump!
SAIT TO THE MOON!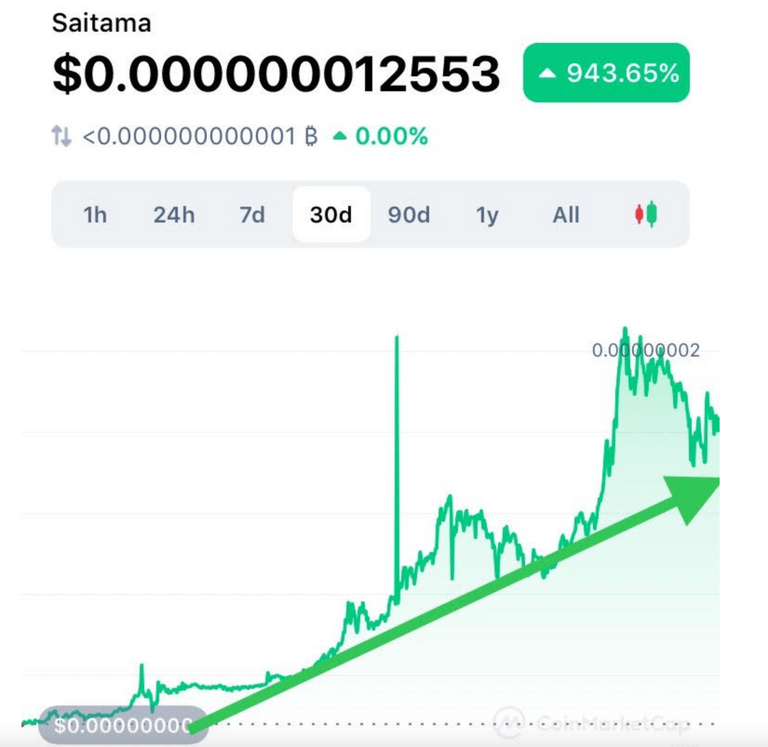 Also note that first blip spike on the left was just a coin market cap glitch in price that day, sait was never up this high before this ATH!🚀🚀🚀🚀🚀🚀🚀🚀🚀🚀🚀🚀🚀🚀🚀🚀🚀🚀🚀🚀🚀🚀🚀🚀🚀

---
---