Quantum Resistant Ledger - price Ladder to the moon? 🚀🚀🚀

I posted about QRL 19 days ago, I guess that was a good buy zone after all!
Seeing some promise in Quantum Resistant Ledger!
https://peakd.com/quantum-resistant/@coininstant/picked-up-some-more-qrl-on-the-dip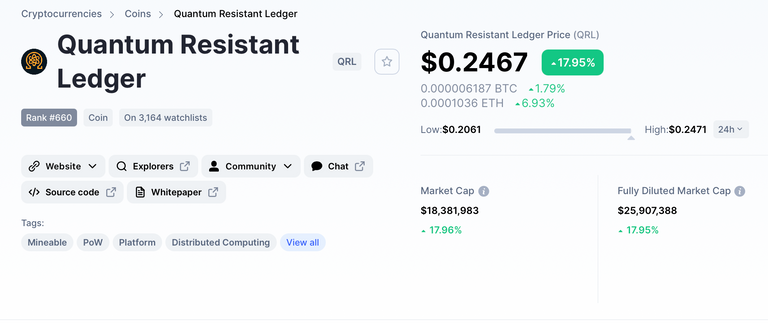 Whoa...Looks like QRL finally bottomed near 15 cents!
What a deal!! I haven't really checked in on these coins since, however I'm pleased at the progress sop far. I expect these coins to go to 50K a piece one day, maybe higher? Haha!! QRL to the moon! I'm glad I picked up some more QRL on the dip last month!! I learned about QRL here on HIVE, so thanks! HIVE is the best place for learning about coin investing for sure!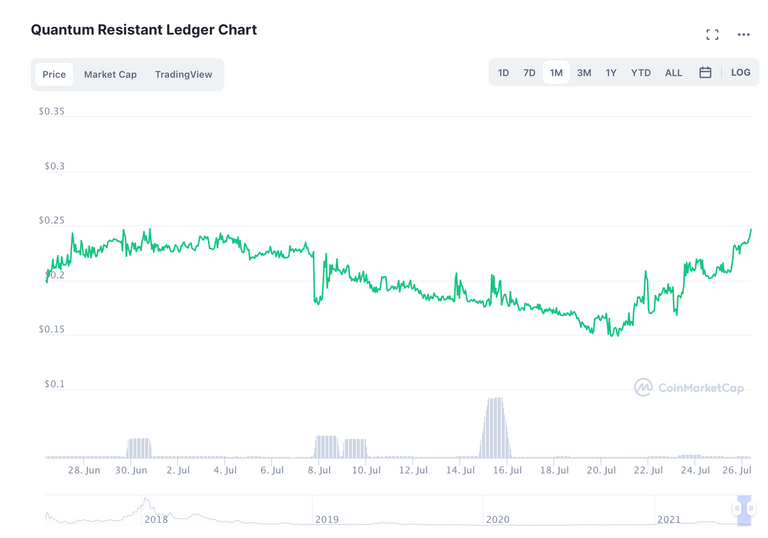 ---
---