O' Christmas Tree - 2022! 🎄🎄🎄
This year our family used the top of a Norfolk Pine Tree from the yard for Christmas, it's an environmentally friendly Christmas Charlie Brown. Nope...the tree didn't look nearly this big until we brought it into the house and stood it upright. Come to think of it, this is one of the tallest Christmas Trees I can remember in this house!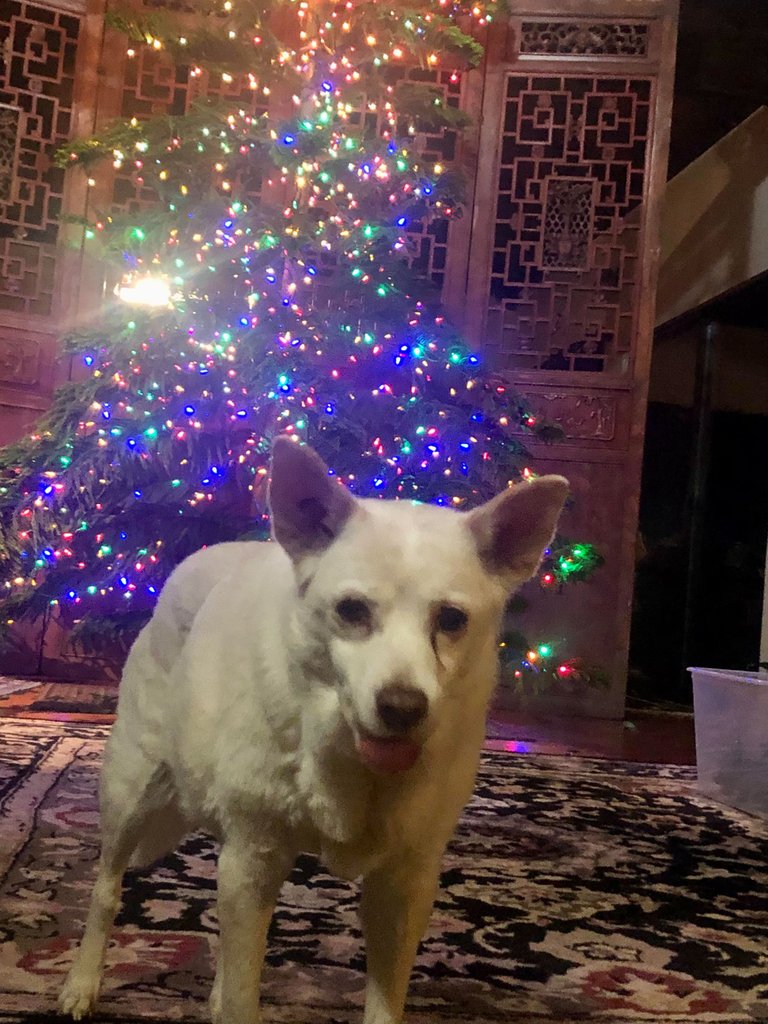 My Dog Maggie posing in front of the tree for some roast beef treats! 👀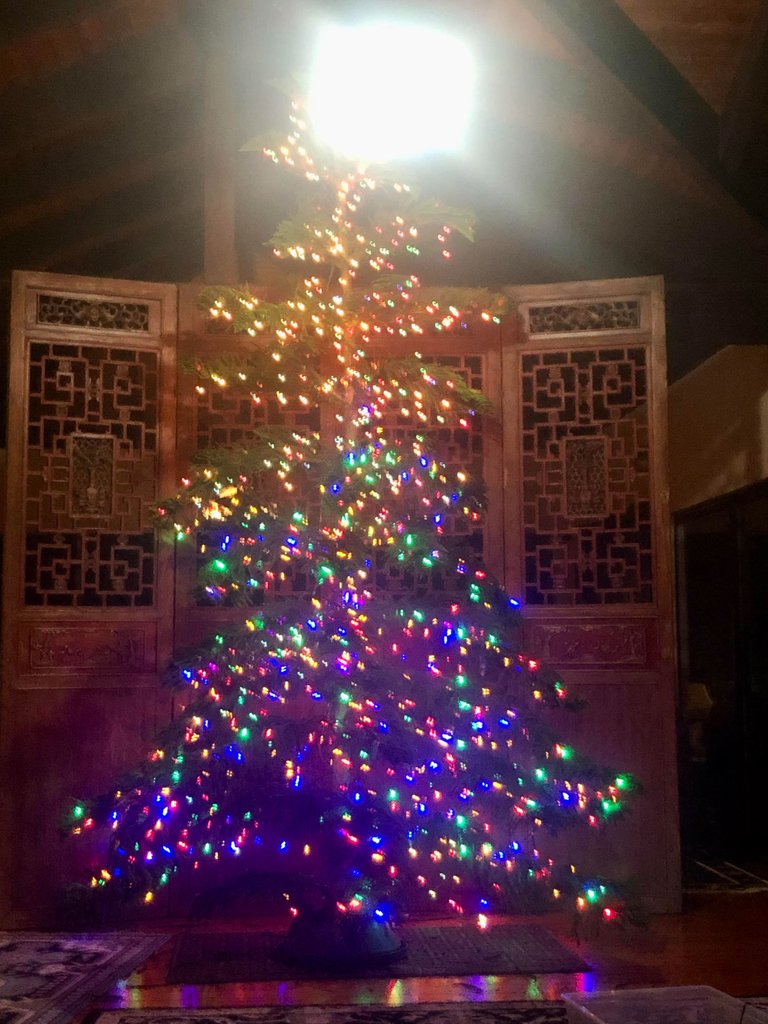 I know what you're thinking... there are no presents under the tree yet! I don't know if it's supposed to have a ton of presents under there by now, but considering we just got lights up today, it's looking just festive enough.
I haven't been able to go out to do any last-minute Christmas shopping this year because my driver's license expired over the pandemic.
Looking back I should have just taken advantage of the call-in to renew, but I was lazy & forgot, so now I have to start all over again to get my license.
Tomorrow is the day I'm going to wake up early and take the driving test. I aced the written exam but failed the driving part last week because I tagged one of the parallel parking tires.
I parked the truck perfectly, however, to be honest, I couldn't even see the tires from my truck because they were too low, so it was kind of like parallel parking blind. I am actually a really good driver, unfortunately, as I was pulling out from the parking spot during the test, some random driver drove right up and blocked me in.
As I tried to squeeze out of my parallel park, I forgot where that front tire was and bumped it for an automatic fail. It was pretty embarrassing, right after that the driving instructor pointed at the guy that blocked me in and said "There's the guy, you wanna go over there and punch him out?"
I hope the instructor was joking, but I really wasn't in the mood at that point. Thinking back I should have told the driver O.K. yeah and called her bluff. I could see the headline now... "Student driver punches out driver during road test after DMV examiner tells him to!" I think I'd have a case because the DMV does say you're supposed to do everything the driving instructor says. lol
So now I gotta go back tomorrow and try try again, but this time I'm taking the test at another DMV without the tires, and hopefully another instructor. My next test location has real live cars to park in between...at least I'll be able to see them!
I'm nervous, but hopefully, I'll pass with flying colors this time, and not flying sirens. The moral of this story is that if you have a license, don't let it expire, and if the DMV lady suggests punching someone out during the test, it's probably a trick question.
---
---