Musk Sends Twitter Shares into a tailspin!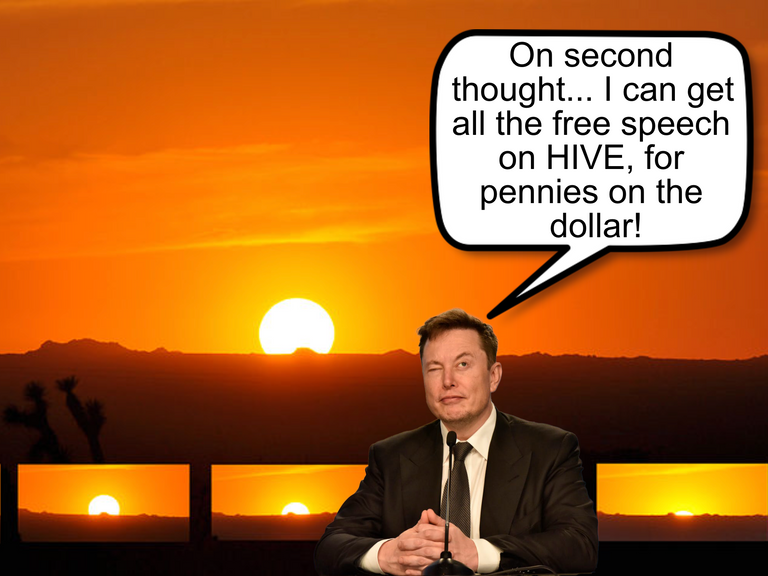 Elon Musk caused some havoc in his new company, that he doesn't really own yet, this morning after he announced his plans to acquiring the company would be put on HODL "temporarily" until pending calculations about spam/fake accounts are tallied? Source:CNN
Sounds like an extended case of "Buyers Remorse" to me. Or maybe Elon's analysts pointed out the fact that everything he is trying to wrap Twitter around, with the "Free Speech" is already a reality on the HIVE Blockchain! LOL if only we could get that lucky here on HIVE, but you never know, mine as well throw it out into the universe, and maybe it will happen.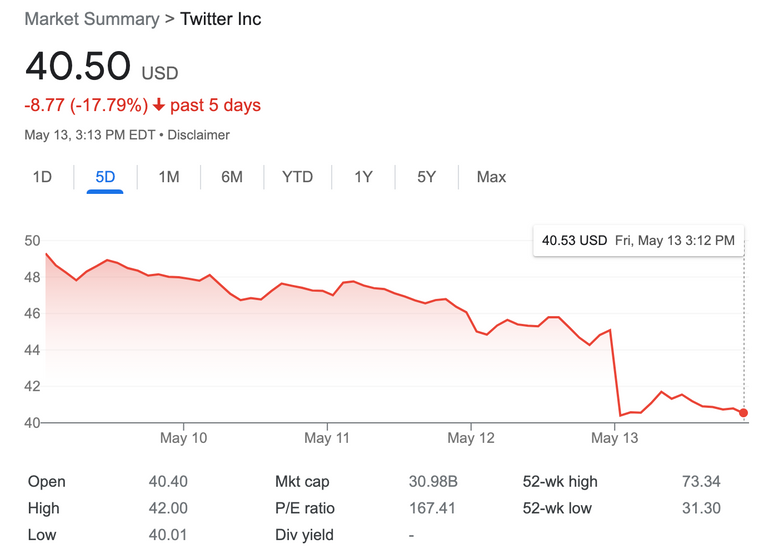 Personally, I wouldn't touch Twitter with a ten foot pole, but ELON has always had a good track record for investing, so I guess whatever he does will be for the best when it comes to Twitter. He'll probably still buy it, but maybe he is trying to finagle the price down a little bit after seeing how badly his portfolio is crunching down during this bear market!
---
---