Maui Ducky Sunset - 2022! 🦆🦆🌅
It's a bird, it's a plane, no it's Donald Duck! 🤣🤣🤣
Sometimes it seems like the sky could be one giant Rorschach test. I never liked taking those tests when I was a kid, because it seemed too personal. I have vague memories of taking those ink blot tests when I was very young, at our school when you got in trouble I think they would send you to the shrink. I never told the truth anyway, in fear of being locked up. Ink blots scare me, they remind me of going off into bad acid trips. lol I assumed they were all trick questions so I thought, meh, "No chance um brahdah!!"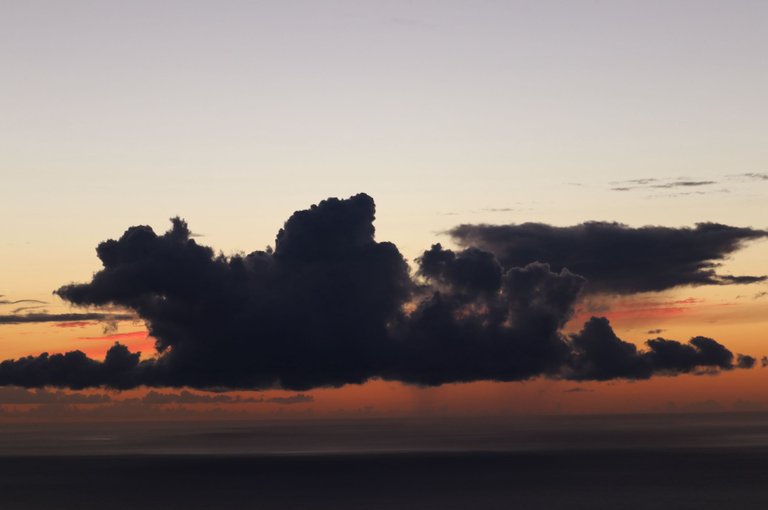 At first glance today, the weather looked too dark and dreary to do sunset photography pics. I walked out my door and the first thing I saw was this giant ominous Bear-Elephant staring right back at back at me, almost taunting me to make my Hive post. It was just enough to spark my interest, so I headed up to the roof to get a better view.
Cajoling Bear-Elephant in the sky!
Taunting me to make a HIVE post!!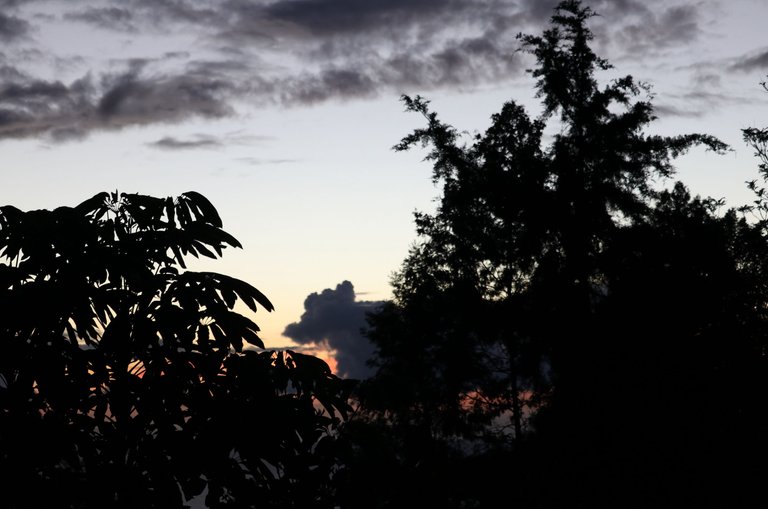 Up on the roof, that's where the clouds soar aloft in the pink heaven. I learned the word aloft in a Wordle challenge last week, and have been dying to put it to work, and these clouds seem like they are aloft, so it's a perfect fit! I guess one good thing about wordlew is expanding your vocabulary, I can't remember what today's word was but it must have been a common word because it didn't stick.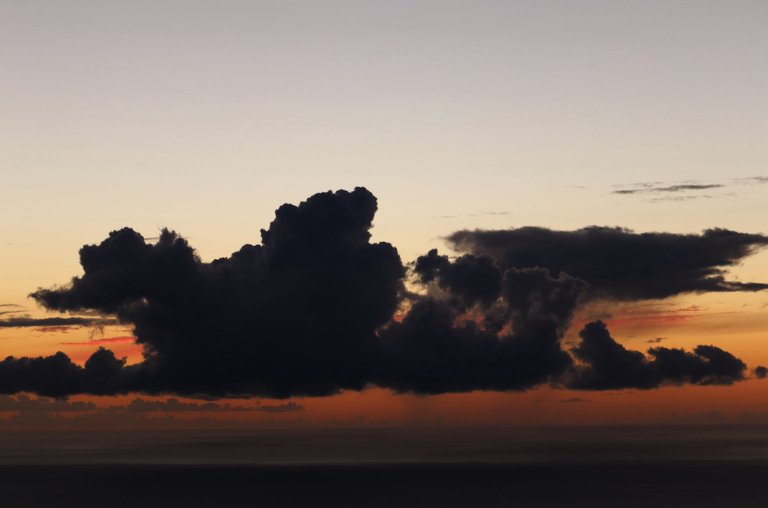 Above: Looks like someone trying to get away with the Golden Egg!
Deep Thoughts...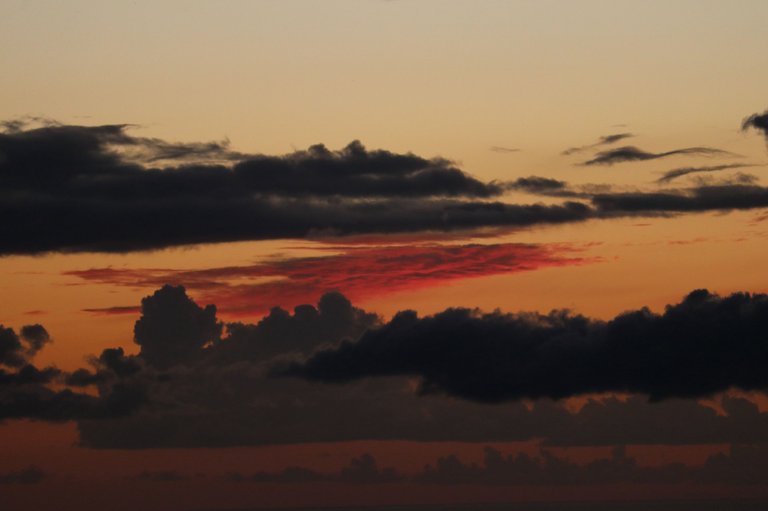 hmmm...
Look this way!👉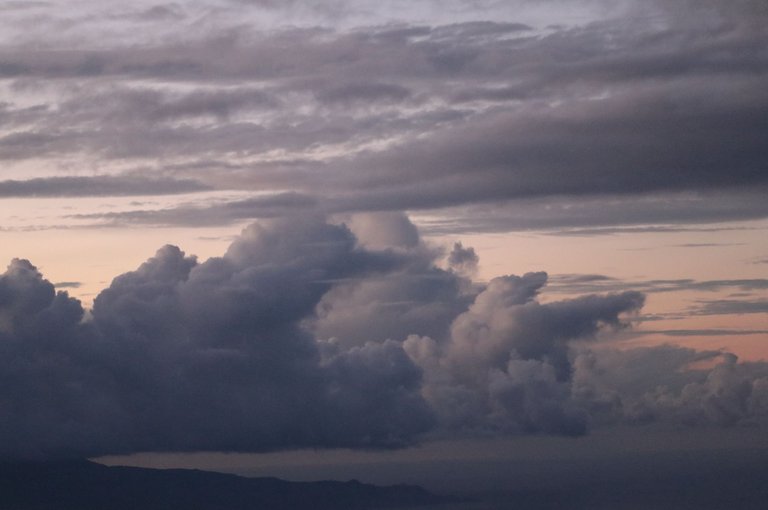 Whatever it is, I'm sure it's heavenly! haha
Jackson's Chameleon Aloft in the Sky!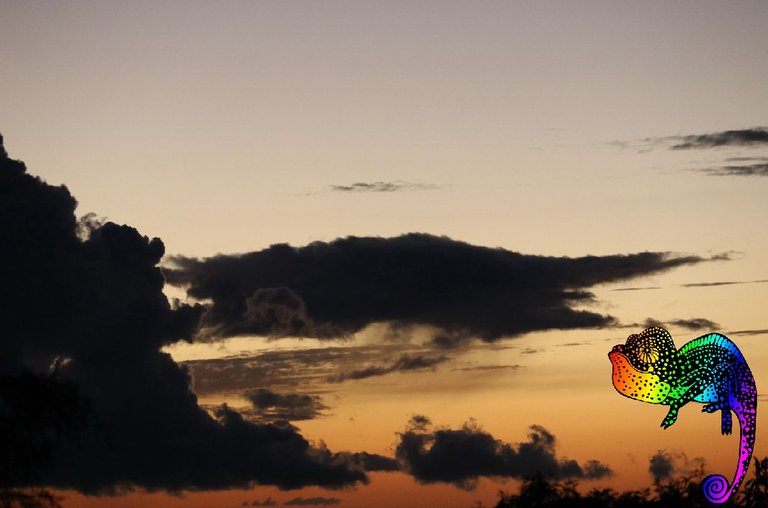 Good Night Maui!!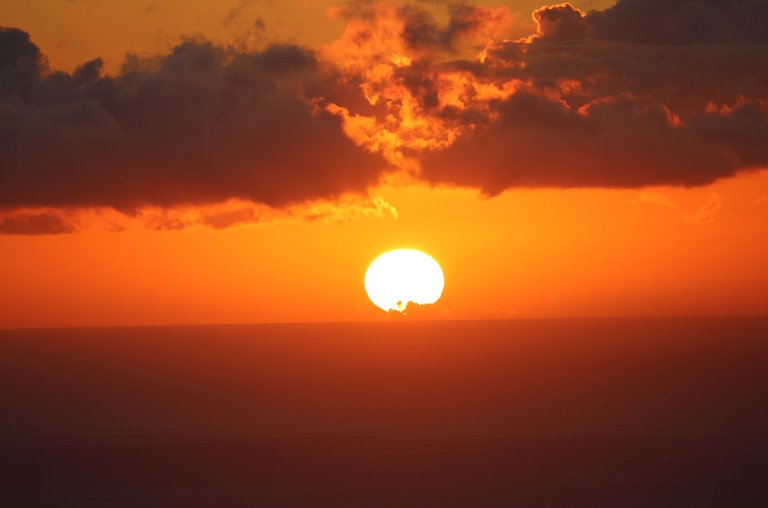 All original Photography by @coininstant!!©️2022😂
---
---