LVL - Reading the Tealeaves! 🍃🚀🚀🚀
Looks like NOW is the very best time to buy LVL! 👀
I hesitated about making this post because I'd rather hoard as much cheap LVL as I can now without my readers bids getting in the way, but what can I say, sharing is caring. 😂😂😂


With the very highly anticipated PsyberX game demo dropping in less than ten days, LVL is primed to pump again!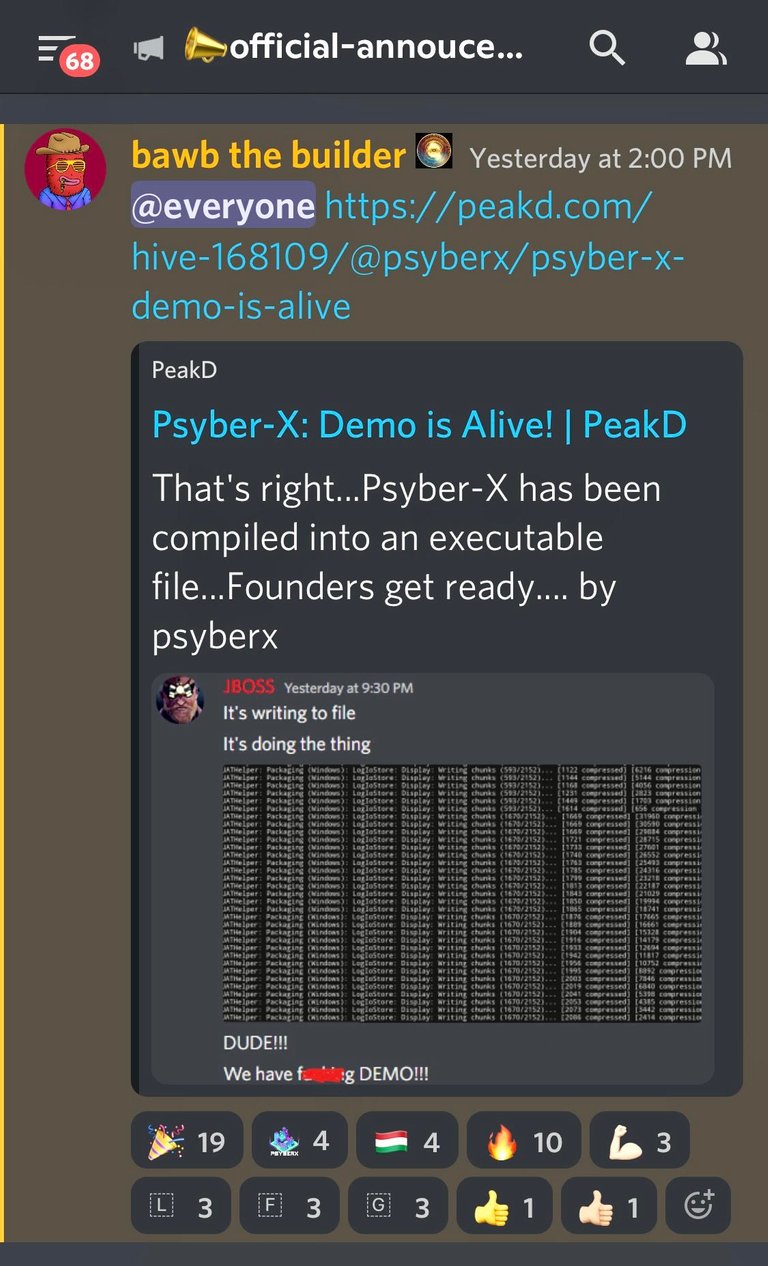 Unfortunately for me, the demo is an .exe!
Since I only use Mac, I won't be able to participate in the demo until the official game comes out on the Mac, thus I won't be needing my founder NFTs at this time. You know what they say, one man's loss is another man's treasure, & boy do I have an opportunity for you... If there's anyone out there who would like to pick up a rare land Baron A title and Get off My Lawn Shotgun on the cheap, both are on sale now & up for grabs on the official Psyberx marketplace. https://psyberxmarket.com!
To find these NFTs on the marketplace, simply navigate to PsyberX Cards and filter by rarer and you'll find them up near the top!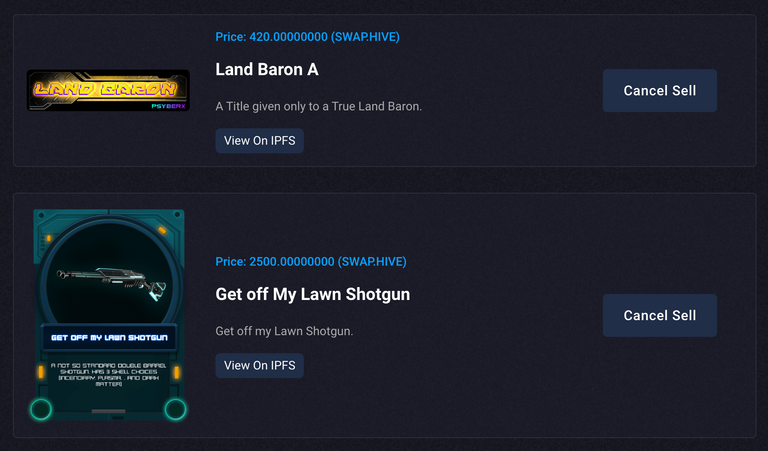 LVL NFT Sale, I just marked these NFTS 50% off for the next 10 days!
The Land Baron A Title comes in handy to get exclusive access to the LVL Founders Chat on discord, & should also be good for getting into the demo game too.
Even though the game isn't coming out on the Mac, I still believing in this project and continue investing in LVL on the dip, and I truly think that when the demo launches we'll all see the price go sky high.
I probably will use the proceeds from the sale of these two NFTS to purchase more LVL, but for now, I'm just selling them for SWAP.HIVE to keep things simple. If anyone with a bunch of LVL is seriously interested in buying these with LVL instead of swap.hive, please let me know in the comments belos and I can list them for LVL at the current market bid price.
Eventually, when the game does come out on the MAC, I may be kicking myself for selling these very rare NFTs so early, but that's the chance I'm gonna have to take. Hopefully, we'll all get to put an end to the WEN LVL DEMO questions soon, so fingers crossed that it finally comes out very soon!
---
---