Is Mt.Gox Delivering one last top for BTC? 😱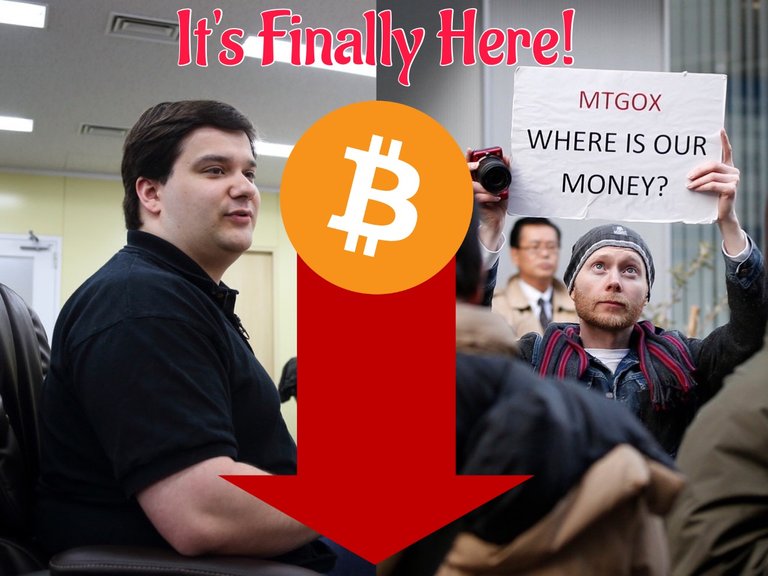 Get ready for a possible BTC mini crypto winter?
As the Mt. Gox Creditors are finally set to receive Over $9 Billion in Bitcoin over the next few months, it may be time watch out for another top in the BTC market at the end of Q2, or even as last as Q1 next year? However since markets are often forward looking, it's also possible that we could see turmoil before then.
Looks like my Rehabilitation Claim has no objections, yay!
What a nice surprise, last night I received my Mt.Gox update letter... & just in time for X-Mas!! haha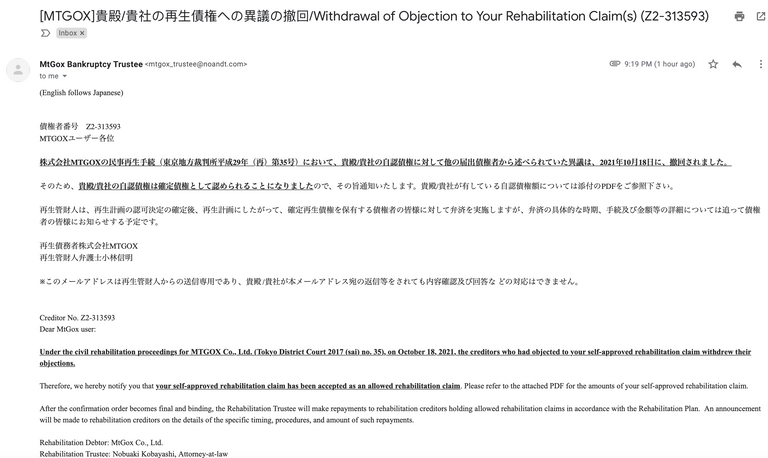 The only question that arises now, are the Rehabilitation Trustees going to give us the BTC at todays rate per btc (over 60,000), or will it be the rate at which the case started, or the hack happened? The devils always in the details, however it sounds like they have the BTC, and need us to link our bank account up to their website one last time so they can convert it and send us the money at the current exchange rate, wow. I hope it won't be too complicated, not sure what they can't just mail us a check instead?
---
---