Introducing... @helios.voter Delegations! 🌅🌅🌅✅✅✅

Earn 20% + APR on your HIVE POWER while supporting the SunsetPhotography Community ✅ Your delegation will also support the curation of many other popular communities such as: The Hive Travel Community ✅, (Haveyoubeenhere), Team Ukraine ✅, Photography Lovers ✅, the Black & White Community ✅, and last but not least, LEO Finance ✅!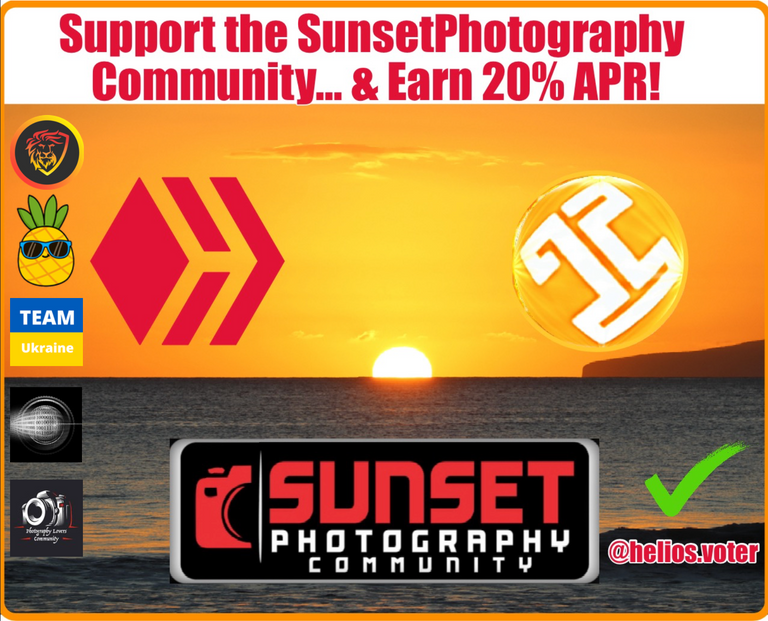 Before De-Fi projects ever took off, we've had many ways to yield earn with HIVE POWER.
In the beginning there were APR driven bid bots, back before HIVE, when it was STEEM. Over time those programs evolved into better suited delegations programs like @hiveupme is today. Next came the play to earn games like Splinterlands, and HashKings, where NFTs are becoming the new norm for earning APR. At HIVE, this has the general progression, projects start from simple APR mechanisms, and either dropout, or evolve into to the more advanced forms like Gaming & NFTs. Becoming more advanced is the goal of HELIOS, however in order to get there we need to follow the path our predecessors. To that end, HELIOS is proud to announce that the official launch of APR for HELIOS.VOTER delegations will be in 3 days on March 16th, 2022, which will be the first phase of our mission to propel the team where we need to go, to take HELIOS and HIVE communities to the next level!
@helios.voter is the official curation account for the SunsetPhotography community. Our top curation focus will be the sunsetphotography community, but we will encompass many major communities here on HIVE. Delegators to @helios.voter will receive a hefty 20% APR on their HIVEPOWER, which will be used for carefully mentoring the best community content here on HIVE. Our goal at Helios is to drive HIVE adoption through the development of value added communities and services, in turn increasing the market cap of HIVE & HELIOS by doing what we love, which is helping individuals get paid to market and distribute their social media content. HELIOS will also have a bright future in NFT, Meme coin projects, & mentoring projects. The helios.voter will be our launchpad to future success of the HELIOS project.
What is HELIOS?
HELIOS will the light that shines the way through HIVE Communities. The only way to earn HELIOS will be through delegating HIVE Power to @helios.voter. Once HELIOS is acquired it is possible to earn more by simply holding the HELIOS token.
HELIOS token has a very low Max Supply of 1 Million Coins, meaning that the Helios Team pledges to never under any circumstances print any more coins than this pre-programmed amount. HELIOS can only be earned through inflation per account delegations, so if the token price drops below 0.005, then the mint rate will become linear. (see our linear APR schedule below:)

100% - No Pre-Mine!
The HELIOS foundation believes in a level playing field, and has never pre-mined any HELIOS tokens. Everyone starts out with 0, including the founders. all users must earn HELIOS equally through HIVE delegations to @helios.voter!
HELIOS token on HIVE Engine!


https://hive-engine.com/trade/HELIOS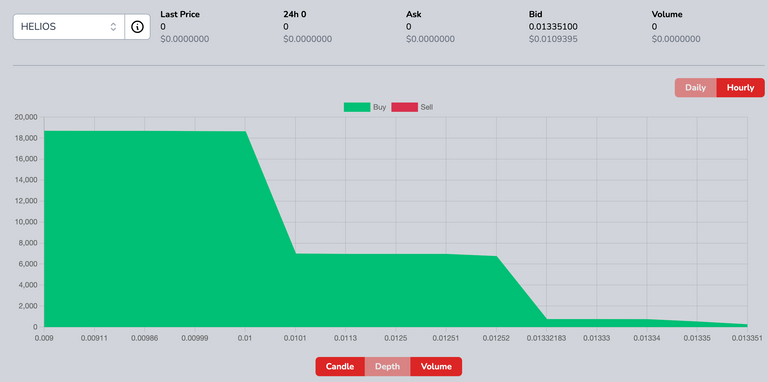 HELIOS - One of the Hottest APYs on HIVE! 🌅🌅🌅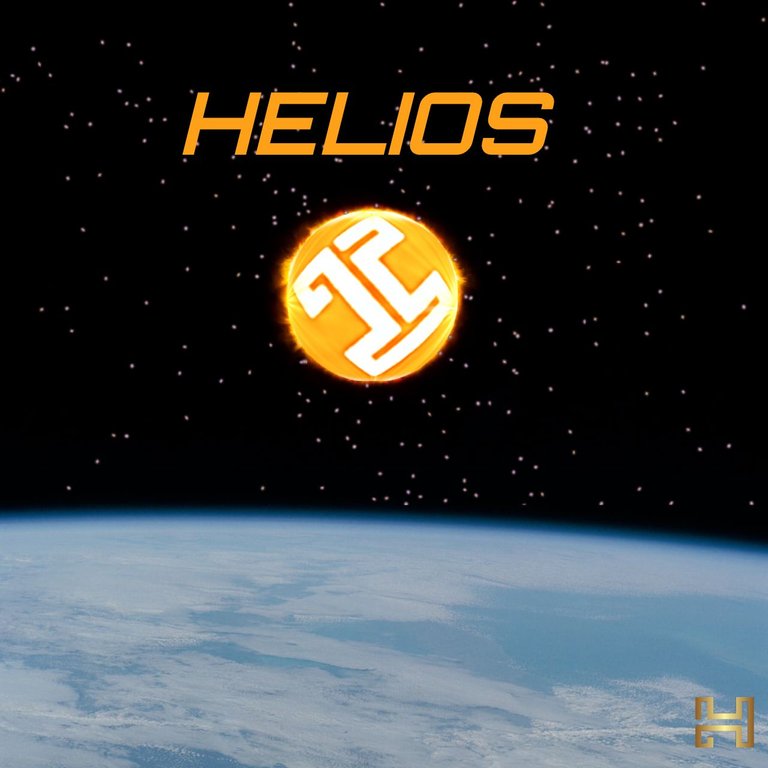 @helios.voter provides one of the highest ROIs for utilizing your HIVE POWER, it's simple and effective, here's exactly how it works:
Users delegate HIVE POWER to @helios.voter
Delegators Receive - 20% APY in HELIOS tokens - With payments sent every 24 Hours!
Holders of HELIOS token receive an Extra 15% from daily distribution without staking!
Developer Fund receives 5% from Daily Distribution for aiding in market making activities.
Holders may Trade / convert to HIVE at anytime on Hive-Engine.com or Tribaldex.Com!
How is the 20% APR Determined?
We take the current HELIOS market price from hive-engine.com relative to HIVE, then our distribution system calculates a simple 20% APR based on the HIVE POWER delegated to @helios.voter, & divides it by 365 days to calculate the daily yield. Here we take (last day price + current price) /2.
If a delegator were to sell all the HELIOS received each day into HIVE, they would then earn an exact 20% APR per year. As an investor, if you expect that the price of HELIOS will appreciate over time, then holding would be the best policy & converting HELIOS earnings into HIVE on the spikes may generate an even higher return, always do your due diligence when investing.
HELIOS will use a market bot to stabilize the token price, we will also employ a portion of our curation returns (1/2) to further HELIOS buybacks and bids to support the price on the open market. In the future there will be HELIOS burns when the helios feeder UI is "Born", making this a very elaborate and truly deflationary coin system, with a low supply, incentivized demand, meaning the price will be poised to increase over time. The Sky is the Limit when earning HELIOS through HIVE delegations, please join us today!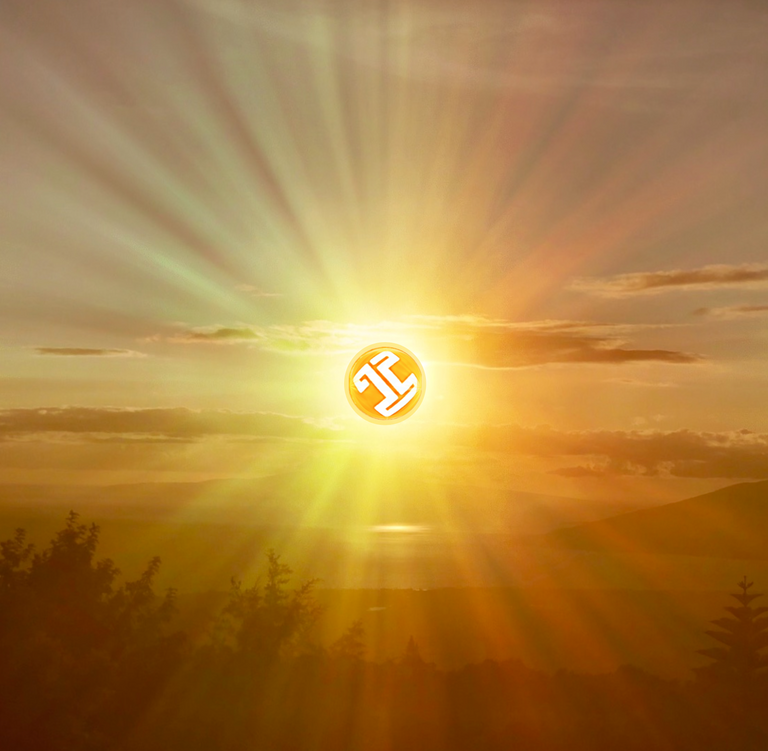 For HELIOS to thrive, we must think to the future & act now!
Delegating to @helios.voter is more than simply earning a high APR on your HIVE, it's about embracing your HIVE for all it's worth. Because Community begins with each and everyone of us, without everyone's participation and cooperation, the HIVE wouldn't be the bright spot it is today. We encourage everyone to help support HELIOS Project today, your delegation will instantly enable content producers, community member, and empower even more HIVE developers, (like the ones that write these amazing scripts that run HELIOS) to advance the HIVE. We have a lot on our plate, & have so much more to do, so please do your part and delegate to help us achieve our goal. Everyone is welcome...Help us help you & Delegate to @helios.voter today!
Check out our SUNMAP (roadmap) below to see what we can all achieve together!
HELIOS SUNMAP!
Synergy will be the road forward for HELIOS. Below is the HELIOS project map!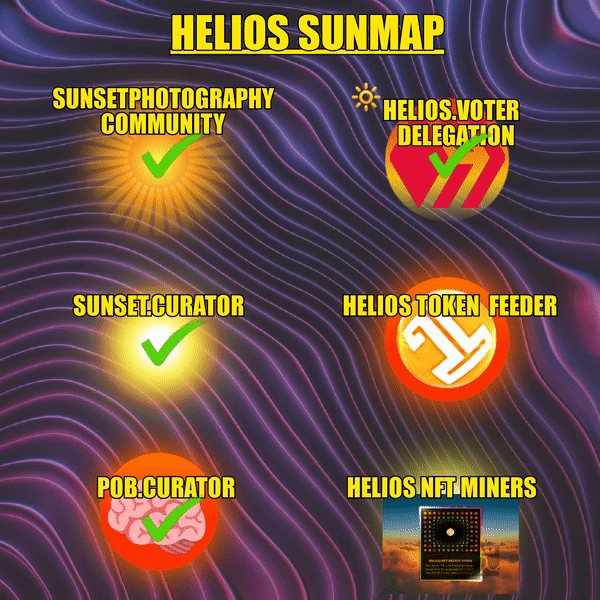 ---
---