Introducing Alvare Network, (ALVN) A next generation security network ecosystem, fusing old, existing, with new! 🚀🚀🚀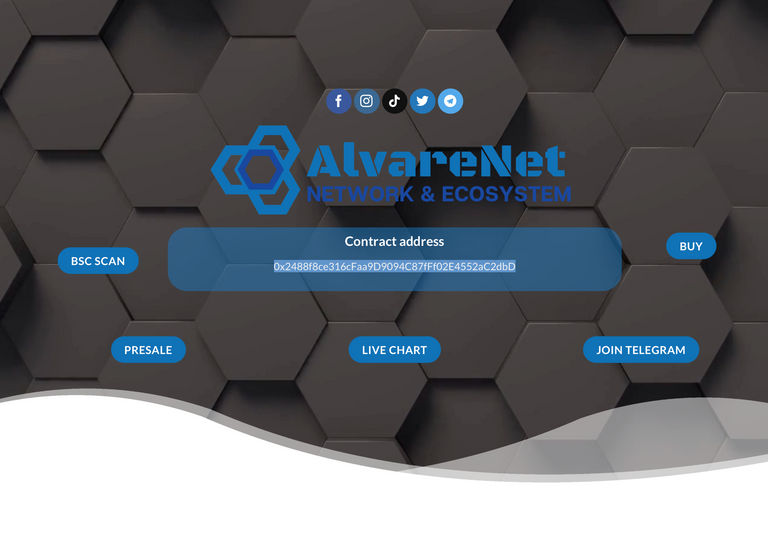 Official contract address highlighted above: 0x2488f8ce316cFaa9D9094C87fFf02E4552aC2dbD 🚀
Last night I was researching new projects and found a new GEM!
I was trying to find the next Evergrow, or Greenmoon before it shot up 100X, and I was happy to discover a brand new coin, just launched that fits the bill! GreenMoon already went to the moon, so it was time to find another one, work as a crypto trader is never done!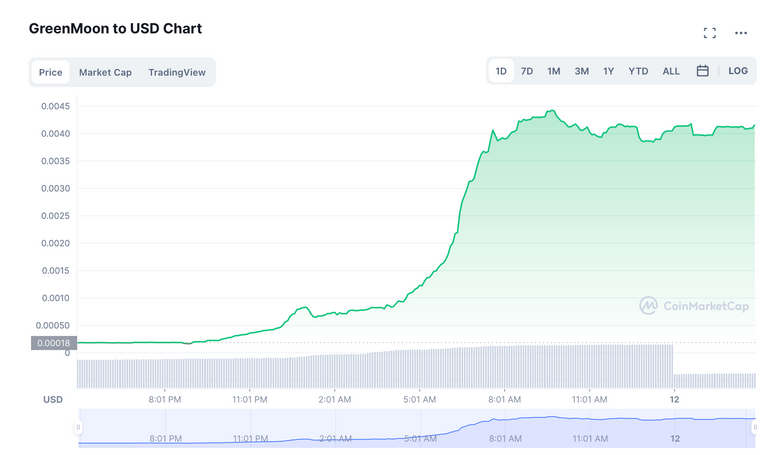 The new promising project I found is AlvareNet!
The criteria I look for is a very new coin, built in an ecosystem, with a a very low price, so it will have plenty of runway to take off and moon! ALVN (Below) has all of this... and more!


As you can see, when I found the coin it had only been added to CoinMarketCap an hour ago!
What is AlavareNet - ALVN??
AlaverNet is a revolutionary new Ecosystem, consisting of Dapps to guarantee security in every transaction, changing safety in the crypto sphere forever. Their ecosystem consists of an Adjustable two tiered auto smart contract system, for future scalability. One feature of the smart contract is the investment interest it provides. ALVN is a reflection token that garners 4%. This means that the amount of tokens held in your wallet will (auto) increase over time, making it worthwhile to hodl AlvareNet tokens.
Security is the main focus of the AlvareNet Ecosystem!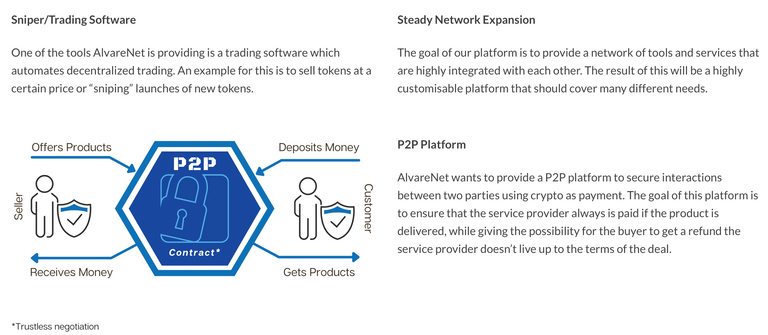 Speaking of security, when finding a new token, the first thing I do is cross check it on crypto fighter systems!
From what I've seen so far, this coin looks really promising, I would like to buy a little, so at this stage I simply paste their contract address into the crypto system fighter website, (link below) for a list of warnings! (if there are any)...
https://cryptofighter.systems/index.php?Contract=0x2488f8ce316cFaa9D9094C87fFf02E4552aC2dbD&Search=&Enviar=Search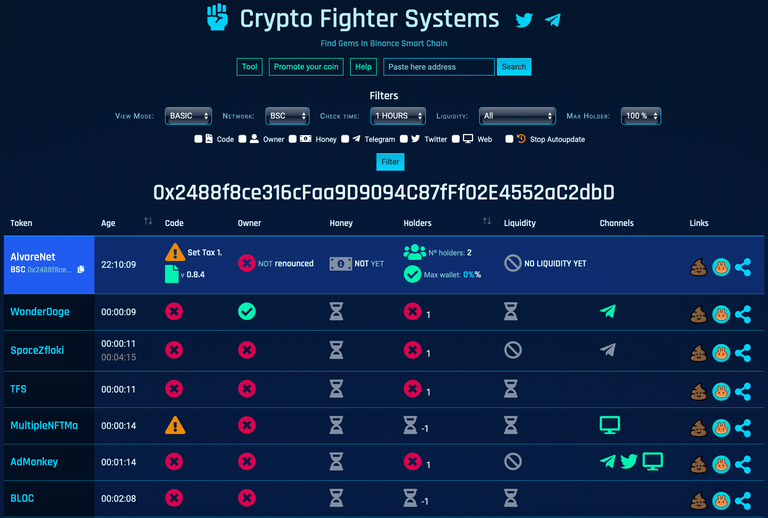 Looking above, there is one exclamation mark which shows the Set Tax, this is their 7 day Dumping Wall Tax! (screenshot with more details about this below:)
Orange exclamation marks are concerning, they take further investigation.
So more due Diligence and double checking is still needed, but I found the answer to that fairly quickly. According to Alvare's Website, this is the 7 Day "Dumping Wall" tax established to curtail new ICO whale pumpers and dumpers. It's a temporary trading tax for the first week to discourage selling!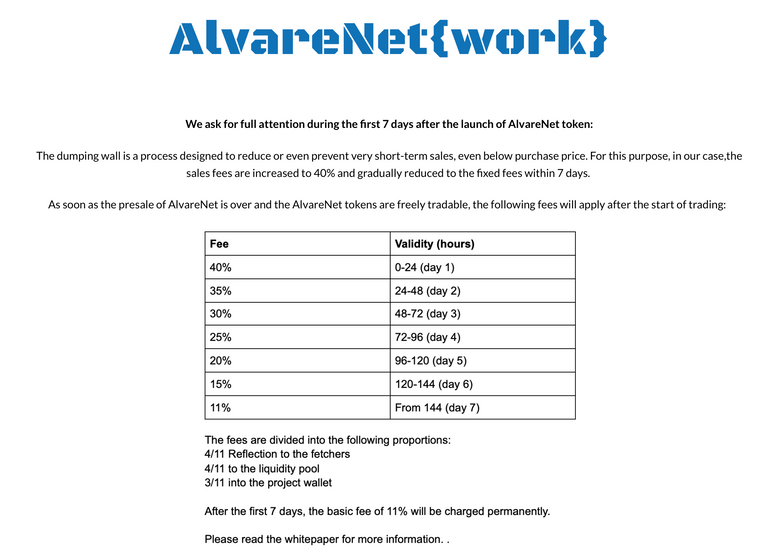 Source: https://alvare.net
The other thing I noticed on crypto fighters is that under liquidity it says there is none, however there are a few pools already on pancake swap already being established, and I did see quite a bit more pool activity listed on dex.guru, so I think this issue will work itself out as more time goes by after the launch and more investors discover this gem. 💎💎💎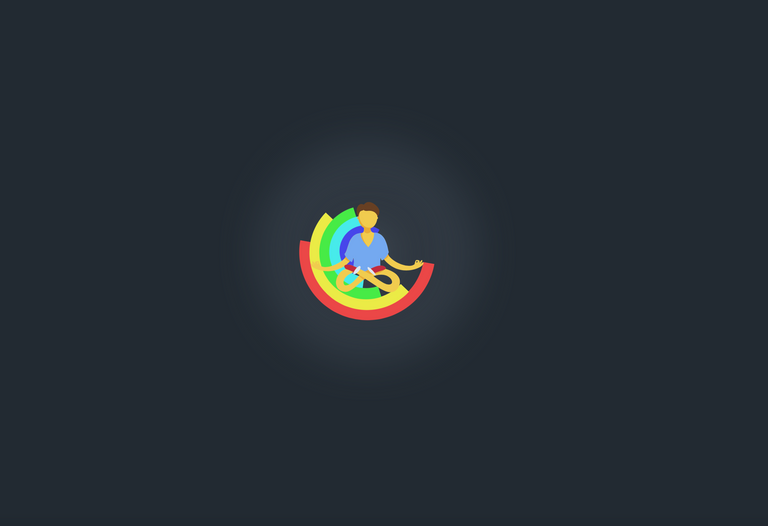 From Alvare's main site, there is a link to a cool live chart of ALVN on dex.guru too! (dex.guru screenshot below:)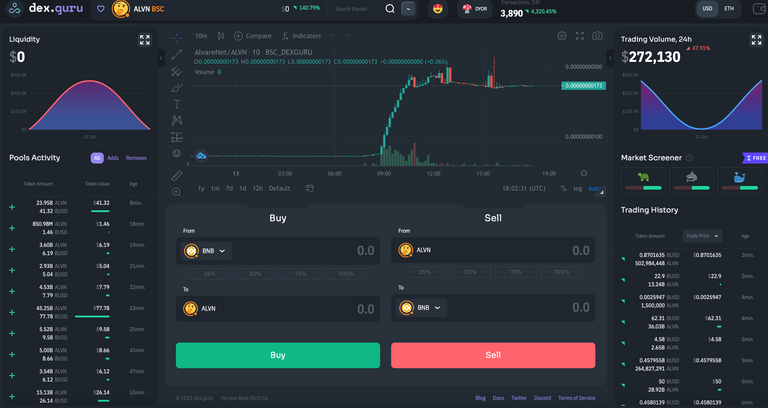 https://dex.guru/token/0x2488f8ce316cfaa9d9094c87fff02e4552ac2dbd-bsc
ALVN Coin Statistics: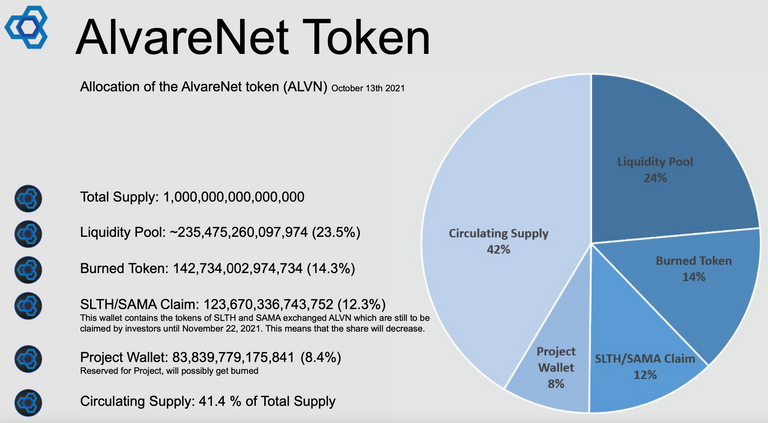 ALVN Tokenomics: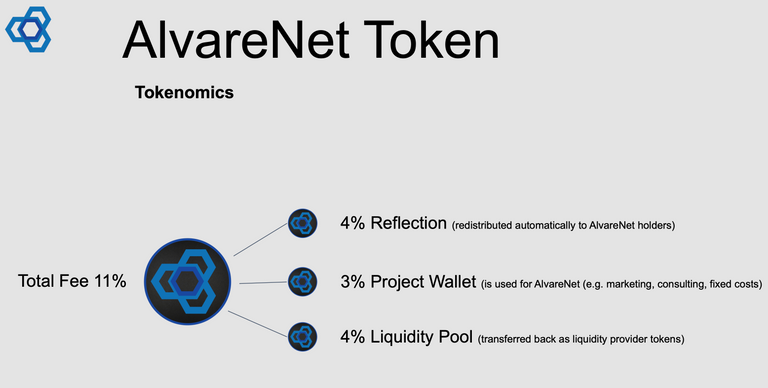 Source: AlvareNet's Whitepaper!
Follow AlavareNet on Social Media!
Telegram: https://t.me/AlvareNetOfficial
Instagram: https://www.instagram.com/alvarenet/
TikTok: https://www.tiktok.com/@alvarenet?
Twitter: https://twitter.com/AlvareNetwork
Facebook: https://www.facebook.com/alvarenet
Overall this project looks like a promising new coin, with potential to grow, and return value back to investors through reflections over time.
I like to invest in coins early when all the due diligence points to a favorable outcome. With this brand new coin it appears to have more pros than cons at this price level, so I picked up a little bit, and added some to the liquidity pool too for safe keeping. I made a small investment, nothing huge, but enough to ride this coin up and make some gains if it does decide to 100X like new coins tend to do right after launch. It's a little risk, with potentially a lot of reward. I bought some on pancake swap, after purchasing I did notice the reflections coming into my wallet fast. It reminds me of Saitama, the way the auto reflections constantly add tokens to your wallet, no staking required. It's a refreshing feeling knowing your stack of coins will be growing in amount as long as you HODL. I'm going to watch this coin now that I have a little, not planning on selling any time soon, and if it performs well I'll surely be adding to the pot of ALVN that I own so that I can keep growing my account as it heads to the moon!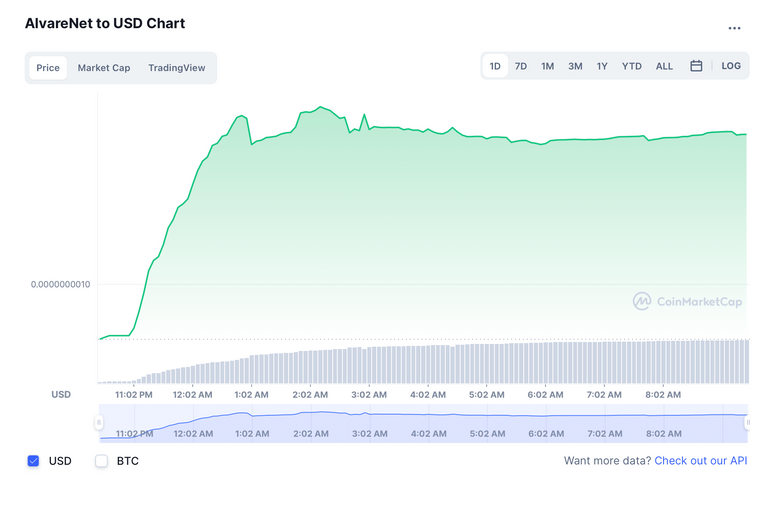 https://coinmarketcap.com/currencies/alvarenet/
---
---