Huge Risk with crypto exchanges! 😱😱😱
Not your keys, not your crypto!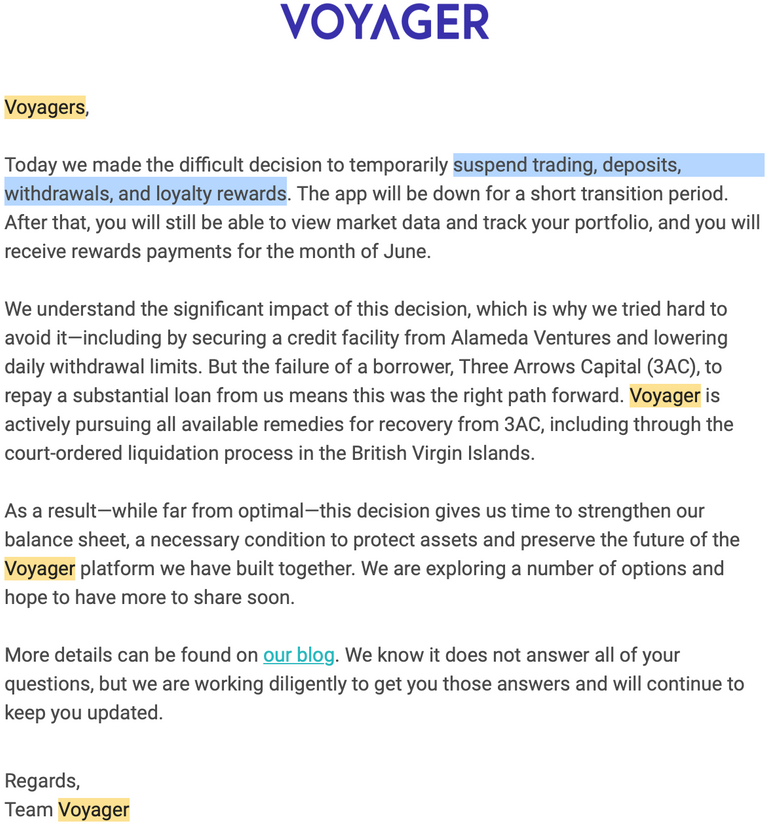 IS Voyager a fractional Crypto Reserve?
I don't see why Voyager would need to halt trading and withdrawals if they weren't a fractional reserve, meaning they don't actually own all the crypto they say they have.
Luckily I only have 1000 dollars in crypto stuck in this Voyager app, i'm glad I didn't leave more in there. Yesterday I almost sent a lot of money in there for trading, mainly for the convenience of being close to my bank if I needed cash. I'm glad I dodged that bullet and didn't deposit any funds to Voyager yesterday.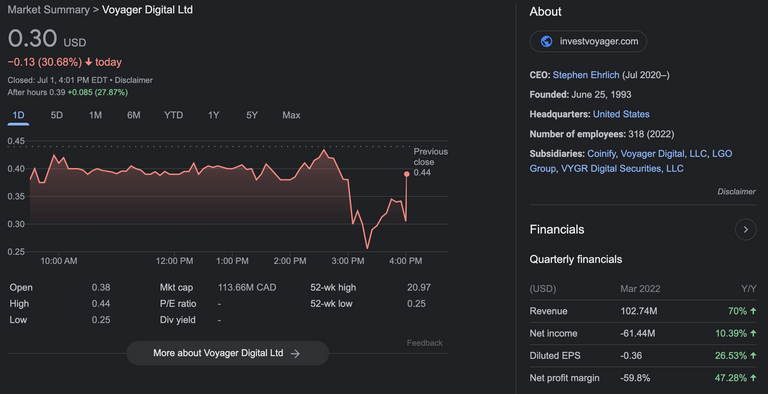 This is some terrible news for Voyager today, hopefully the app can come back and also learn a lesson from this. Maybe FTX will see that they are a screaming deal and buy them out? The lesson for Voyager should be - don't lend out your precious capital that you need to stay in business, & don't go beyond your means and try to gamble with other people's money.
---
---