HBD's pumping now...means HIVE will Pump soon! 💵📊📈📢 | 📈📉💹💲💱🤑💰💵💸💳🏦💴 | 🚀📈🦬🍾📉💸.
Ever notice that HIVE's bigger pumps are always precluded by a big HBD pump or two?
The relationship between the HIVE and HBD price pumps seems to be real, if you don't believe it then check out the proof in the charts below!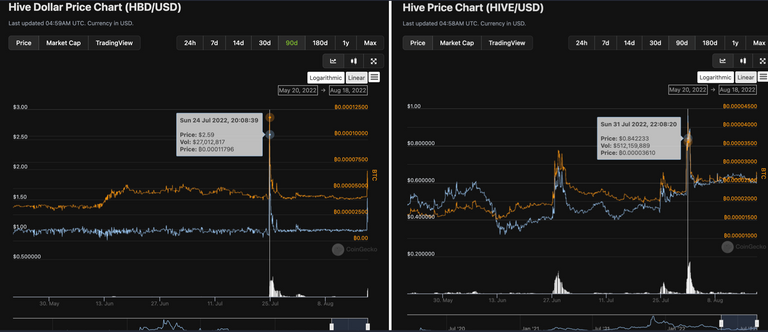 The chart above shows the major HBD pump on Sunday July 24, 2022, and one week later HIVE had a massive pump. Here are the two charts closeup below.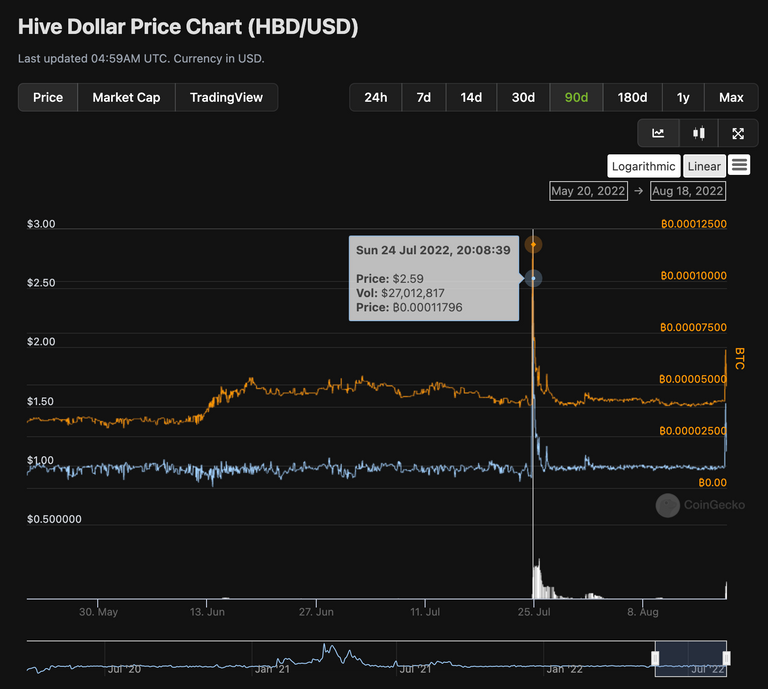 HBD Pumps and then HIVE Pumps!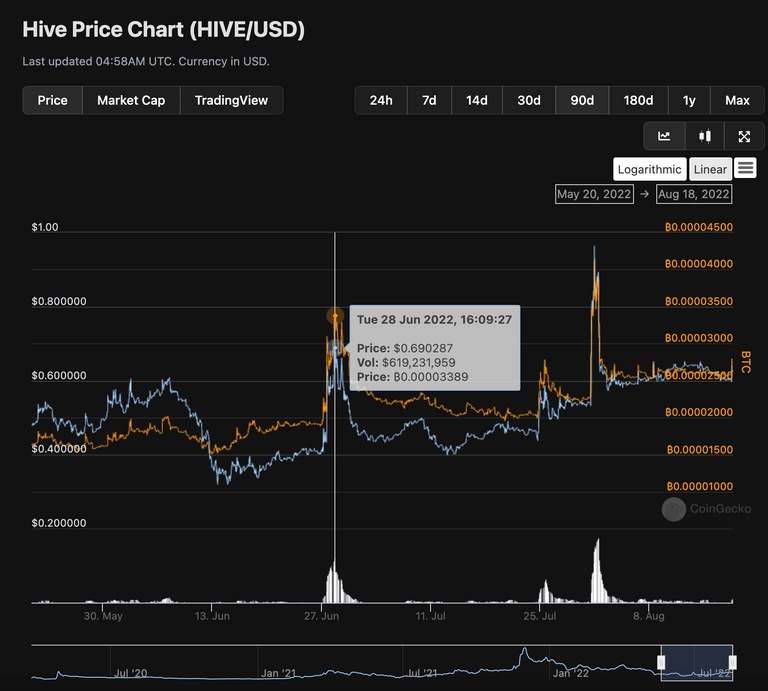 This isn't just an anomaly between HIVE & HBD, here is another occurrence where the pairs pumps are correlated.
The HIVE Dollar Pumped back on June 18th, and then HIVE pumped on June 28th, just 10 days later!!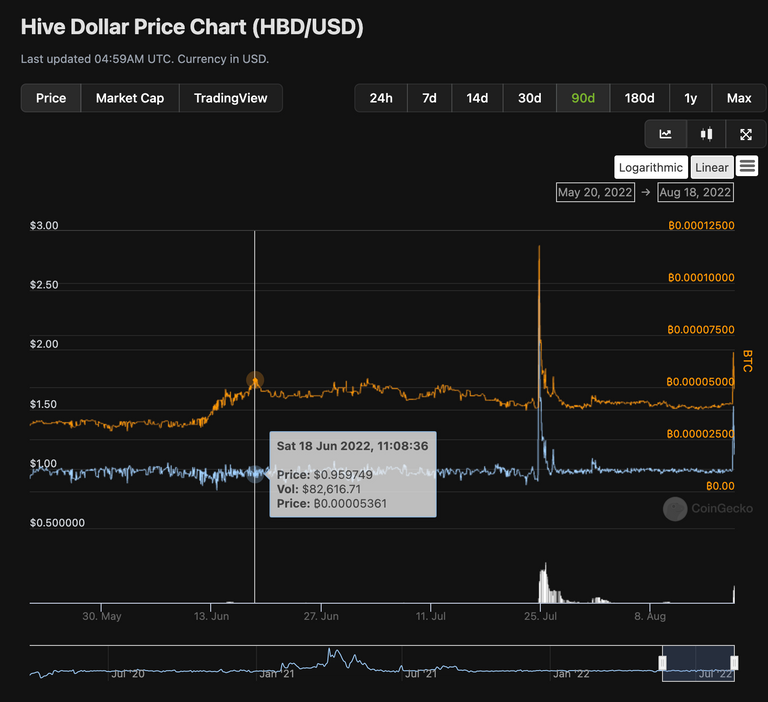 June 18th HBD Pump (Above) June 28 HIVE Pump!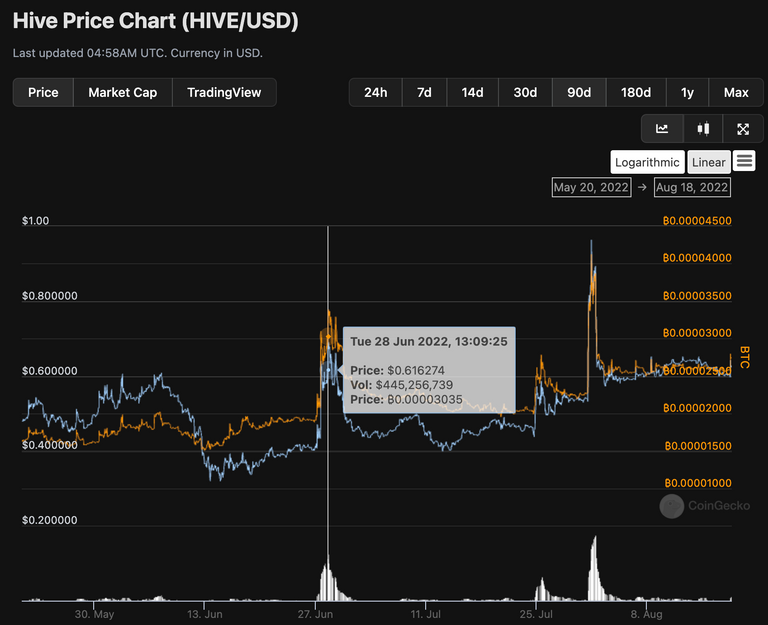 All this data is courtesy of coingecko.com
Charts don't lie, so I think the data is pointing to a very high probability that HIVE will pump soon, & most likely within in the next week or two, so get ready!!!! 😉😉 This means it's time to stock up on HIVE now, before the next HIVE mega pump.
---
---