Having Diesel Pools here on HIVE will be rocket-fuel for all our community tokens in the long run! 🚀🚀🚀

BEESWAP is the best place to look at your Diesel Pool APY!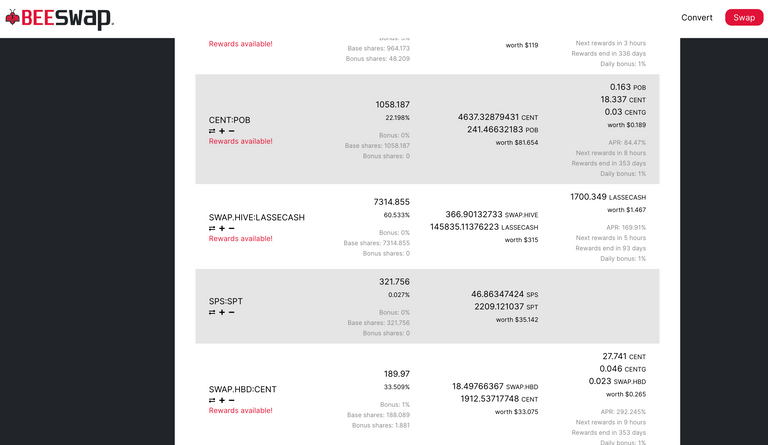 https://beeswap.dcity.io/swap
Adding HIVE liquidity is a boon to all tokens!
It seems like having more reasons to hold liquidity on HIVE-ENGINE through the Tribaldex & BEESEAP will increase trading volumes throughout our whole ecosystem over time! As prices move up and down we can shift our liquidity around, causing more price volatility. For Instance, I saw BEE moving up nicely today, so I decided to pull some liquidity out of the BEE pool, and shif the funds to LASSECASH, LEO, and POB pools, (since they have a higher yields right now anyway). This causes an upward pressure to these other coins price. If we're all doing this like a hive, ten I can see a future where the needed volume may start to flow into the HIVE-Engine markets with time.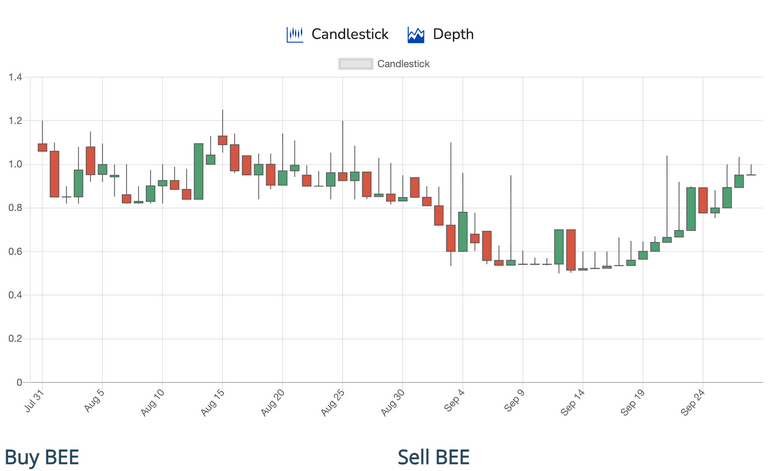 BEE to the moon! 🚀🚀🚀🚀🚀🚀🚀🚀🚀🚀🚀🚀🚀🚀
BEE's looking really hot right now!
Probably someone buying BEE to set up their own token or something. We'll the price may continue to rise, but I know once this entity has their BEE this price may dip back down again, so I sold them a little BEE! A few weeks ago BEE was dumping, that was the time to pick up BEE, and if I see weakness in BEE prices again I may just re-arrange my swaps to accommodate.
POB's looking a little bit better too!
POB double bottom time?? October looks like it's going to be strong for POB!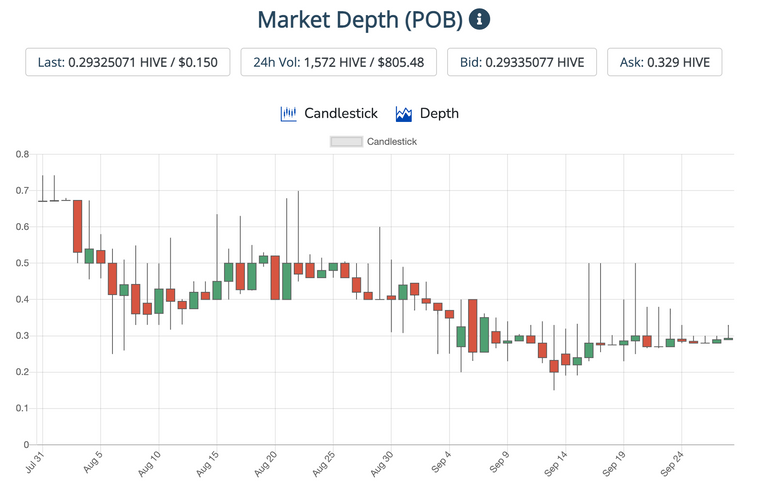 The Price of POB's really on sale these days, and I don't think it's going to stay down here in the long term! Haha!
The HIVE Diesel Pools are the best!
All in All I love the effects that these new swap and liquidity providing services will do for HIVE prices, and for the Token price economy as a whole. This is only the beginning, I can see a vibrant future for all of us here, so it's time to start saving up into the liquidity pools on Tribaldex.com, or through Beeswap.Dcity.io, to see for yourself. Sure you could go out and use pancake swap on (centralized) bnb, or ETH swaps like Uniswap, or Shibaswap, with exorbitant fees that will cost you an arm and a leg, but those also come with all sorts of hidden risks attached too. So instead of all that, I suggest trying something new, and using the pools in your own back yard HIVE. It's very easy to do, much faster to use, you can move freely, with no fees, and still earn very high APYs over 300%! So to me it seems like HIVE has the very best swap / liquidity pool infrastructure in the world right now, but it's just a hidden gem. The more we use it, the sooner the rest of the world will realize just how much utility we provide here for the price, which will lead to the price of HIVE, and all the tokens beneath to go to the moon!
---
---