Earn over 48,000% APY on Wonderland.Money today!! 💸🐰🎩🚀

Introducing a new $$ De-Fi platform - Wonderland.Money!
Wonderland is a financial platform running on the AVAX network with powerful tools for claiming Huge APY payouts. At the time of this writing the Wonderland App is printing over 48,000% APY! I've never seen anything like this before, so I was little skeptical at first glance, however it seems to be a legit platform after testing it out myself, & researching it online. To start earning on Wonderland it's simple, go down the rabbit hole and head over to https://app.wonderland.money to stake your TIME!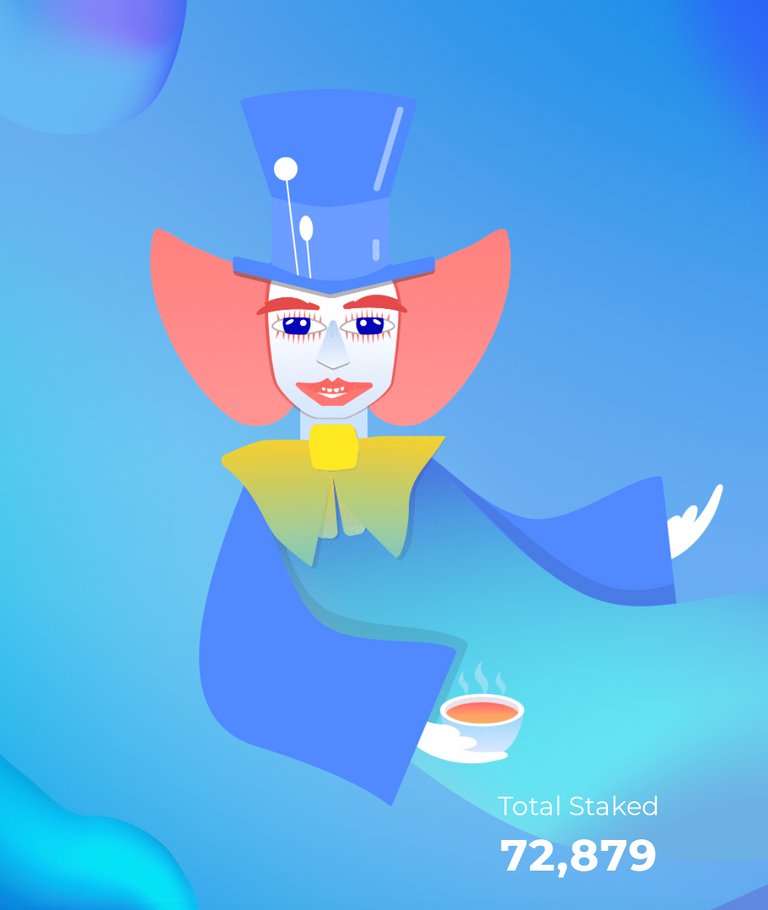 Wow Total Staked 72,879 TIME!🚀🚀🚀🚀
I just started last night, I did my first test transaction, and staked one dollar worth of TIME! lol
So it appears there is not minimum to stake TIME. At this rate, this dollar should turn into $480 bucks by the end of the year. However that's not enough gains for me, so I plan on putting a little bit more into this platform as TIME goes on!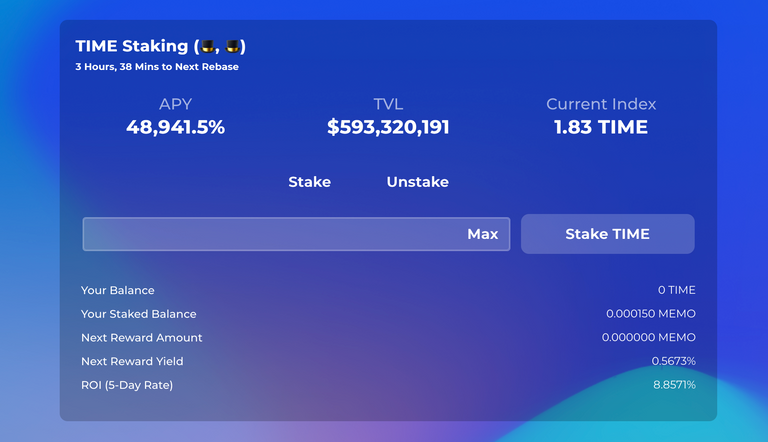 WoW one dollar to $480 in a year, How could this be?
Yeah that's why I was so skeptical, if a deal sounds too good to be true, then it probably is. Here's a spreadsheet below that shows the power of compounding over TIME. The table below assumes the APY stays the same, however things do change, and also barring any rug pulls, huge APY drops, or simply the platform closing down. Always remember, in new projects like this, never invest more than you are willing to lose! 🕰️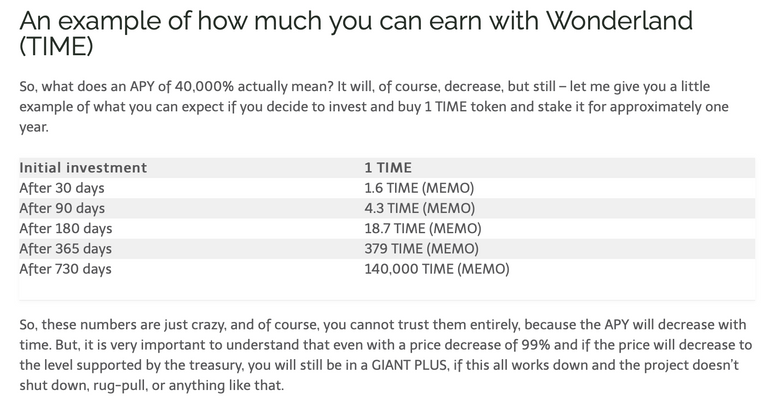 Image Source: https://www.ipaddressguide.org/would-you-like-to-invest-in-wonderland-time-read-this-article-before-your-continue/
How do you buy TIME?
Buying the initial TIME token is simple, the easiest place to get it is on traderjoexyz.com! You can swap AVAX for TIME in their marketplace. I supplied a link and screenshot below:
https://www.traderjoexyz.com/#/trade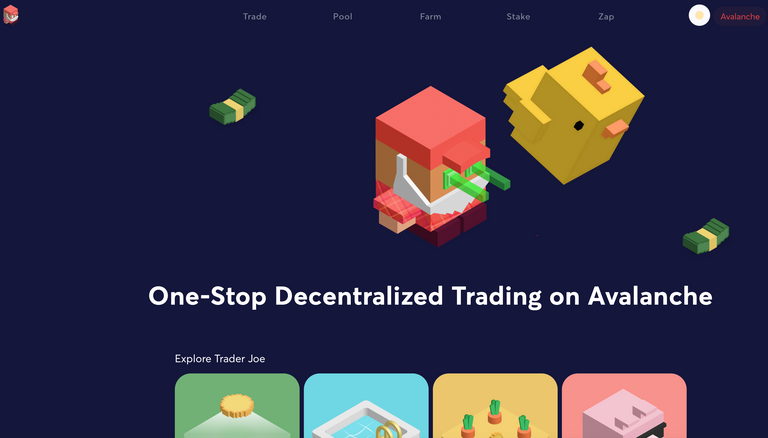 How Much $$$ is TIME??!
TIME is getting expensive, right now it's going for $8,179 a coin!! This high price tag stems from huge demand since everyone is staking it to earn this huge APY! There's already over 593 Million dollars of Total Value Locked in Time in the platform, so obviously the demand is soaring. The other reason is that there is also a very low Max Supply of TIME, only 99,528 coins! This coin is reminding me of YFI, I wouldn't be surprised to see it shoot up to $40,000 - $80,000 / coin in the near future. That's why I plan on picking up some more TIME before time runs out!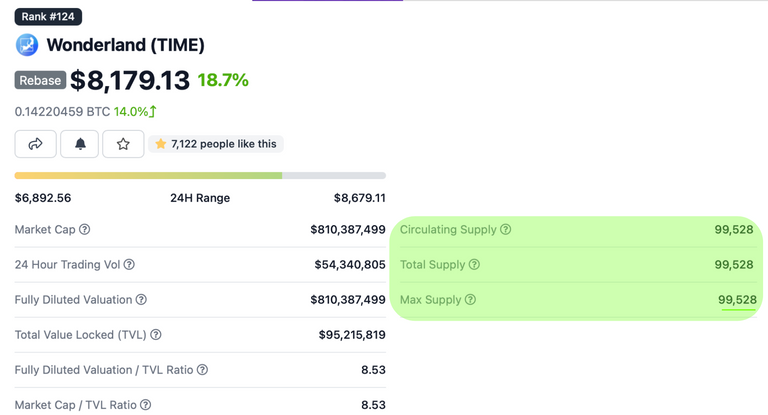 https://www.coingecko.com/en/coins/wonderland
TIME Chart!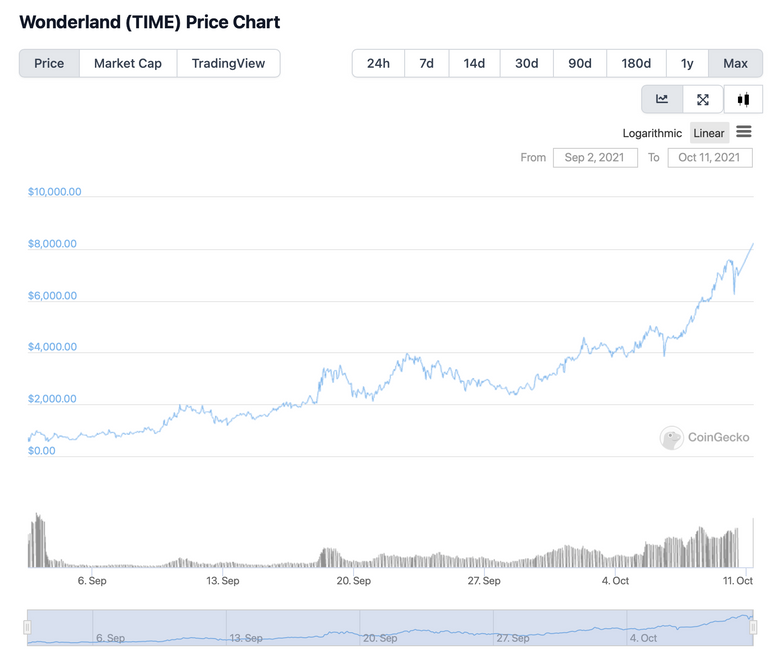 As we can see from the chart above, the price of TIME's going through the roof right now, and it looks like it's about to close in on 10K soon! I know this all looks too good to be true, and it probably is, but it's worth a look, and a chance, because you'll never know unless you try. I like to be really careful when investing in any crypto projects, this looks highly risky, so I won't be putting all my "eggs in one basket", but a few might be alright because but high risk can come high reward too. After weighing all these facts above, I've come to the conclusion that now is the best time to get into this new Avalanche Network De-FI farming platform!
---
---